BCB Singapore plans 2024 return following successful debut
Bar Convent Singapore (BCB Singapore) celebrated its debut on 6 and 7 November 2023 as bartenders and bar and beverage industry heavyweights from across Asia and the wider world descended on Pasir Panjong Power Station to connect.
The event welcomed 2,095 enthusiastic professionals, including 35% international attendees from 44 countries and regions, with an unparalleled platform to discover the latest trends, gain invaluable insights, and forge meaningful connections within the thriving regional bar and beverage community.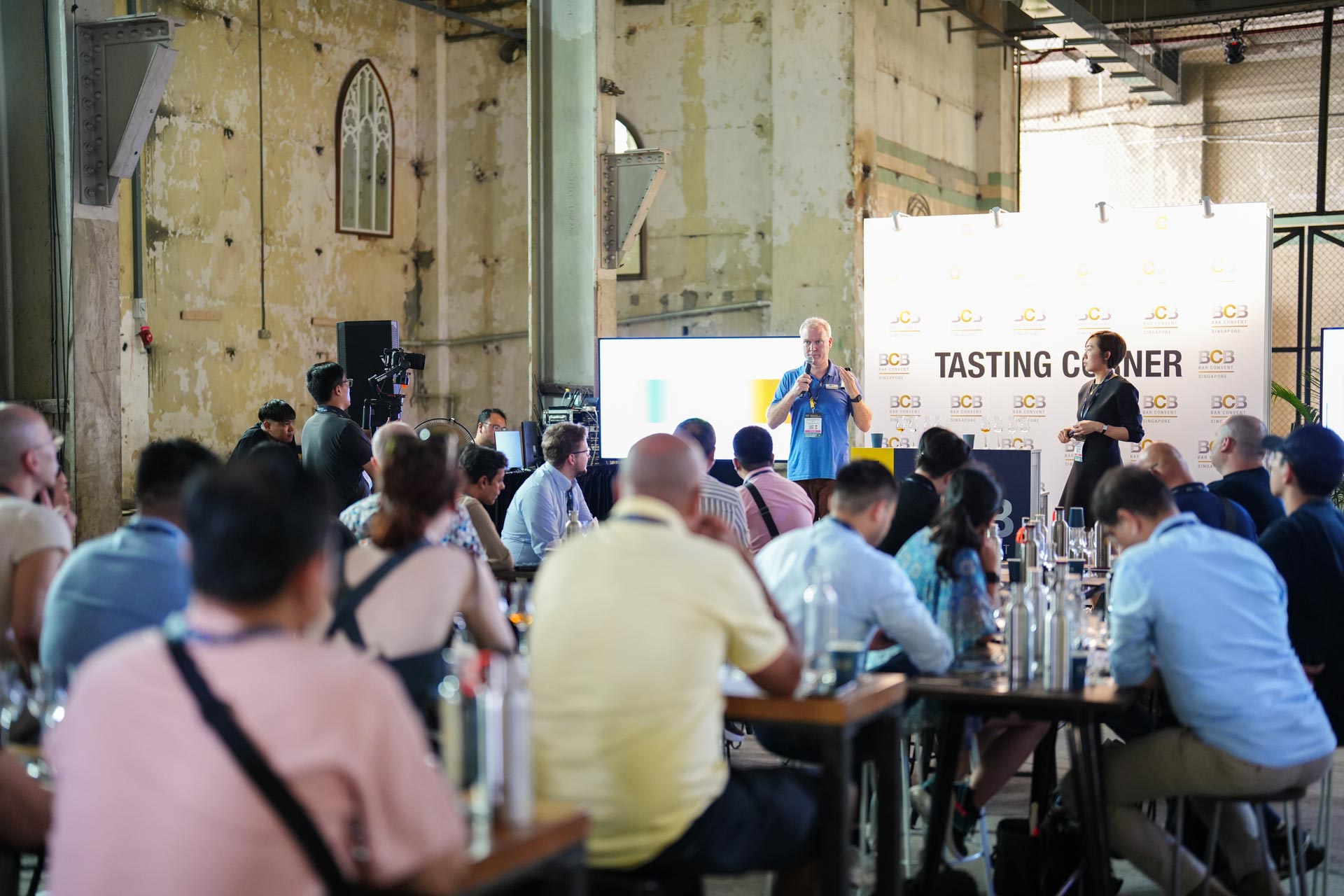 Starting on 5 November with a well-being nature trail and several guest shifts across the city, BCB Singapore offered participants a comprehensive deep dive into the ever-evolving beverage landscape. The show floor hosted over 150 global brands from 18 countries and regions including Pernod Ricard, Brown-Forman, Remy Cointreau and Campari as well as regional craft distillers and key local market distributors.
A Japan Pavilion showcasing over 25 brands by 10 Japanese producers, as well as an Emerging Brands Pavilion featuring up-and-coming products across the world, were popular additions for industry attendees who were hungry to explore the latest innovations and build impactful relationships.
"As distributors of premium craft spirits in the Asian space, it's a no-brainer for us to be here," says Vienna Thompson, Chief Marketing Officer APAC at Proof & Company. "There's been a great calibre and diversity of people and brands. The amount of expertise on multi-levels – from bar owners to junior bartenders who are hungry to learn – is a testament to the Singapore and Asian bartender community – a really great first event."
Learning was at the heart of BCB Singapore, with an inspiring programme of 33 sessions, hosted by 47 industry leaders who shared their expertise across the gamut of topics, from sustainability in bars to bar design and creating an exceptional cocktail experience, and informative tasting masterclasses from both emerging and world leading spirits brands.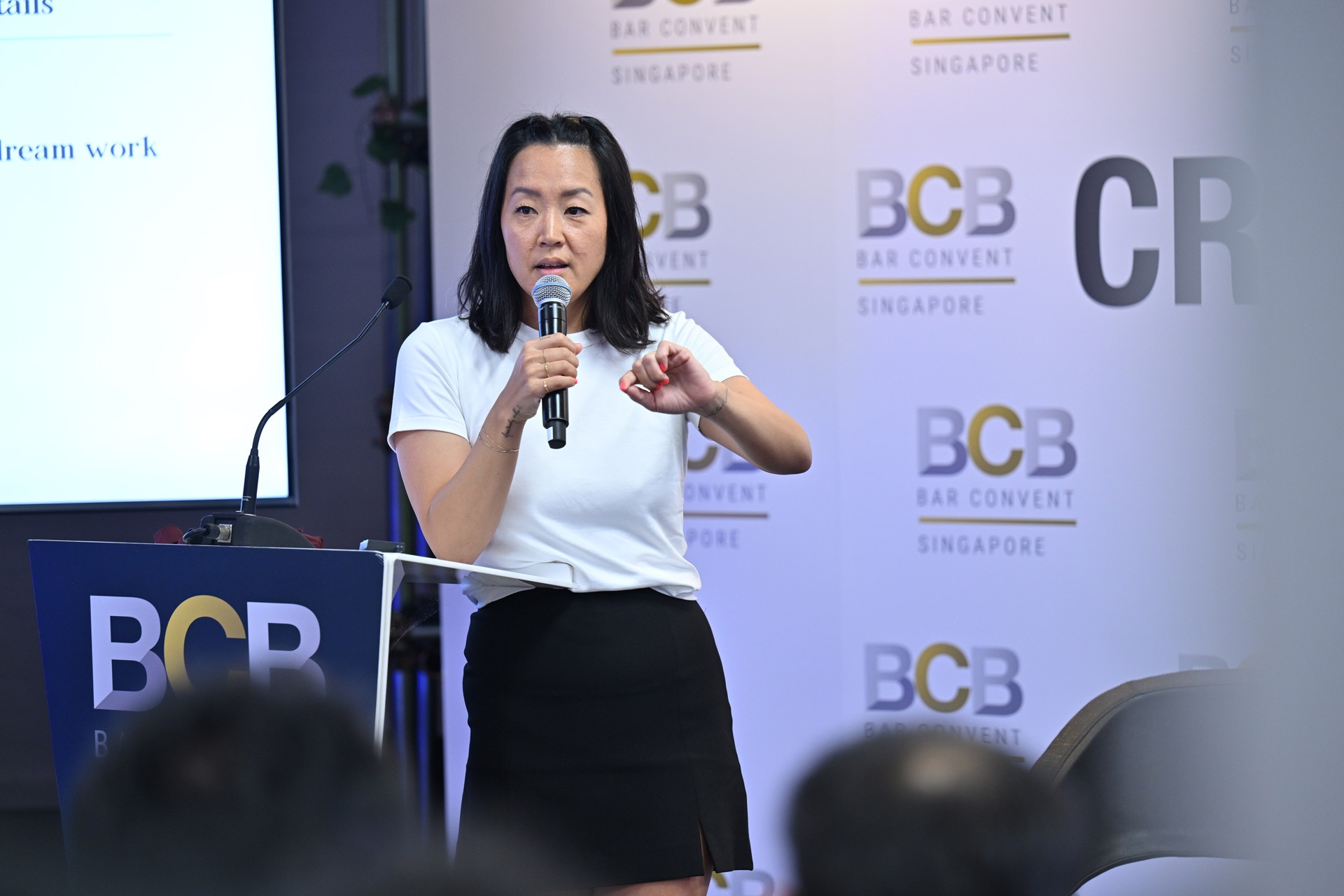 Monica Berg – Co-owner of London's Tayēr + Elementary and Creative Director of Campari Academy – brought some international star power to the education stage with her presentation on opening your own bar. "It's exciting to be part of the first Asian BCB," she comments. "Education is everything in this industry and something that is very close to my heart, as well as being central to The Campari Academy. Feeling the level of passion, hunger for knowledge and support among peers in this Asian bar community is a clear indicator that there is a thriving, energised and creative drinks landscape in this part of the world that will continue to flourish."
The Homegrown Heroes programme celebrated the spirit of bartenders supporting their peers and sharing skills across Southeast Asia. The guest bar teams were paired with bartenders from their home country currently operating in Singapore. These guest shifts took place within the exhibition hall and included Lost in Thaislation from Thailand joining forces with Pranisa Treechanasin of Origin Bar; Hybrid from Vietnam partnering with Hieu Nguyen of 67 Pall Mall; ReCraft from the Philippines hosting Gabriel Carlos of Four Seasons Singapore and Yoma Rivera of Kafe Utu; and Penrose from Malaysia collaborating with Sylvia Chong of ATLAS.
Singapore's world class bars extended their hospitality in the evenings to host a diverse array of some 30+ official and unofficial guest shifts from attending bartenders. Holly Graham, Founder of Tokyo Confidential, drinks writer and Asia Ambassador at Woodford Reserve Bourbon, comments: "I think it was really good for Asia to experience BCB; to me it seemed more curated and considered than some of the cocktails events I've been to in recent times and the educational and interactive aspects were a strength that could be expanded in future."
"We're delighted with how the fundamental values of BCB were so well represented," says Henry Stonham, Senior Project Manager of BCB Singapore, reflecting on the success of the event. "The goal next year is to build on these foundations by continuous conversations with brands, bars and industry partners, to make sure that we are delivering to their needs. We will be spreading the word to connect the entire Asia Pacific region even more closely and, most importantly, striving to maximise value for our community so that everyone can grow together."
BCB Singapore 2024 will return next November.
For more information, visit the website and stay connected on social media by following @barconventsingapore.