Following the success of last year's International Women's Day event, Chef Sally Abé has announced a new line-up of female talent to shake-up this year's event at Conrad London St. James and The Pem restaurant.
The International Women's Day event, being held on Wednesday 8 March at Conrad London St. James in partnership with Lillet, builds on the foundations of last year's panel talk and represents Abé and the hotel team's strides in supporting and nurturing female talent in the hospitality industry. This year, there will be a series of four panels and workshops running simultaneously – each of which will be led by female powerhouses of hospitality, exploring life in the kitchen, on the restaurant floor, in operations, journalism, branding, mental health, and beyond. The day has been designed to explore the wealth of opportunities available in the industry, to inspire, foster collaboration, and provide the tools to help propel careers and businesses forward.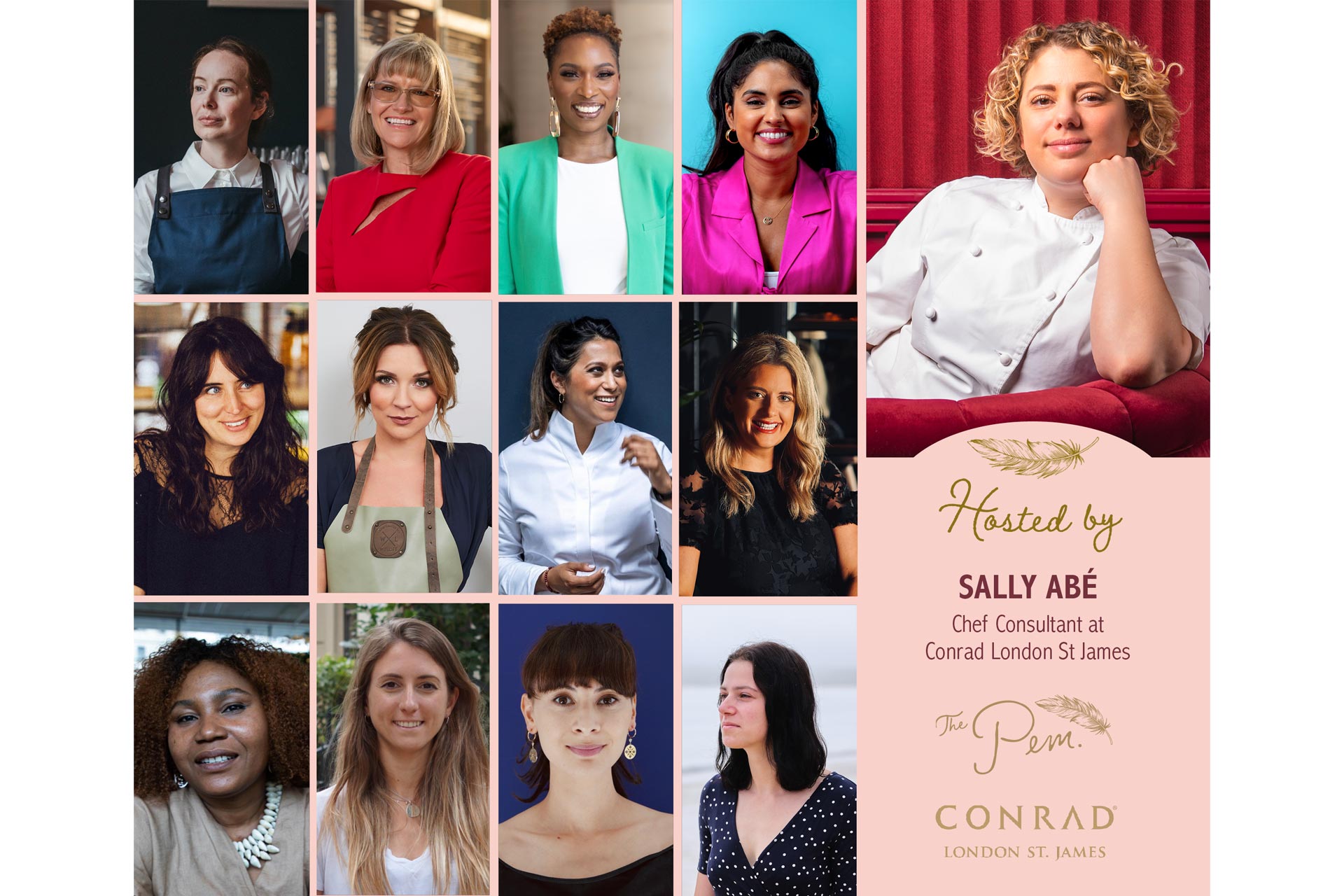 Designed to be a full day event, attendees will get the opportunity to join two panels throughout the day, with all sessions running in the morning and afternoon. After each panel session, guests will get the opportunity to network and connect with likeminded women in the 'Showcase' area, where a selection of handpicked female-led hospitality businesses and organisations will be showcasing their brands and services. Also included in the ticket price is a stunning three-course lunch paired with Lillet serves at The Pem which has been specially designed by Sally and The Pem's Head Chef Laetizia Keating, and the day will finish with Lillet Spritz cocktails and Champagne networking sponsored by Champagne Ayala.
"Last year's event was amazing but this year, I wanted to take more action on the topics that we discussed, so I've split it into four talks and workshops," explains Sally Abé, Consultant Chef, Conrad London St. James. "I thought about what I needed as a young woman coming up in the hospitality industry – these are the kind of women with real insight I would have liked to have talked to but didn't have the contacts. It's all about bringing women together, and showing them that there are other women in this industry that want to help them and put the ladder down for the next generation. I want everyone to come away from this day inspired by the women and businesses they've seen, make friends, and build a network so we can all succeed together."
The event will run from 10am to 5pm, with tickets priced at £50pp including two panel sessions, a three-course lunch at The Pem, Showcase networking, and a Lillet cocktail and Champagne to finish. Buy tickets here.