Dorothy Lam, Head Bartender at JW Marriott Grosvenor House London has been named the winner of Rising Stars 2023 with her East & West cocktail using Beefeater 24 gin.
Co-created by Pernod Ricard and Marriott International, Risings Stars is an always-on platform resource for all team members when it comes to training and development. The Rising Stars calendar culminates in a live event each year, gathering Marriott associates alongside a range of hospitality experts for a series of masterclasses and exchange of knowledge.
This year, the 14 Rising Stars finalists travelled from as far as Cairo and Doha, through to Serbia and Barcelona. Once in the UK finalists travelled to Edinburgh & Glasgow for a scotch whisky immersion lead by Global Ambassador at Chivas Regal, Rhys Wilson.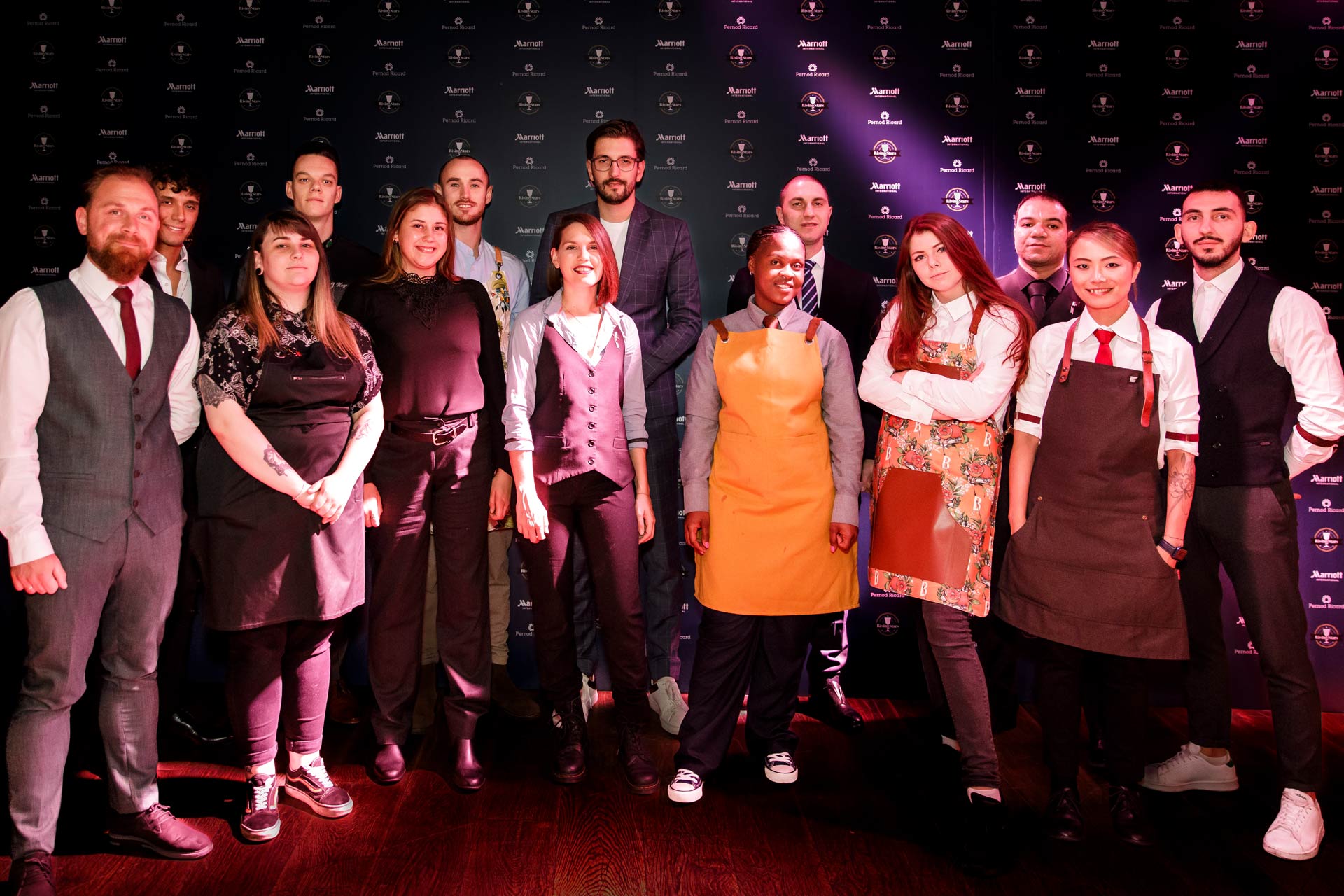 The series of masterclasses continued with workshops including photography, entrepreneurship, coffee and mixology. A daily 'mini challenge' determined the Top 7 that went on to showcase their cocktail creation to the judging panel at The London Edition on Wednesday night.
To enter the competition, each entrant designed a cocktail using at least one closed-loop ingredient inspired by two cities, one being their current work location and the other a city that holds a special place in their heart.
Held at The London Edition, the finale event was attended by Marriott leadership with many properties general managers there to support their property finalist from across the EMEA region.
Comprising Satya Amand, President EMEA, Marriott International; Arielle Quick, Chief Continent Lodging Services Officer EMEA, Marriott International; Jon Boobyer, Senior Sales Manager Hotels, London Essence; and Paul Walker, International Key Account Manager, Pernod Ricard, the judging panel interacted with each finalist one on one to learn about and taste their cocktail creation.
"As a bartender coming from Hong Kong and working in London, my cocktail is inspired by the nostalgic flavours of the two cities – London's rhubarb & custard and HK style milk tea (i.e. blend of teas with evaporated milk)," explains Lam. "Rhubarb is popular in Britain; however seasonal, the taste doesn't fade after frozen and suitable to use whole year. A syrup been made to sweeten the drink, while the used chunks are pickled as garnish in a "left-over champagne" acid solution, the pickle juice has also been fully used in the milk wash process."
She adds: "Taking the London-distilled Beefeater 24 as the base spirit for its use of tea as botanical, the cocktail is a twist of a London-born classic – Hanky Panky. As a gin-aperitif, alongside rhubarb and the tea tincture as bitter agent, a UK aperitif using sustainable source of British fruits is included. Lastly, a HK-style milk tea is nothing without shelf stable evaporated milk. To finish, the liquid is milk-washed for a full-mouthfeel as enjoying a HK milk tea."
Tom Quinn, Global Customer Development Manager at Pernod, congratulated all the finalists for their passion and participation throughout the week. "Working together for over eight years has enabled us to continually engage more effectively with associates on property no matter their experience or level of expertise," he comments. "Rising Stars is a perfect representation of what we achieve together as partners – being there to support the development of team members at every point in their hospitality career and celebrate success amongst their peers."
As the winner of Rising Stars 2023, Lam will now travel to Åhus, Sweden in the spring to visit the home of Absolut vodka and take part in a week-long Absolut Akademi, before continuing onward too Stockholm as a VIP guest of Absolut to explore the dynamic Stockholm bar scene.