Rosewood Bangkok has scooped both of the F&B prizes at the 2020 edition of AHEAD, the Awards for Hospitality Experience & Design, in Asia.
Lennon's at Rosewood Hotel Group's new property won the Bar, Club or Lounge category, while Nan Bei got the nod in the Restaurant category. The successful projects were announced via webcast on the AHEAD website, with the online presentation held in association with Global Founder Sponsor GROHE.
Located on the 30th floor of Rosewood Bangkok, the AvroKO-designed speakeasy bar-cum-record shop Lennon's boasts a 6,000-strong vinyl collection, and customers are also encouraged to bring in their own LPs to be played by the resident DJ. AHEAD's judges were particularly impressed by its "rich details, great acoustics and well-handled space planning".
Nan Bei, meanwhile, was inspired by the Chinese legend of the Weaver Girl and the Cowherd, with AvroKO creating a luxurious contemporary dining experience featuring a seven-metre-high light installation with a moongate screen, blue lacquered ceilings and 800 custom hand-folded brass metal mesh 'magpies'. AHEAD's judges praised the scheme for the level of intricate details and dramatic Art Deco aesthetic.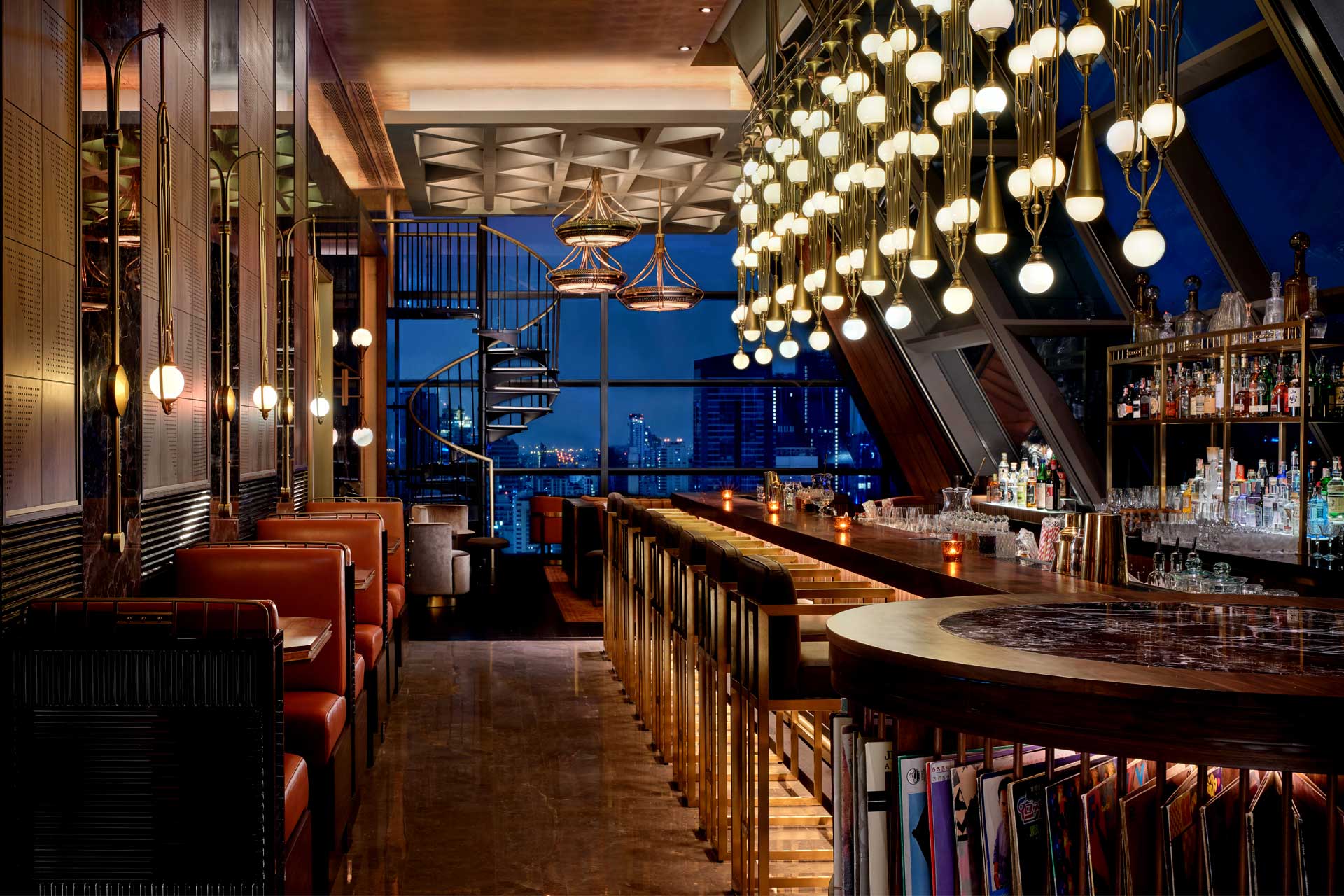 The webcast will be followed by a celebratory event on Monday, 7 September 2020 at Andaz Singapore – both the Outstanding Contribution Award and AHEAD Asia Hotel of the Year winners will be revealed then. All sponsors, nominees, winners and judges are invited to attend this event, for which all tickets for the original ceremony will remain valid.
"We were sadly unable to host our award ceremony as originally planned at Andaz Singapore due to the coronavirus, but of course the health and safety of our guests is paramount," says Matt Turner, AHEAD Awards Director. "We remain committed to celebrating the best in hospitality experience and design, so took the opportunity to try something new and host our first ever awards webcast. We look forward to hosting a follow-up event for our AHEAD community in Asia in September."
Hosted by Supper's sister magazine Sleeper, AHEAD comprises four annual, regional awards schemes run over a two-year period, culminating in a global biennale. The organisers would like to thank all sponsors for their flexibility and adaptability with the announcements, as well as partners Dezeen, InDesign Media, Sleeper Magazine, Vim & Vigour and Tophotelprojects for sharing the winners broadcast with their audiences.
To view the full list of AHEAD Asia 2020 winners, check out the AHEAD website.
CREDITS
Words: Richard Frost
Photography: © Owen Raggett Photography
Headline Image Caption: Nan Bei won the Restaurant category