Ovolo Hotels has announced that all of its restaurants, bars and food services across Australia and Hong Kong, will go vegetarian for 365 days – becoming the first hotel group to do so. 
The launch of the 'Year of the Veg' on World Vegetarian Day, signals a confident leap towards phasing out meat to focus on creating compelling plant-based cuisine. 
The shift in direction embodies Ovolo's philosophy of connecting with its customers' demands and gives diners the opportunity to nourish themselves with meat-free meals, packed with fresh, locally-sourced produce that embodies the ideals of ethical eating.
Having laid the groundwork with its Veda restaurant in Hong Kong – the city's first vegetarian hotel restaurant – Ovolo seized the opportunity to cater to sustainably-minded gastronomes by becoming completely vegetarian. 
The initiative will also extend to Australia, with venues including Za Za Ta in Brisbane, Canberra's Monster Kitchen & Bar and Sydney's Mister Percy debuting exciting new plant-based menus to celebrate. They'll be joined by Alibi Bar & Kitchen, at Ovolo Woolloomooloo, which set the standard as the first 100% plant-based hotel restaurant in Australia and New Zealand.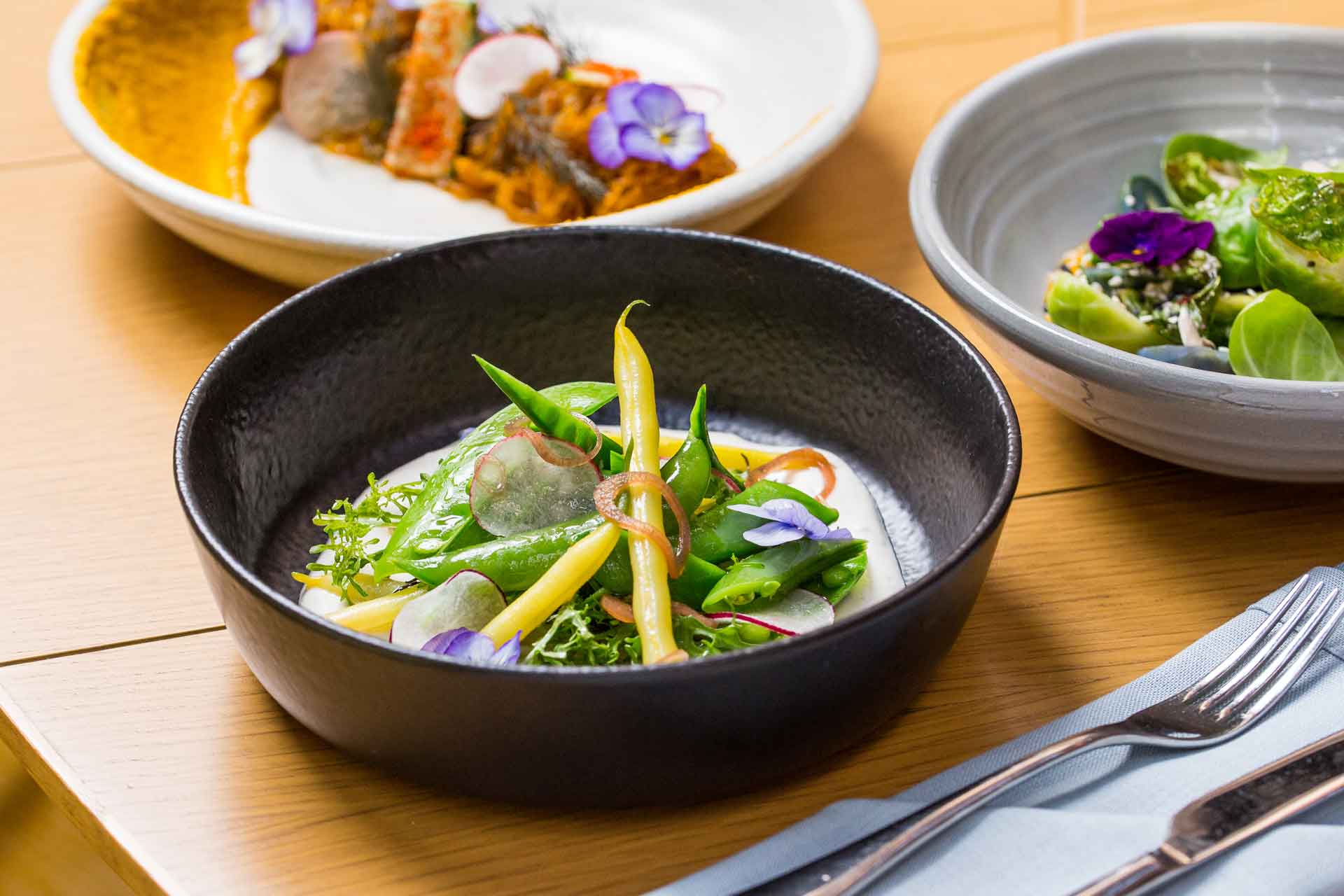 As part of 'Year of the Veg', guests will also be able to enjoy an array of vegetarian dishes in the comfort of design-forward guestrooms as part of the brand's room service offering. 
Commenting on the launch, Ovolo Group's Founder and CEO, Girish Jhunjhunwala, says: "Dining out – enjoying quality food and wine with good company – is one of life's greatest pleasures. We want to be conscious about what we're consuming and practice sustainability as much as we can because we believe this can have an enormous impact on the environment and humanity at large. To that end, we're evolving our food offerings so that our guests can continue enjoying great dining experiences in a more sustainable manner."
Inspired to act on climate change and environmental conservation, the move is just the latest in a series of eco-friendly initiatives that the group has implemented over the past year. The brand has eliminated single-use bathroom amenities made of plastic, replaced plastic straws with environmentally-friendly alternatives, and switched to reusable woven bags for slippers. By going vegetarian across its F&B portfolio, the brand aims to further it commitment to incorporating sustainable and ethical practices in the hospitality space.