Interview: Begoña Rodrigo on her Easter pop-up at Le Meridien Maldives
Spanish chef Begona Rodrigo is known for her Michelin-starred restaurant La Salita in Valencia, and for winning the first edition of Top Chef Spain. But this April, Rodrigo is heading set to host an exclusive pop-up at Le Meridien Maldives to celebrate the launch of their new Restaurant Riviera Tapas & Bar.
Supper caught up with her to talk about the pop-up, the importance of not cooking when angry and her mum's baked sardines.
---
When did you first fall in love with cooking?
I didn't study to be a cook. I was 20 years old and studying industrial engineering. However, I always had a passion for cooking and the first time I walked into a professional kitchen I knew it would be the job for me, it was love at first sight.
How would you describe your culinary style? 
My kitchen is reflective and complex. My style is a reflection of the place that has seen me grow, Valencia. The food is delicious and beautifully presented.
What is your culinary vision for your pop-up at Le Meridien Maldives? 
I would like people who try my food at Le Meridien to feel the flavours of my Mediterranean roots. I would like them to feel the delicacy of my food and the respect I have for humble products elevated to excellence.
Do you have a favourite dish on the menu?
Yes, my tiara. It is a plate that is very representative of my work and one people quickly associate with me.
What is the most important lesson you've learned during your career?
That patience is a good ally, that you should not cook when you are angry, and most importantly, that being a cook has been a gift that life has given me.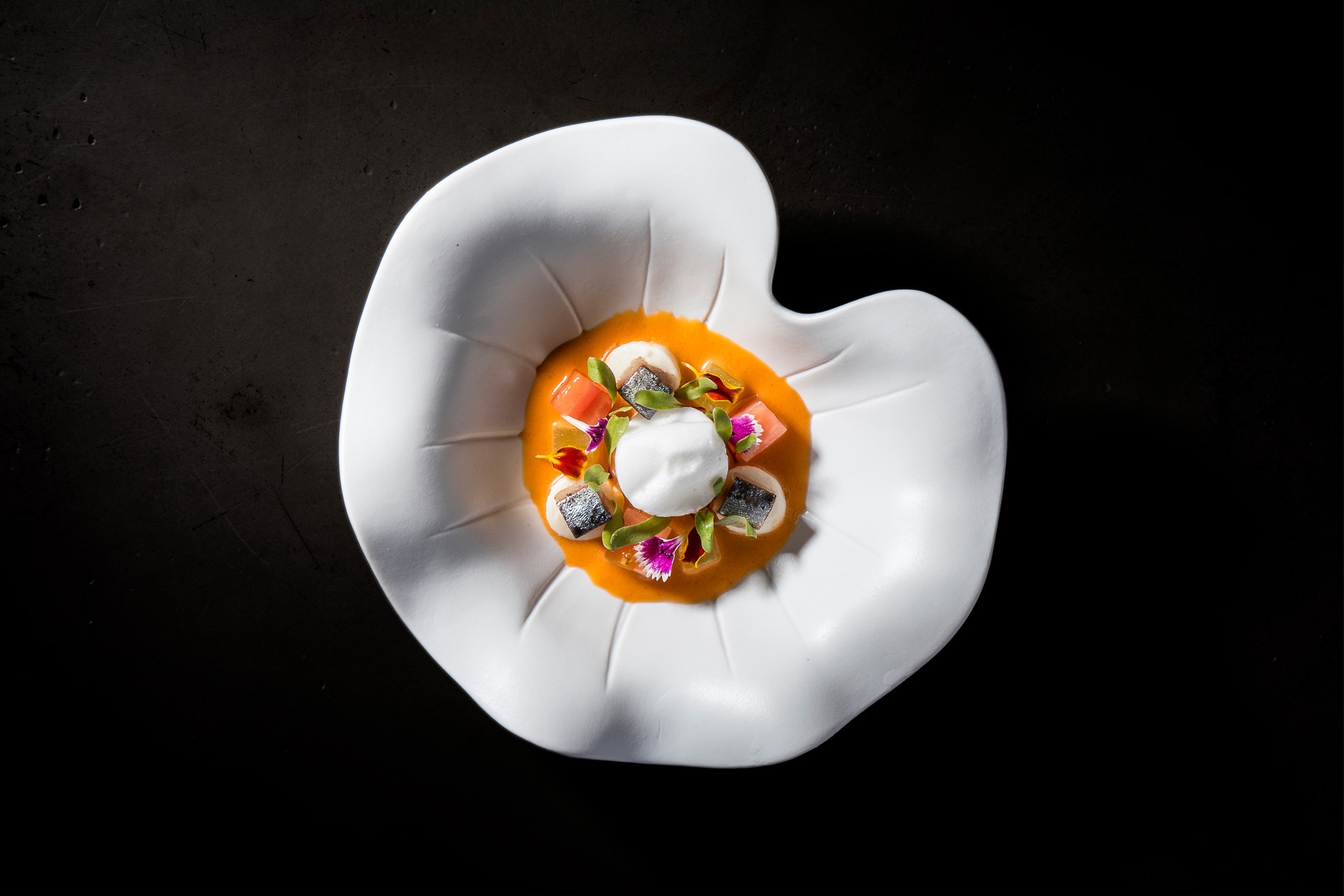 Which chefs have inspired you?  
My mentor Nick Reade. My great friends Angel Leon and Macarena De Castro, Claire Smith, Albert Roux, Alain Ducasse, Albert Adriá… there are many. I have eaten from their cookbooks for years and I have learned a lot from all of them.
What is your approach to sustainability in your cooking?  
For us it is very important. We have control over the water taps, LED lights and use of contained plastic. We work with all organic and local vegetables, renewable energy. We are very aware that we can all help if we take care of our environment.
Which new sustainability initiatives are working well for you at the moment?
We have reduced the use of vacuum bags by 70%, replacing plastic bag cooking with containers. We have reduced waste and created compostable. We use recyclable packaging.
What would you like your next project to be?  
I am creating a school, so that all my workers can use it and also to teach the culture of rice, in which we are very interested and there is a lot to tell, it is an unknown world, in Valencia there is the lagoon with a unique ecosystem, and we want people to learn about it.
What is your favourite dish, and who cooks it?
Baked sardines cooked by my mother – there is no better cook than love.