Interview: Glynn Purnell on his recent Maldives residency and his mum's cooking 
British chef Glynn Purnell is known for helping to launch Birmingham's first Michelin-star restaurant, and for running his own Michelin-star restaurant, Purnell's. But he recently took a culinary detour to Conrad Maldives Rangali Island, where he took to the stove during a 10-day residency this August. His menus at the hotel's newly refreshed Vilu Restaurant & Bar saw him infuse his signature dishes with the flavours of the Indian Ocean nation, combining his famed British, French and Far Eastern-inspired fare with a selection of special Maldivian ingredients.
Supper caught up with him to talk about the residency, his culinary style, and his mum's haddock with poached eggs.
_____________________________________________________________________________________________________________

Where are you from?
I'm from Birmingham and it's my favourite part of the world! I was born just outside of the city centre and I've had three different restaurants there for about 20 years.
When did you first fall in love with cooking?
I've loved cooking ever since I was a small child. From about 10 years old, I really fell in love with it. My mum used to show me bits and pieces, even just cracking an egg into a pan and watching it change colour, shape and form really intrigued me and that's when my passion for cooking really started for me.
How would you describe your culinary style?
I have a very individual style influenced by where I'm from. Birmingham is a multicultural city, a real melting pot of cultures, so there are essences of both Indian and British flavours in my cooking. My culinary style is also very quirky which represents my personality.
What is the most important lesson you've learned during your career?
Always learn from your mistakes. Sometimes you have to make mistakes to make things even better. When you don't learn from mistakes you don't grow and I say that to my staff as well.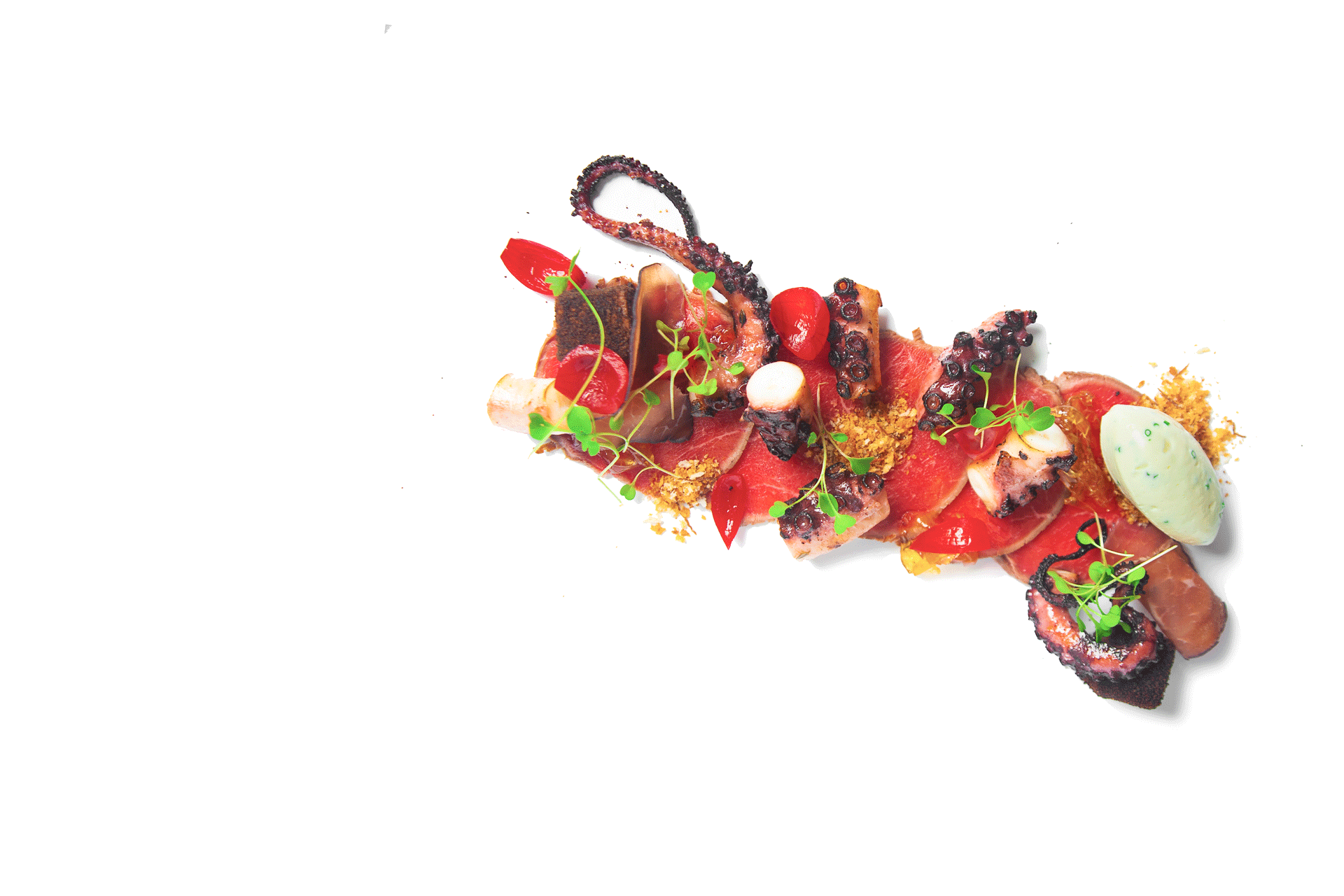 Congratulations on your successful Conrad Maldives Rangali Island residency. Did you have a favourite dish on the menu at Vilu Restaurant and Bar? 
I had two favourite dishes actually!
I had never cooked reef lobster before and this was one thing that I was looking forward to cooking and eating myself! Reef lobsters do not have claws and are much sweeter than native European lobsters. I cooked this dish by incorporating two or three different textures and tastes paired with a tomato consommé.
In addition, guests were able to dine on monkfish masala with Indian and Sri Lankan spices. This dish was already popular in my UK restaurants so I was excited to see the diners' reactions at Conrad Maldives Rangali Island as they experienced a British take on a monkfish dish served in the tropics.
Which chefs have inspired you?
I've always been inspired by Pierre Gagnaire, a three-Michelin-starred chef from Paris. Heston Blumenthal is another chef that I look to, as well as Gordon Ramsey who I completed work experience with in my early twenties. However, the chef that I admire the most is Claude Bosi who I worked with in 2003. I was his Sous Chef and we won two Michelin stars together.
What else inspires you?
Cooking with my mum really inspires me because it's so raw. When I was younger, I didn't know anything about cooking so she was the first person to show me the basics.
The environment I am in also inspires me, particularly learning from locals, incorporating local ingredients and building on new cultures is massively inspiring. I've already thought about changing things at my restaurant, Purnell's, based on some of the ingredients and the things that I've tasted whilst being at Conrad Maldives Rangali Island. I'm definitely taking a big part of the Maldives back to Birmingham!
What is your approach to sustainability in your cooking?
My dishes are all about using local ingredients and keeping air miles down. I aim to use every part of the produce. This is something that Conrad Maldives Rangali Island does well. Whilst at the property I've eaten catch-of-the-day fish caught by a guest during a game fishing trip. It's really important that things don't go to waste. Even the water here is pumped from the sea, purified and converted into electricity and shower water for guests, with the aim of reducing waste consumption. The whole island is so natural and it has motivated me to look into sustainability aspects even more.
What would you like your next project to be?
To be the Head Chef at Conrad Maldives Rangali Island, of course!
On a more serious note, I've got a couple of UK dinners in the works in London and at Purnell's. I'm also opening a new tapas bar in Birmingham in October and have a big project within a 13th century building in Coventry in the pipeline for next year.
What is your favourite dish, and who cooks it?
I love squid so maybe simple pan-fried rings of squid with a sprinkle of chilli and a touch of lime. I also love my mum's haddock with poached eggs. Simplistic is the best for me.