Interview: Ibiza Gran Hotel's Chef Óscar Molina on gaining Michelin star status
As the head of the culinary team at Ibiza Gran Hotel, Chef Óscar Molina has been making his mark on the White Island's gastronomy scene since 2008. In December, the property's flagship fine-dining restaurant, La Gaia by Óscar Molina, was awarded its first Michelin star – making the hotel the first in Ibiza to receive the accolade.
Molina, a Barcelona native who has worked with the acclaimed chefs Joan Piqué and May Hoffman, has crafted a refined menu offering at the restaurant, combining local Ibizan flavours with the delicate, sophisticated approach to dining adopted in Japan. The venue offers two tasting menus: 'Tanit' and 'Posidonia', a 12-course gastronomical ceremony that starts with a personal welcome from the chef, and progresses through a series of dishes celebrating the island's finest produce and Mediterranean heritage.
Supper checked in with Molina to chat about his vision for the restaurant, the chefs that inspire him, and his mother's croquettes.
_____________________________________________________________________________________________________________
When did you first fall in love with cooking?
My father was a chef and I played in his kitchen from a very young age, though my vocation was fortified after I met Chef May Hofmann. Chef Hofmann headed a gastronomic restaurant in the port of Barcelona – she showed me the magic of fine dining.
How would you describe your culinary style?
My style is very personal and draws on my experiences travelling the world. I develop these ideas for the local region, using local produce to recreate unique flavours that cannot be replicated anywhere else.
Congratulations on La Gaia by Óscar Molina's first Michelin star! How would you describe your culinary vision for the venue?
First and foremost, it is a relaxed and intimate space. La Gaia attracts enthusiastic diners who value a gastronomic experience that brings together technique, quality, provenance, and service. Our direction for 2022 is honest gastronomy: we make food that reflects local awareness and environmental responsibility. We create cuisine that respects the pure and authentic flavours of the ingredients and utilises produce within close proximity from production to consumption. Our cuisine is designed to elevate seasonal produce. It is kinder to the natural environment and represents a more sustainable approach to dining.
Can you talk us through the two tasting menus you offer at the restaurant?
They are two distinct proposals. At Tanit, we compile the dishes that we have liked the most from past seasons and unify them in a single menu. This marks the evolution of our menu, referencing its conception and transformation to the current form. The Posidonia menu is a completely new proposal – all the dishes have been developed to surprise and delight our regular guests who already know us, as well as those who are dining with us for the first time. Our regular guests are invited to enjoy something different at La Gaia, as well as new clients who want to "eat Ibiza".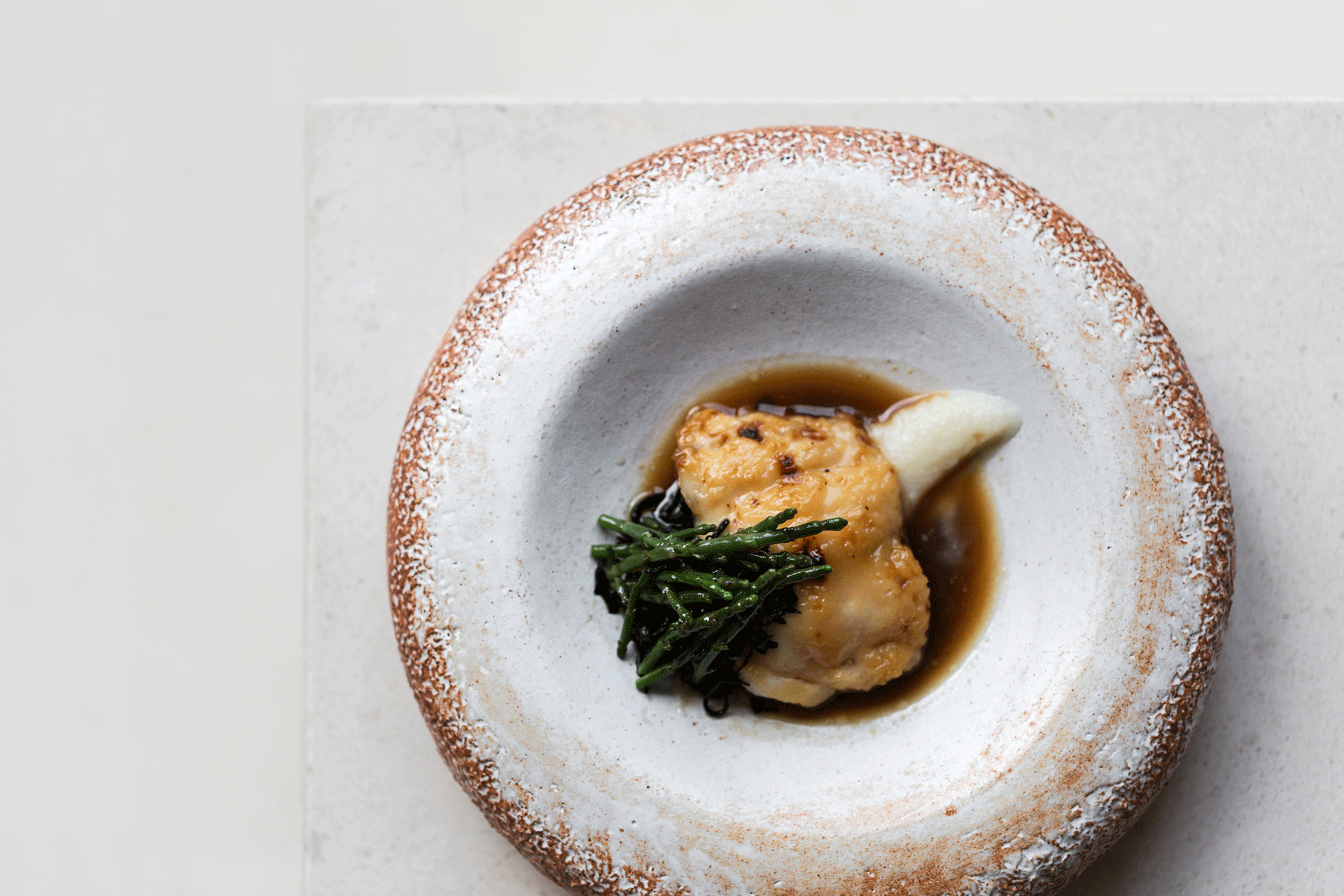 Do you have a favourite dish on the menu at La Gaia by Óscar Molina?
It is very difficult to answer this question! There are many dishes that I love but, if I had to choose one of them, it would be the black pork emulsion with caviar.
How important is it to you to personally welcome guests to your Posidonia dining experience?
I try to welcome each person, as if it is my house or as I would like to be welcomed. This relationship establishes a personal connection that cannot not be replicated in any other way. Human relations are intrinsically unique.
Which chefs have inspired you?
I was lucky enough to collaborate with Albert Adria and his way of interpreting gastronomy made me feel complete. It changed my way of doing things. Albert, certainly.
What is the most important lesson you have learned during your career?
There are many things, but these are the most significant: talent without work and perseverance is useless, and live your dreams.
What is your favourite dish, and who cooks it?
My mother's croquettes!