Since making his mark on the London dining scene with the Michelin-starred restaurant Pollen Street Social, British chef Jason Atherton has continued to develop a reputation for critically-acclaimed cuisine in some of the world's most exciting destinations.
Today, his business The Social Company has grown into a globally-renowned culinary group, with a portfolio of restaurants that include the Michelin-starred The Clocktower in New York, City Social London and the critically acclaimed King's Social House – a legendary restaurant and nightlife venue at the luxurious Badrutt's Palace Hotel in St Moritz, where he has just wrapped up a successful winter season.
Supper sat down with the chef to reflect on a new culinary offering at King's Social House, staying humble at the top of the culinary industry and the importance of putting fun back on the menu.
---
When did you first fall in love with cooking?
Oh gosh, maybe the age of 13 or 14 – I was quite young. It just felt very natural; it was something I really was really interested in, which was a bit of a strange thing for a family that hadn't naturally been surrounded by food, from the north of England in the early 1980s.
You recently completed another winter season at King's Social House: did it feel good to be cooking on the slopes again? 
Oh yes! It's always been one of our favourite things to do as a family, to go skiing, and we were honoured to be part of the Badrutt's Palace family, because we just feel it's one of the best hotels in the world. So we were happy to be not only part of that, but also to be part of that part of their history. It was amazing just to be back open again, and see all the customers come in and enjoy themselves.
What was your vision for the menu at King's Social House? It's fairly international, isn't it?
Yes, that's exactly the word. It weaves in Alpine ingredients, so it has to have a bit of a winter feel to it, but without being another Alpine restaurant – because it doesn't need a London chef to come to the Alps and cook more Alpine food. At the same time, I did my version of a fondue with truffles, cèpes and homemade sourdough toasted over garlic, and it's insane: it's delicious. So there's stuff like that where we have a bit of fun, and nod to tradition. Then we've got everything from deep fried gurnard, which is quite a popular fish in these parts, which is done in tapioca flour: we serve it with tacos and pickled vegetables and spicy mayonnaise.
I want the food to be fun, like the venue. If you walk into a place like that and there are tablecloths and super serious tasting menus, it's never going to match. You can't expect people to jump off the table and start partying on the dance floor listening to the international DJs, so the food's got to be fun, right?
Did you tweak the menu for the 2022 season?
It's always been starters and main courses and while we've never discouraged sharing, I was adamant that this year I wanted to move to a sharing menu. The idea was that you could just come in, have the tacos, have the fondue, have the sliders and just sit there and share a bottle of wine or champagne or cocktails and then party away – or come and have the full experience.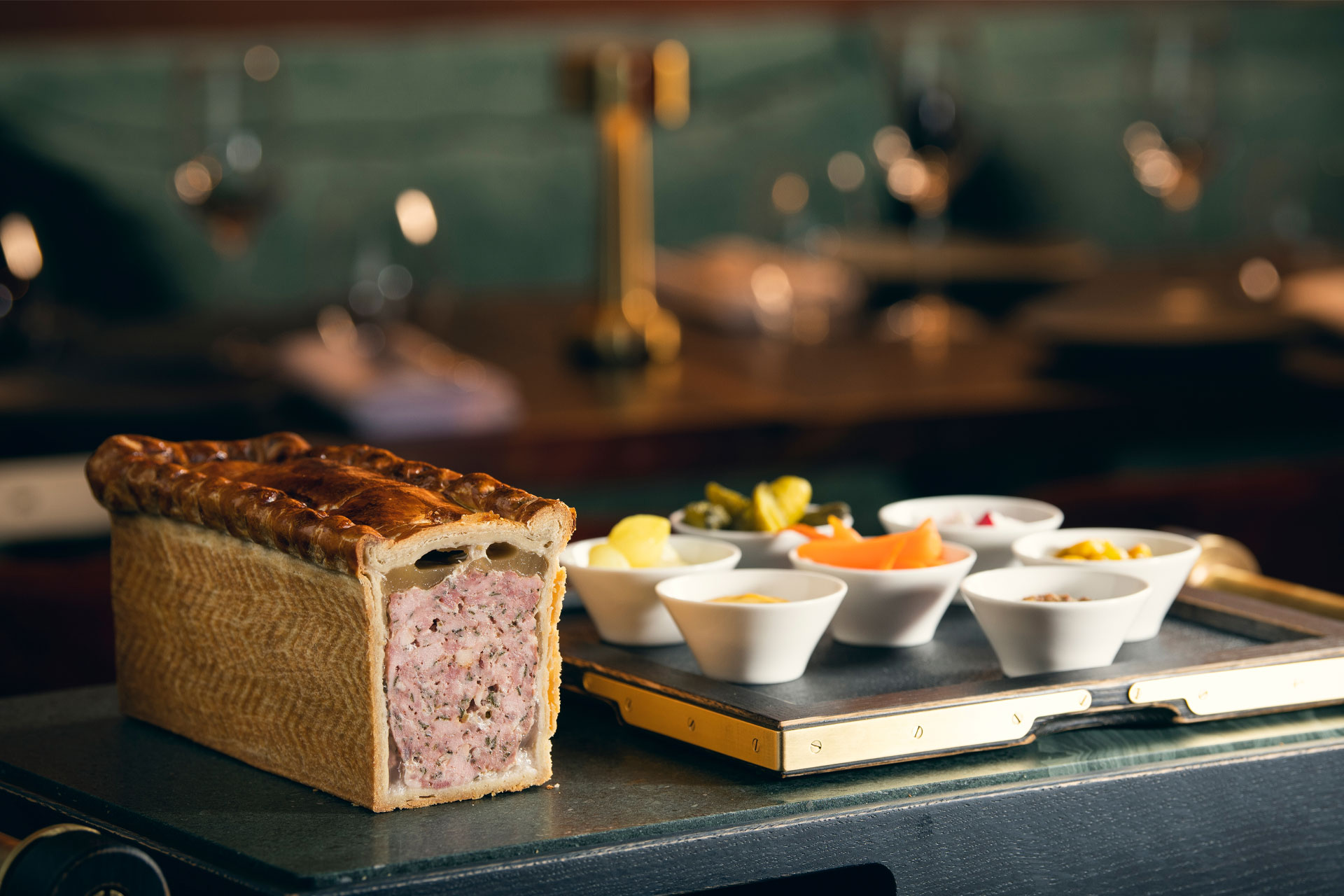 What was your favourite dish on the new menu?
The Heritage Salt Baked Beetroot Salad. We smoke the beets over fire, we chop them all up so it looks like steak tartare and add a magic sauce (I'm not going to tell you what's in it!). We then do a huge roast marrow with beef fat over the top which we scrape into it and mix it up table side: it's super delicious.
Which chefs have inspired you?
All the greats: I've been lucky enough to have worked with most of them – from Gordon Ramsay to Marco Pierre White to Pierre Koffmann. I've been very fortunate in my life to have been associated with some incredible chefs and I've learned so much from all of them.
You have an extensive global portfolio of restaurants: how do you stay on top of everything?
I don't know really! You just have to work really hard. You've got to be realistic – there are only so many hours in a day – and work super hard to stay on top of things as best as you possibly can. You've got to be organised: I have a pattern to my day, which is important, and I try not to let it get disrupted too much. I'm still a working chef, so I still cook, and that's really important for me – I never want to let go of my cooking. But at the same time I have responsibilities to the company, so you just have to work really hard and juggle it the best you can.
What do you love about working in this industry?
I just think it's really cool to be able to go and see a space – my wife and I work really closely with international designers and help them design the space – then come up with a food concept and just watch something flourish. It's a really cool way to make a living.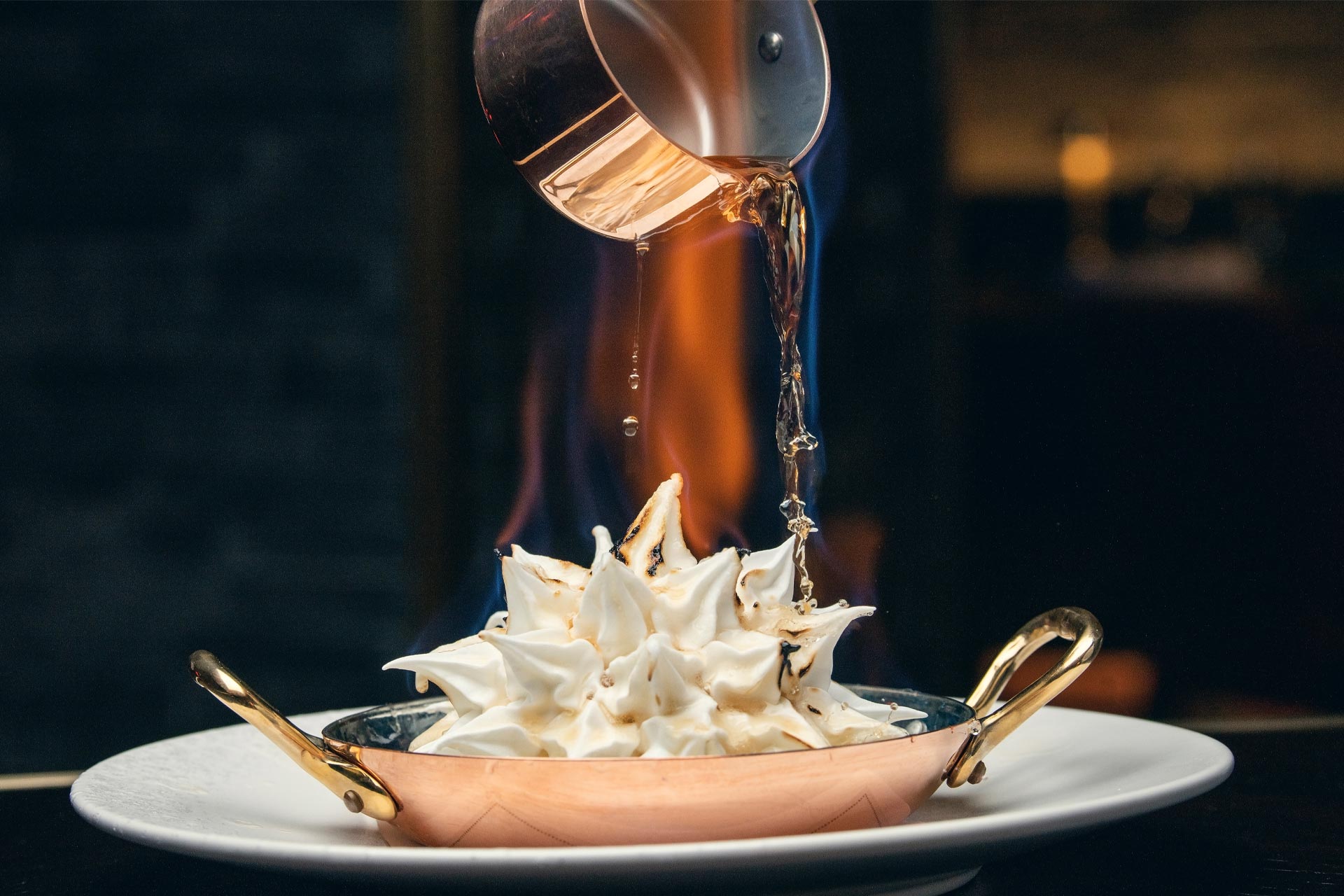 What are the most pressing issues in hospitality today?
Sustainability – I know it's an overused word but I think it's a really important word. I think it's really fantastic that Michelin brought out the Michelin Green Star, which I think is now something that chefs are taking very seriously. I think it's a really important thing that all restaurants and hotels need to take seriously.
What do you think the biggest food trends of 2022 are shaping up to be?
Definitely making restaurants a little bit more fun, even at fine-dining level. It's definitely the future; that's where I feel it's going. Having the word 'fun' attached to your business will certainly enable you to attract the new generation of customers.
What's the most important lesson you've learned during your career?
No matter how much success you have you can't take it for granted, because nothing's everlasting, unfortunately. Be humble, work really hard and always remember the people who work alongside you. Just be a good person, really!
---
CREDITS
Photography: © Gian Giovanoli