Jean-Philippe Blondet is Executive Chef at the three-Michelin-starred Alain Ducasse at The Dorchester where he interprets the culinary legend's artistry in London. Born in Nice, he has worked alongside Ducasse since 2004, and his cuisine features only the freshest and most seasonal produce, strictly sourced for quality and provenance.
He sat down with Supper to talk about his love of vegetables, the pressure of retaining Michelin stars, and his dreams to set up his own restaurant one day.
_____________________________________________________________________________________________________________
When did you first fall in love with cooking?
I always knew that I would be a chef. It started very early, when I was three or four years old, I used to love going to the market with my parents. I started to cook when I was about four years old, but it was much more about cake in those days! I never had any doubt about what I would end up doing.
How would you describe your culinary style?
My style is very typically French, with a touch of modernity. The ideas I have for dishes are based on vegetables – they are my source of inspiration. I base my dishes on seasonality, and the best produce I can find. I'm not vegetarian – I really like meat and fish – but what I like about vegetables is the fact that they're all different. If I buy ten aubergines, each one will be different, so the recipes need to be flexible to adapt to that.
Is your cooking style more of an art or a science?
Art, totally. I cannot cook if I'm thinking about anything else. I need an empty mind so that I can fully concentrate on the produce I'm working with. I never think about the science – it's much more about feeling.
What's your vision for the menu at Alain Ducasse at The Dorchester?
The ultimate goal is to have happy customers; we want diners to have the best experience. On the kitchen side, our goal is to have the best produce, consistency and methods, to be fully inspired when we create dishes and to have all our chefs transmit the emotion of each dish to our guests. The most important thing for me is creating emotion.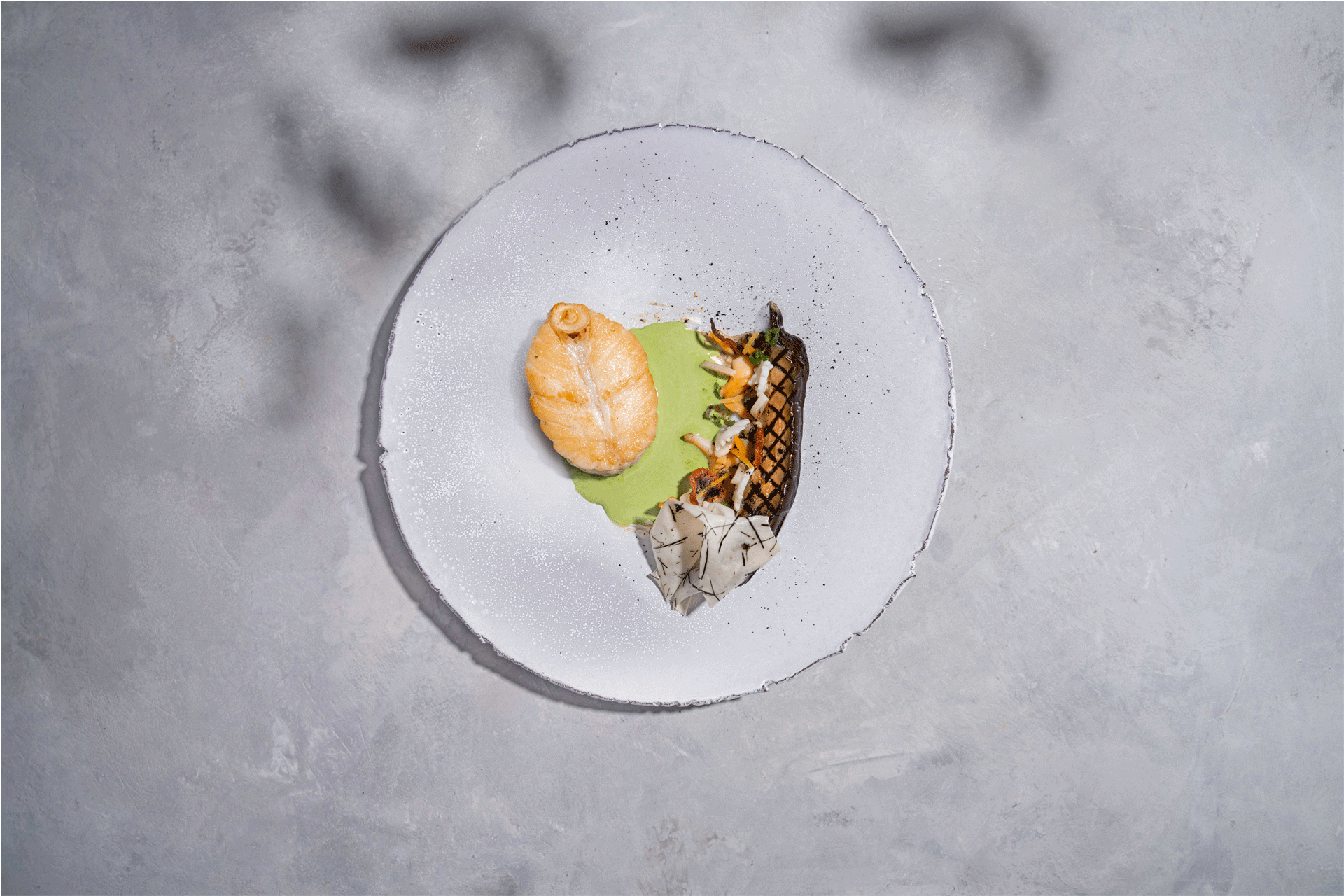 How important is seasonality to you?
I change the menu at least once a month, which is complicated for a Michelin-starred restaurant! I'm already thinking about dishes I can implement this time next year that might involve long processes such as fermentation. So seasonality is very important, but it can be complicated by the weather.
What inspires you?
From vegetables, but inspiration also often comes to me when I sleep. But it never comes from books or TV – it's much more about how I feel when I handle the ingredients.
How closely do you collaborate with Alain Ducasse?
We've been working together for more than 18 years now, and I believe we have the sort of relationship where he is confident in what I'm doing at The Dorchester. In the beginning he was there for me a lot because he wanted to make sure I was going in the right direction for the restaurant – now, I'm 99% free to express myself on the plate. Of course, I trained with him for 18 years so his culinary style is my roots.
Which chefs have inspired you?
All of them and none of them! I just want to be myself. I like other artistic chefs like Arnaud Donckele; I'm not a technical chef, because I believe that emotion on the plate is the most important thing.
What is it about fine dining that appeals to you?
It's having the best ingredients, and the best staff, the best work. It's about having the best of the best to do your job.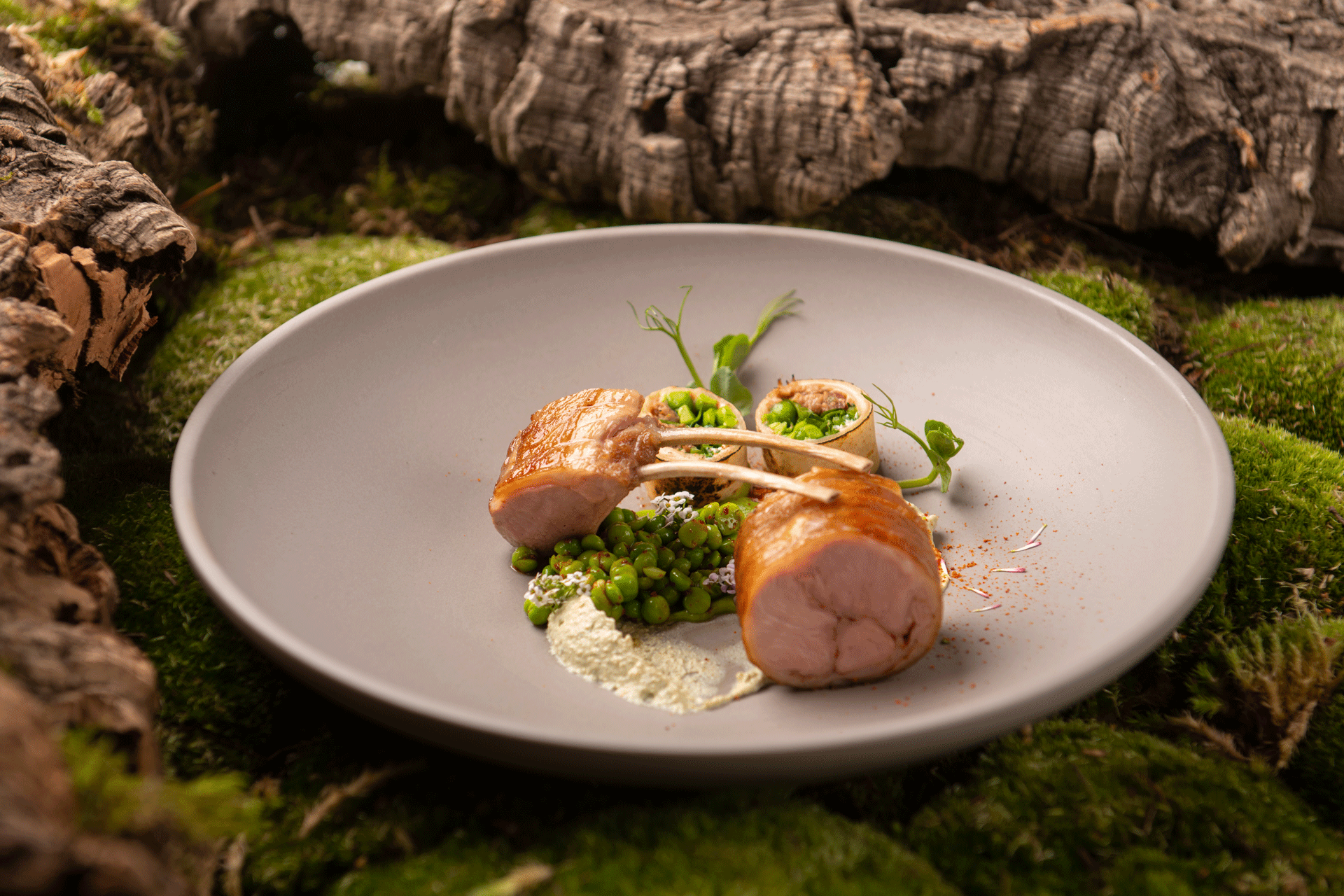 When it comes to Michelin stars, do you feel the pressure?
There is a pressure, but you need to be yourself and not think all the time about the Michelin Guide. You need to do well for all your guests and you need to be proud of each plate that is sent out of the restaurant. Whether there's a Michelin inspector there or not, every day needs to have the same level of consistency.
What is the most important element for delivering the perfect gastronomic experience?
The most important thing for me is to have your staff with you, on side with what you're doing. It's important to feel like one unit – I couldn't do any of it alone! The most important thing is to feel like your team is with you and pushing you to achieve the best.
What would you like your next project to be?
Maybe one day to have a restaurant under my name. My future goal is to have my own small group where I manage everything. At the moment I'm in the kitchen 100% every day, but in around five years I'd like to be more of an entrepreneur.
What is your favourite thing to eat and who cooks it?
My favourite thing to eat is chocolate; I can't live without it! Otherwise, my mum's cauliflower gratin – it's my favourite comfort food.