With local seasonal produce at its heart, The Balmoral, a Rocco Forte hotel has entered a new culinary era with Chef Paul Hart at the helm.
Over the course of his 28-year career, Hart has worked at the likes of the four AA Red Star Cringletie House hotel in Peebles, Gleneagles and The Scotsman Hotel. He was also responsible for gaining his team at the Old Course hotel in St Andrews three AA rosettes during his time as Head Chef.
Hart chats to Supper about his vision for The Balmoral, nurturing culinary talent and his wife's Sunday roast.
---
When did you first fall in love with cooking?
I have worked in hospitality since I was 14 years old and I really sparked my passion for cooking at 16. Whilst working in a small hotel, the General Manager introduced me to a chef who had worked with some incredible and notable figures in the industry. Watching him work in the kitchen and learning from him really ignited my passion and thirst for knowledge for becoming a chef.
How would you describe your culinary style?
I am classically French trained and I think that is reflected in everything I do. I have been cooking for so long that trying out different styles and techniques is part of the fun. There are always so many new styles and trends to play around with, but I do think my French training remains at the core of everything I do.
Congratulations on your new role at The Balmoral. What is your culinary vision for the venue?
I have inherited a great solid base to work from at The Balmoral and I'm really looking forward to continuing to enhance our culinary experience.
My vision begins with looking at the offerings in each of our different restaurants and bars and ensuring we are pushing our creative boundaries, whilst exceeding the quality our guests are expecting.
Training and development for the team is something I am also extremely passionate about and will be a large part of my role. I want to make sure the team are feeling supported and happy. It's an exciting task to be able to develop and nurture the talent we have in the culinary department across 50+ chefs, from Apprentices to Head Chefs.
I'll also be working hard to showcase the very best of the Scottish culinary landscape, whilst building on my relationships with preferred suppliers, sourcing only the best produce available.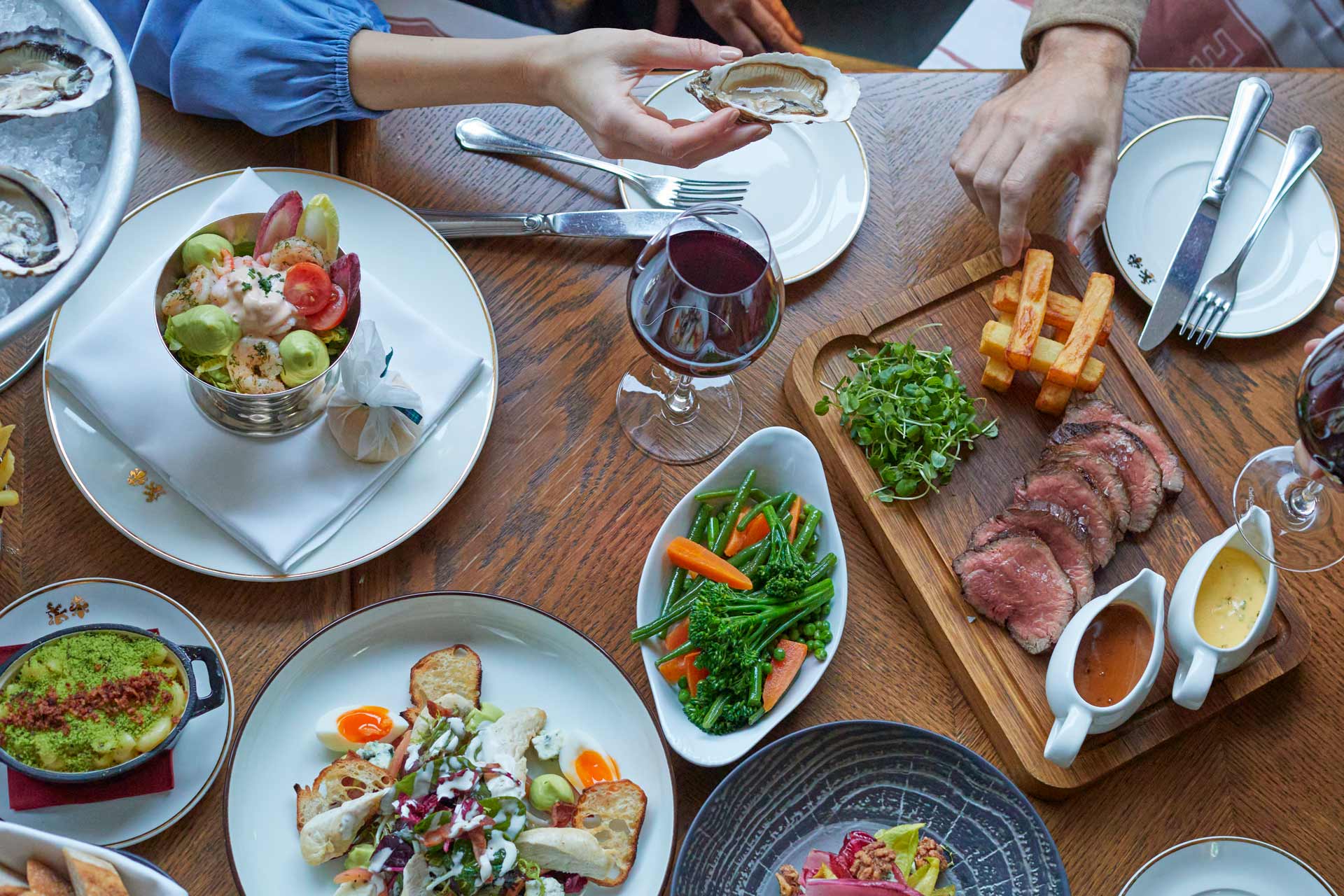 Do you have a favourite dish on the menu at The Balmoral?
I really like the Chateaubriand special we are serving in the Brasserie Prince. We buy some amazing Scottish whole beef fillet from our butcher and so we use the Chateaubriand and serve it with macaroni, fat cut chips and bearnaise sauce. It's a real indulgent dish and as we only have it as a special it's great to see it flying out the door when it's on the menu.
What is the most important lesson you've learned during your career?
I think it's really important not to over complicate things when it comes to creating incredible dishes that the diners are going to enjoy.
In terms of starting a career, to my younger self, I'd say listen and pay attention. If you want to do well in the industry, it's all about learning from the best people in the business and putting in the work. Work with the greatest and learn everything you can from them. Always strive for the best and a fine attention to detail is imperative.
What are the biggest challenges faced by the hospitality sector at the moment, and how are you tackling them?
It's been a challenging few years for the whole industry as businesses try to recover from the effects of the pandemic. At The Balmoral we've had a great festive period and as a culinary team we are really looking ahead to the opportunities that 2023 is going to bring, developing our offering and ensuring our guests leave wanting to come back.
Which chefs have inspired you?
Gary Rhodes has always been an inspiration to me since early on in my career. His books were great and he would always speak about the dishes he actually serves in his restaurants – that sparked something in me as we both share a passion for great, British cooking.
What is your approach to sustainability in your cooking?
We focus on using really trusted Scottish Suppliers. We are so lucky to be surrounded by amazing produce in Scotland, which means our food miles are really low.
What would you like your next project to be?
We have many exciting projects coming up. For now, I'm making sure that all our food and drink offerings are elevated. ​I'll be working with suppliers so we can continue to have the very best produce on our menus that Scotland has to offer. Having been in Scotland for over 15 years now, I have a great relationship with our incredible suppliers.
What is your favourite dish, and who cooks it?
My favourite dish has to be a Sunday Roast. There is really nothing better than gathering the family and sitting down for a roast together. It's not just about the food, it's a social occasion in our house. My wife makes a great roast and no matter what the meat, Yorkshire puddings are a must!