Hyatt Regency Phnom Penh creates sustainable cocktails with EcoSpirits
Hyatt Regency Phnom Penh has partnered with EcoSpirits, a company that pioneers the world's first low-carbon method of packaging and distribution for high-end spirits, to create a series of sustainable cocktails.
EcoSpirits is a closed-loop distribution system that uses a low-waste, low-carbon spirits distribution technology, thereby minimising packaging waste and transport cost, to reduce carbon footprint emissions in the spirits supply chain. By partnering with EcoSpirits, Hyatt Regency Phnom Penh aims to reduce 40 percent of its transport and packaging carbon emissions, including single-use glass wastage.
"Hyatt Regency Phnom Penh is excited to partner with EcoSpirits and to continue to raise the bar for socially-conscious hospitality," says Herman Kemp, General Manager of the Hyatt Regency Phnom Penh. "This partnership will enable our flagship bar, The Attic, to extend its popular sustainable cocktail menu in which all ingredients in the cocktail have zero wastage."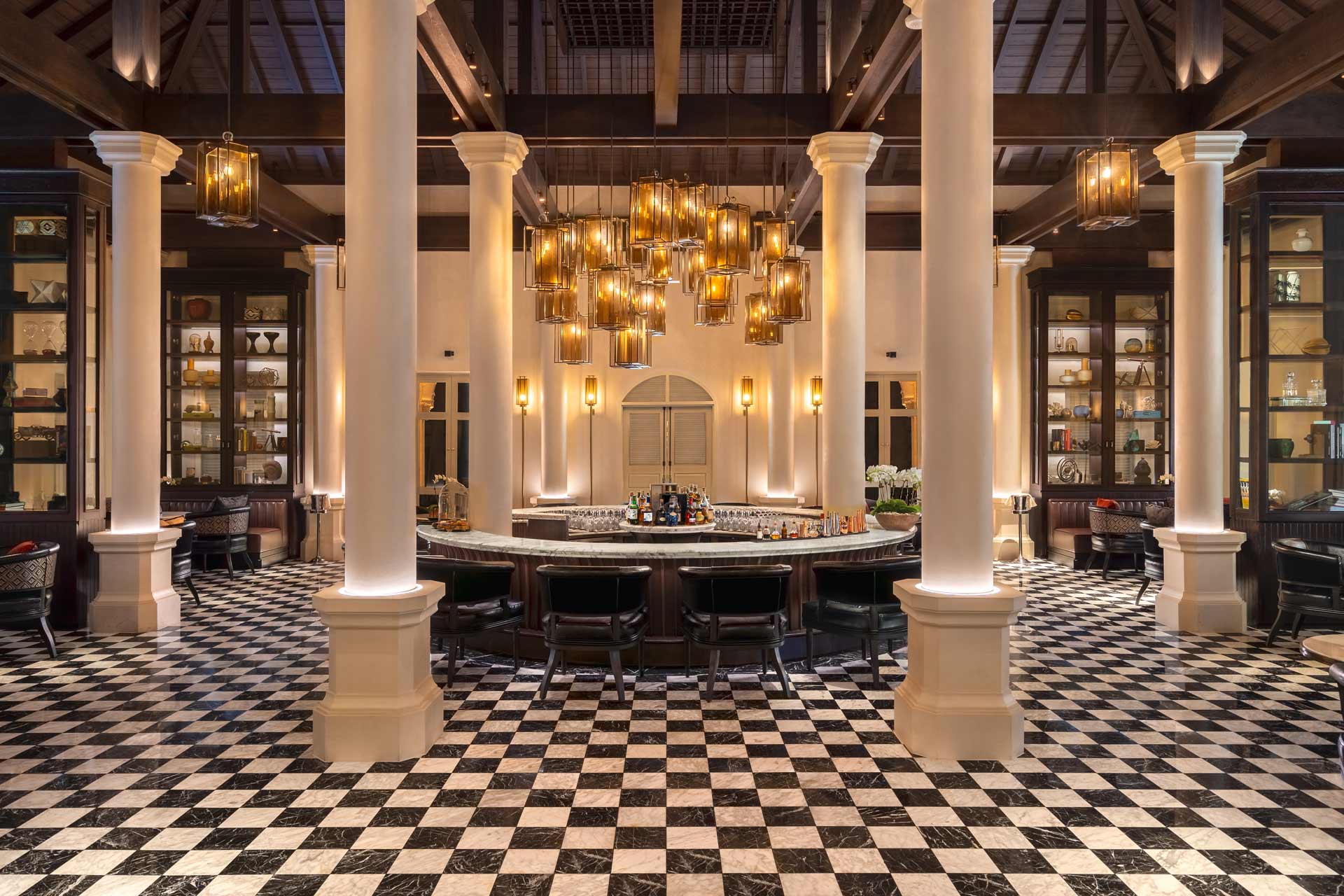 EcoSpirits transfers premium spirits from bulk containers into EcoTotes, a reusable vessel that carries 4.5 litres of spirit, which bartenders then use to sustainably refill their bottles. Once empty EcoTotes are returned, sanitised, fitted with tamper-proof seals and then re-distributed. EcoTotes can be stacked in place and are shock-resistant, reducing wastage through breakages.
The latest partnership with EcoSpirits is just one of several green food initiatives that Hyatt Regency Phnom Penh has rolled out since it opened its doors to guests in January 2021. Some of the hotel's other green food practices include partnerships with Eggscellent, a cage-free chicken farm in Siem Reap, Ocean Gems, a sustainable seafood company, Beyond Meat, a plant-based, vegan meat company, as well as Moo Moo Farms, a domestic dairy farm.
In addition, the hotel has a longstanding partnership with a local NGO, Eco-Soap Bank, to collect used soap from the property's 247 guestrooms for redistribution to populations in need. After the soap is sanitised and upcycled by a team of women in Cambodia, the clean new bars are sent to vulnerable communities around Southeast Asia and Africa.
"At Hyatt Regency Phnom Penh we are committed to reducing waste and actively supporting the environment by ensuring that all of our packaging is biodegradable," explains Kemp. "We also take pride in sourcing all of our quality ingredients locally, sustainably, and making sure that we get to know our suppliers, in order to provide our guests with the best possible F&B experience."
Founded in Singapore in 2018, EcoSpirits currently operates in a number of international markets including China, Hong Kong, Singapore, Malaysia, Thailand, Australia, New Zealand, the Maldives, the United Kingdom as well as Cambodia.
CREDITS
Photography: Hyatt Regency Phnom Penh