Bone china brand Narumi is proving that adopting a nomadic lifestyle doesn't need to come at the expense of style. The Japanese manufacturer has launched an elegant 'nomadd' collection, designed to be easily transported from place to place while serving multiple purposes. 
The collection – whose name is an amalgamation of the word 'nomad' and the acronym 'ADD' (meaning 'all day dining') – features a simple and modular shape that can be adapted for a range of uses and occasions. Highlights include 'To Go', a minimalist concept featuring Bento box-style food container bowls with china plates that double up as lids. The collection is ideal for transporting food and drink in picnic baskets to serve up on the go. A second concept, 'La Cloche', offers a practical solution for serving up individual, covered portions of food at buffets without requiring guests to use tongues or other serving equipment.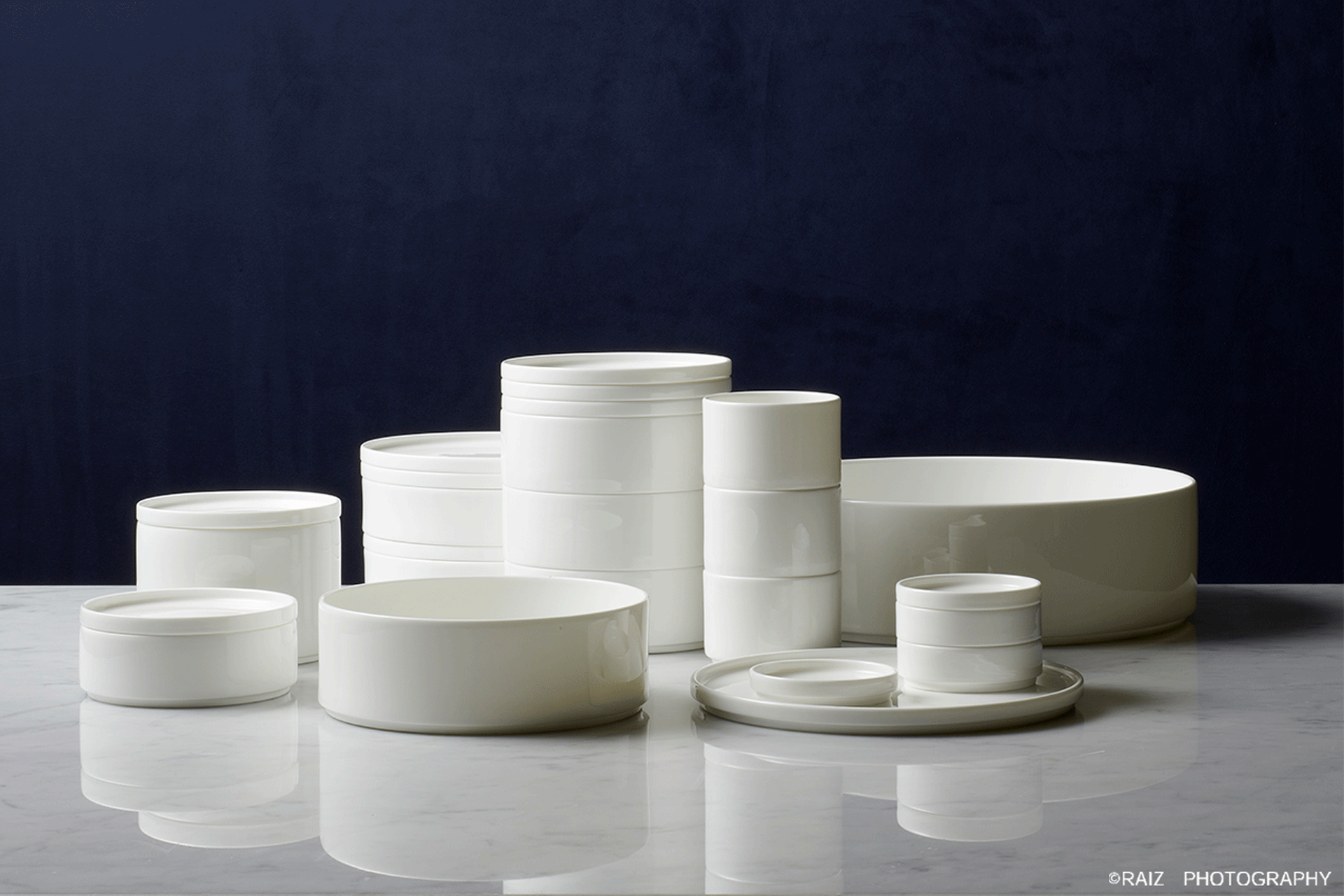 Throughout the collection, plates can be used as a lid for bowls of the same size, offering a chic take on food safety. A sleek storage solution comes in the form of the 'Flying Buffet' trolley cart, which features room to display food samples on the top tier, and space to stack individually-covered dishes on the lower tier.
With a shape that lends itself to a variety of cuisine styles and a range of design options and glazes available, the nomadd collection aims to give diners the freedom to eat anytime, anywhere, without compromising on safety or cleanliness. 
Since being established in 1946, Narumi has gone on to make a name for itself as one of the major Bone China manufacturers in the luxury hotel and restaurant industry. With a heritage spanning more than 75 years, its hospitality tableware solutions are designed to reflect the latest trends while flexibly meeting the industry's needs.