Swedish mobile solution and refrigeration brand Dometic has launched a new range of outdoor mobile bars. 
Designed to entertain and ideal for hospitality environments, the MoBar series was realised after an observation that there are no products purposely built for serving beverages outdoors in a fashionable way, particularly in the beverage category.
Combining Dometic's energy efficient refrigeration technology, proven toughness for outdoor use and award-winning design capability, the MoBar comes in three models – MoBar 50, MoBar 300 and MoBar 550 – each of which offers bartenders a premium solution for chilling, preparing and serving beverages. 
As many hotels, restaurants and bars look to adapt F&B offerings for the outdoor experience, the MoBar range works across a number of settings from penthouse terraces and sophisticated restaurant environments to luxurious hotel verandas.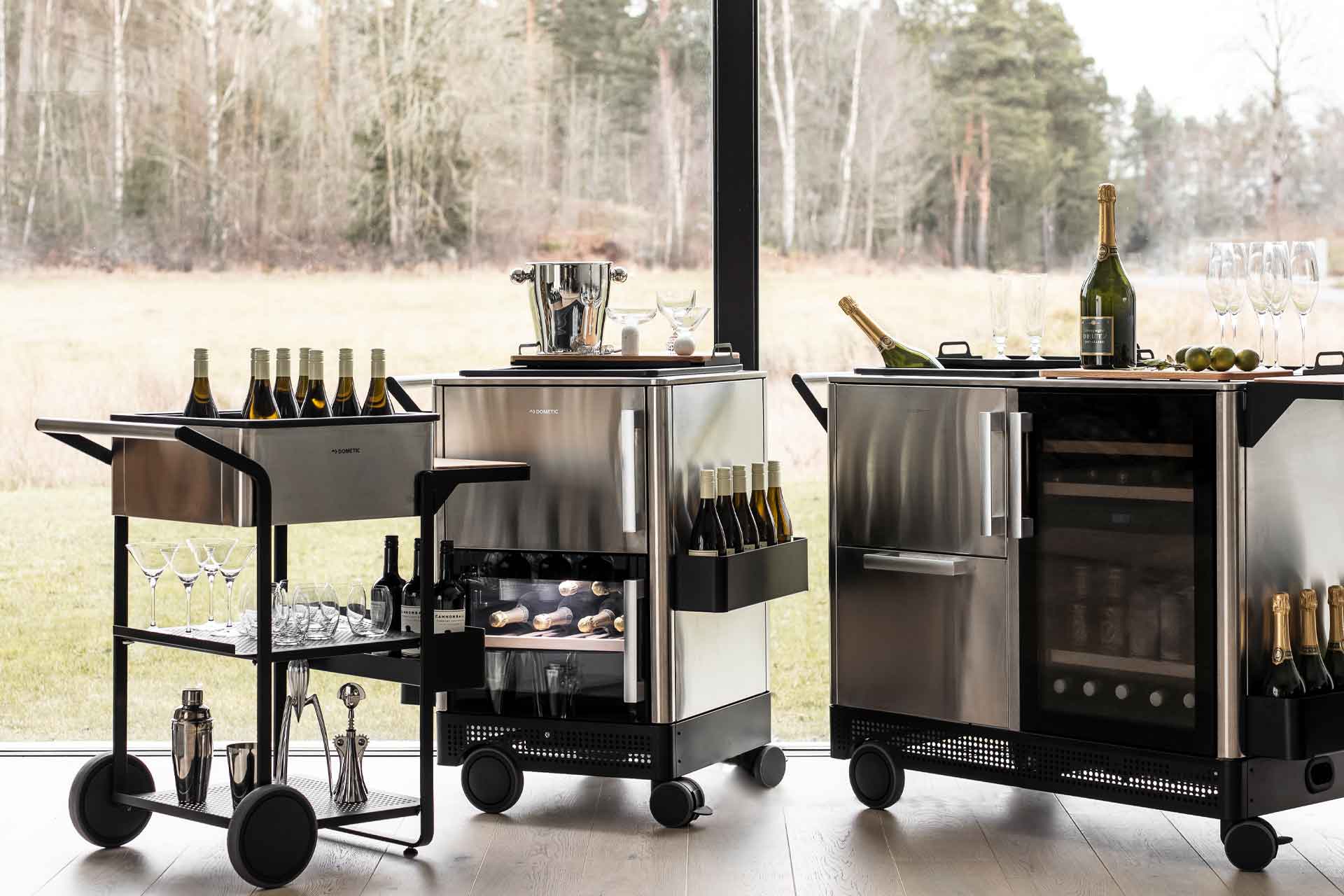 The largest of the three models, the MoBar 550 is built with professional grade stainless steel, spacious preparation and presentation areas, dry storage and a dual-zone refrigerator compartment for storage of 39 bottles or 155 cans. 
MoBar 300 represents Dometic's mid-size model and comes with accessories inspired by professional bartenders. With many of the same features as the 550 model, the single-zone refrigerator comfortably holds up to 19 bottles or 70 cans.
Dometic MoBar 50 is the most compact model of the series and its size makes it ideal for intimate gatherings. Easy to move due to its durable wheels and robust handles, it comes with a spacious rotomolded presentation basket, which can keep up to 22 bottles or 32 can ice-cold.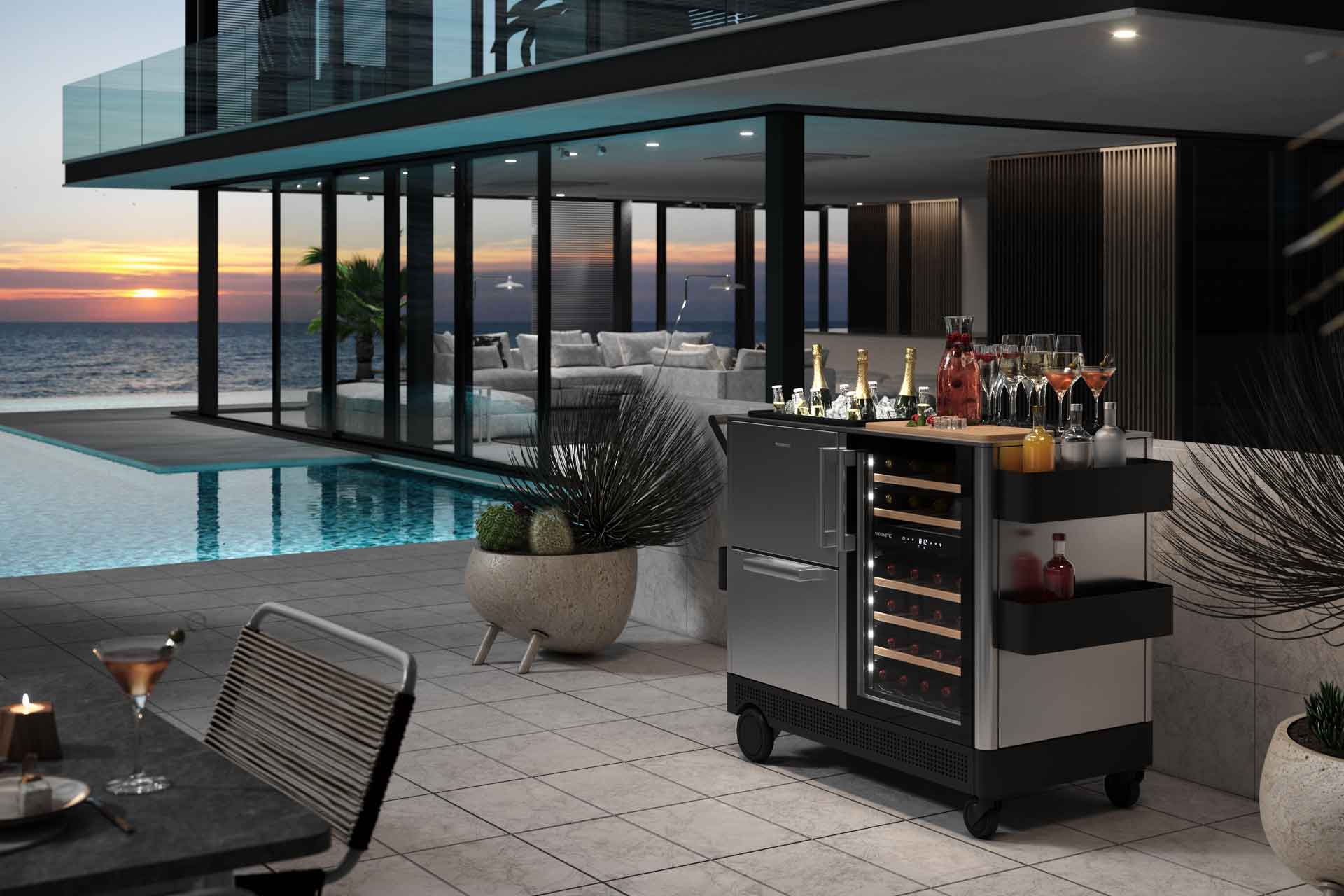 Able to withstand all weather conditions, the state-of-the-art beverage centres also includes a range of customisable features such as crushed ice and garnish containers and mood enhancing lighting. 
Peter Kjellberg, Chief Marketing Officer and Global Head of Other Verticals at Dometic comments: "Since the pre-launch of the product earlier this year, the Dometic MoBar has gained great traction and enthusiasts from industry partners. We're pleased to be able to start distributing this much appreciated innovation to the market."
He adds: "We know that there is a need for stylish and quality mobile outdoor beverage cooling. With our expertise coupled with smart Scandinavian design, we believe the Dometic MoBar will meet the needs of design conscious consumers looking for outstanding products for their outdoor living space."