Spotlight: Rydges by Narumi
Established in 1946, Japan-based Bone China manufacturer Narumi has made a name for itself within the luxury hotel and restaurant sector. With a heritage spanning more than 75 years, its hospitality tableware solutions are designed to reflect the latest trends whilst continuing to meet industry needs.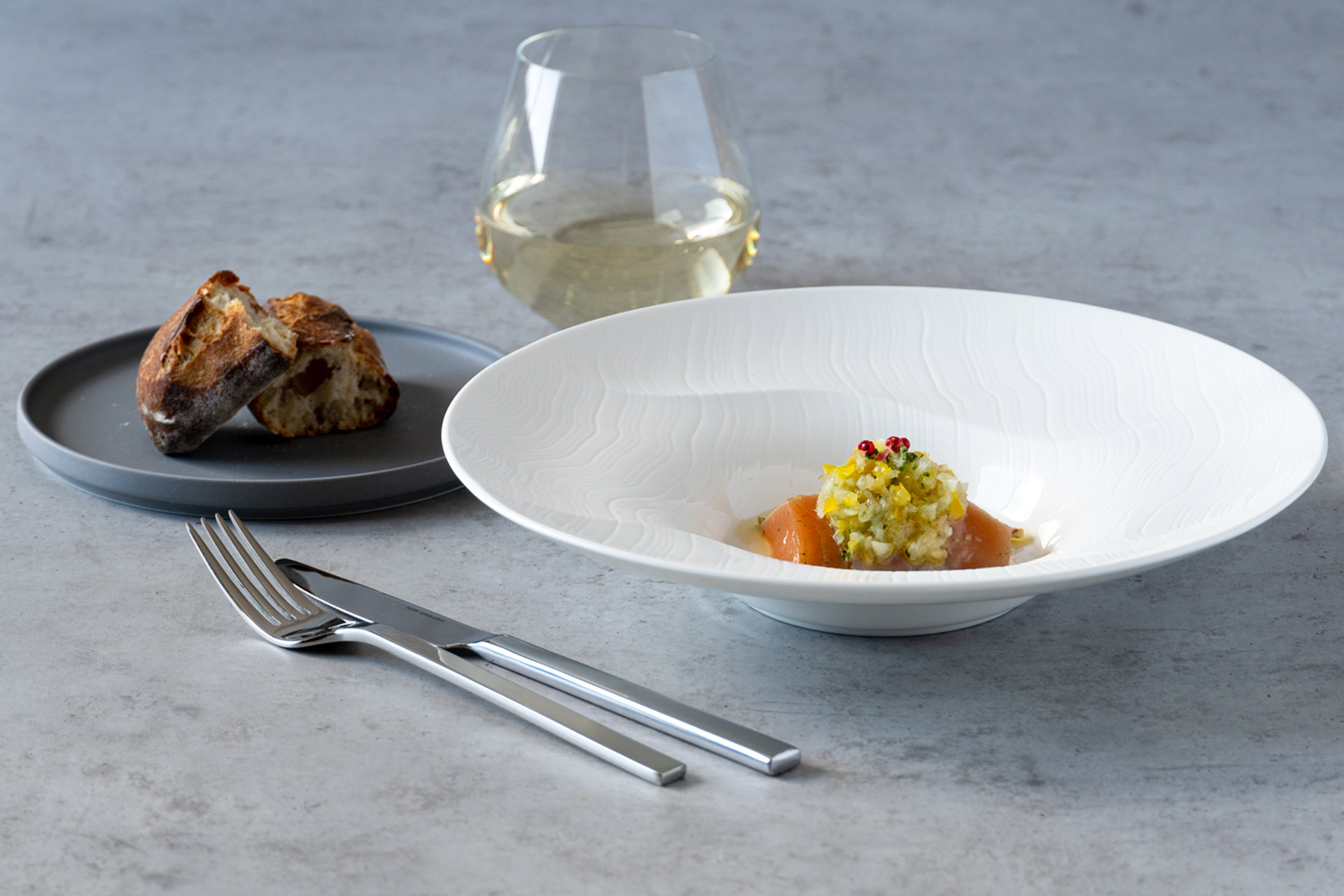 The Rydges collection draws inspiration from the surges and rhythms seen in natural landscapes. "This is one of the designs that resulted from our several years of work on the theme of Respect for Nature," explains the designer. "It visualises the undulations of the earth, created by sedimentation and orogenic movement, and the dynamic stripes that appear as the Antelope Canyon is eroded by wind and rain. While designing, I imagined what it would be like if the earth were cut out and made into a plate."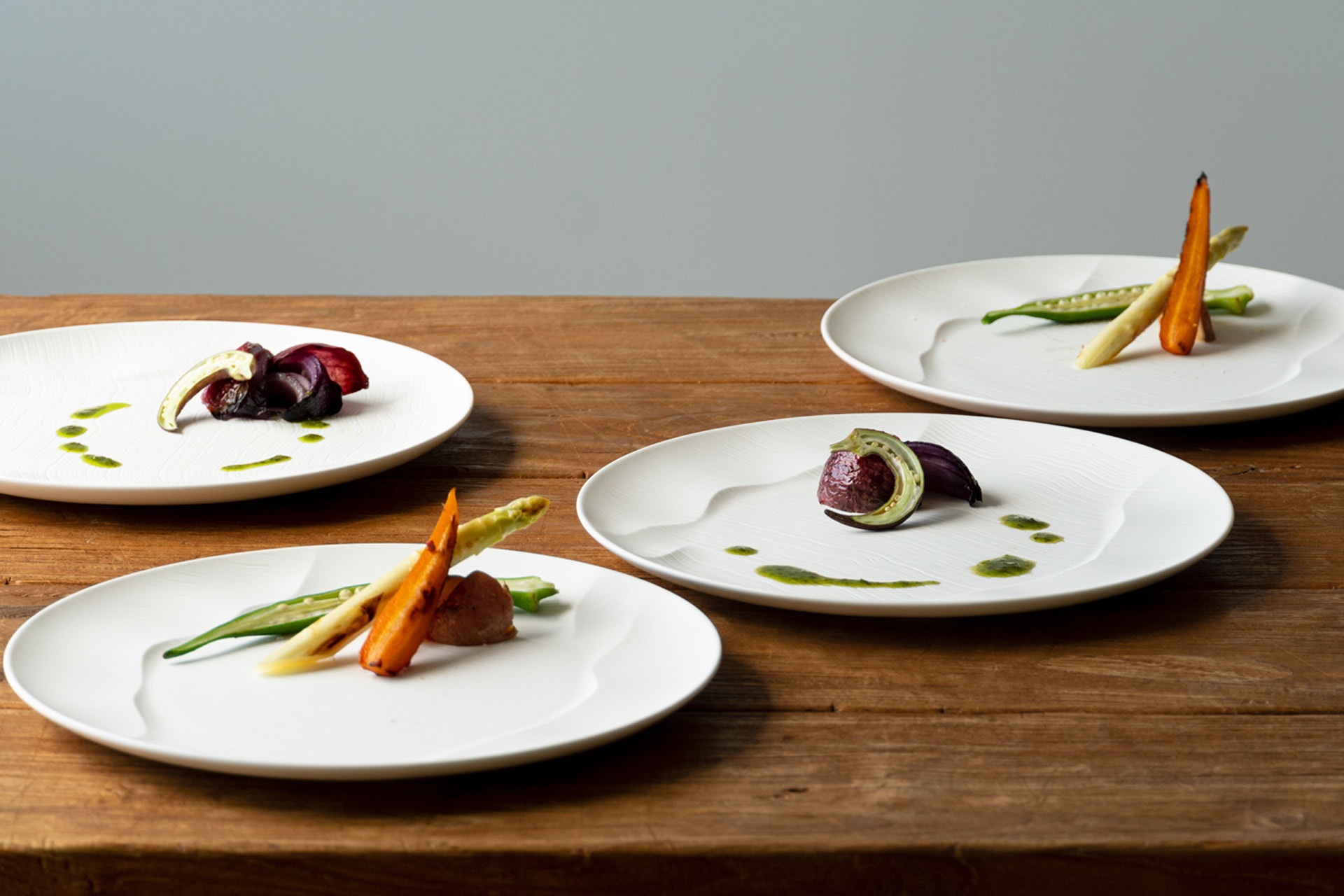 Made from fine bone china, the collection captures the dynamism of nature whilst exuding the elegance that matches well with fine dining rooms in luxury hotels and resorts. Rydges comprises several sizes of plates and bowls; the depth and width of each item is carefully determined to enhance the beauty of the food. The Rydges Dinner Plate and the Deep Plate, for example, are well suited for a chef's signature dishes. The delicate, organic relief engraved all over the surface becomes a playground for each chef's inspirations, whilst the curved rim of the deep plate makes the food standout.