Finding that work-life balance is more important when work and life are happening all in one place, and while many of us can't get to a bar for happy hour at the moment, we can still bring that sense of escapism to the comfort of our own homes – it's five o'clock somewhere, right?
To help travellers channel their inner mixologist, IHG has shared a range of cocktail recipes from its hotels and resorts around the world that use minimal equipment, simple ingredients and even fewer bartending skills. From an end-of-the-week aperitif to a poolside tipple perfecting for watching the sunset, the group has lined up classic cocktails alongside a few recipes that are slightly more ambitious (and Instagram-worthy).
---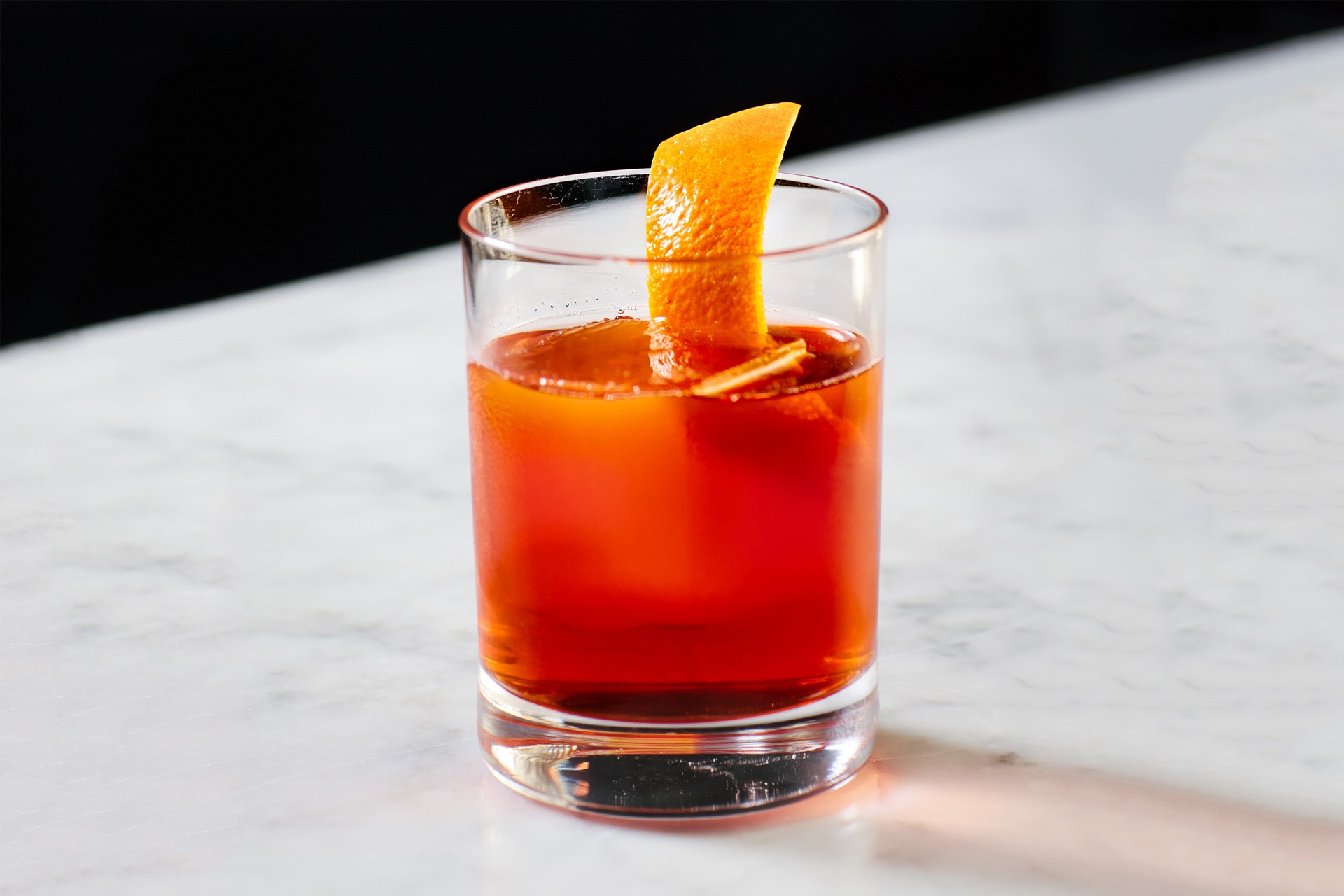 American Dutchman (twist on the Negroni)
InterContinental Barclay Hotel, New York
Ingredients:
1 oz. sweet Vermouth
1 oz. Campari
1 oz. Bols Genever
Garnishes:
To serve: In a mixing glass, combine the Vermouth, Campari and Bols Genever. Add ice and stir well to chill and dilute. Serve in a rocks glass over a large ice cube and garnish with an orange twist.
---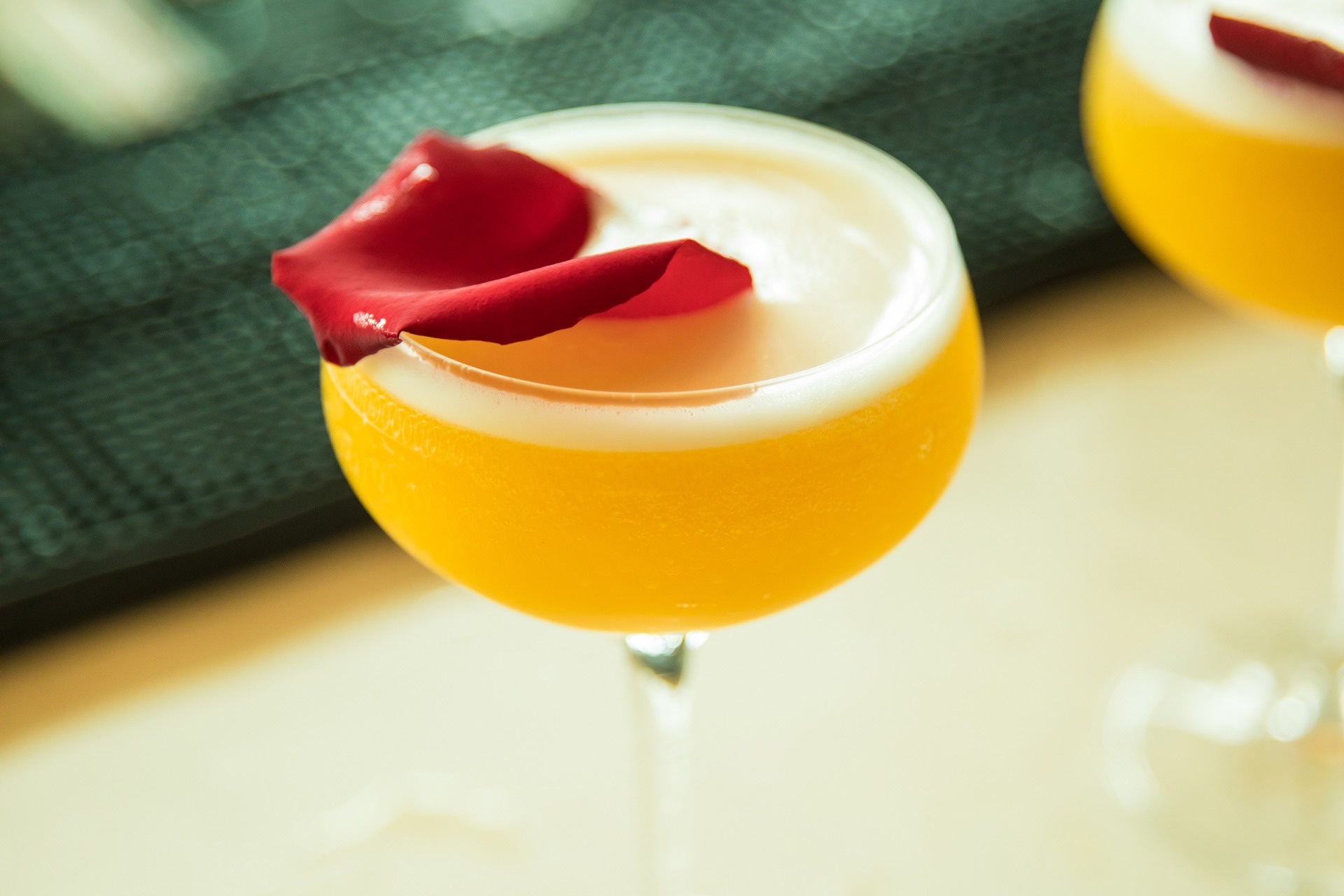 Zambar (a locally inspired rum sour)
Kimpton Seafire Resort + Spa, Cayman Islands
Ingredients:
2oz Ron Zacapa Ambar rum
0.5oz apricot liqueur
0.5oz freshly squeezed lemon juice
1oz fresh mango (blended ripe fruit)
0.25oz Demerara syrup (equal parts Demerara sugar and water, stir until dissolved)
To serve: Add all ingredients to an ice-filled shaker. Shake very hard for 10-15 seconds. Strain into a chilled glass and garnish.
---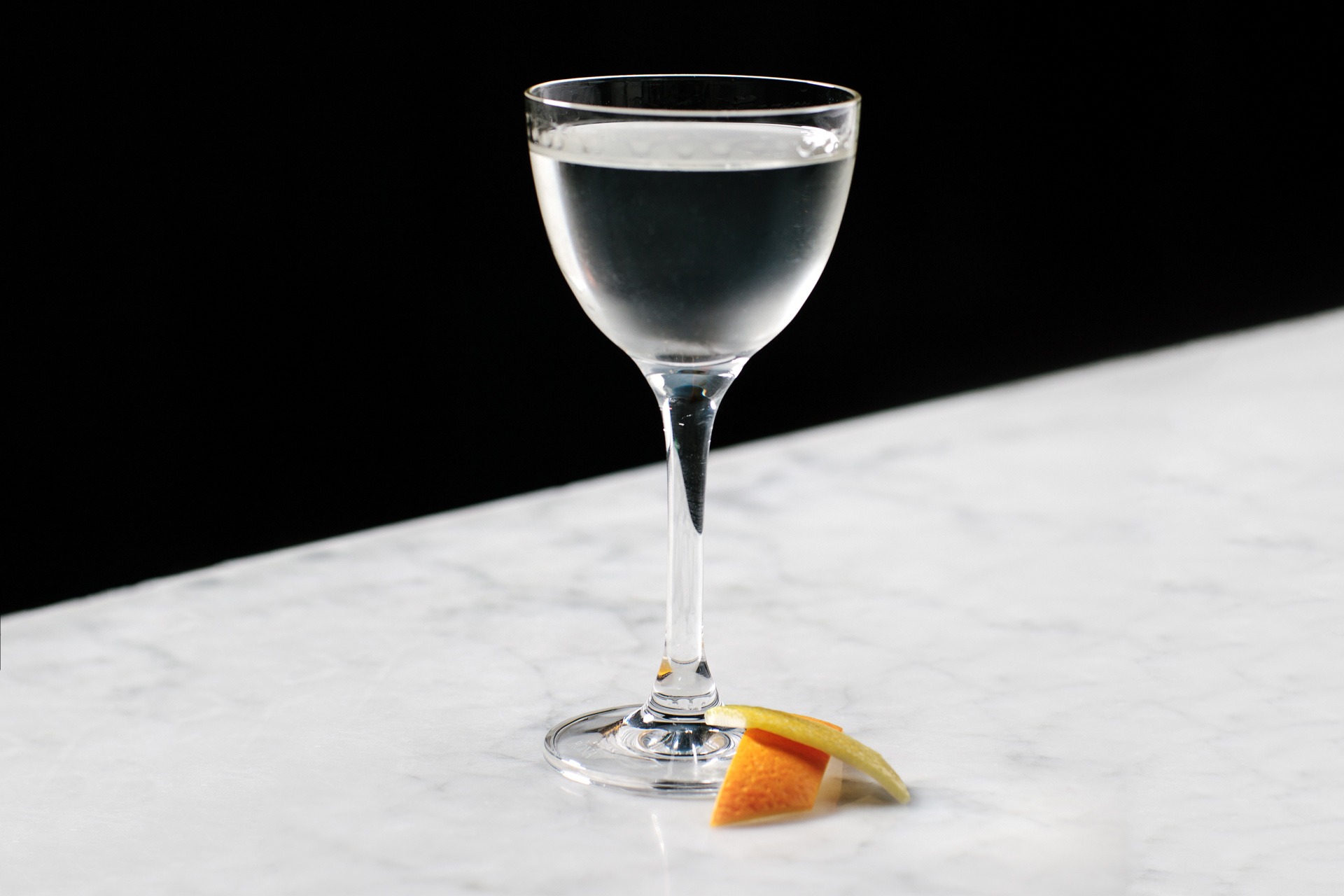 British Bellringer (a twist on the classic martini)
InterContinental London Park Lane, UK
Ingredients:
2 oz. Beefeater Gin
0.5 oz. dry Vermouth
0.5 oz. apricot brandy
Garnishes:
To serve: Fill a cocktail glass with ice to chill it. In a mixing glass, combine Beefeater Gin and Dry Vermouth. Add ice to the mixing glass and stir for 20 seconds to mix and dilute. Discard the ice in the cocktail glass. Coat the cocktail glass with apricot brandy. Discard most of the brandy. Strain the mixed cocktail into the glass. Perfume the outside of the glass with an orange peel and a lemon peel.
---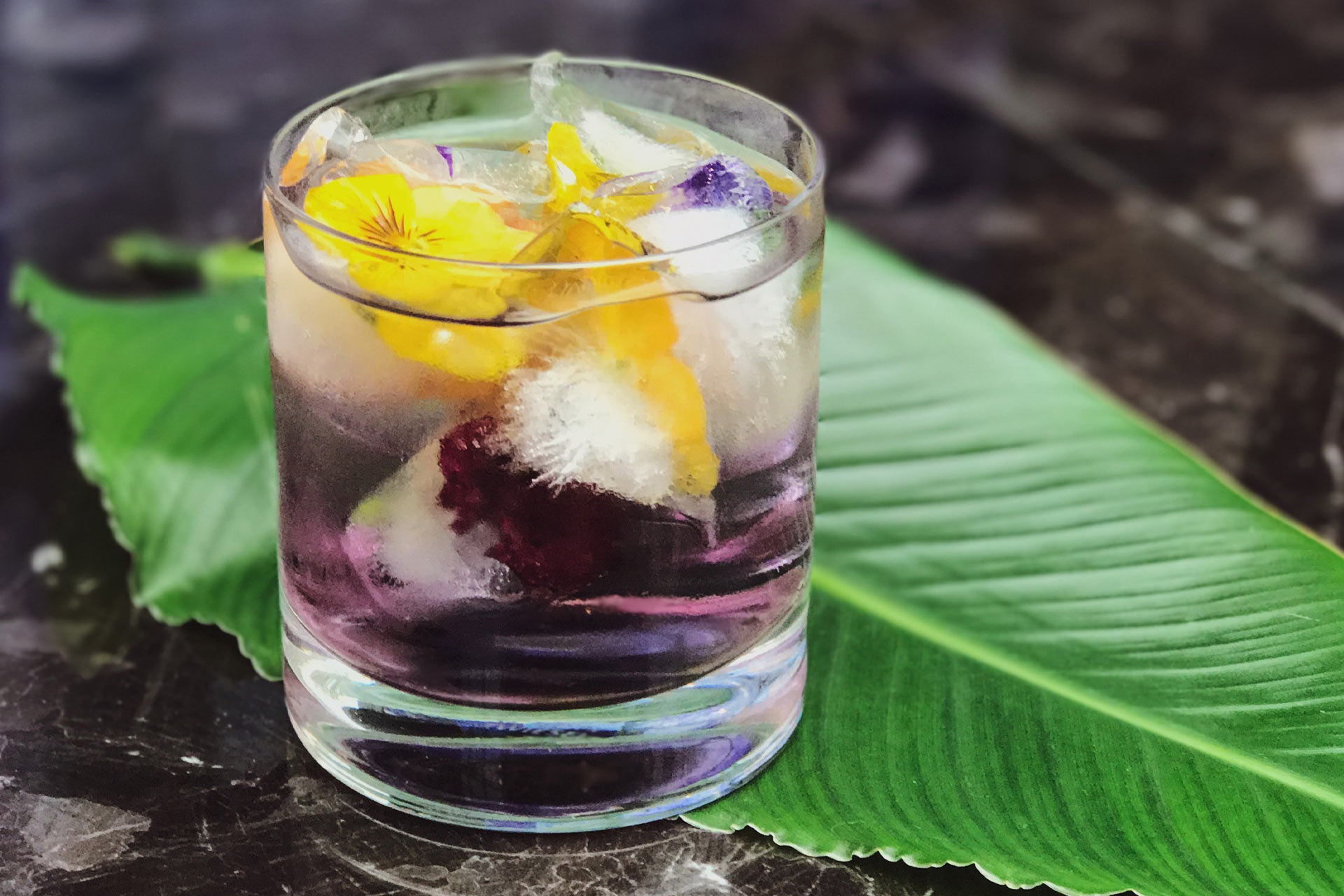 Canadian Secret Garden Cocktail 
InterContinental Toronto Centre, Canada
Ingredients:
1 ½ oz. Tanqueray Gin
1 oz. 1885 Giffard Crème de Violette
½ oz. St Germain
Garnishes:
To serve: Place all ingredients in cocktail shaker with ice.  Shake and strain into rocks glass filled with ice. Top up with sparkling water. Garnish with edible flower.
---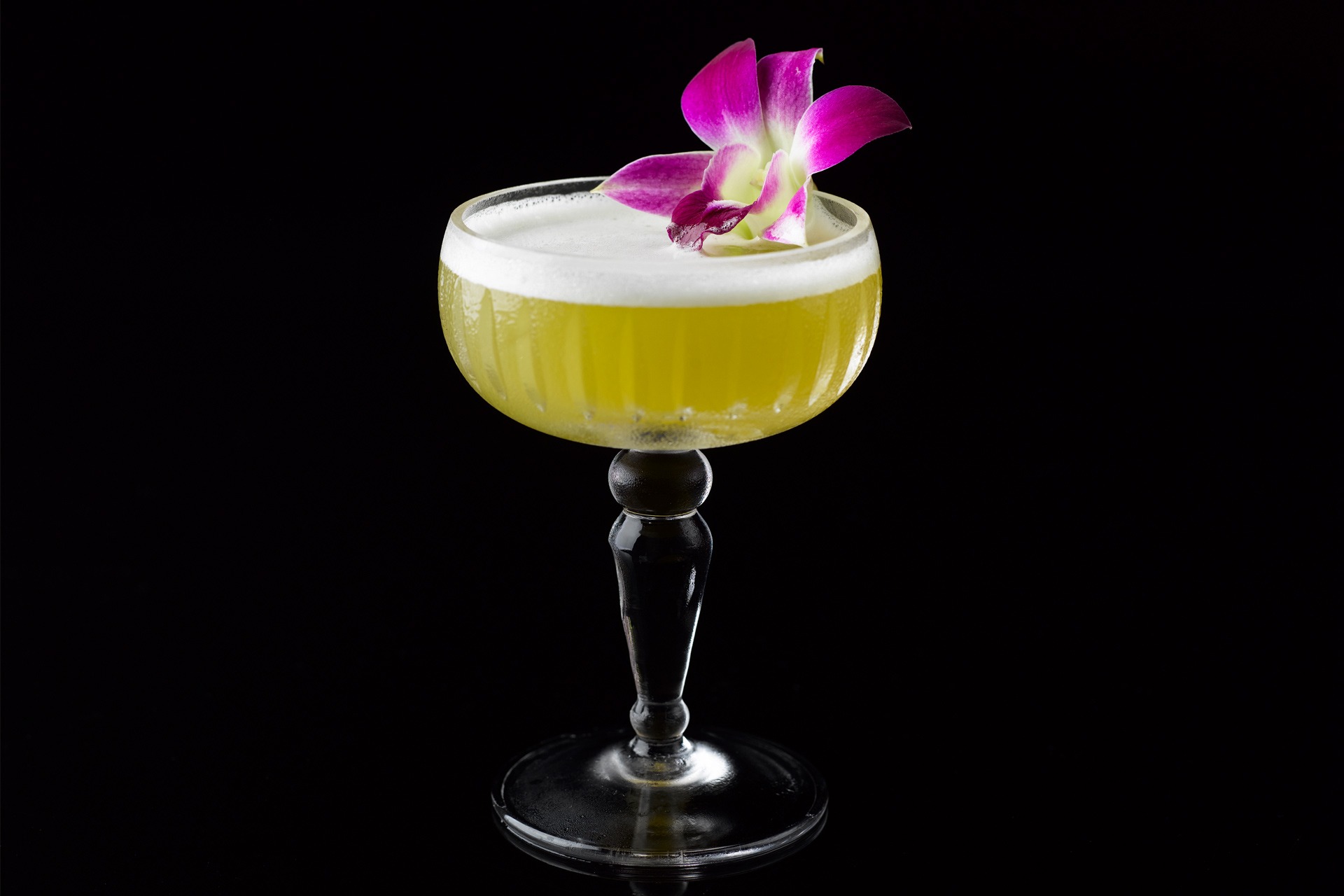 Singapura Nacional (for the cocktail pros)
Regent Singapore
Ingredients for spiced syrup:
Three cinnamon sticks
Five pods of green cardamon
Eight cloves
Four star anise
Three cups of fine white sugar
Three cups of water
Strips of orange peel
Strips of lemon peel
Method of making for spiced syrup:
Add spices to a dry pan and toast until aromatic
Add water and sugar to the pan and heat over a low fire until sugar completely dissolves
Simmer for another 10 minutes to fully extract flavours from the spices
Turn heat off and add citrus peels, then infuse for up to four hours.
Strain and keep refrigerated
Tweaks to make at home
Instead of using spiced syrup, users can substitute it with a plain simple syrup (1:1 ratio of sugar and water) and use a gin, which has a more pronounced spice character. Monkey 47 gin works well because of its complexity. If users do not have apricot brandy at home, they can use a teaspoon of apricot marmalade and/or bitter orange marmalade instead. Shake it together with the drink and fine strain to remove the solid particles. Using marmalade will also give the drink a great texture, while the orange marmalade will impart bitterness to the drink (also doing the job of the bitters in the cocktail).
Ingredients for Singapura Nacional:
45ml gin
15ml apricot brandy
10ml lemon juice
10ml spiced syrup (recipe above)
10ml lemon juice
30ml pineapple juice
Two dashes Peychaud's Bitters
One dash grapefruit bitters
To serve: shake all ingredients with ice and strain into a cocktail glass.
---