Established over 20 years ago, architecture and design studio Baranowitz + Kronenberg is renowned for designing hotels, restaurants and commercial spaces that attract modern nomads and locals alike. From their office in Tel Aviv, founders Alon Baranowitz and Irene Kronenberg lead a passionate team of creatives who find the extraordinary in the ordinary.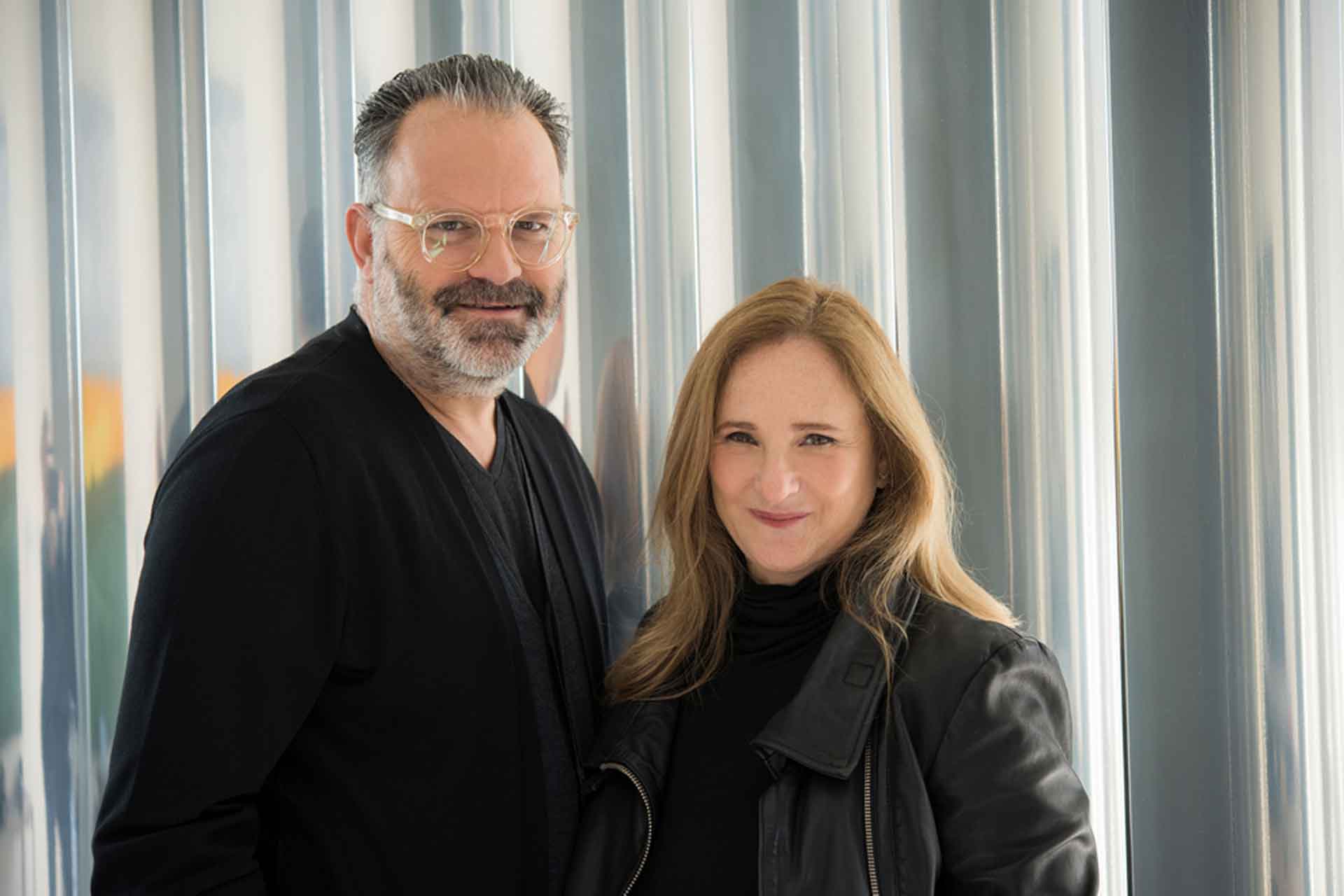 Having overseen the completion of a long list of successful restaurant and hotel projects – among them the Sir Hotels in Berlin, Barcelona and Ibiza; The Duchess and W in Amsterdam; and Wyndham Grand in Frankfurt, the duo continue to set the standard for hospitality design. Reflecting on projects past and present, the husband-and-wife duo spoke to Supper about experiential design, memorable meals and their hopes for the future of the hospitality industry.
Which of your hospitality projects have been the most memorable?
AB: The W Hotel Amsterdam stands out for me; it invigorated an entire neighbourhood and local community.
It is a fascinating project where two historical landmarks, a former telephone exchange building and a private bank, were given a second life. Keeping their identity and validity while infusing them with completely fresh programmes brought about a cultural and a social synergy of value beyond logic. This level of synergy is what we look for wherever we are and achieving this took a lot of effort. Working with landmarks or 'conversing with the landmarks', we learned to respect each other and leave room for each other – a true relationship of sorts.
You have created some of the world's most exciting F&B spaces, talk us through your considerations when delivering these concepts.
AB: It's all about people; this is where it starts and ends. We design for people; therefore, we design for emotions. We create emotional landscapes, social platforms for people to connect and exchange, be inspired and celebrate life. Restaurants, bars, event spaces, hotels, retail are merely programmes of opportunity. If we place people at the centre of our concepts, the questions reveal themselves and so do the answers.
IK: While developing Mr. Porter in Sir Victor in Barcelona, one of the insights that sparked our imagination was the story of Caterina Albert I Paradis. The notions of pretending to be someone you are not in order to express yourself, women power and transgenderism inspired us, and we further developed the space to resonate with these notions. We came up with a new wall surface inspired by fabric curtains and their beautiful curves and shadows, their soft wavy motion and pleasant feel which are all very feminine. This new surface is made of hot-rolled steel and evokes the same sensuality. When standing close to it, doubt reveals itself and when you touch it, your entire perception metamorphoses.
The Âme Jewellery store in New York which opened recently in Soho is a great example of a holistic approach positioning human experience at the centre of every touchpoint. It is a true space for emotions where the jewellery is in complete balance with the spatial experience, the textures and materials we touch, the scent that we smell and the playlist that moves us. It is holistic approach driven by putting the human experience at the heart.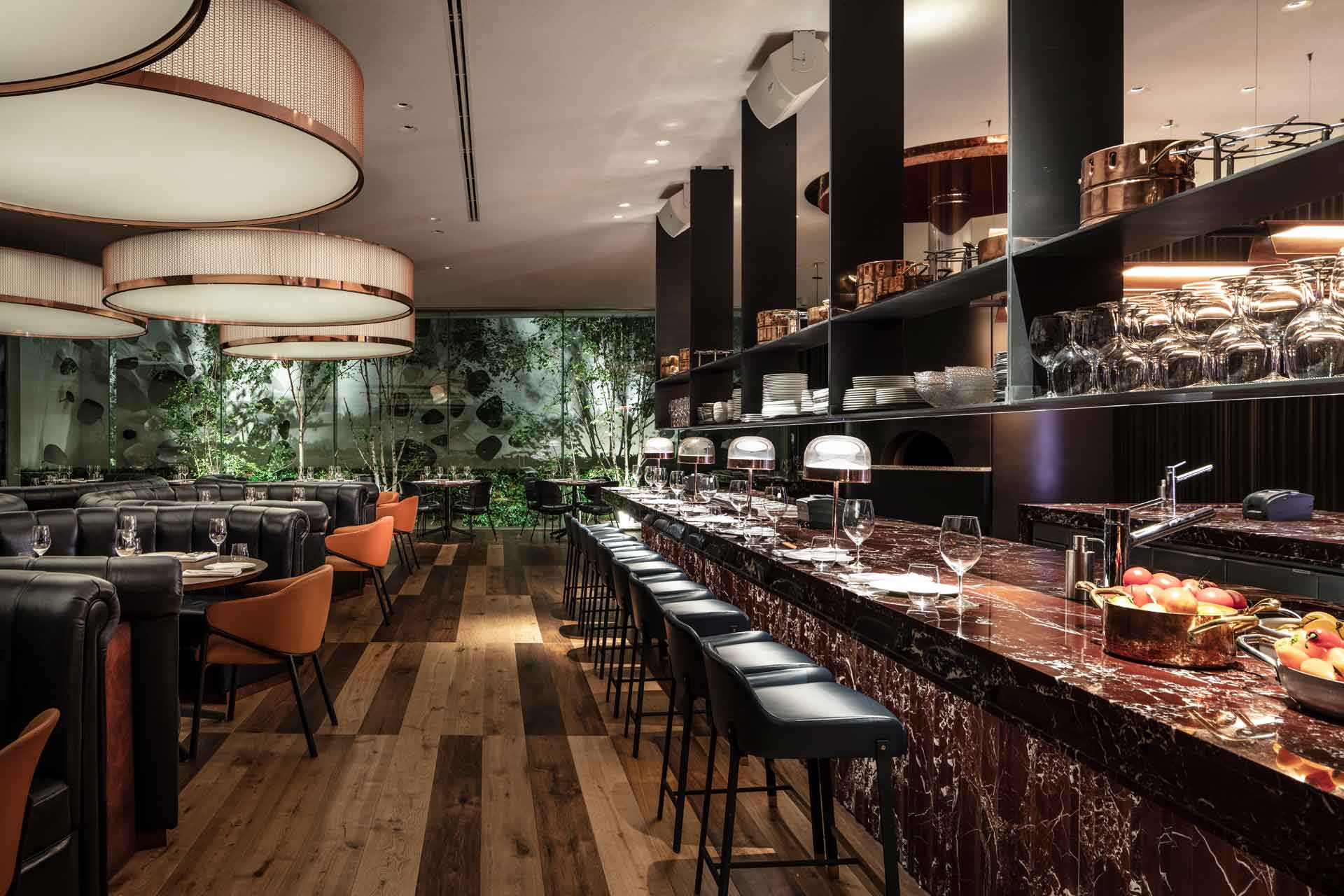 How would you describe your design approach?
AB: We are anthropologists of sorts – we observe, listen and absorb wherever we travel. We focus on never being judgmental or having preconceived ideas or personal preferences for how things should be. This mindset allows us to infuse ourselves in any culture and get to the very essence of it, turning it into a platform from which we develop our design concept.
We are in a constant dialogue with the present, the future and the past to build stages for cosmopolitan lifestyles and modern shifting selves. There is no formula that we use on a daily basis, everything we do is made to measure and hand stitched. Context is key, it is our guiding light. Through context we develop our stories. Every context brings about new stories. This may come as a cliché, but we are truly storytellers.
IK: We create mini worlds in which people are cast in compelling narratives. Our designs celebrate the essence of our time and the human desire for originality and authenticity.
"We design for people; therefore, we design for emotions. We create emotional landscapes, social platforms for people to connect and exchange, be inspired and celebrate life." – Alon Baranowitz
What are your most memorable dining experiences?
AB: Although we have our signature on some of the world's leading restaurants, we love the intimate and simple pleasures of the culinary world. Ultimately, one does not have to be a serial killer to write a great thriller, sitting next to open kitchens, engaging with the chef and his team and watching that theatre of life is one of our favourite past-times.
IK: Our travels have brought us to many great restaurants, yet the ones that left their mark were those that were bold enough to introduce an authentic and innovative standpoint that touches, inspires, sparks our imagination and follows us for weeks and months after.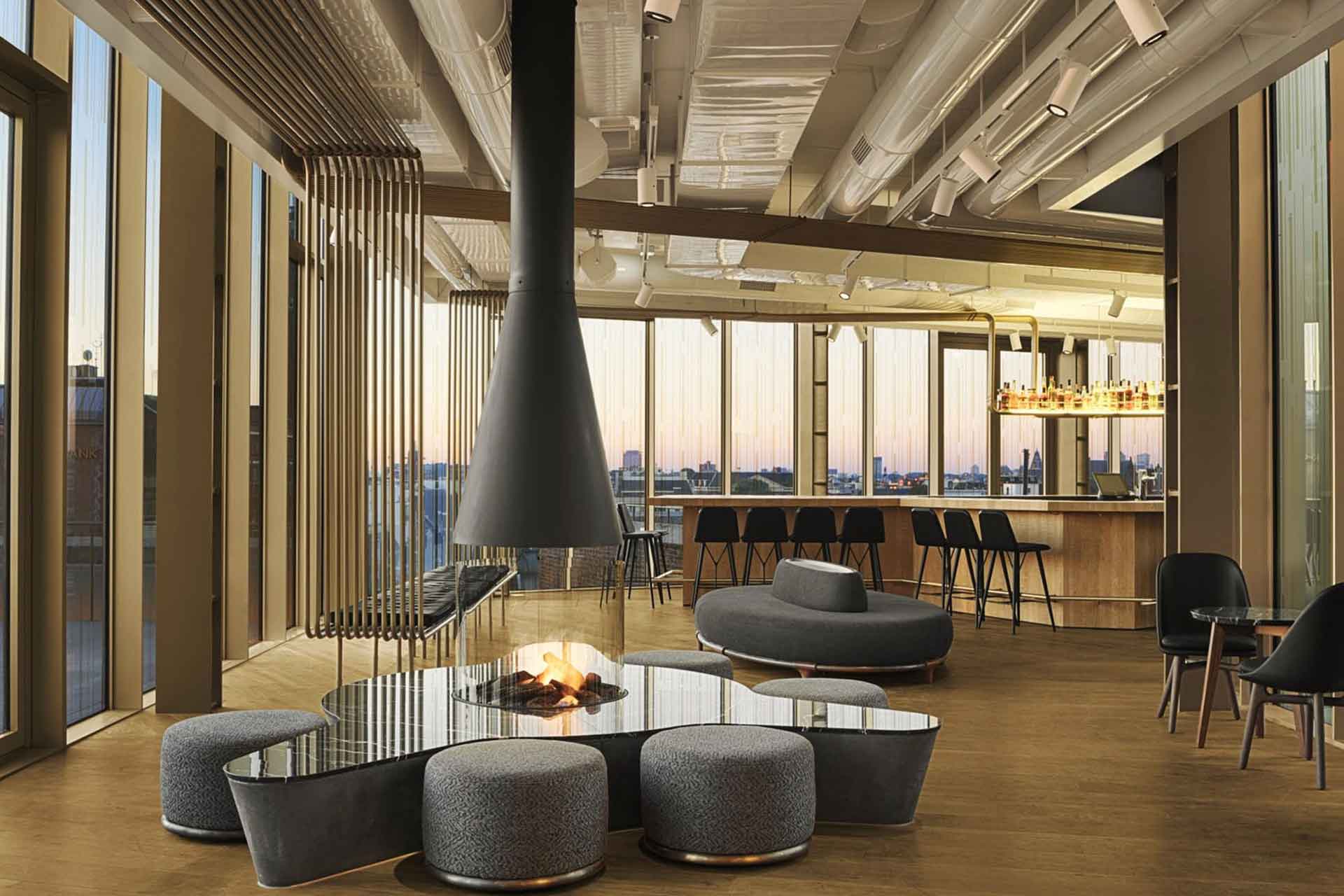 What makes a meal unforgettable?
IK: Surprise is key; where food is reconfigured and breaks the essence of taste and sensation and introduces an utterly unforeseen experience.
"Our travels have brought us to many great restaurants, yet the ones that left their mark were those which were bold enough to introduce an authentic and innovative standpoint that touches and inspires and sparks our imagination and follows us for weeks and months after." – Irene Kronenberg
What is your favourite style of cuisine?
AB: We love anything that comes from the Mediterranean in every shape or form. It is the incarnation of 'la joie de vivre'.
During the last decade, street food has emerged as one of the most innovative venues of the culinary world. Young, passionate chefs driven by commitment and a sense of a vocation introduce a compelling fast-dining experience that resonates with many of the fine-dining restaurants we know and at times even supersedes it.
If you could travel to one place again, where would it be and why?
IK: Naoshima Island, Japan, is a safe haven for great modern art set within pristine nature. Monet's Water Lilies hung against a striking white background is only one of the many enlightenments scattered around the island that resonate with its meditative nature. The architect Tadao Ando, the mastermind behind it all is no less spiritual.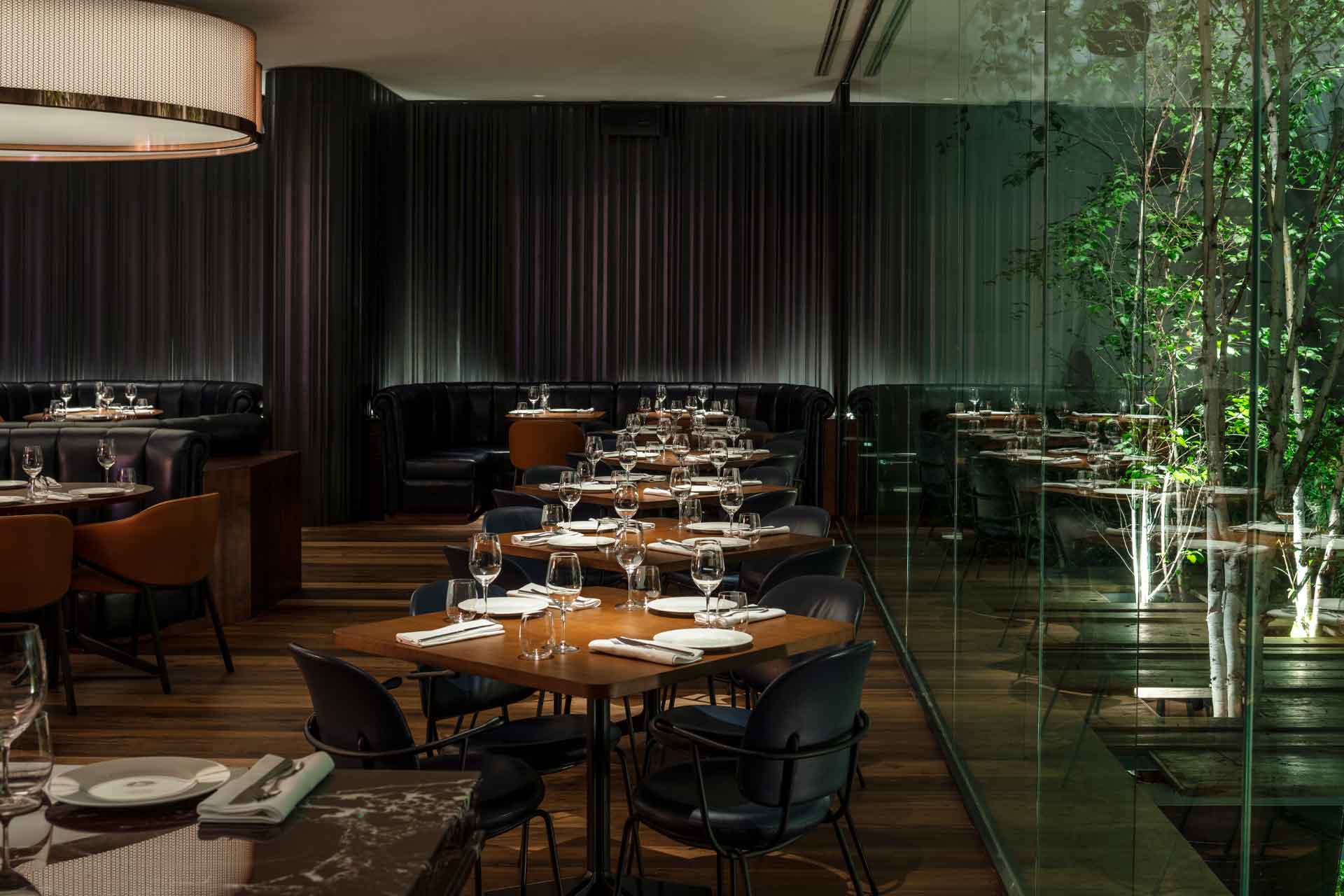 What trends do you think will shape the hospitality sector in the years to come?
AB: The sharing economy has jiggled the industry and will continue to do so with more extreme platforms of experience. AI, sensorial design, the loss of space ownership, the staggering growing number of modern nomads and the shift in working force from employees to freelancers will all have their share in redefining hospitality as we know it. Furthermore, considering the current global epidemic, the world as we know it is gone. We will step out into a different world once this is all over and resilience will be key.
IK: The Coronavirus pandemic will play a major role in redefining hospitality as we know it. These are times to pause and reflect. In times like this people reconnect to the essence of things, to what truly matters, to values which have been forgotten or eroded. Therefore, the notion of 'slow' will become a leading theme in the industry – slow living, back to basics, and the praise of the simpler things in life will leave their mark. Hospitality will embrace these currents of values and will shift from self-tagging to self-empowerment in pursuit of a holistic health and wellbeing. We will see less of 'living in a bubble' concepts and plenty more of conscious and down-to-earth directions that address wellbeing in its purest definition.
AB: We can see beyond COVID-19 a hospitality industry that takes a much more active role in the life of cities. Considering the beaten world economy, the densifying process of cities and the shift in the character of the workforce worldwide positions hotels at a central point where they could capitalise this moment. Given their potential infrastructure, central locations and existing facilities, they could become forerunners of change and help communities and cities to thrive by embracing a much more proactive standpoint of social and cultural nature that empowers neighbouring communities as well as their designated guests. It's time for it to go beyond hospitality and reinvent itself. Hospitality has been too long a variation of the same theme. The current crisis could certainly serve as an opportunity to recalculate that route.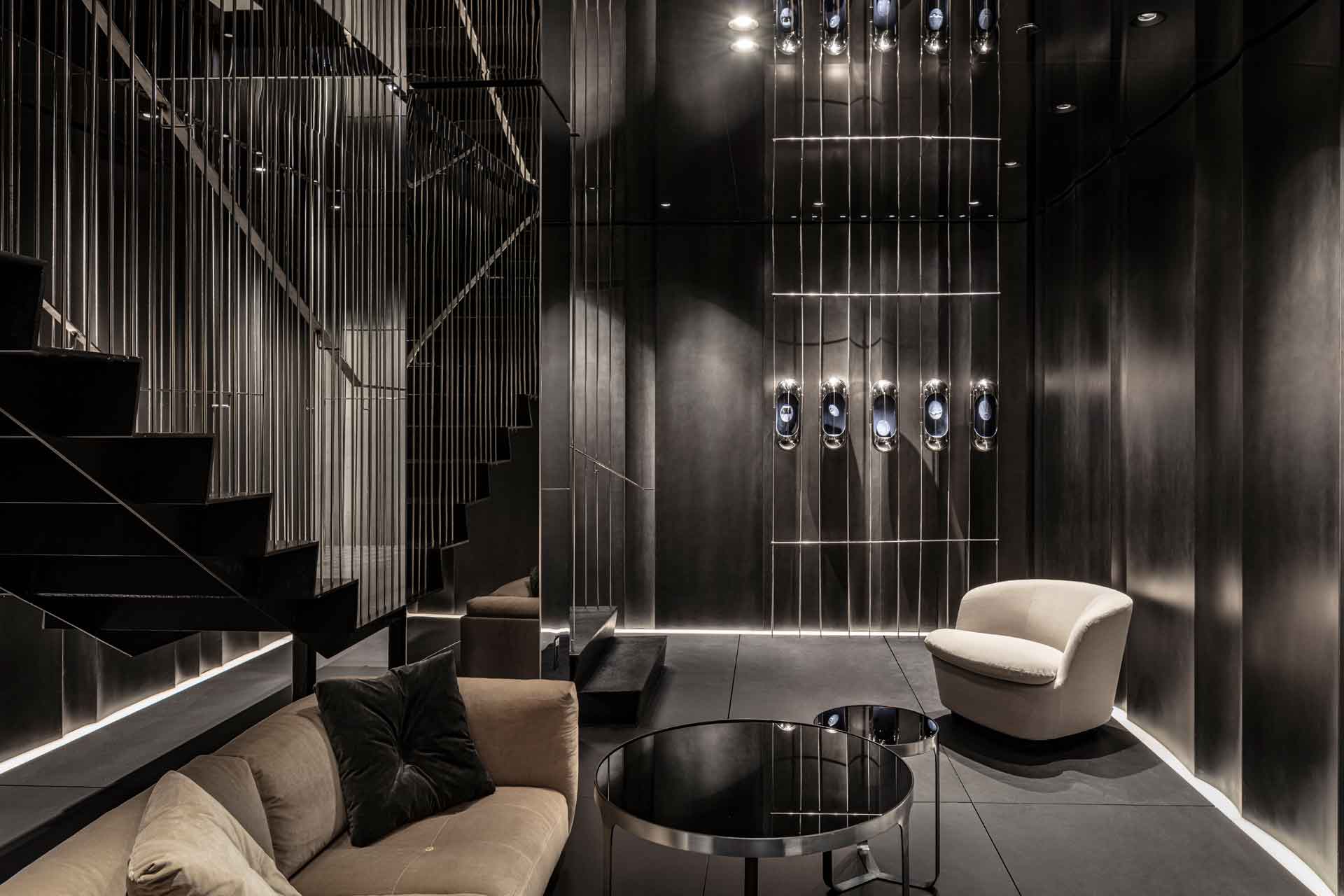 What's next for Baranowitz +Kronenberg?
AB: Woody Allen said, if you want to make God laugh, tell him your plans… W Ibiza will hopefully open this summer. Nostradamus claimed that Ibiza would be the world's last refuge, which given the state of the world, this couldn't resonate any better today. The W Prague will open in 2021. Sir Victor Barcelona opened last June and marks our studio's first step in this amazing Catalonian city where we are currently busy developing its suites.
In Tel Aviv we're collaborating with Isrotel, Israel's leading hospitality group, on two intriguing projects: a mixed-use urban resort and a terminal-inspired hotel. In Milan, we are working with our long-time collaborators The Entourage Group and Sircle Collection on a new Duchess and Izakaya restaurant due to open at the upcoming Milan Edition. We truly hope God is not laughing out loud.
---
CREDITS:Words: Jenna Campbell