In the wake of the Coronavirus pandemic, a restaurant's front-of-house is asked to do more than simply provide a premium dine-in experience. It's now also tasked with accommodating spaces for walk-up windows, takeaway customers for food and drinks and third-party delivery drivers.
At global architecture, design, and strategy firm CallisonRTKL (CRTKL), Associate Vice President Yuwen Peng recently converged with other restaurateurs to discuss the fate of front-of-house concepts, especially as they become more prevalent. The one thing they agreed upon was the increasing role of technology in the F&B industry.
In response to Covid-19, operators turned to technology to help them navigate the new normal – via digital menus, contactless payments and virtual experiences. Now, the hospitality industry is turning to technology to help combat staff shortages. By automating front-of-house operations such as the check-in process, waitlists, reservations and table management, the savings on costs can also help improve employee retention.
Supper recently spoke with Associate Vice President Yuwen Peng and Clay Markham, Principal; Sector Leader, Hospitality to discuss the evolution of front-of-house concepts, how technology is facilitating the customer journey and how CRTKL is using technology and design to deliver future-forward venues.
---
How have front-of-house concepts evolved during the pandemic?
Pre-pandemic, front-of-house operations focused on accommodating as many guests as possible within a space. Today, there is a new focus on personal space and safety. With this newfound focus on safety, front-of-house design reflects our comfort and desire to be healthy. We are seeing higher ceilings, increased ventilation, and the activation of outdoor spaces regardless of the climate. Rather than focusing on creating a space that can fit as many guests as possible, restaurants are focusing on making everyone feel comfortable and safe in the space.
What are some of the technological innovations coming to the fore in this area?
Today, the modern front-of-house experience starts online. Websites, social media pages and QR codes are just a few examples of technologies that restaurants are utilising to extend their brand beyond their physical locations. Many thought QR codes were dying out pre-pandemic, but we are now relying on them for a touchless ordering experience. Technology has proven not only to be a transactional tool, for example purchasing a drink or ordering food, but also a communication tool – feedback portals, chatting with staff and radical collaborations between retail and food brands.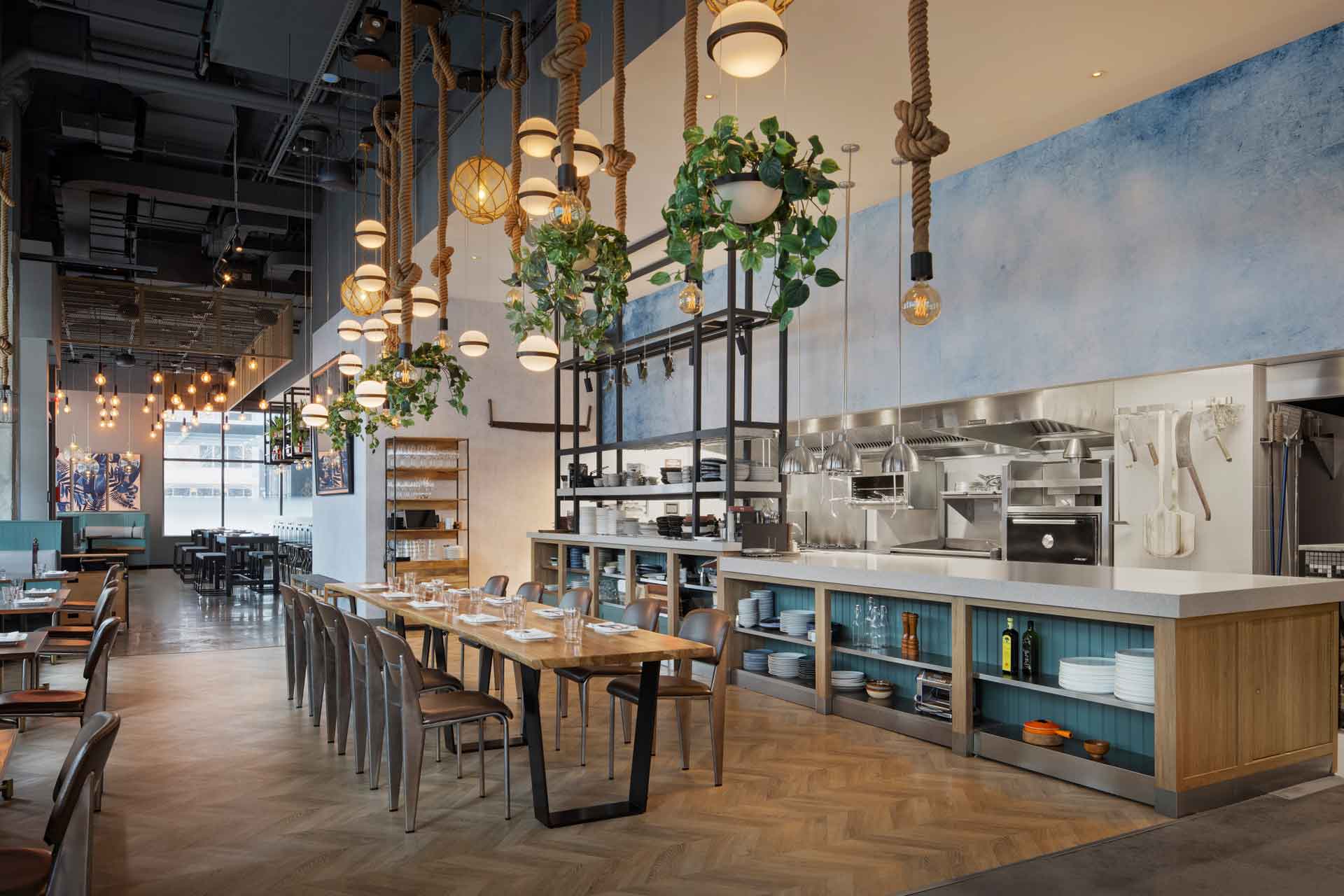 How is technology helping the industry to weather staff shortages?
Seamlessly integrating the latest technology into the food and beverage industry will ensure many hospitality benefits. Technology is both customer-facing and internal-facing, as it can help with customer needs as well as staff shortages. With technology, it is possible for customers to have a full restaurant experience without even having to speak to a waiter or waitress. Additionally, technology can provide a seamless turnkey experience for staff members, as it can provide data on popular items, previously ordered dishes and customer analytics.
How is technology changing the customer journey?
Technology is engaging customers and connecting them to the restaurant experience in a way that was never explored pre-pandemic. Online reservation apps and ordering services allow customers to ensure their table is ready before arrival and customise their order online. Additionally, with certain technologies, frequent customers can register online and have their past orders and reservations remembered by the system.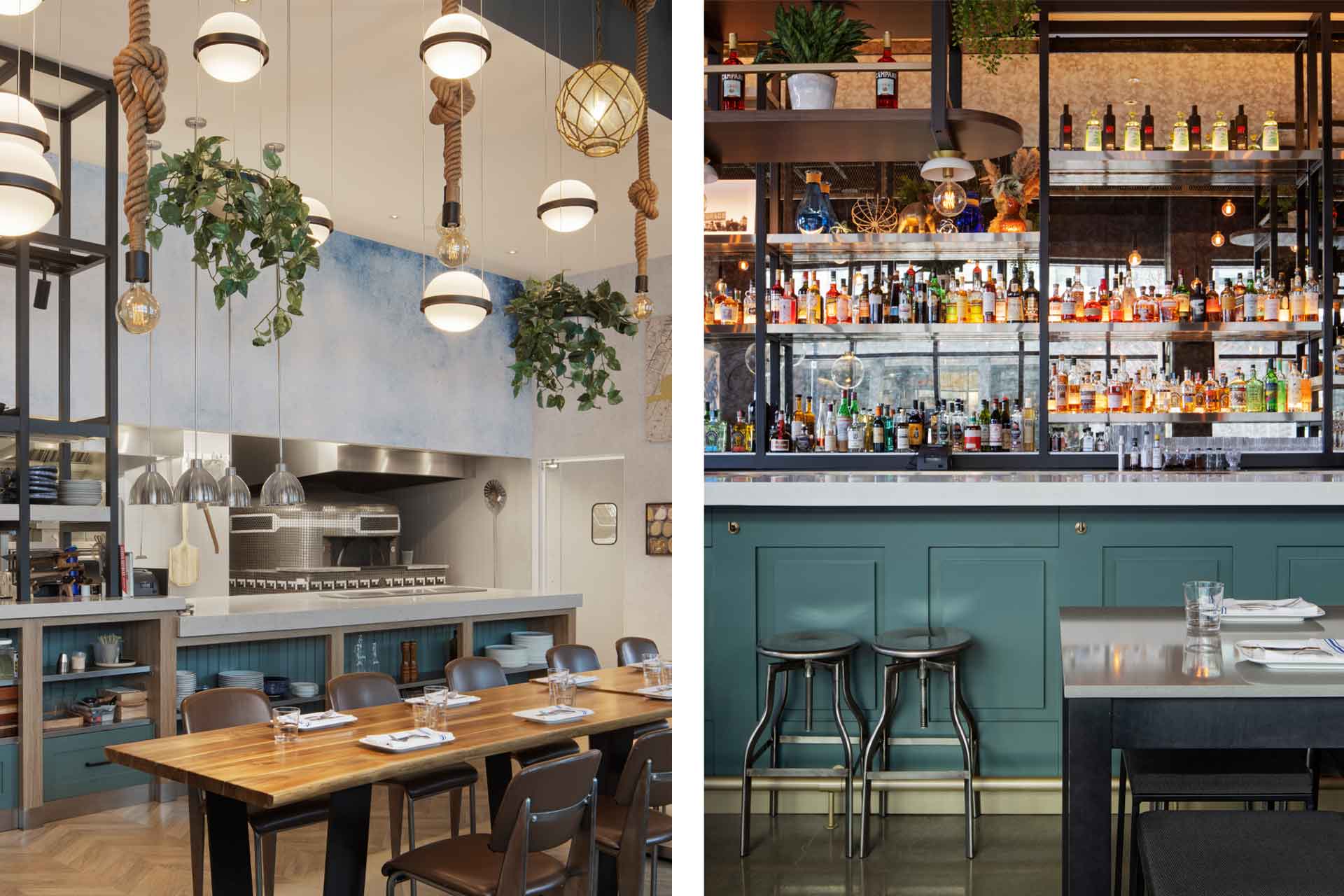 How is CallisonRTKL using technology and design to envisage future restaurant concepts?
As we design future restaurant concepts, Digital Operational Exercises allow us to run a programme that integrates staff and guests into a potential design to see how they move within a space. This allows us to make spaces more efficient and eliminate areas of the restaurant that are not serving us from a revenue standpoint.
For existing projects, we are looking to reconfigure the guest journey. To do this, we have set up cameras, hired spotters and observed how guests and staff behave and interact with one another. By monitoring these experiences, we can adapt existing projects to be more efficient, for example, building more intimate relationships with customers by ringing up their frequently ordered dishes at the start of a conversation.
Finally, the blur between online and offline will continue to be a theme as we implement technology into future restaurant concepts. From large screens that play concerts instead of an in-person band, to custom games that users can play on their devices, to connecting staff and customers via an online platform, technology is the constant innovative tool that increases real human experience – restaurant design is all about.
---
CREDITS
Words: Jenna Campbell
Photography: Courtesy of
CallisonRTKL