Interview: Matteo Carretta on his vision for 1 Hotel Mayfair's beverage offering
After playing an instrumental role in the development of The Claridge's Cocktail Book and the opening of The Painter's Room as Director of Beverages at Claridge's, Matteo Carretta has joined 1 Hotel Mayfair as Director of Bars.
In this new role Caretta has spent the past six months developing the hotel's bar brand identity, beverage programmes throughout the bar areas and hotel, full team as well as the bar setup. Supper sat down with Carretta to talk about his career, his vision for 1 Hotel Mayfair and sustainable bar practices.
---
When did you first fall in love with the hospitality industry?
I started working in this industry because I always wanted to be a chef, but I also love being in contact with people, and from day one it started to grow on me. I've always been intrigued on how such a simple job like hospitality can influence so many other people's daily life and create amazing connections and experiences.
When you were brought onboard at 1 Hotel Mayfair, what did you want to bring to the venue?
I was determined to set up a different luxury hotel experience for Mayfair guests. London is an incredible city for bars and restaurants, but over and over again, there are new venues, especially in the luxury sector, that lack personality and they tend to blend in. The focus of this project is to create something that will appeal and last for a long time, building interest and loyal fans in this amazing city.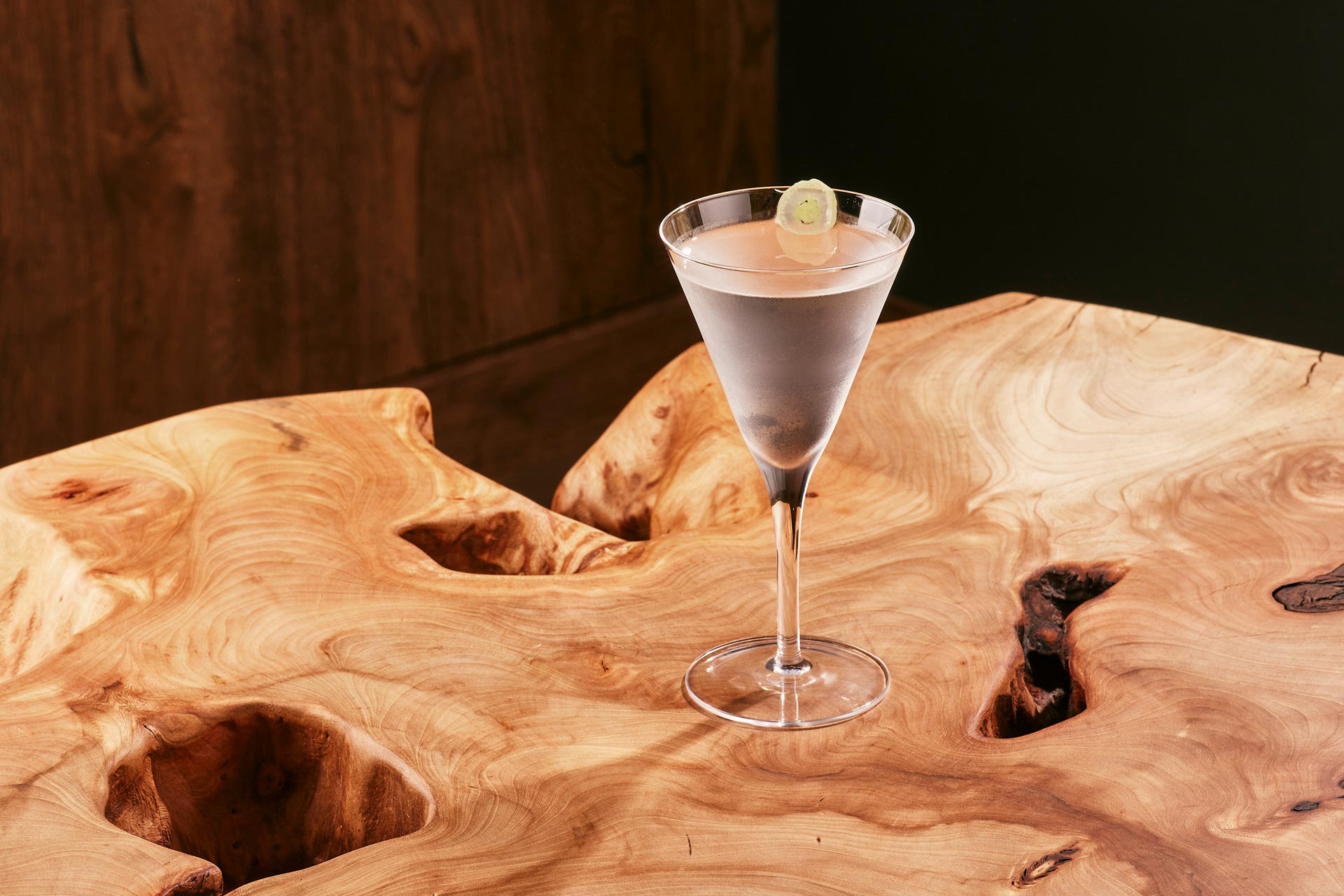 What is your vision for the beverage offering at 1 Hotel Mayfair?
We aspire to be the perfect balance between a luxury hotel bar and a loved neighbourhood spot. With that in mind, the beverage offering is not only focused on cocktails. We also put a lot of love into our Low ABV selection as well as the wine menu and hot drinks from the coffee and milk we use, to the snacks we serve we aim to deliver consistently what is world class quality. Obviously, cocktails is where we shine the most, we invested months in developing the core value of the cocktail programme and our signature cocktails, but even if very elaborate and unique, they are always listed and presented with simplicity.
I am a strong believer that a menu is not a parade of our bar knowledge, and our guests need to easily understand the ingredients and not waste too much of their experience in translating our fancy preparations. We want you to always feel at ease and enjoy the bars. We also love Classics, and we proudly prepared a cocktail Bible with our interpretation of the most famous recipes.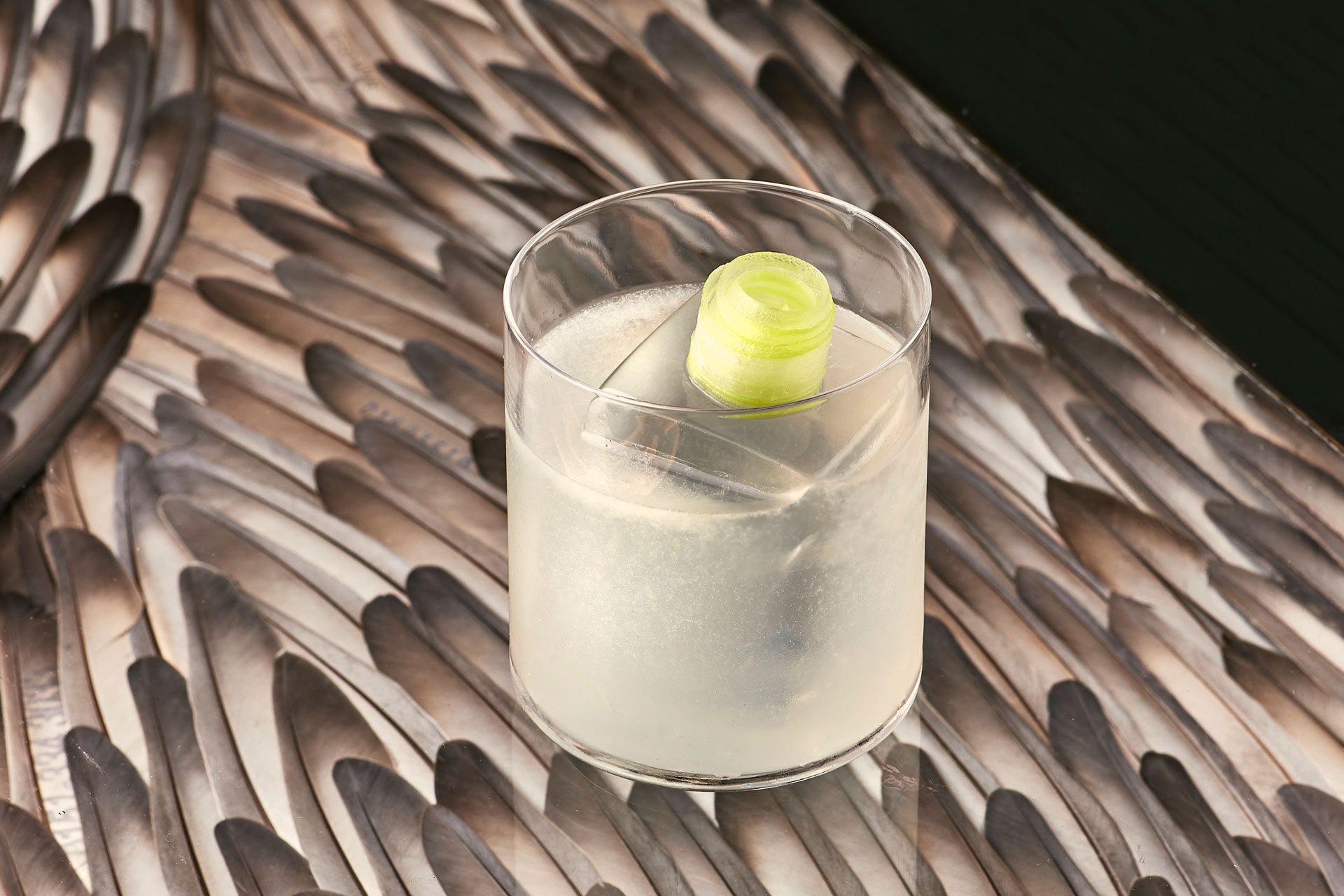 Do you have a favourite drink on the menu?
For once it is hard to choose, we have a lot of drinks that I am fond of, from our "Purple Carrot Garibaldi" to our "Perfect cherry Manhattan". If I had to choose one though, it would be the "Double Brew", I would describe it as a modern and richer twist on a highball cocktail. We use different brew styles to infuse our signature 1 Hotel Tea blend. As the tea is a mix of lapsang, bergamot and vanilla we can use different infusions to get the most of any flavour and then blend it all with a generous pour of Michter's Rye whisky, just a combination I could drink all day.
How has 1 Hotel Mayfair's sustainability credentials shaped your bar practices?
Sustainability means a lot to the Brand and obviously it is the core value of our Beverage Programme, all our preparations are based on the daily wastage of the Hotel operations, this includes exhaust coffee grounds, unsold pastries from our coffee shop or flat champagne from our restaurant. With this we also focus a lot on seasonality, with a dedicated selection on the menu across all Bars.
Which new sustainability methods and initiatives are working well for you at 1 Hotel Mayfair?
It's all about always trying to be more conscious and find ways to blend luxury with sustainability, our signature ingredients for the bars require the least amount of plastic, and all the techniques come from old style recipes that require a lot of time but also avoid the need for machines or electricity.
We also run a very successful campaign pre opening. For this our signature Bramble cocktail was served across the 1 Hotels globally, with a part of the revenue devoted to the tree council of London to make the city greener.
As well as this, we collaborate with a British glassware company that is local and very attentive when it comes to the environment. We chose a line of stem cocktail glasses that are shorter and more vintage inspired, this means that there is about 25% less material in any glass we use that is made for us.
Which hospitality figures have inspired you?
I have been very lucky in my career and met and worked with amazing mentors. If I need to name someone famous that is more of an idol, I would say Denny Meyer.
What is the most important lesson you've learned during your career?
As professionals we have a lot of passion for the role and pride for the craft, but really what makes the difference in our job are the people. You cannot buy Hospitality, so always invest in people and don't take yourself too seriously.