Interview: Larisa Vesterbacka on bringing electrifying flavours to Belmond's La Résidence Phou Vao
At Belmond's luxury Laotian property La Résidence Phou Vao, Executive Chef Larisa Vesterbacka pays tribute to to the region's traditional cooking techniques via the hotel's new flagship restaurant Tam Nan.
Her 'Heart to Table' concept is rooted in genuine Laotian hospitality, and her lifelong passion for Asian spices, flavours and textures, are exemplified throughout Tam Nan's menu.
She sat down with Supper to talk about her love of Asian cuisine, traditional cooking methods and a good Ukrainian Borsch soup.
---
When did you first fall in love with cooking?
I grew up around a love for cooking: my grandparents had a large garden with plenty of fruits and vegetables that we used to marinate, dry and boil using seasonings to make pickles and jams for the winter period. I liked helping my grandmother, who was an excellent cook and taught me how to work. I enjoyed fiddling with dough even though my hands were very small at the time. I think my passion for cooking must have started when I was only five or six years old.
How would you describe your culinary style?
My philosophy is 'Harmony of Taste'. Sweet, sour, salty, bitter and spicy are the five taste elements that work hand in hand to create multi-dimensional flavours. One of my favourite Laotian dishes is Orlam, a spicy and sour soup with local herbs. To create my version of this, I use a variety of techniques that help achieve a multitude of flavours in harmony, bringing up the aroma, smokiness, umami and sourness, creating balanced flavours for the taste buds.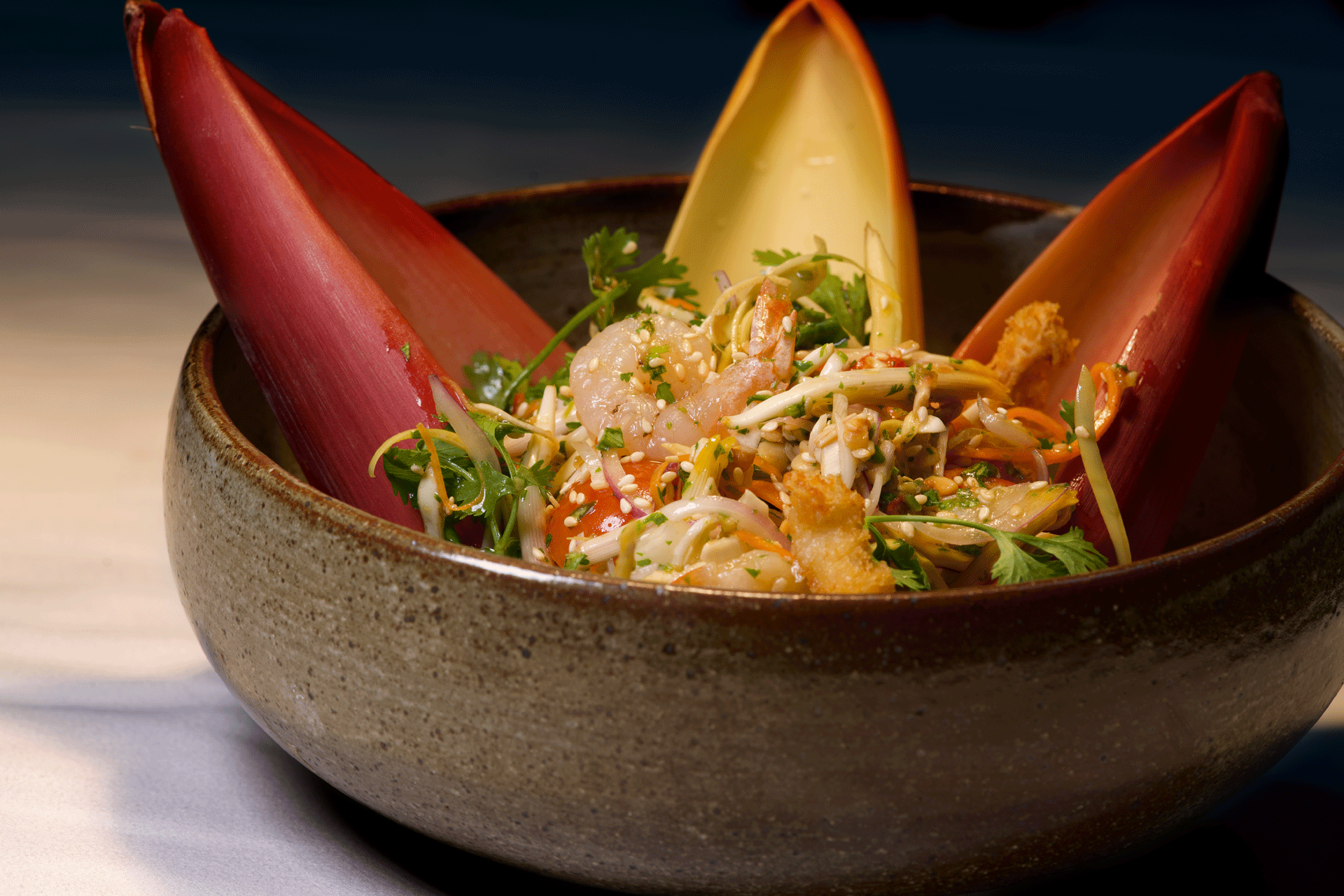 Congratulations on the launch of Tam Nan. What is your culinary vision for the venue?
Tam Nan means 'legendary' in Lao, and the restaurant pays tribute to the region's traditional slow cooking techniques that honour heritage and authenticity, showcase its rich flavours, and bring to life a 'Heart to Table' concept rooted in genuine hospitality. We strive to preserve culinary traditions through a modern vision and when preparing our menus, we look for creative ways to extract flavour, such as cooking bamboo, banana leaves and fresh coconut over a charcoal grill or stewing soup in a clay pot. We also use sous-vide techniques and we are pursuing zero-waste technology.
Do you have a favourite dish on the menu at Tam Nan?
'From Beijing to Luang Prabang' is a roasted duck marinated with a combination of Laotian spices on day one before being washed in rice vinegar, bael fruit tea and jungle honey on day two. It is then sun dried for two-three days and slowly cooked. To add a smoky flavour to the dish for a richer taste, we prepare and serve the duck on a hot stone slate board. I always present the dish with our signature 'rainbow sauces', which is seven kinds of sauces ranging from savoury to sweet, to complement the duck with seven different flavour profiles.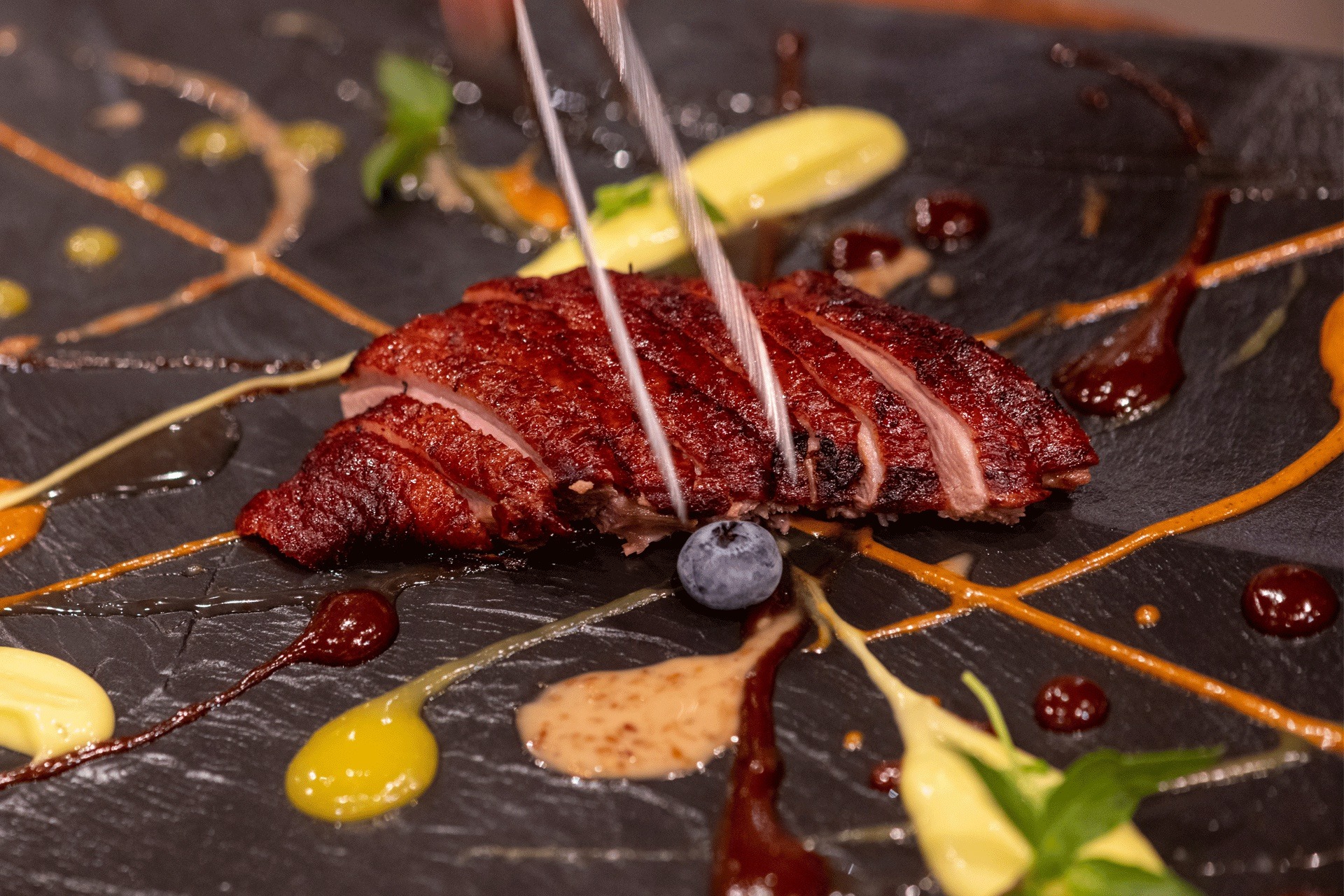 What are the biggest challenges in your role, and how are you tackling them?
I love visiting the morning market every day in Luang Prabang to discover new ingredients and interact with local people. However, there are very few people in Laos who speak English, so I decided to start learning Lao, which is very interesting and exciting for me!
Which chefs have inspired you?
Björn Frantzen, who showcases a perfect combination of Nordic and Asian.
What is your approach to sustainability in your cooking?
I try to look at it in a modern way through the prism of tradition. I was inspired to create dishes from traditional methods, such as cooking in bamboo and banana leaves, sun drying meat, fish, vegetables and fruits. When it comes to sustainability, our restaurant has a strong plant-based menu, using the freshest ingredients including syrups, extracts and bitters made with our garden fruits. We also try to do our part by sourcing 80% of ingredients from within a 100km radius, and using 95% Laotian ingredients in our offering. This reduces our carbon footprint and supports local farmers.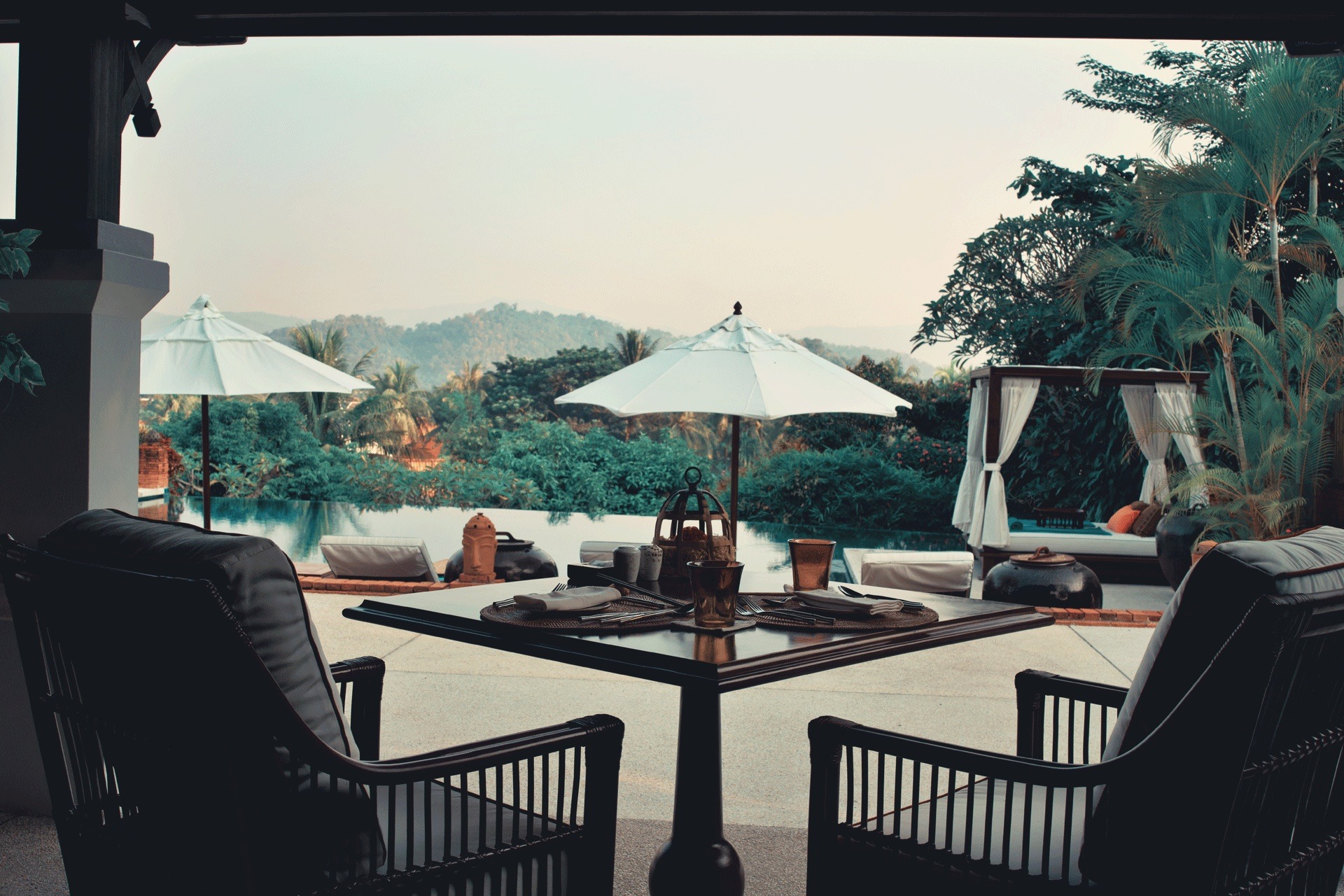 What would you like your next project to be?
My next project will definitely involve Asian cuisine, which I love for its many different kinds of tastes, variety of cooking techniques, herbs, spices and more – the possibilities feel endless! I am still very passionate about exploring new tastes and flavours and I am not stopping any time soon.
What is your favourite dish, and who cooks it?
My favourite dishes are Ukrainian Borsch soup and Chinese noodles. I really like Sichuan cuisine. I love everything that my mother and my sister cook. These are the happiest moments of my life, getting together at the same table; it's a pity that this happens so infrequently.