Interview: Michael Kwan on The Dorchester's new pâtisserie plans
This year, London landmark hotel The Dorchester appointed Michael Kwan as its new Executive Pastry Chef. The Hong Kong native – who joins the hotel from the prestigious Hotel Café Royal and who has previously held head pastry chef positions at Ladurée and Duddells – now leads a team of 25 chefs and bakers at The Dorchester, overseeing the hotel's signature afternoon tea at The Promenade, as well as pastries and desserts for weddings, parties and events throughout the property.
Kwan sat down with Supper to talk about The Dorchester's new upcoming cake shop, as well as his childhood cooking inspiration and his favourite spot in London for Chinese roast duck.
_____________________________________________________________________________________________________________
When did you first fall in love with pâtisserie, and why?
I started learning about the hospitality world at the age of 18 and began on the management side at a hospitality school in Hong Kong, but then moved to pastry for an internship at the Shangri-La hotel. The Executive Pastry Chef there opened a new cake shop and asked me to assist him in the preparation – I learned the precise craftsmanship that goes into making beautiful creations and fell in love.
How would you describe your baking style?
My career has mostly been in French pâtisserie, which is very in keeping with my style today: seasonal but straightforward with a creative flare.
Congratulations on your new role at The Dorchester. How would you describe your vision for the hotel's pastry department?
What is exciting for me is the future plans for our brand-new cake and flower shop, which will have its own entrance right next to the famous façade of The Dorchester. I am teaming up with our designer florist Philip Hammond to create something really unique that we hope our guests have not experienced before. Very much something to look forward to!
Joining The Dorchester was such a huge honour for me and what most excited me about the role was the challenge of servicing different outlets in the hotel. For example, the pastries for banqueting must be very efficient and productive but still tasty and beautiful; our afternoon tea offering is world-renowned and much more classical in style. However, we must constantly evolve and seasonally create new menus for our guests.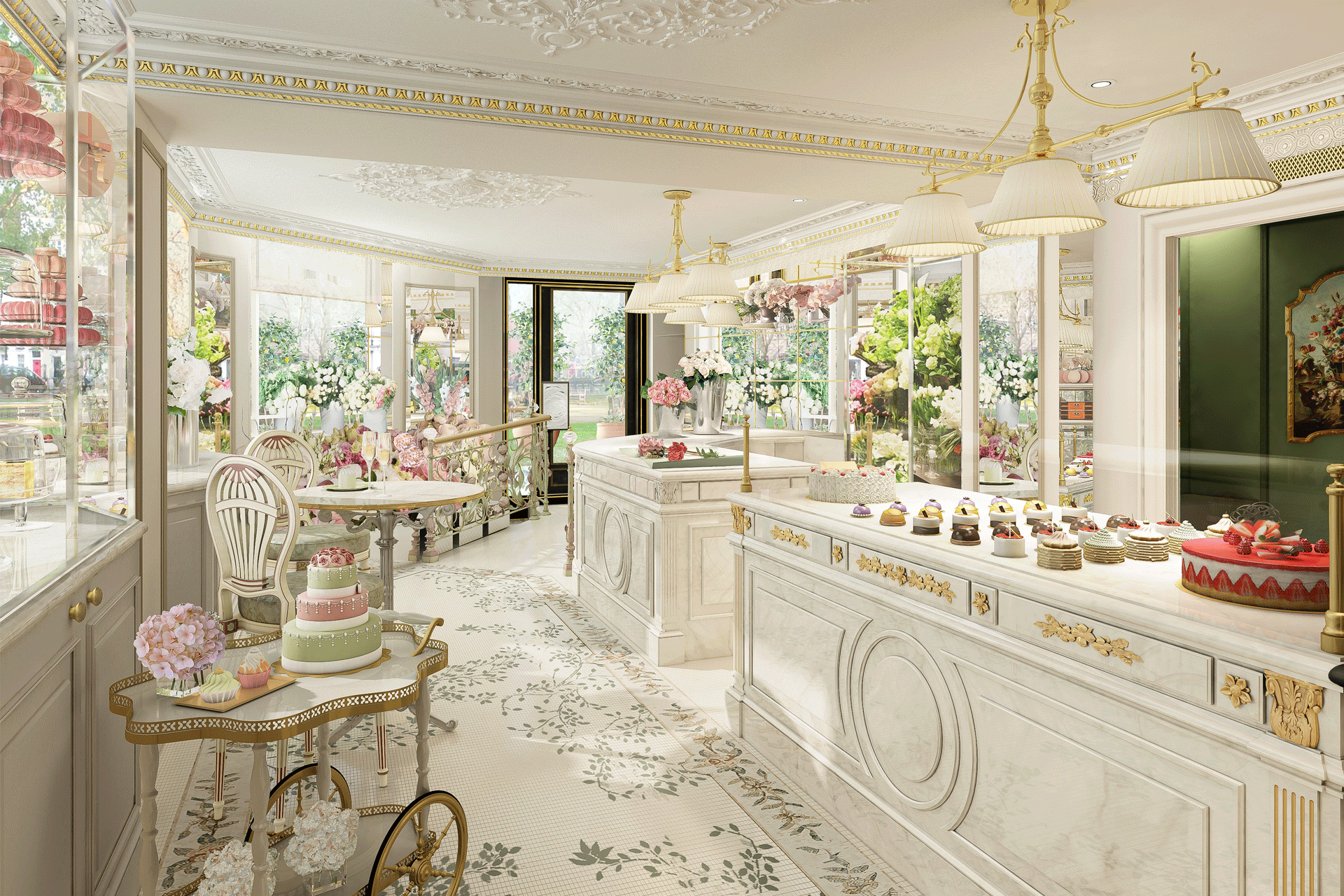 Do you have a favourite pastry dish on the menu?
My favourite pastry is mille-feuille because it's straightforward but requires good technique. In terms of ingredients, it only uses water, milk, butter, flour, sugar and eggs – but with these six ingredients, you can create something unique.
What is the most essential element for a perfect pâtisserie experience?
The perfect pâtisserie for me is finding the right balance between the flavour profile and the visual presentation. You cannot have one without the other, and at The Dorchester, we always strive for perfection.
Which chefs have inspired you?
My uncles in Hong Kong were chefs when I was growing up. One of them took me under his wing at a very young age so I could train in the kitchen; he also took me to many different restaurants so I could try other foods and cuisines and experience different levels of hospitality. I would say they were some of the first chefs to inspire me.
For me, Heston Blumental is a very inspiring chef. I worked at The Fat Duck, which was a great experience; Heston's vision is about the story behind a dish, which is very inspiring and memorable.
What is your approach to sustainability in your cooking?
Ensuring there is as little waste as possible when cooking is the first measure I take. My grandmother is very traditional in her style of cooking, so every dinner was a variety of different soups. She didn't like waste, so she would utilise the whole ingredient in all of her cooking: I try to do the same with the ingredients I use.
At The Dorchester, we are very accurate with our recipes and ensure the pastries we create are seasonal and locally-sourced. Our Executive Chef at Mario Perera is very passionate about ensuring all our produce is almost 100% locally sourced.
What is your favourite dish, and who cooks it?
Chinese roast duck from the Four Seasons restaurant in Chinatown is my absolute favourite; I go there as much as possible.