Set in the foothills of the Alps, Grand Resort Bad Ragaz in Switzerland has been welcoming guests with its alpine vistas and access to thermal springs for nearly 200 years. One of Europe's leading wellbeing and medical health resorts, the complex consists of two five-star establishments, the Grand Hotel Quellenhof & Spa Suites and the Grand Hotel Hof Ragaz, as well as the Palais Bad Ragaz.
Catering to every taste, the resort's sweep of wellness-focused F&B options encompasses seven restaurants, four bars, a café and a sushi takeaway with cuisine ranging from Swiss fare to Asian specialities all the way to modern interpretations of fine dining. Today, the resort boasts five Michelin stars – restaurants IGNIV and Memories both have two stars, while verve by sven was recently awarded its first star – as well as 76 GaultMillau points.
Both Memories and verve by sven were introduced in 2019 by the resort's Culinary Director Sven Wassmer, as part of £35 million refurbishment, and are centred around health and lifestyle cuisine, with an emphasis on sustainable sourcing and fair trade.
Previously the Head Chef at 7132 Silver Restaurant, within his first two years at Grand Resort Bad Ragaz, the chef has successfully put two newly launched restaurants on the gastronomic map with 'new Swiss alpine cuisine', while his wife, Amanda Wassmer-Bulgin, a British Master of Wine student, sommelier and Wine Director at the resort, brings her knowledge and understanding of wine to complement the fine-dining experiences across the resort.
We recently spoke to the pair about Michelin stars, sustainability and hyper-locality and why culinary innovation and carefully curated wines flights go hand in hand.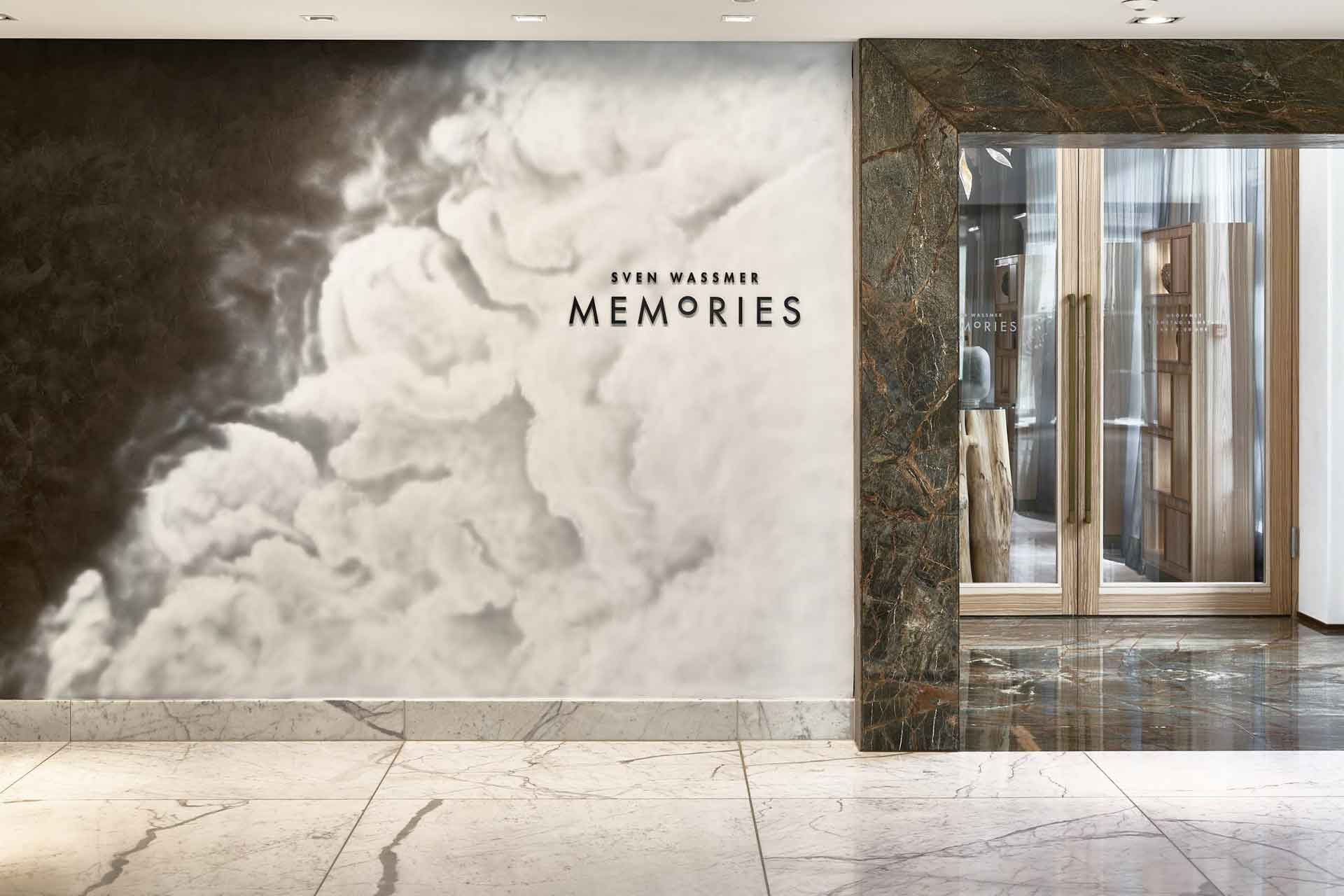 Congratulations on your latest Michelin star, what does it mean to receive this award?
Sven: An absolutely surprise, but we are totally over the moon. Verve by sven is a project that we all believe in and to think that Michelin also thinks we offer such high-quality food is an added bonus. A great motivation for the whole team during this crazy time for our beloved hospitality industry. We need good news!
What do you think sets the hotel's culinary programme apart?
Sven: I suppose the varied choice – like great wine, there is something for everyone. I also think our authenticity makes us extra special. Yes, we offer a varied selection of Michelin-starred dinning, but each and every restaurant has a true identity and is transparent. It means that no matter where you dine, you experience something new.
Launched alongside Memories in 2019, Verve by sven is focused on health and lifestyle cuisine, as well as sustainable sourcing and fair-trade practices, how does this ethos translate into the dishes?
Sven: My whole cooking style is about sustainability; the sustainability of cultures, craftwork and resources, and showing respect to the artists farming the land. This ethos shines through in that we work with the seasons and source with responsibility and care. We know the background behind every ingredient we serve and use.
How do you make the most of the local and seasonal produce on offer?
Sven: Artisan products are the tastiest and we're lucky enough to be surrounded by great producers. We are dogmatic when it comes to seasonality in verve by sven and Memories. Ten years ago this would've been unthinkable in a five-star resort, as a common train of thought was that everything should be available all the time, but by celebrating the seasons we have the best quality possible, without compromise and this to me is the new luxury.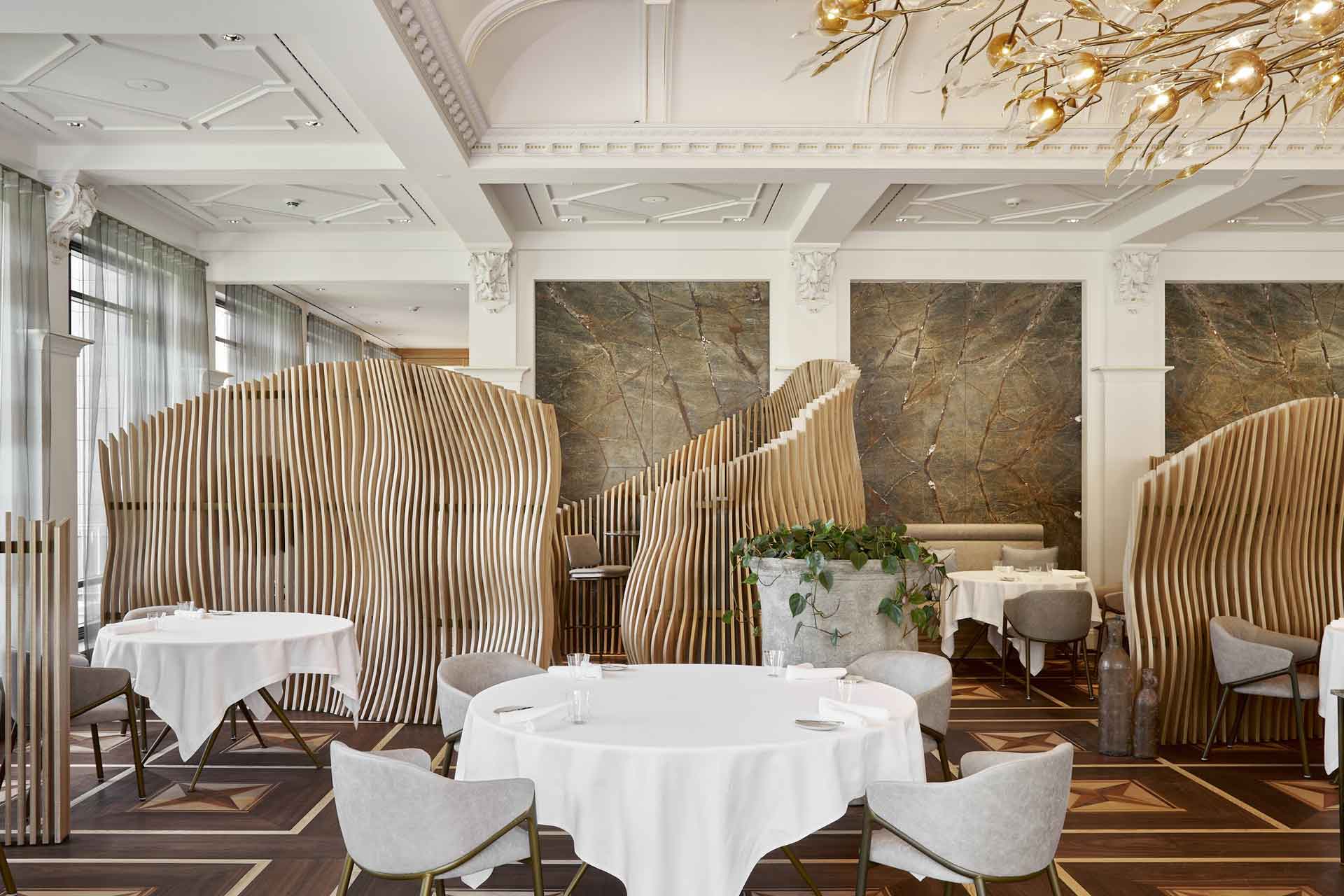 Has sustainability and hyper-locality always been important to you? 
Sven: I am lucky enough to have worked for some great chefs in some great parts of the world. In England I learnt about the seasonality of fish – I wasn't even aware of this at the time and this made me question a lot. As soon as I returned to Switzerland I knew that it was down to my generation to support our food culture, which meant supporting locals and making farming attractive for the next generation. Since becoming a father this has become my main priority, both in the workplace and at home. Sustainability is so much more than organic farming – its huge.
How does the hotel's wine programme complement this approach?
Amanda: Generally, we work with artist and caretakers of the land – winemakers that respect the soil and the workers and cultures around them. In verve by sven, we have curated a list with a huge focus on low intervention, whilst still offering something for everyone. Pretty much all great wines are made on great soil so sustainable practices go hand in hand. I am yet to come across an outstanding wine that has been made any other way.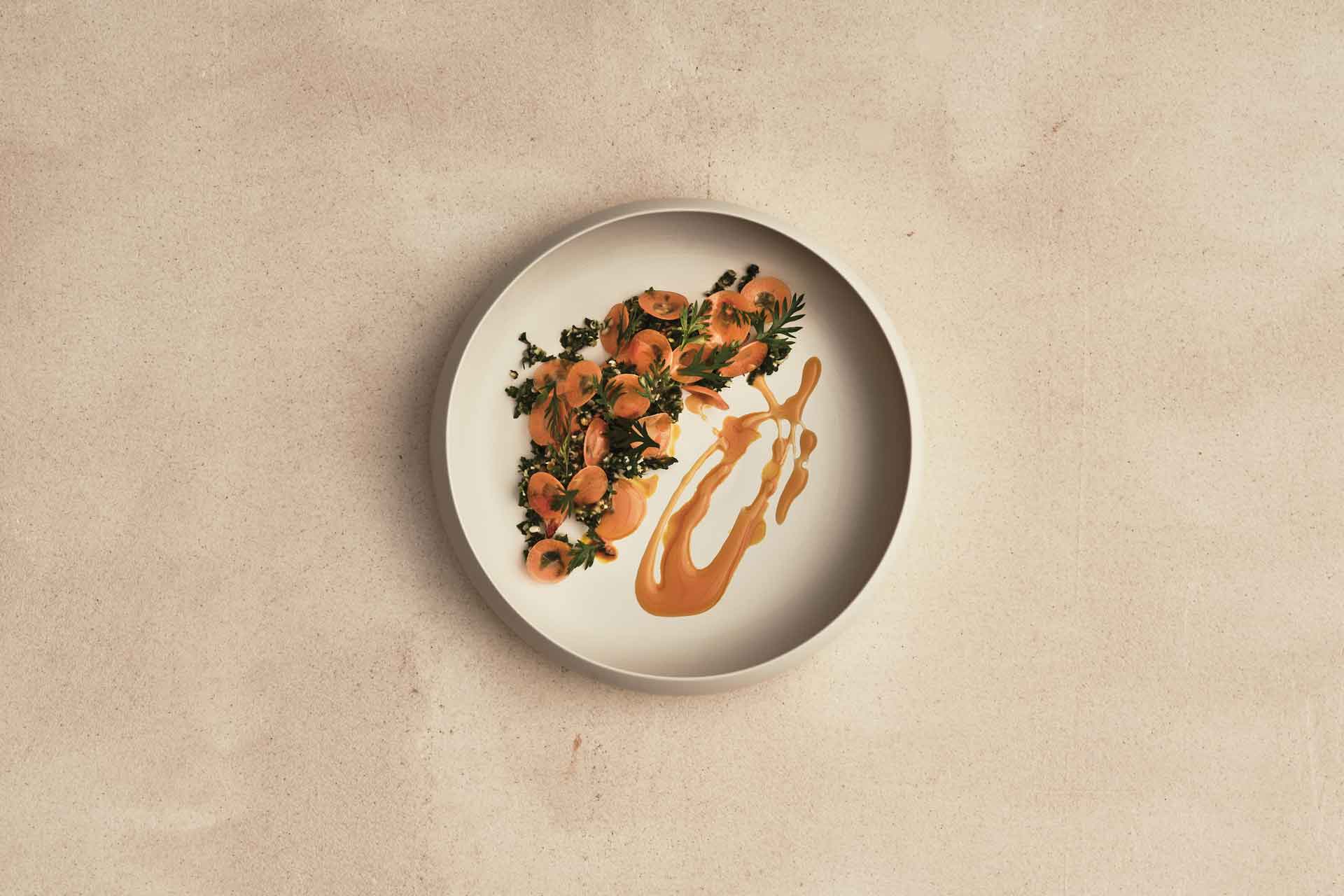 How do you tailor the drinks programme to each dining concept?
Amanda: Memories has the wine bible – 800 positions of beautiful wines. From the classic regions of the world as well as tomorrow's classic regions. Verve by sven has a smaller choice of around 200 (taken from the memories list) and the menus main focus after sustainability is its user-friendly approach. Each wine listed is in its prime, so no need to discuss vintage. Everyone from the educated drinker to those just starting their wine journey should be able to find something without feeling out of their depth.
Can you tell us a bit about the no- and low-alcohol options you have been exploring across Memories and verve by sven?
Amanda: We have a fixed non-alcoholic pairing which is just as important as the wine paring. I try and replicate the compounds and textures and structure I am looking for in a wine. Every guests should have a memorable experience irrelevant of their drinking preference. In verve by sven we focus on more easy drinking style beverages (but no less complex), such as shrubs, kombuchas and non-alcoholic cocktails.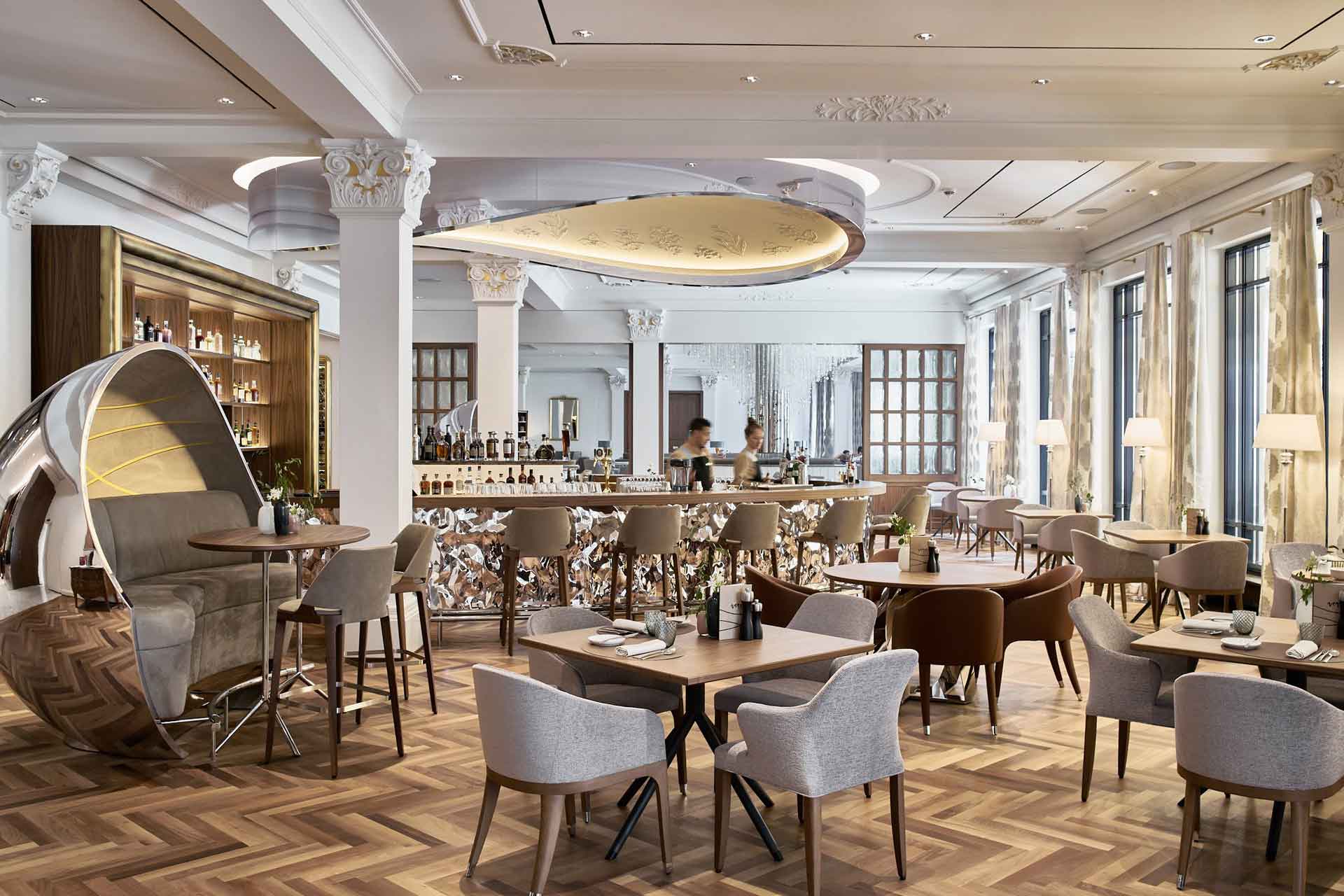 What are some of the techniques do you employ to create non-alcoholic parings?
Amanda: I break down the aroma and flavour molecules of a dish and try to match them with the ingredients, and then approach texture. I ask myself, how do I achieve tannins, or body and structure and normally one drink is made of several layers.
Have you seen a greater demand for low- and no-alcohol drinks and health-focused menus?
Amanda: I have been working with non-alcoholic pairings for many years now, and I must say if you don't offer it people won't ask, but if you offer this option, you no longer have guests just drinking coke or orange juice. At first, lockdown slowed down the amount we were selling as the category is less common in Switzerland, whereas for the international food and drink circuit,  it was common-place. Now however, a year later we are back on track, maybe because our own wellbeing is becoming more important and what we have experienced is an increase in mixed pairings.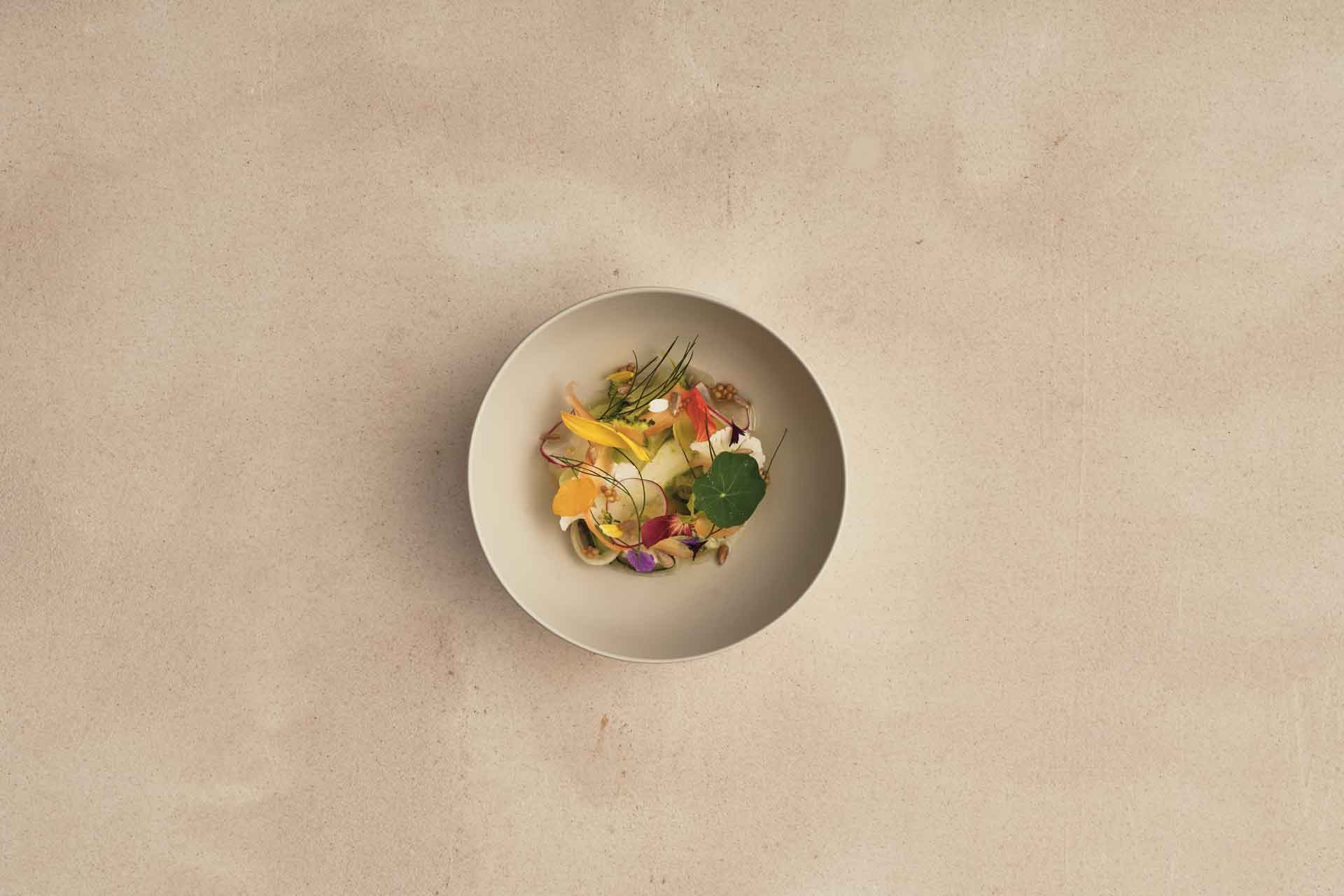 Are there any new menus, dishes or drinks that guests can look forward to when visiting this year?
Sven: It is important to me that our alpine Swiss cuisine continues to develop and become even more distinctive and reduced. It is an ongoing process that I see as an opportunity to draw attention to the biodiversity of the alpine chain. This is what I do with my team, day after day, and always with a lot of passion. But if there is one dish that best reflects me personally and my philosophy of eating, it is probably the lightly smoked mountain char with caramelised cream sauce and fir oil.
Wine wise, we have a great Crozes-Hermitage, Clos des Grives, Domaine Combier from a large walled-plot, which covers almost ten hectares – Les Grives is a genuine Clos, with low-yielding vines which date from 1952. The wine is aged half in new and half in second-fill barrels, and as such is correspondingly denser and more powerful.
I also love our new non-alcoholic pairing we do instead of the Madeira: Cascara (husk of the coffee cherry) and cocoa bean juice, which is fat washed with a single origin Cocoa Butter Hacienda Limon from Ecuador. This butter is not deodorized and therefore has its own character. This drink represents all that we stand for in regard to closing the circle of sustainability and it is utterly delicious. The ultimate sweet finish to a menu.
What would you like guests to take away from the experience of dining at the resort?
Sven: They should feel special. A time-out from the craziness around us. We would hope that they take away inspiration from what is around us and that great ingredients do not need much more than respect!
---
CREDITS
Words: Jenna Campbell
Portrait image: © Thomas Buchwalder
F&B and Interior images: © Claus Brechenmacher & Reiner Baumann