Interview: Vusi Ndlovu on his Mount Nelson residency and the importance of taking your time
Chef Vusi Ndlovu has made a name for himself working in some of the best restaurants in South Africa and Europe, including Belgium's In de Wulf and The Saxon Hotel in Johannesburg. Ndlovu is also one of the founding members of the African Culinary Library, a resource dedicated to preserving and promoting African food culture and cuisine.
Supper sat down with Chef Vusi to hear about his vision for the Edge pop-up, finding the right people to work with and retiring early to open a barbecue prawn shack in Mozambique.
---
When did you first fall in love with cooking?
I fell in love with cooking around the ages of 12 and 15. During that time I didn't find inspiration from watching celebrity chefs on TV, as it was more about my own desire to become a chef. I refer to cooking not so much as a job as it seemed more like fun to me.
How would you describe your culinary style?
I'm a big fan of bold flavours, minimal manipulation to ingredients and presentation that is also minimal. It's also how I like to eat.
Congratulations on the Edge residency at Mount Nelson, a Belmond Hotel. What is your culinary vision for the pop-up?
Thank you. The whole philosophy is to showcase African ingredients from a different perspective. That along with cooking over fire has really been a joy.
Do you have a favourite dish on the Edge Mount Nelson menu?
I'm liking our bread course, which is ujeqe (steamed bread) with beef essence. Although it looks super simple, it can easily go wrong. It takes a lot of work.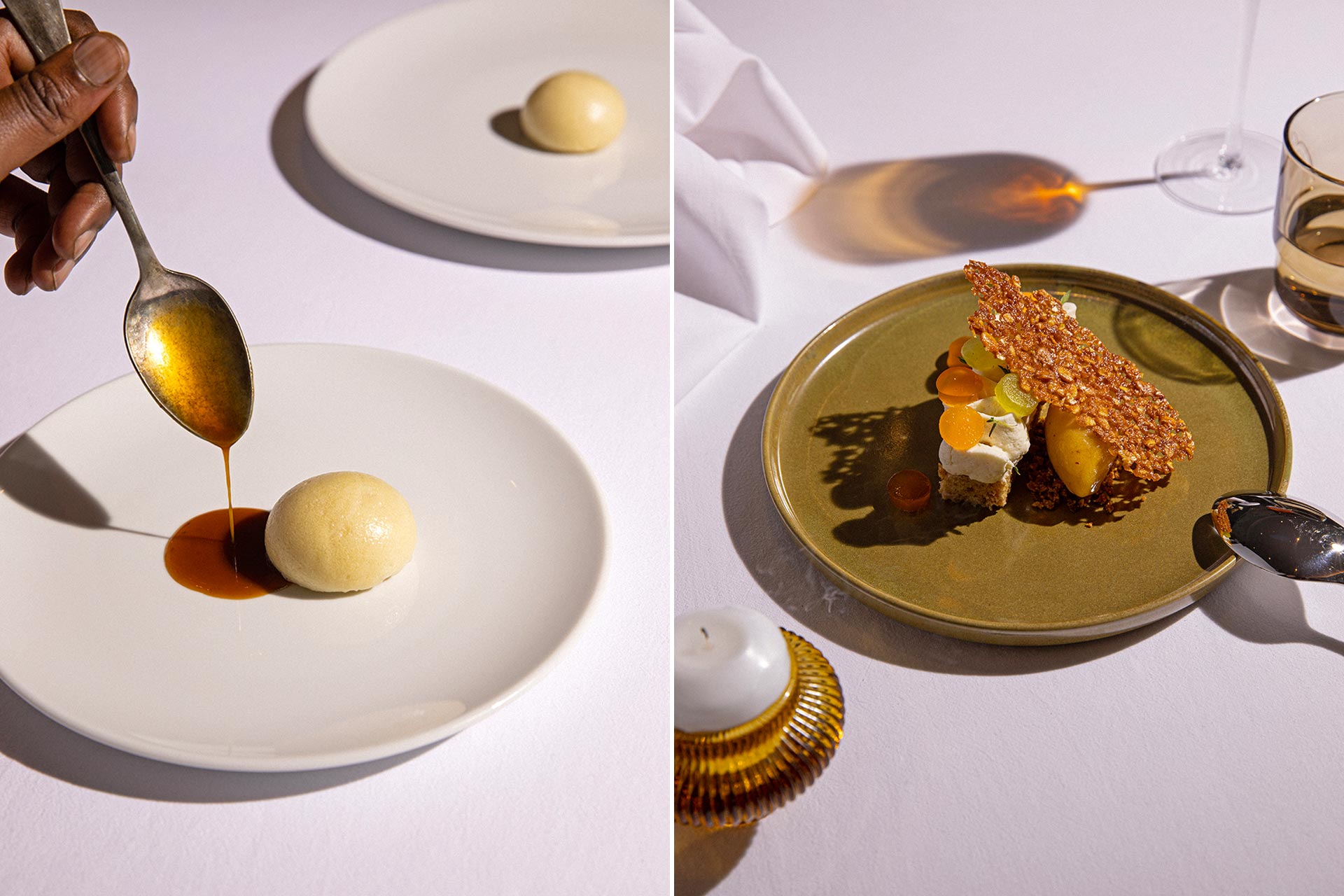 Why did you want to collaborate with Mount Nelson?
When they approached us with the idea we thought it would be rather interesting to bring this type of food to such an institution. Chef Rudi was already doing a lot of work with indigenous ingredients so it wasn't too difficult to build on that foundation already.
What aspects of Edge's offering will you change for the residency?
We will be running a tasting menu for all our guests as it's better for us to tell the story in this manner. The wine list will be constantly evolving in the hopes to share some of the amazing small local wine makers in the Western Cape.
What is the most important lesson you've learned during your career?
Definitely take your time. Often people want to do too much too soon, I've seen that that can cause a lot of unnecessary pressure. Also I'd say "Have fun" – we always want to enjoy what we doing and how we are doing it.
What are the biggest challenges faced by the hospitality sector at the moment, and how are you tackling them?
Personally, I'd say finding the right people. We are finding that people's expectations and needs are very different to that of let's say 10 years ago. Times have changed and we have to move along with that. We have been fortunate enough to have some great people join us, which makes it a whole lot easier.
Which chefs have inspired you?
I'm a big fan of Bertrand Grebaut from Septime in Paris. When I ate there a few years back, I was blown away by the flavour and confidence in each plate.
What is your approach to sustainability in your cooking?
We always try to minimise waste by creating secondary products that we can use elsewhere. When in it comes to sourcing ingredients, we always try to let the suppliers tell us what is possible or not possible. There's no point in me ordering 40kg of fillet if it's not possible. We are looking into buying whole quarters of meat instead of specific cuts just so that we utilise the whole animal properly.
What would you like your next project to be?
I'm always joking that I'm going to retire next week and open up a barbecue prawn shack in Mozambique, but for the moment we're just focusing on refining the Edge experience.
What is your favourite dish, and who cooks it?
I'm a rice and mince kind of guy, always have been. As for who cooks it, no one has made it for me yet.