As hotel bars and restaurants come to terms with the impact of the Coronavirus pandemic, the hospitality industry's big players have been sharpening their social media skills to bring Michelin-star cooking to the masses.
Featuring everything from mouthwatering handmade ravioli to intricate and delicate pastries, we've taken a look at the chefs using their media platforms to share their very best recipes and cooking tips.
---
Simone Zanoni
Simone Zanoni, Executive Chef at Michelin-starred Le George at Four Seasons Hotel George V Paris, has been streaming live into kitchens around the world with his cooking videos and story highlights, challenging viewers to make dishes such as gnocchi and tarte tatin at home. Recently named in the Sustainable Gastronomy category for his commitment to green practices at Le George, his Instagram page is a tantalising showreel of fresh, vibrant and eye-catching dishes.
For tips on how to make his delectable desserts, visit his page here.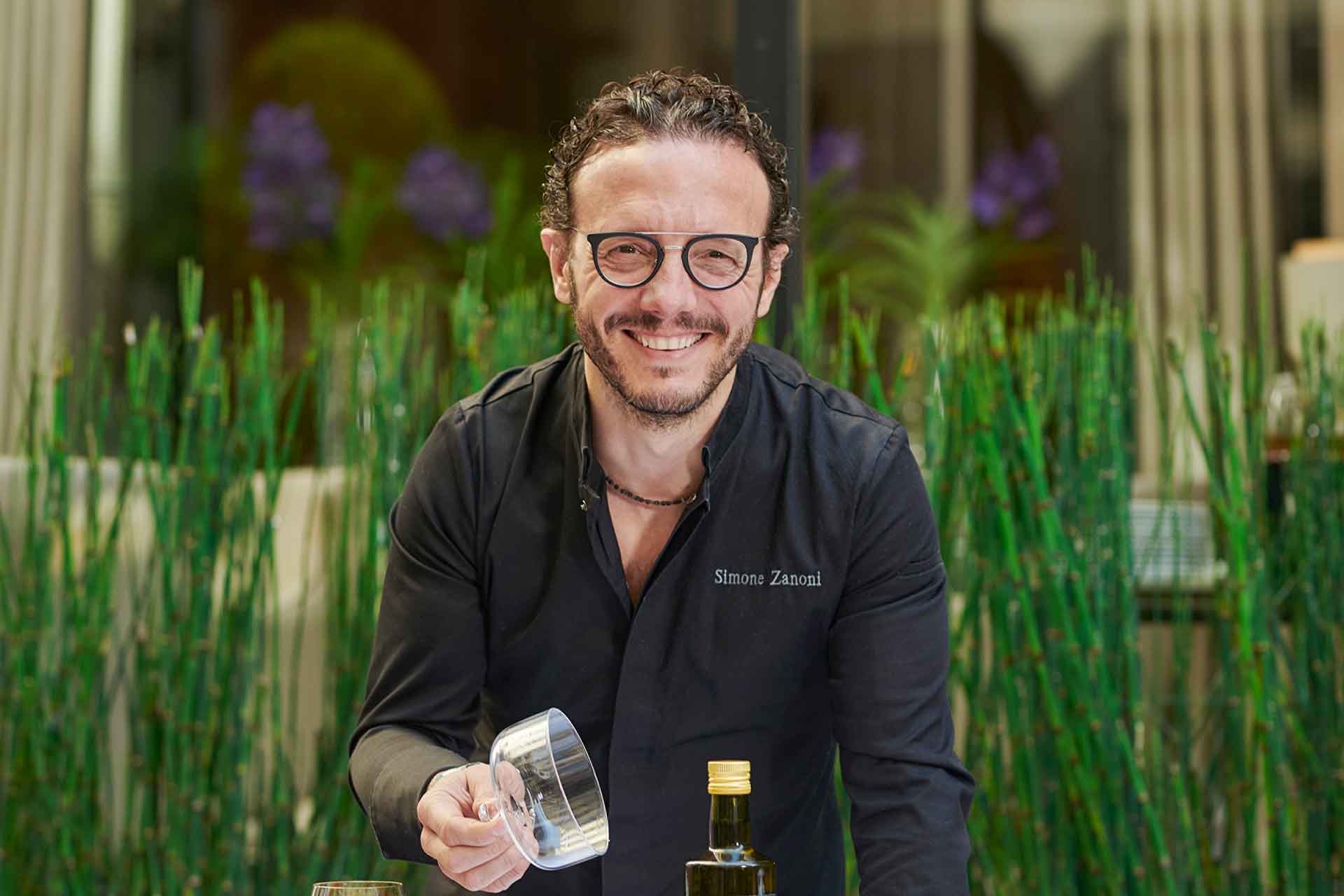 ---
Jason Atherton
Jason Atherton started out his career working alongside renowned chefs including Pierre Koffmann, Marco Pierre White and Nico Ladenis, before joining Gordon Ramsay's company and launching the restaurant concept Maze. His flagship restaurant Pollen Street Social, which opened in 2011 in Mayfair, was awarded a Michelin star within just six months and the chef has since gone on to launch a number of highly successful ventures including Social Eating House, City Social, Berners Tavern and most recently, The Betterment. The award-winning chef and restaurateur has been keeping fans amused with his 'social kitchen isolation videos' filming the entire cooking process, showing viewers how to create dishes from start to finish, as well as cook-along live segments that pay homage to his favourite global cuisines.
With new videos posted daily, from Ibizan-style pork to Filipino night-chicken adobo, there's plenty of recipe inspiration for every level of cook.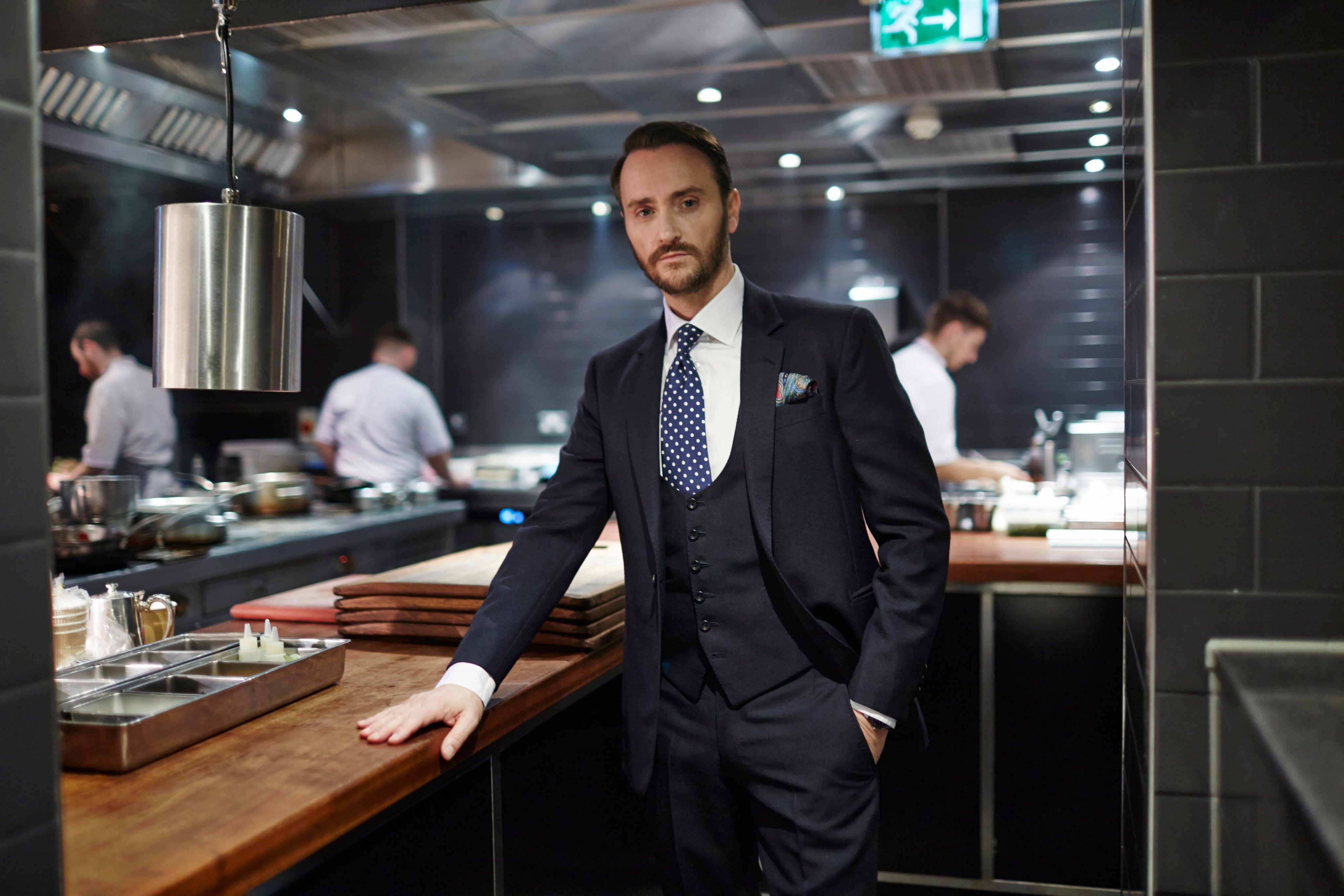 ---
Patrick Powell
Head Chef at Allegra at The Stratford London, Patrick Powell is a force to be reckoned with. The chef's training in French cooking and his culinary expertise honed at Dublin's Michelin-starred L'Ecrivain has stood him in good stead for his latest role creating beautifully innovative dishes with produce sourced directly from Pale Green Dot Farm in Sussex. Transferring his flair for all things culinary into the digital realm, the Irish chef has turned his hand to creating comforting home-cooked specials including buttermilk fried chicken with pork-fat biscuits and collard greens, rounded off by a generous portion of deep dish apple pie.
Aspiring chefs can marvel at Powell's oxtail with garlic shepherd's pie here.
---
Tom Kerridge
British chef Tom Kerridge has enjoyed an impressive career, working with the likes of Stephen Bull and the late Gary Rhodes and has produced a number of TV programmes and cookbooks. The chef and restaurateur, who has launched a plethora of restaurant concepts including The Hand & Flowers and The Coach in Marlow, as well as Kerridge's Bar & Grill at Corinthia London and Bull & Bear within the newly launched Stock Exchange Hotel in Manchester, is using his platforms for spreading goodwill, sharing news about his 'Meals for Marlow' initiative that provides frontline NHS workers with nutritious dinners. The chef is also showing the public how to make some of his favourite lockdown dishes at home, including lentils with black pudding.
To learn more about the chef's Meals from Marlow initiative, you can visit his page here.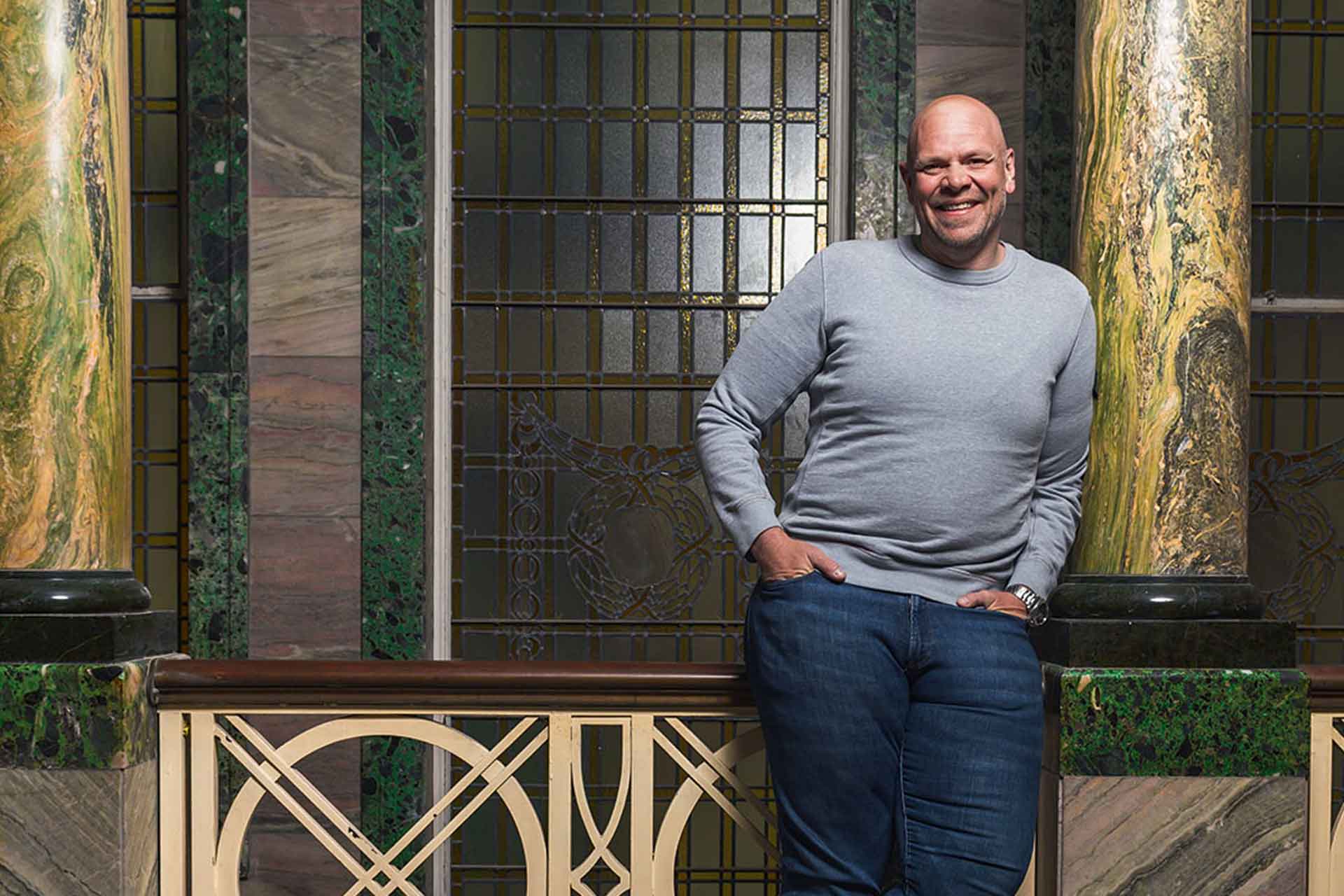 ---
Hélène Darroze
Since launching her eponymous restaurant at The Connaught in London in 2009,  Hélène Darroze's dishes have become a social media favourite. With three restaurants and two Michelin stars to her name, the French chef boasts serious culinary pedigree. From her home in Paris, she has been sharing pictures of her comforting, home-cooked meals complete with comprehensive and easy-to-follow instructions. From simple but delicious pasta ragu and black tiger noodles to the slightly more challenging apple gâteau and duck confit, her posts are a source of inspiration for both experts and novices alike.
Striking the balance between signature bakes and classic French cuisine, take a look at Darroze's page here.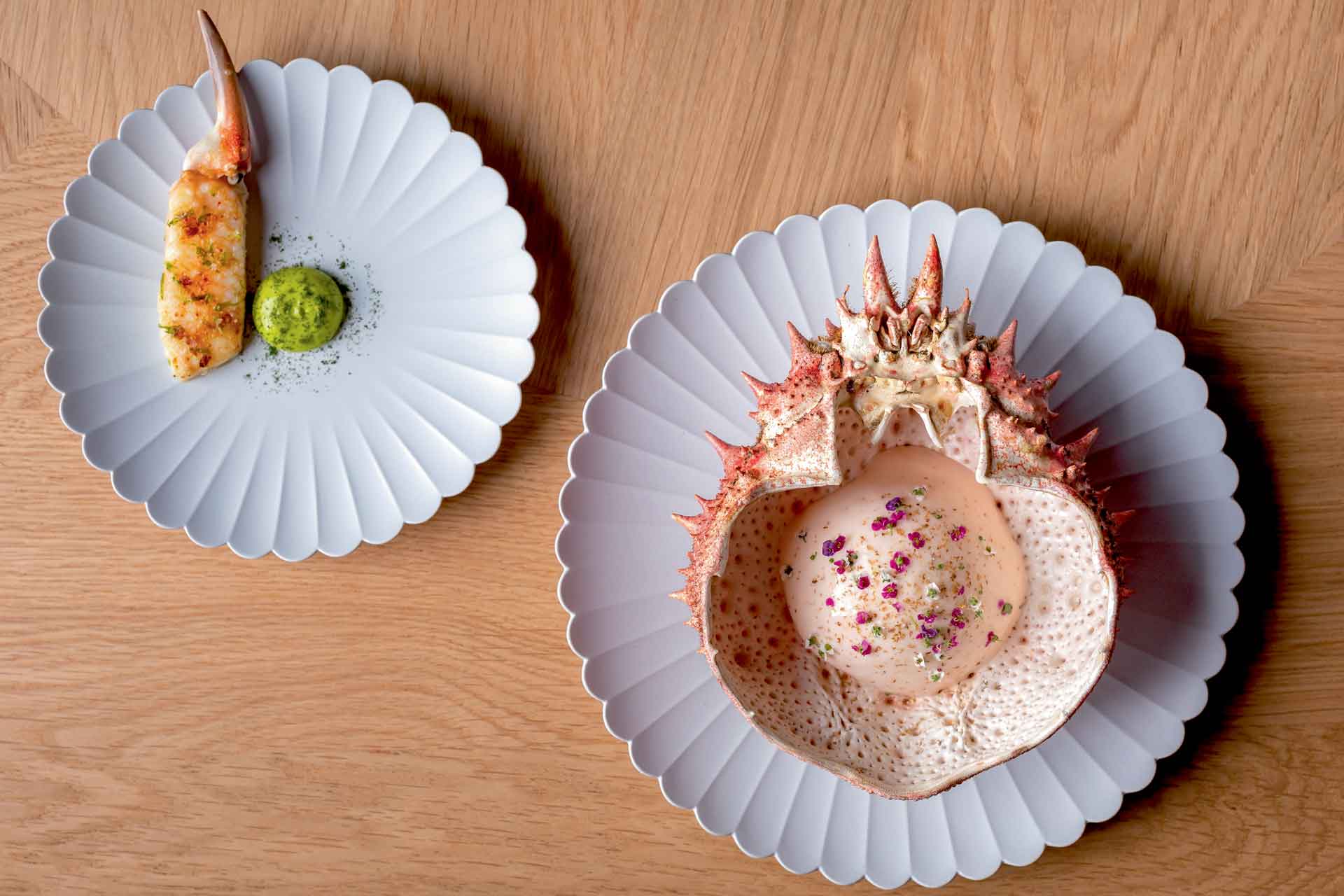 ---
Yoric Tieche
Executive Chef Yoric Tieche at Grand-Hôtel du Cap-Ferrat, has been delighting viewers with his daily 'Chef à la Maison' segment, which features step-by-step recipes for aspiring home cooks. Archived in his Instagram story highlights for viewers to watch again later, he has been sharing a his essential tips from how to made freshly baked bread, to his top tips for perfecting sauces, dips and dressings such as vinaigrette.
You can follow the chefs at home series here.
---
Anne-Sophie Pic
Anne-Sophie Pic is one of only four women ever to be awarded three Michelin stars for her family restaurant Maison Pic. For several generations her family has played a key role in the history of French cuisine and the decorated chef has gone on to successfully launch a number of fine-dining concepts including La Dame Pic at Four Seasons Ten Trinity Square Hotel in London and Raffles Singapore. During lockdown, Pic has been busy creating weekly menus and tutorials for fans to follow at home. Covering the basics of traditional French cooking, dishes range from potatoes dauphine to creme caramel, with instructions and ingredients helpfully displayed in both French and English.
For further inspiration and a glimpse into the chefs culinary life head to her page here.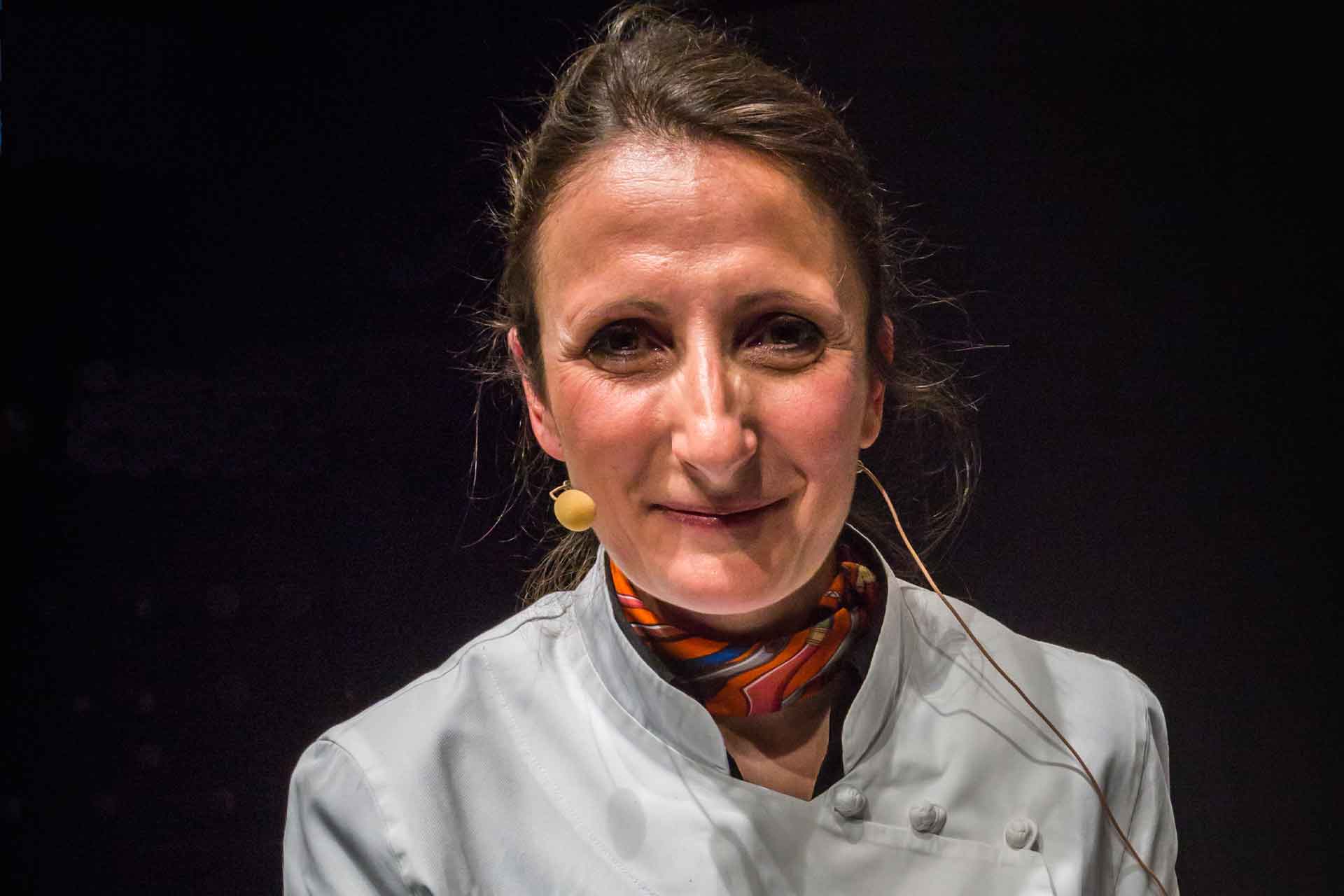 ---
Marcel Ravin
The world's best dining experiences might be off-limits for now, but Michelin-star chef Marcel Ravin, who directs the kitchens at Monte Carlo Bay Hotel & Resort's gourmet restaurant Blue Bay, is making sure that guests have plenty of visual material to create restaurant-quality dishes at home. Every evening the chef hosts live cooking classes, encouraging viewers to share their results – with some of the very best being shared on his Instagram stories.
Join Marcel every evening for cooking demonstrations on how to create fresh and seasonal meals.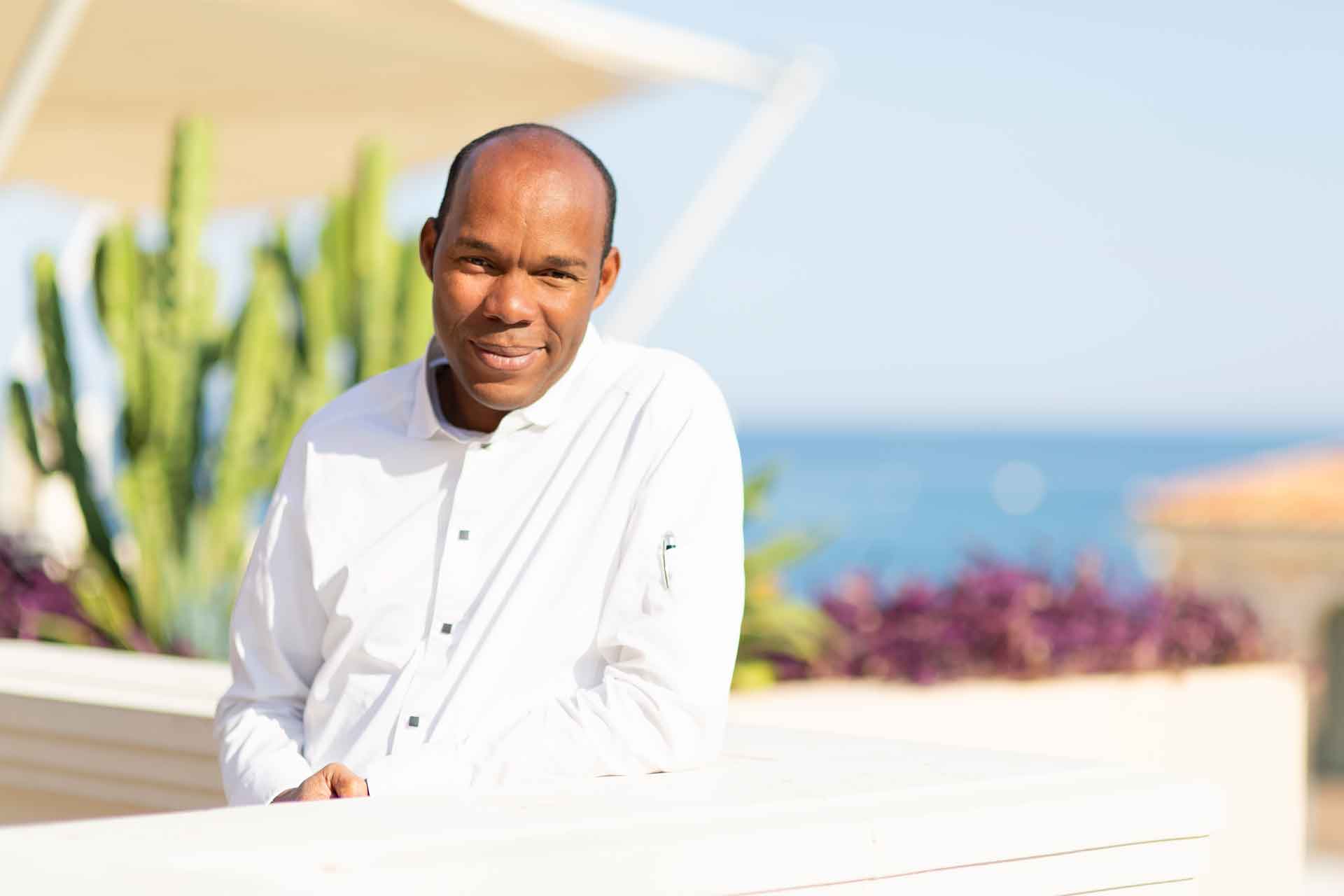 ---
Tom Booton
The Grill at The Dorchester's youngest ever head chef Tom Booton has not let the working from home stop him from recreating his show-stopping dishes and delighting viewers with his results. Humbly knocking up restaurant favourites such as banoffee pie, along with his serialised lockdown lunches including pea and ham hock and naan bread pizza, the chef is making sure nothing goes to waste, showing the public how to make his dishes with just four ingredients, even without a state-of-the-art kitchen.
To see more of Tom Booton's latest creations, visit his page here.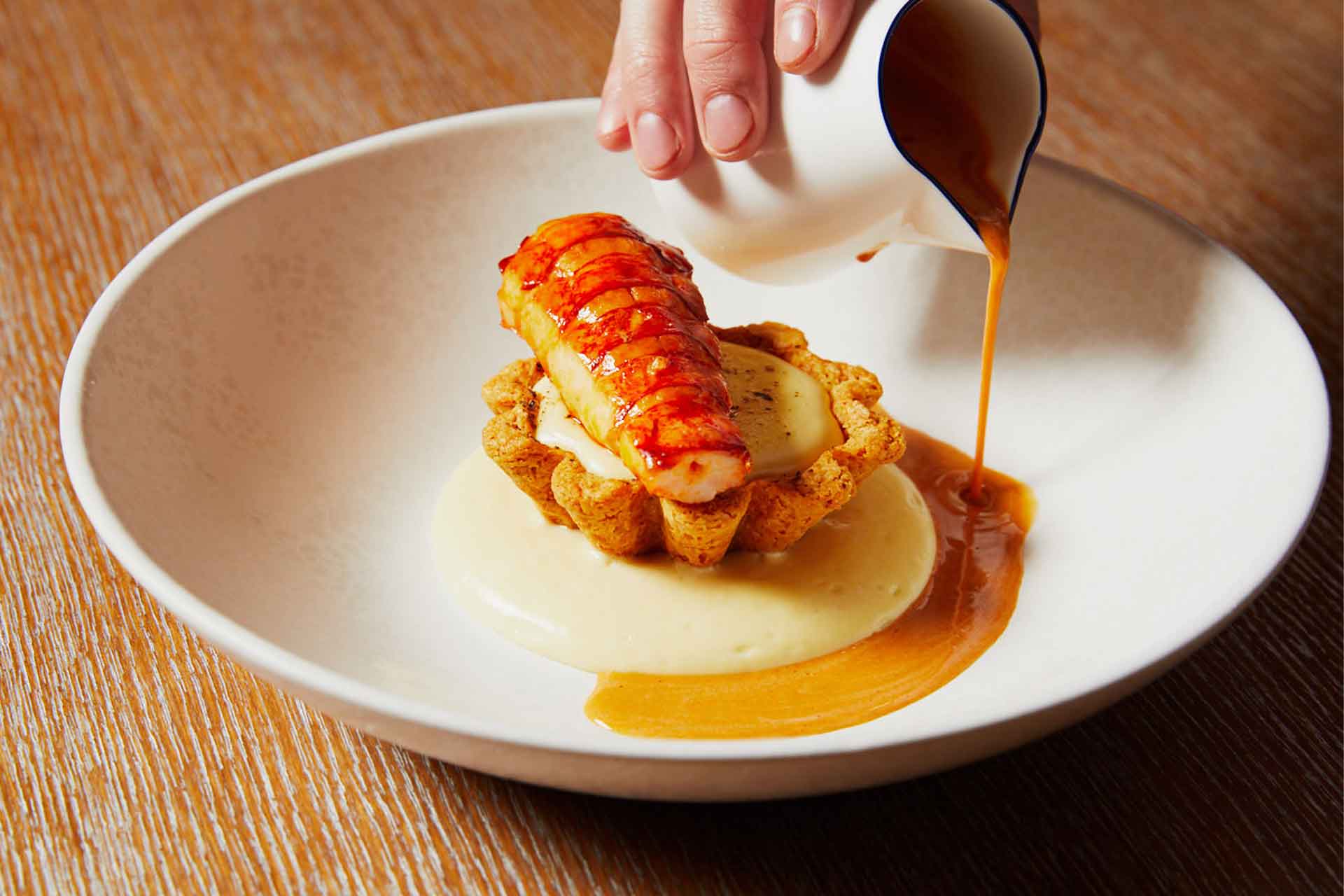 ---
Nicolas Lambert
For all things pastry, chef Nicolas Lambert of Four Seasons St. Petersburg is one to watch. Born in France, the undisputed homeland of croissants and mille-feuille, he has spent many years honing his craft and building an impressive online following. After several years as Pastry Chef at Caprice, a Michelin-starred restaurant at Four Seasons Hotel Hong Kong, he was promoted to his current role in St. Petersburg. The youngest ever recipient of the Best Pastry Chef Award for 50 Restaurants, the prince of pastry continues to dazzle viewers with his delectable desserts. His strawberry fraisier made with Tahitian vanilla, Champagne rose sorbet, marmalade and lady's fingers is just one of his many inspiring creations and now with more time on his hands, he has been inviting viewers to join him as he creates beautiful, aesthetically pleasing desserts, from New York-style cheesecake to sumptuous yogurt and apple pound cake.
Marvel at chef Lambert's beautifully assembled pastries here.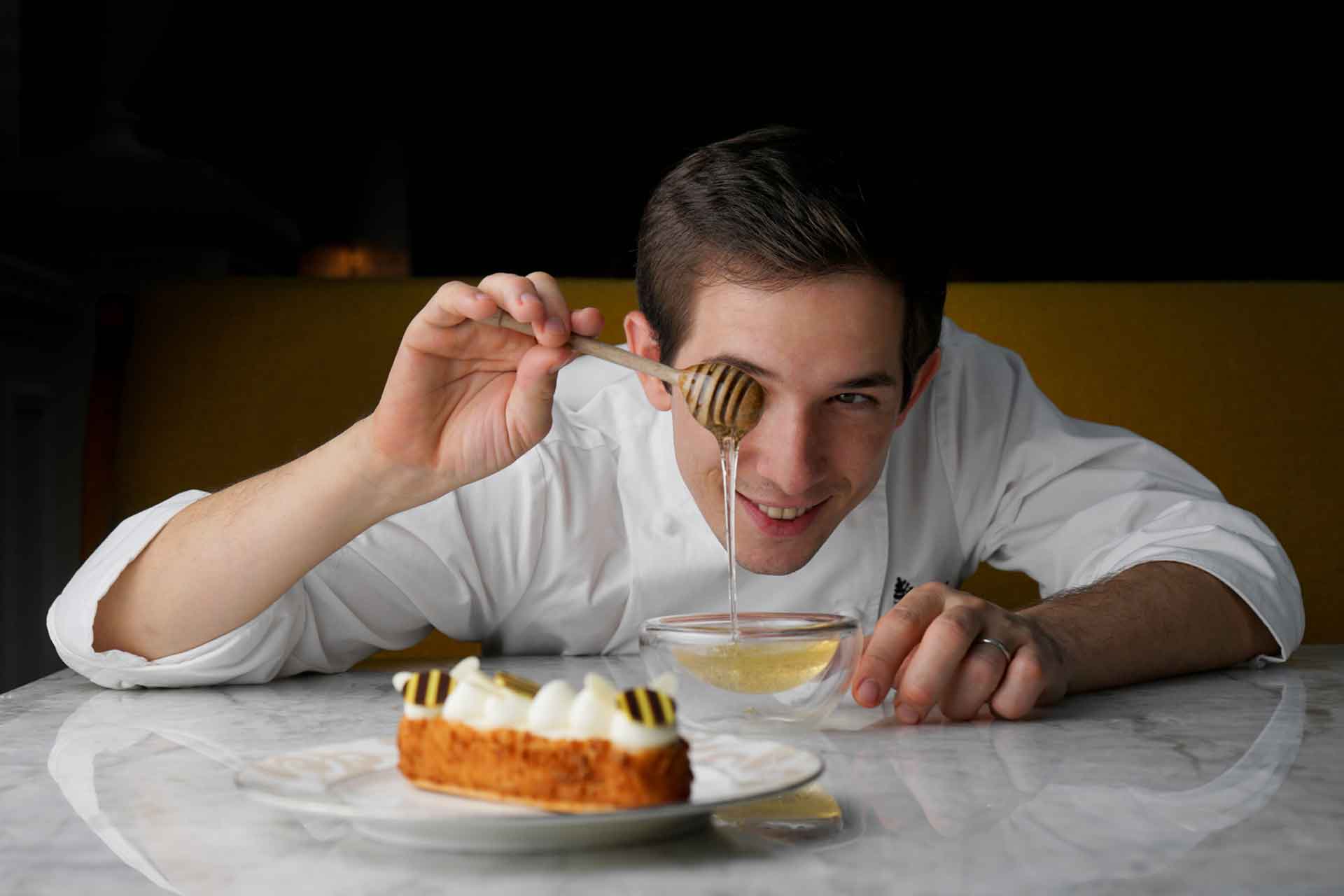 CREDITS:
Words: Jenna Campbell