Mads Refslund, one of the original founders of the restaurant sensation Noma, has opened a new pop-up in the Maldives. The celebrated Danish chef and restaurateur has exported his signature 'Fire and Ice' gastronomic concept to the luxury island resort of Soneva Fushi.
Refslund's 12-month pop-up, which will run until the end of 2022, will give Soneva Fushi guests the chance to dine with one of Denmark's most exciting culinary talents. An advocate for new Nordic cuisine and a terroir-based kitchen, Refslund is known for pioneering the principle of 'bonding rawness', which sees raw ingredients combined together based on their intrinsic values and flavours, with the aim of seeking the highest expression nature can provide.
The pop-up will be located at Fresh in the Garden, Soneva Fushi's treetop dining destination overlooking its extensive organic island gardens.
"I always find inspiration in nature so to have the opportunity to cook among the treetops of Soneva Fushi is very inspiring," says Refslund. "The key focus of the pop-up concept at Fresh in the Garden is 'Fire' and 'Ice', showcasing our natural instinct for how to work with nature's bounty. The menu is evenly split: in 'Ice' items are untouched by heat, allowing them to reveal their pure beauty that nature has provided; in the contrasting 'Fire', cooking over live flame is used to enhance the ingredients. Together, the two sides create harmony and balance."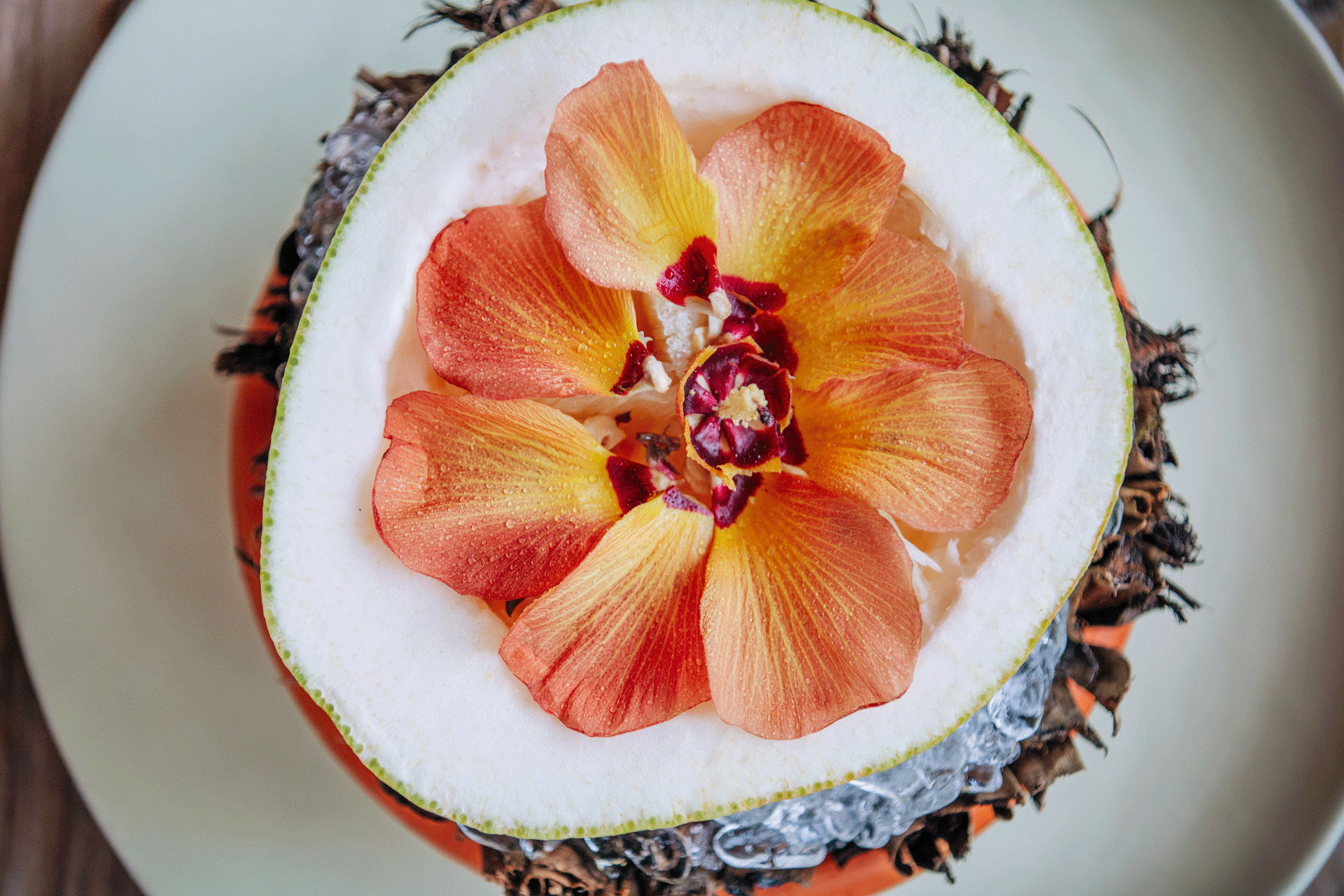 Refslund's Fresh in the Garden menu focuses on vegetables and seafood that are indigenous to the region. Highlights include a sustainably-caught Maldivian tuna tartare with salted plum and hibiscus, and prawns are cooked in lemongrass with velvet tamarind. Dishes designed to be shared include a whole fish roasted in coconut husks, as well the braised hearts of palm with white truffle and sunchokes.
"We are delighted to welcome Chef Refslund to Soneva Fushi," says Sonu Shivdasani, CEO and Co-founder of Soneva. "Soneva has a long history of collaborating with world-renowned chefs to offer an exceptional gastronomic experience to our guests, whether through pop-ups such as this or our ongoing Soneva Stars calendar."