Craster has updated its signature cylindrical Tilt buffet collection with a new brass frame.
Inspired by the rigidity of Art Deco and the indulgence of Rococo revival trends, the brushed brass frames offer a bold new option for hospitality professionals.
Tilt is a unique, flexible buffet system offering multiple possibilities for creative expression with a mixture of angles, heights and materials.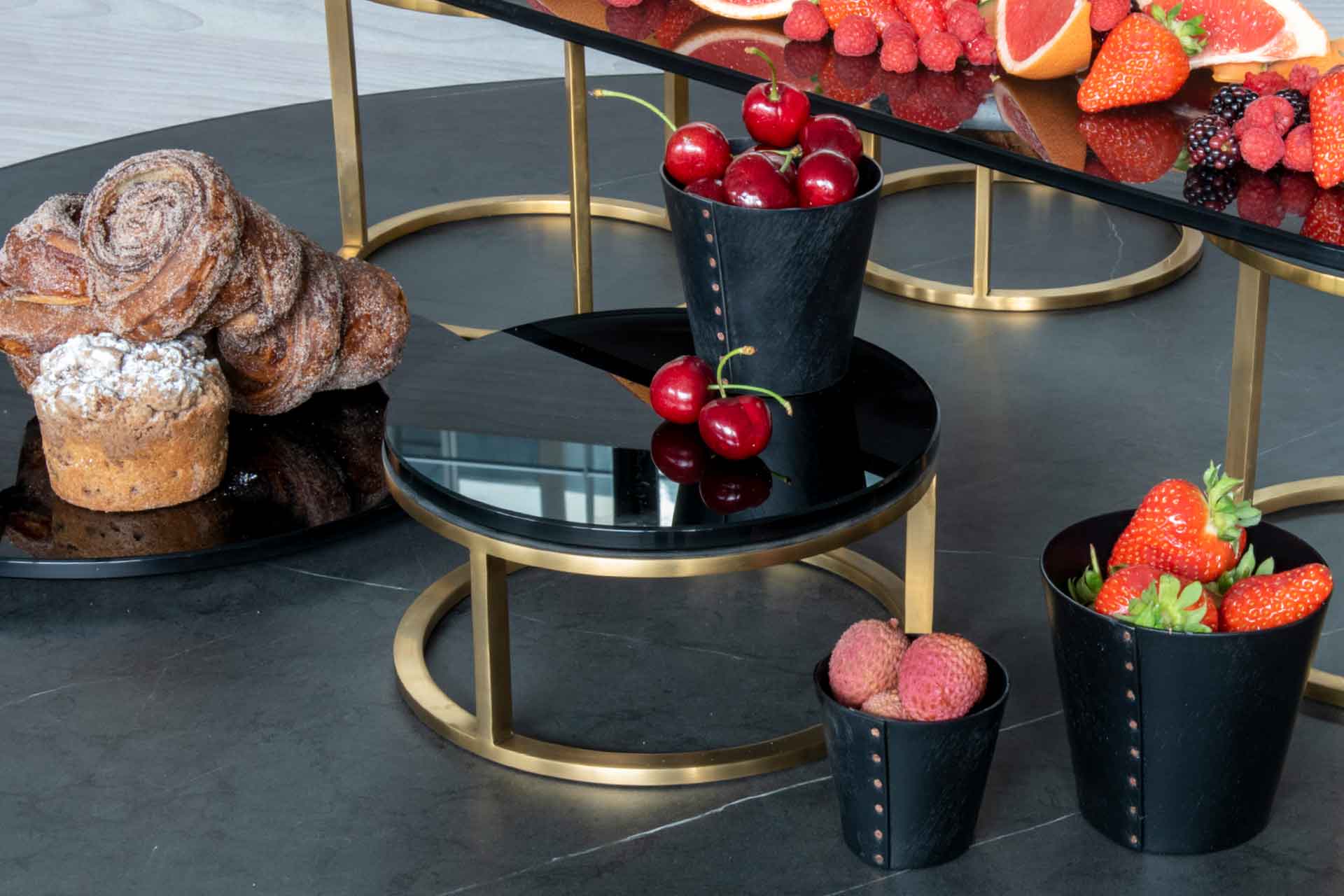 Available in four heights to curate multi-level displays and cuisine service, the frames offer an agile platform for replenishable, gastronomic choreography, pairing well with rich black tones of the brand's marble and porcelain ranges and offering classic elegance when combined with solid walnut.
The Extra Tall Brass Tilt Frame is the ideal height for serving finger foods and drinks, bringing material warmth to any display, while Tall Brass Tilt, can carry refined plinths or Tilt Glass Jars for bar ice, and offers the chicness of the Jazz Age to any service arrangement.
The lustrous Medium Brass Tilt Frame is an ideal size of carrying Tilt Juice Dispensers or Large Plinths to serve drinks or cakes in refined dining environments, and the shimmering colour of the Low Brass Tilt Frame peeks behind any Tilt serving top, completing the offering.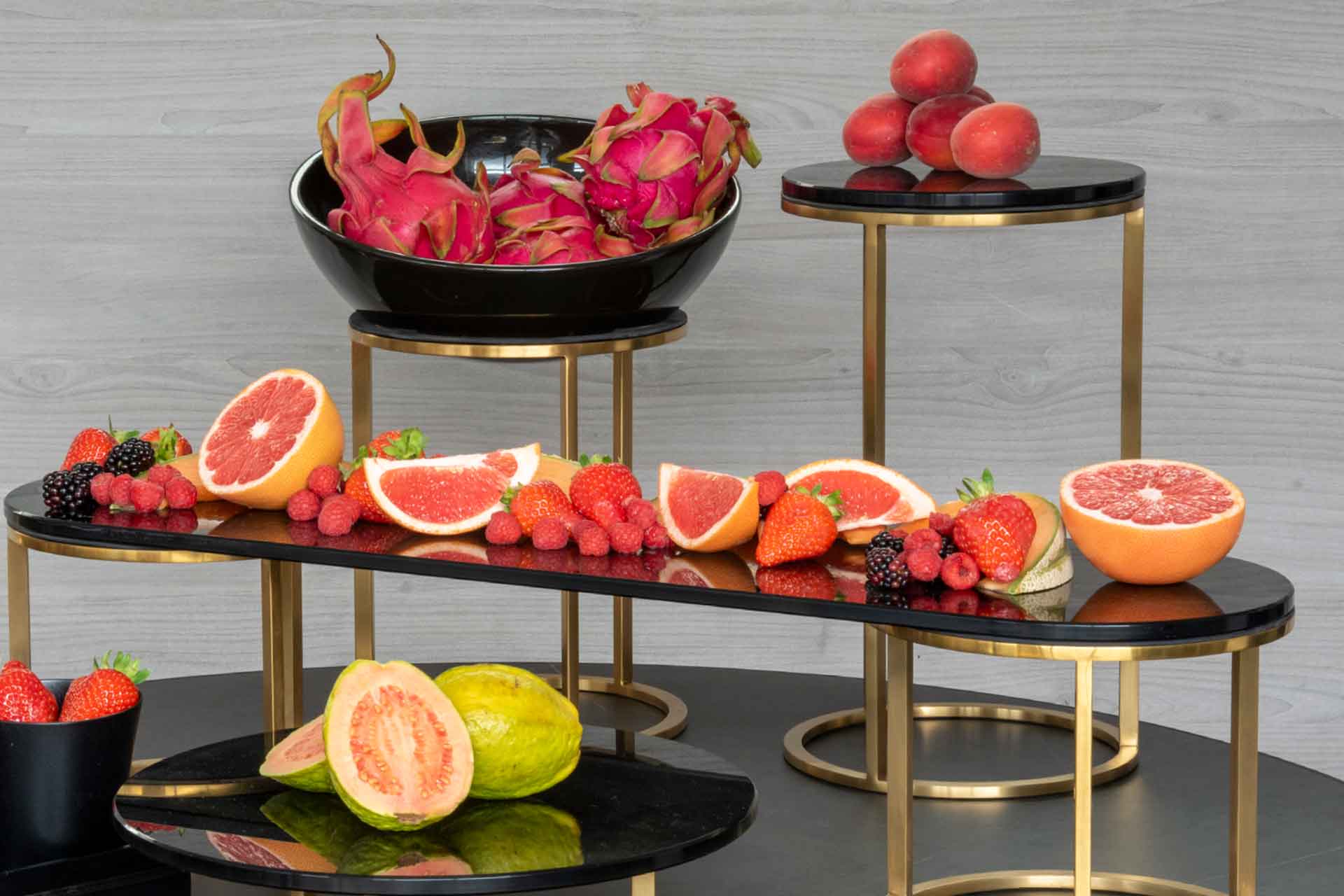 Tilt frames feature a precision fitted rubber ring, which gently grips the bowl and plinth surfaces, allowing for curated display with secured positioning. Accessories such as a juice dispenser and glass jars add versatility to the range.
Craster's mission is to create beautiful, intelligently designed products that surprise and delight, enabling hotels, restaurants and event spaces to deliver exceptional experiences. Craster is made up of innovative thinkers with a rich history in design and craftsmanship for FF&E and OS&E. The brand works closely with its clients to develop products that resolve the requirements of the contemporary professional hospitality environment, whilst always being honest to the materials used.
Discover the new Brass Tilt Frames at Host Milano. Visit Craster in Hall 9, Stand F26.