MyGlassStudio – one of the leading manufacturers of glass tableware, serveware and room amenity presentations – has revealed its new range, The Cube Cloche collection, the only food cloche in the form of the cube.
The modern and photogenic alternative to the 'service under the bell' experience comes in four sizes including a small, a medium and a large square cloche, as well as a rectangular shape. The food cloches come with a black metal handle and are available with or without footed glass trays. The set is ideal for in-room amenity presentations and pastry display for buffet concepts.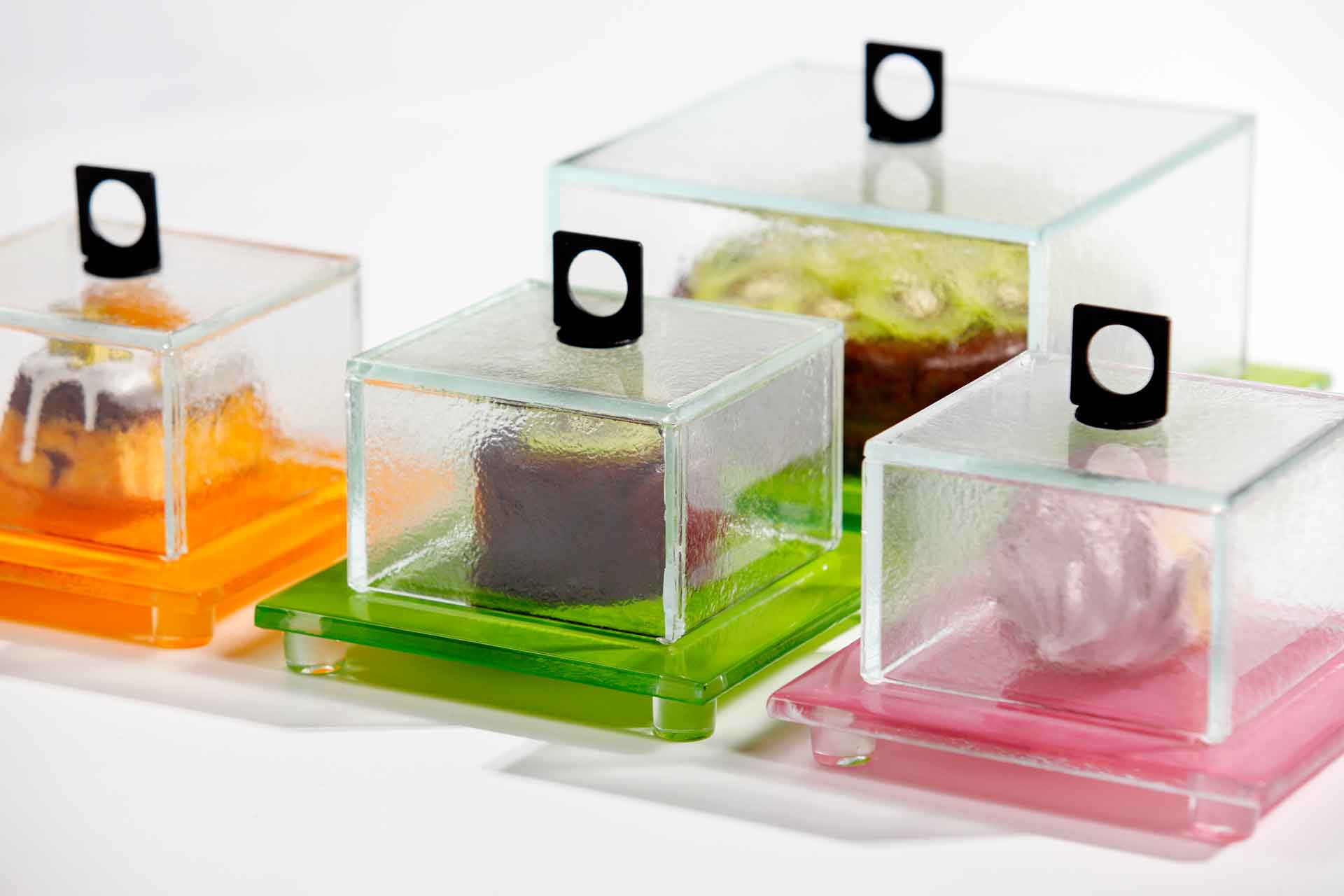 All products can be rested vertically on the side to create a unique setting and save space on the table. The cube shape also allows for more space for food, especially for in-room amenity presentations. In addition, the metal handle is made of powder-coated metal, which enables the range to be used in outdoor dining settings.
The collection is dishwasher-safe, ultra-durable, food-safe and its colours will not peel off and can be delivered in minimal colour palette for a unique uncovering experience. Also available as an in-room decor item, the clear transparent glass with 'macaroon' coloured footed trays will protect food whilst also keeping food presentations visible.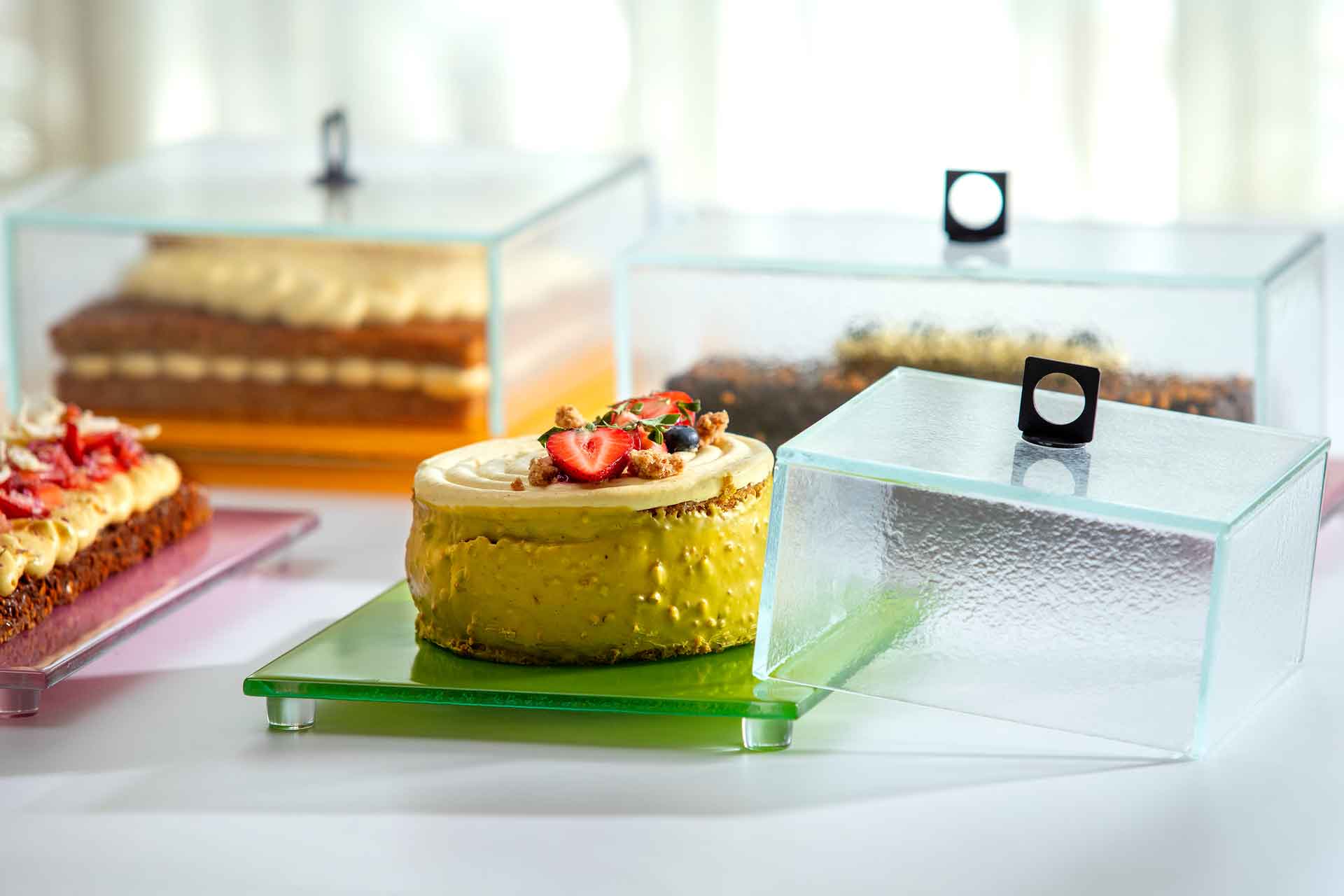 With a generous pool of colours, MyGlassStudio can also customise the cube cloche for bespoke requirements, enabling operators to match cloches to the interior design of chosen outlets.
Supplying to more than 140 countries worldwide and working with major hotels, MyGlassStudio is led by a purpose to provide exactly what the customer needs. With three libraries, 1800 shapes, 170 colours and 200 patterns, and a range of materials at its disposal including metal, brass, leather and wood, the boutique brand is committed to helping the luxury hospitality industry deliver memorable dining experiences.