Porcelain brand Sieger by Fürstenberg has updated its My China! collection with the introduction of its Stella series.
With its gentle relief lines, the Stella series adds a sensual dimension to the existing crockery collection. Boasting filigree structures inspired by the radiance of a shining star, which lends the white porcelain its warmth, the elegant precision and special quality of the handcrafted tableware can be seen and felt in each piece.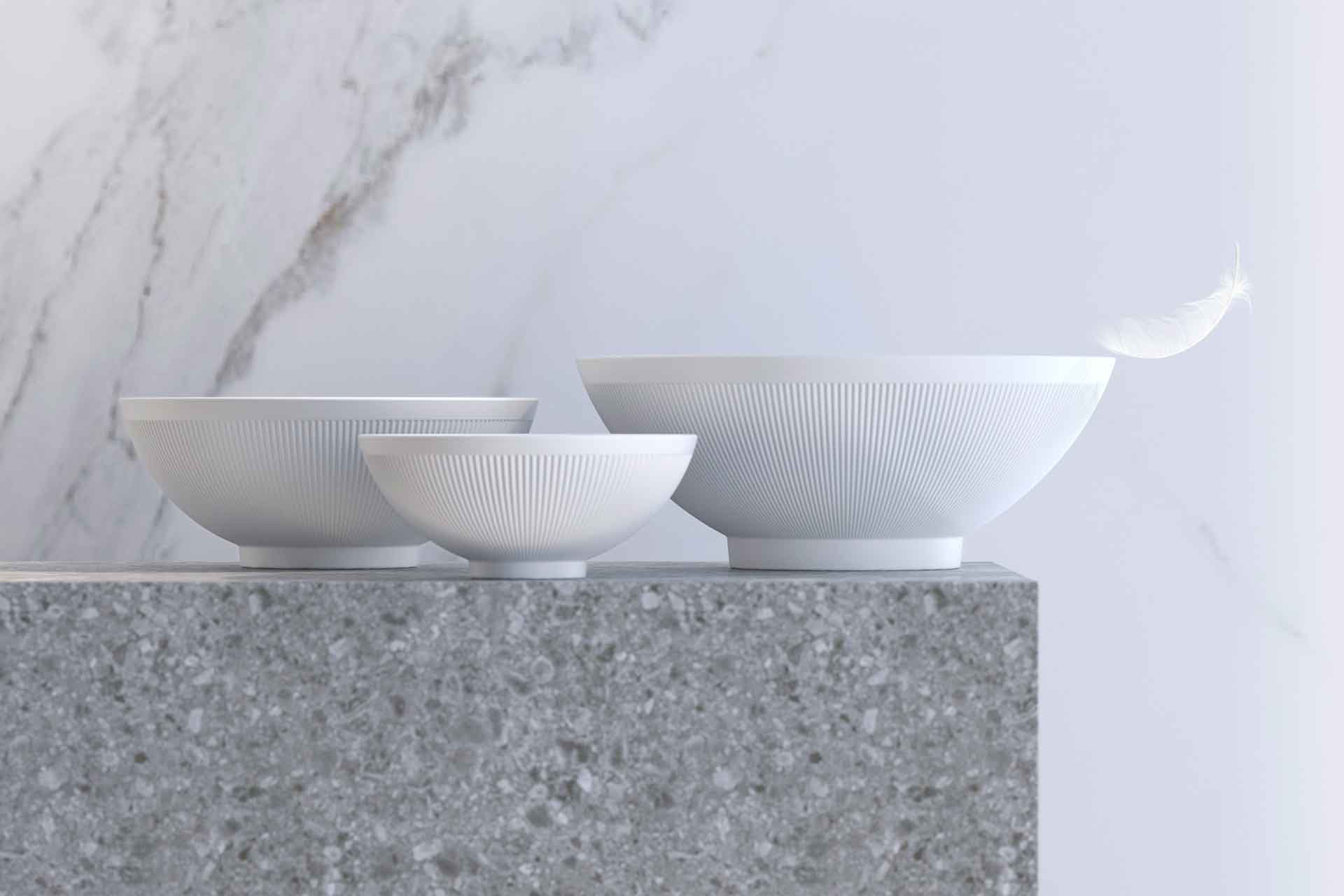 Designer Michael Sieger created this high-quality service as a subtle stage for meals and drinks. The dimensions and shapes with exactly coordinated diameters are precisely perfected so that the plates, bowls, cups and accessories can be combined in any number of ways for a variety of occasions and dining environments.
The Stella relief series comes in three designs: Satin White, White and Platinum. Flowing transitions between the glaze and velvety-matt finish make this set a tactile experience. In addition to its partly satinised variants, Stella shows its elegance in gleaming pure white or with a fine platinum band.
With the Stella range, the My China! dinner service is available in nine designs – from pure white and the elegant Treasure range that is refined with 99% platinum or 24-carat gold up to the black-and-white Ca' d'Oro decor.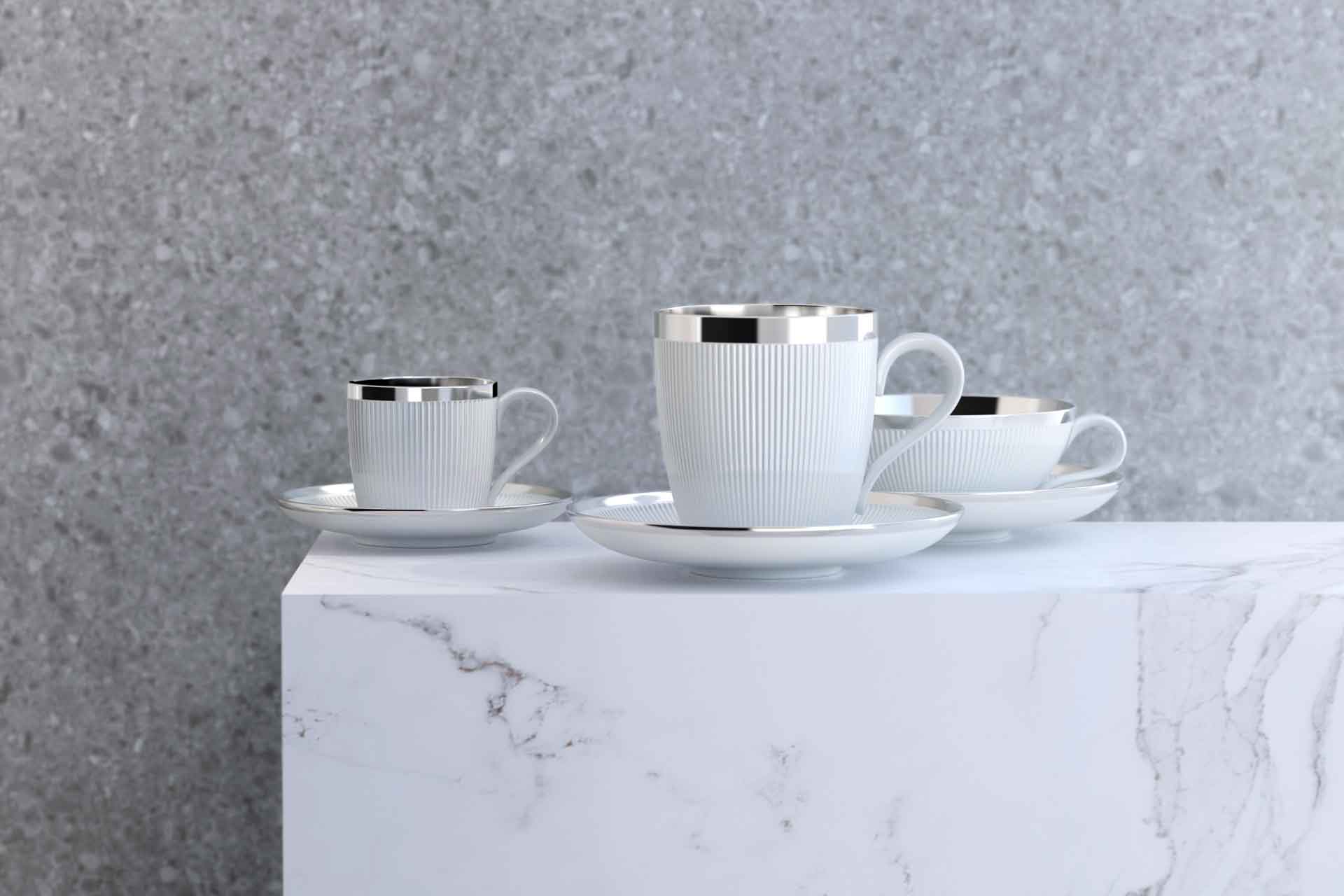 The crockery line unites the quality of handmade brand-name dishes with universal functionality and all items harmonise with each other and can be mixed and matched in a host of combinations.
The collection, which is also dishwasher-proof except for some single pieces, is complemented by a variety of universal accessories to complete the table setting and enlarge the design options.
Sieger by Fürstenberg:
In 2005, brothers Christian and Michael Sieger decided to launch their own premium brand, which includes the Sieger by Fürstenberg range. The German porcelain brand combines the elegant designs of Sieger with porcelain manufacturer Fürstenberg's 270 years of handicraft expertise.
Then as now, they were driven by an aim to create intelligent, beautiful tabletop collections that fulfil the demands of exclusive projects and modern gastronomy. The uncompromising thin-walled and precise products made from quality European hard-paste porcelain requires the highest levels of craftsmanship.
Meeting the needs of hospitality projects, Sieger by Fürstenberg collaborates with Michelin-starred chefs, luxury restaurants and prestigious five-star hotels across the globe, providing tableware, barware and home decor products like My China! crockery line and Sip of Gold champagne tumblers.