Porcelain brand Sieger by Fürstenberg has teamed up with German aesthetics doctor and skincare expert Dr. Barbara Sturm to support and raise awareness of nature conservation with the release of a special-edition tumbler as part of the Sip of Gold range.
Each tumbler is decorated with black and white illustrations of four animals that symbolically draw attention to the challenges and crises faced by many other  species: elephants, which are hunted by poachers for ivory and whose natural  habitats are disappearing; bees, who's population is shrinking; turtles, which often ingest or get stuck in the plastic waste that is polluting  the oceans; and rabbits, which are not only threatened by intensive agriculture but are often used in cosmetics testing.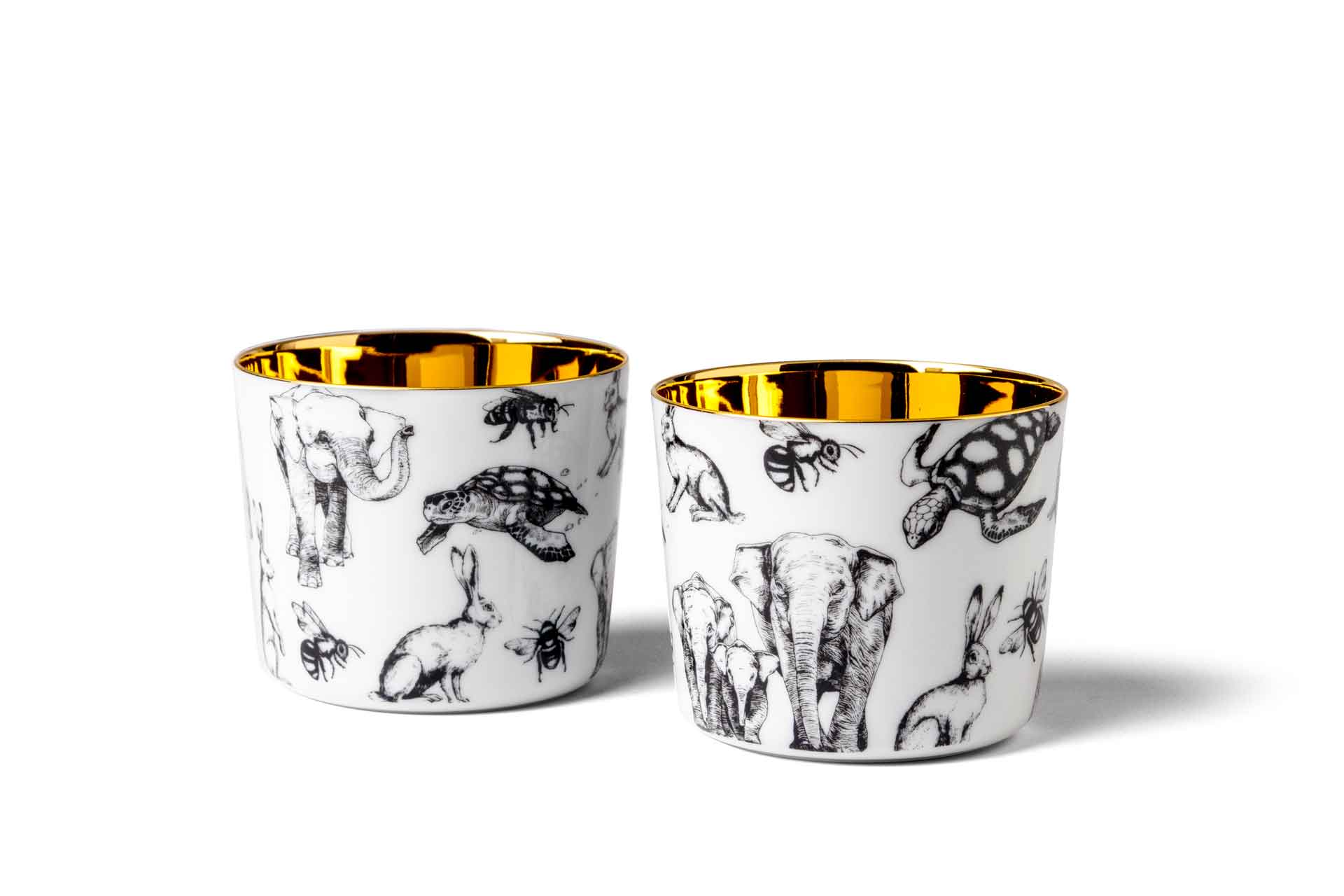 Dr. Sturm, whose love of animal illustrations and motifs inspired the collection, has shown with her cruelty-free Molecular Cosmetics collection that another way is possible.
"When I was asked to do a collaboration with Sieger by Fürstenberg, I was intrigued because I love interior design and collecting china, especially anything with animal motifs," comments Sturm. "These tumblers are beautiful and something everyone would love to have in their home. I chose to create them with animals that are especially endangered. We need to bring awareness to the destruction of wildlife with our voices and our support, so we have also chosen to donate 10 % of the sales of the tumblers to the National Park Rescue."
The freshly minted partnership represents a step in a new direction for Sieger by Fürstenberg. The collection represents the first time Michael Sieger and his team have developed a design based on an external partner's ideas.
"What we have here are two brands coming together that both have roots in Germany and that both share the same exacting quality standards," says Michael Sieger.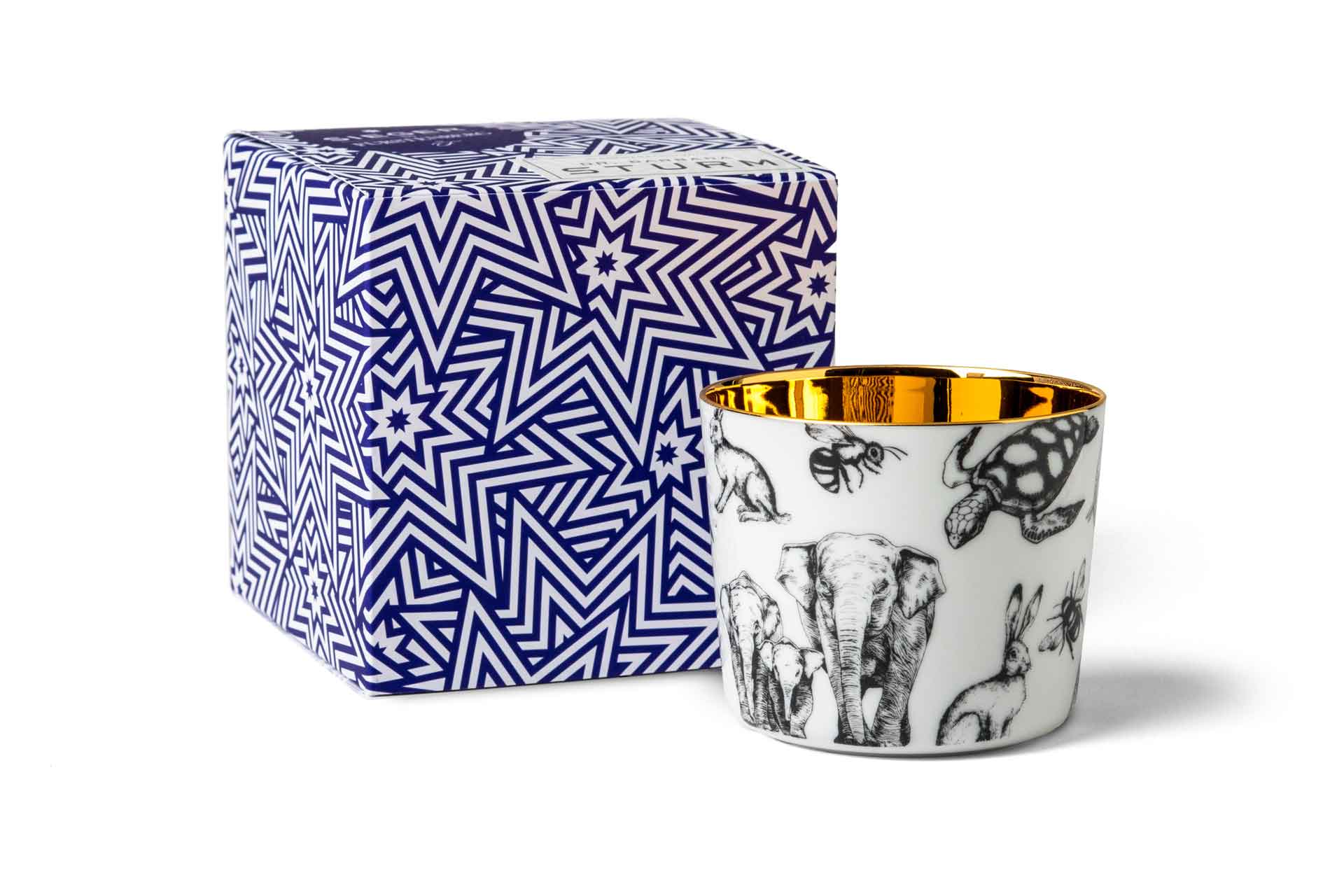 Marketing Director Christian Sieger adds: "For both brands, it goes without saying that it's more than just commercial success that matters. We need to rethink our consumer habits and bring them into harmony with our earth and the creatures that inhabit it, otherwise we'll see even more severe consequences of our actions than those we're already witnessing in our day-to-day lives."
Precious Companions, released August 2021, is the latest addition to the 34 existing models in the tumbler range, Sip of Gold. The range already includes a collection that supports a good cause, with proceeds from the superhero themed The Sparkling 4 & Friends going to the Network for Democracy and Courage (NDC).