Spotlight: Bento Dinner Plates by MyGlassStudio
Bespoke tableware design company MyGlassStudio has long specialised in high-end dinnerware, table accessories and serveware for the food service industry. With three libraries of 1,800 shapes, 170 colours and 200 patterns, the company is renowned for its ability to tailor design-forward solutions to fit exactly with the requirements for each individual concept or restaurant.
The brand's Bento Dinner Plate set is in many ways the ideal allegory for this philosophy.  The series of covered dinner plates spans everything from soup bowls to appetiser and main course plates, in a fusion of the Asian bento box and the European fine-dining dinner set.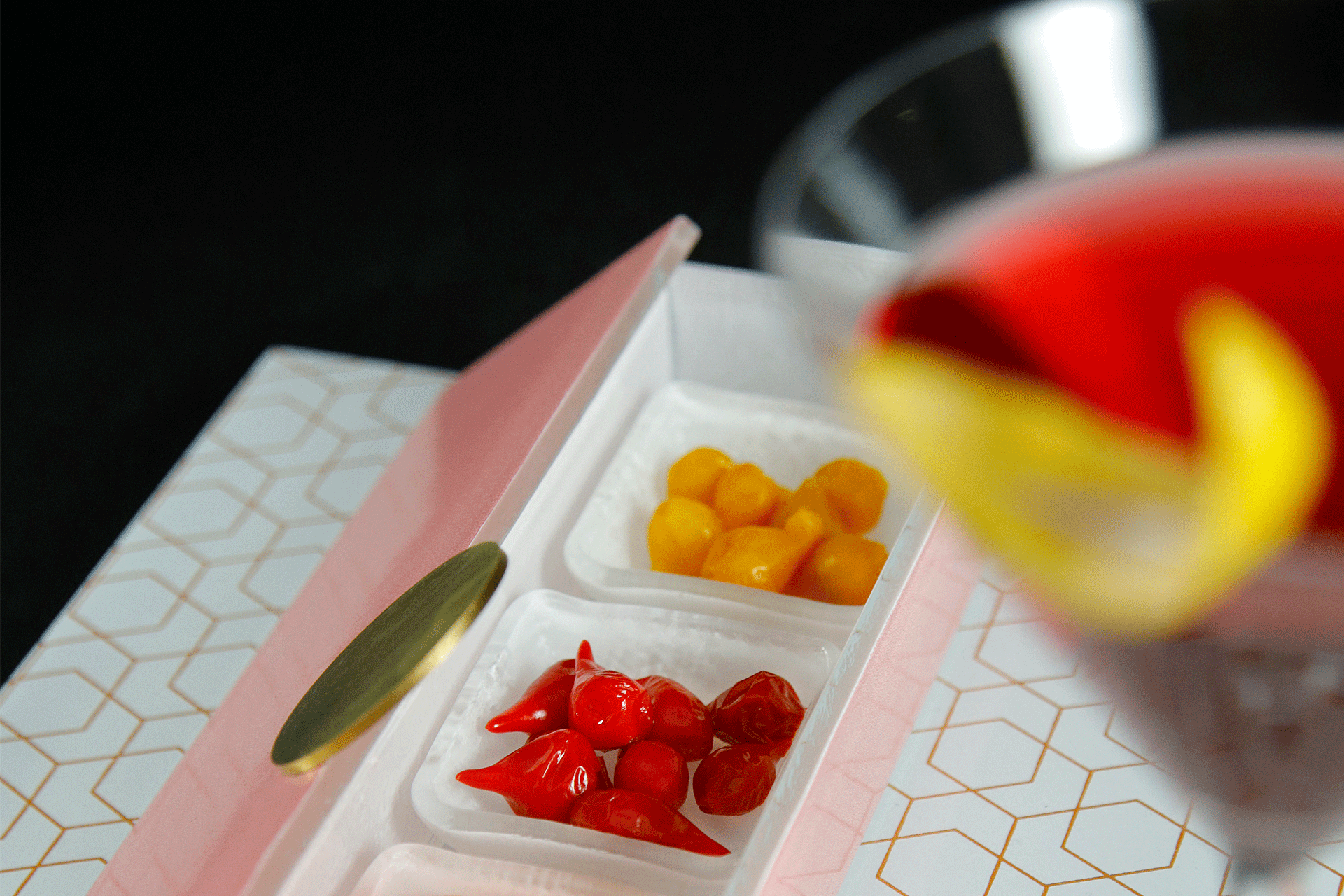 Made for professional use in hotel settings, the versatile collection can be used in outlets ranging from in-room dining settings to meetings and events, restaurants, lobby lounges, or even as a high tea stand.
The long rectangular bento dinner plate and its smaller square counterpart are ideal for bar food and snacks, while condiments, marinated olives, pistachios and peanuts can be served in the condiment bowls inside the larger plate. The bento plates for the bar feature an anti-slip surface, meaning they can easily be used alongside the accompanying serving tray.
Whether serving negronis with nuts in the gold, long rectangular covered snack tray and gold condiment bowls, or offering a summery Aperol Spritz with snacks presented in the luxe white and gold rectangular bento box, the pieces in the Bento Box collection can be adapted to multiple hospitality situations. The collection comes in 11 colours, but bespoke designs and logos are also available.