Spotlight: En Scène by Revol 
Revol, a leading manufacturer of professional tabletop and buffetware solutions, has been at the forefront of the industry ever since it was first founded in the South of France in 1768. Nine generations of the same family have helmed the company ever since, adapting to business challenges and the progression of the day-to-day foodservice industry with innovative, sustainable and high-performance porcelain collections dedicated to chefs and food service professionals.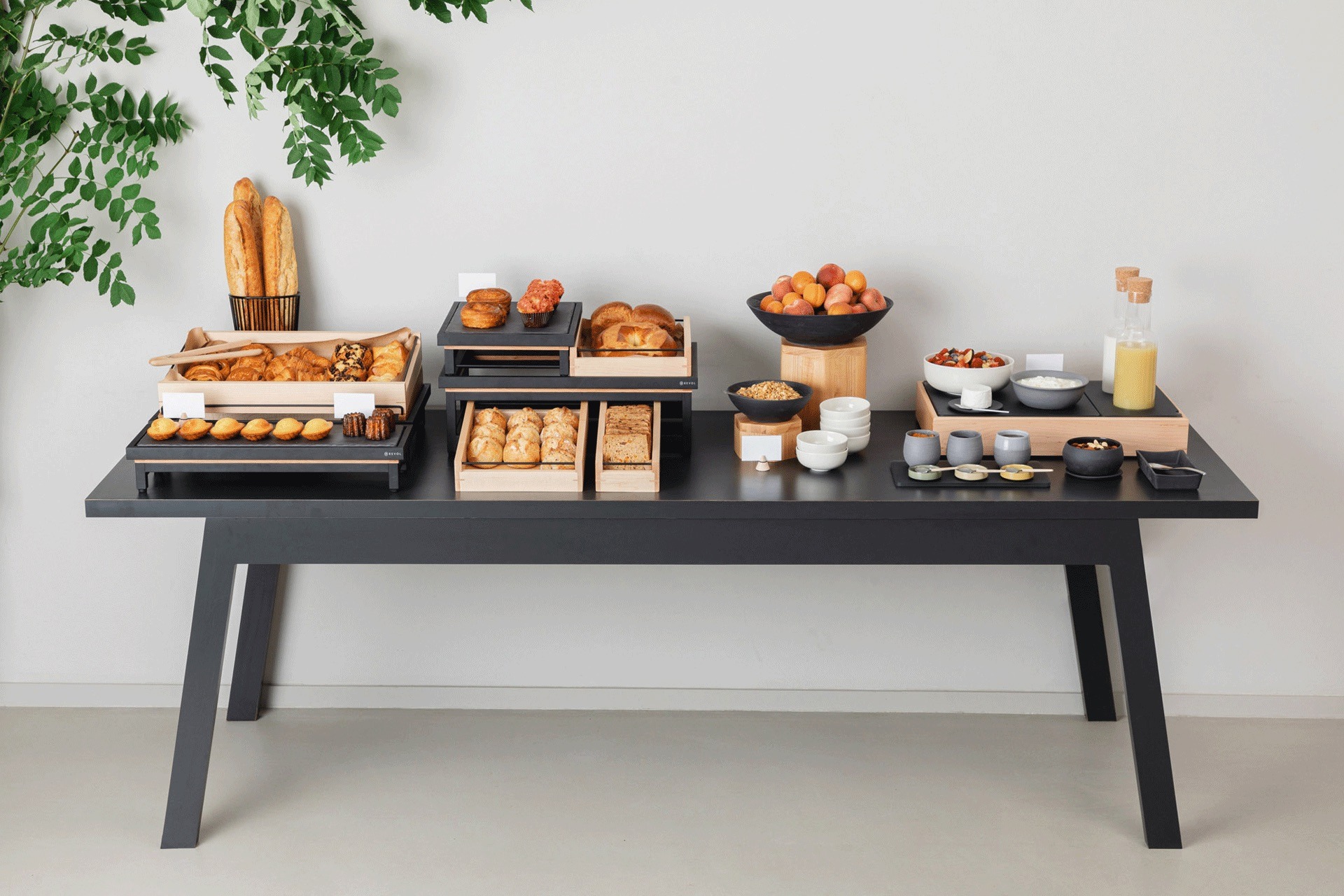 Nowhere is this approach clearer than in the company's En Scène collection – a buffet presentation series that focuses on simple lines, painstaking finishes, tailored assembly and technical solutions. Comprising metal and oak risers that act as the foundation for various combinations of trays and maple wood boxes which provide sleek platforms for food presentations, the series also features an innovative mobile chilling station that drives cold air to the food while reducing condensation.
En Scène is a collection that focuses on coherent, intuitive architectural construction designed to allow hospitality venues to showcase the creativity of their buffet displays while also offering them a creative freedom of expression.