Glassware brand LSA is kicking off 2022 with a focus on bringing people together. The company has revealed its Spring/Summer collections, which are centred around the theme of connection and the concept of shared moments.
Design highlights include 'Dine', a collection that spans mouth-blown glass, porcelain and FSC-certified natural oak. The contemporary pieces can be used for serving, storage and display, with handled toast racks, condiment sets and bread baskets making the series ideal for hosting.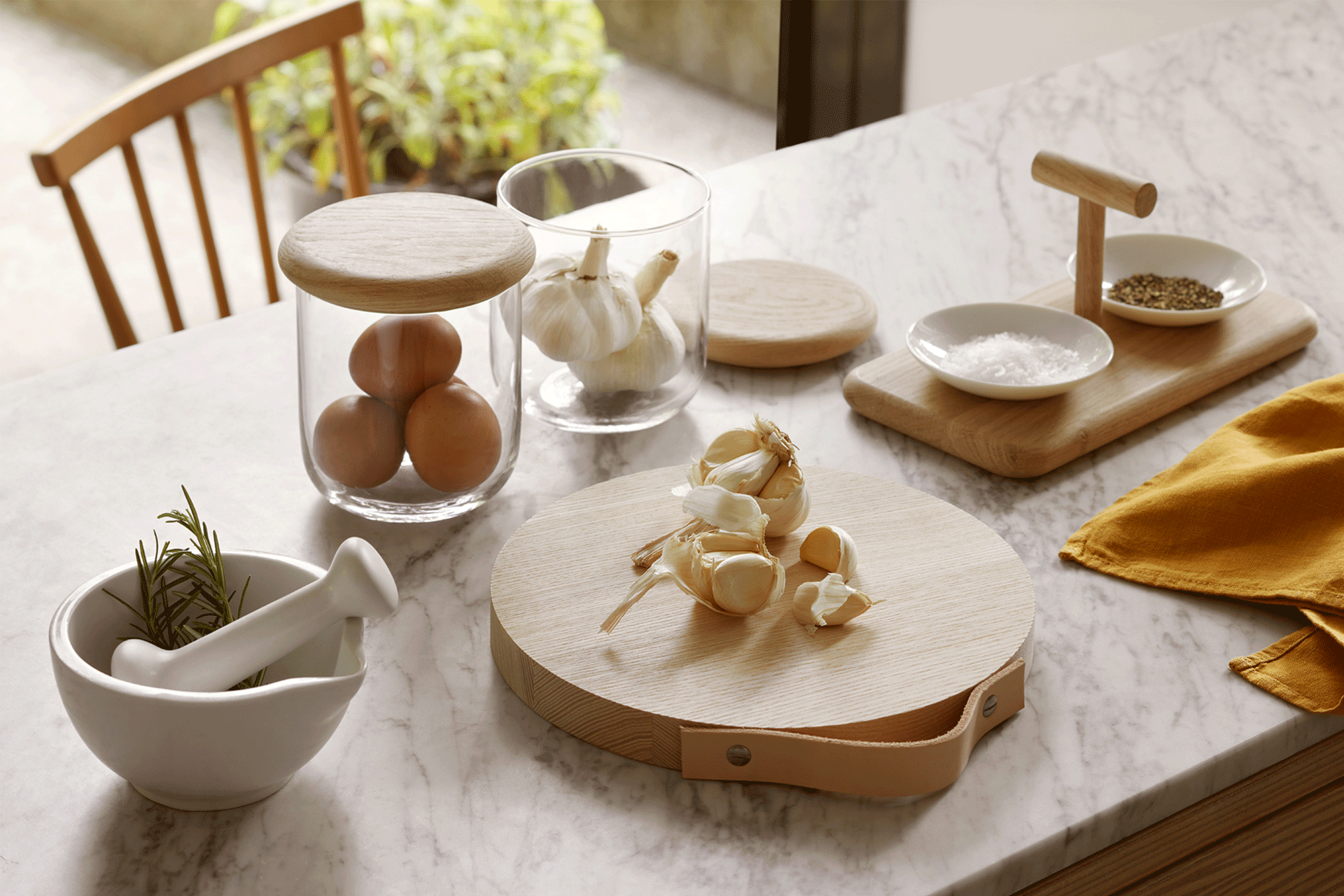 'Cloche', meanwhile, is a striking three-piece collection of glass domes inspired by the unique contours of tagine dishes. Mouth-blown into distinct shapes, one model is curved, one bell-shaped and one conical. The pieces' long, tapered handles create a fluid silhouette that is rounded out by a base of natural oak sourced from sustainably-managed European forests.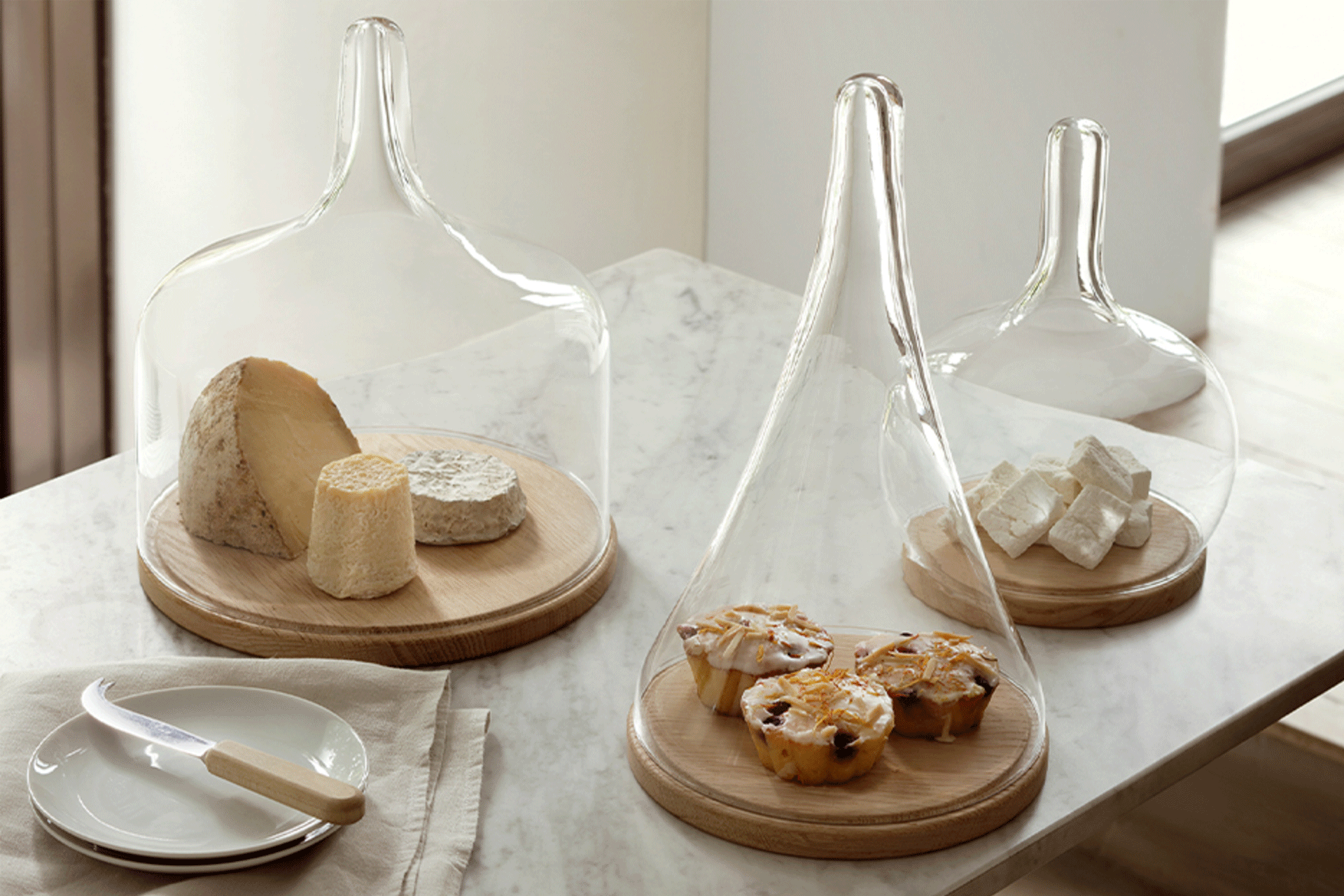 The concept of people getting together over an impromptu glass of wine was what drove the development of 'Metropolitan', an elegant drinkware collection that ranges from flutes and saucers to angular wine glasses. Inspired by cosmopolitan culture and urban living, architectural lines and finely-drawn stems feature throughout.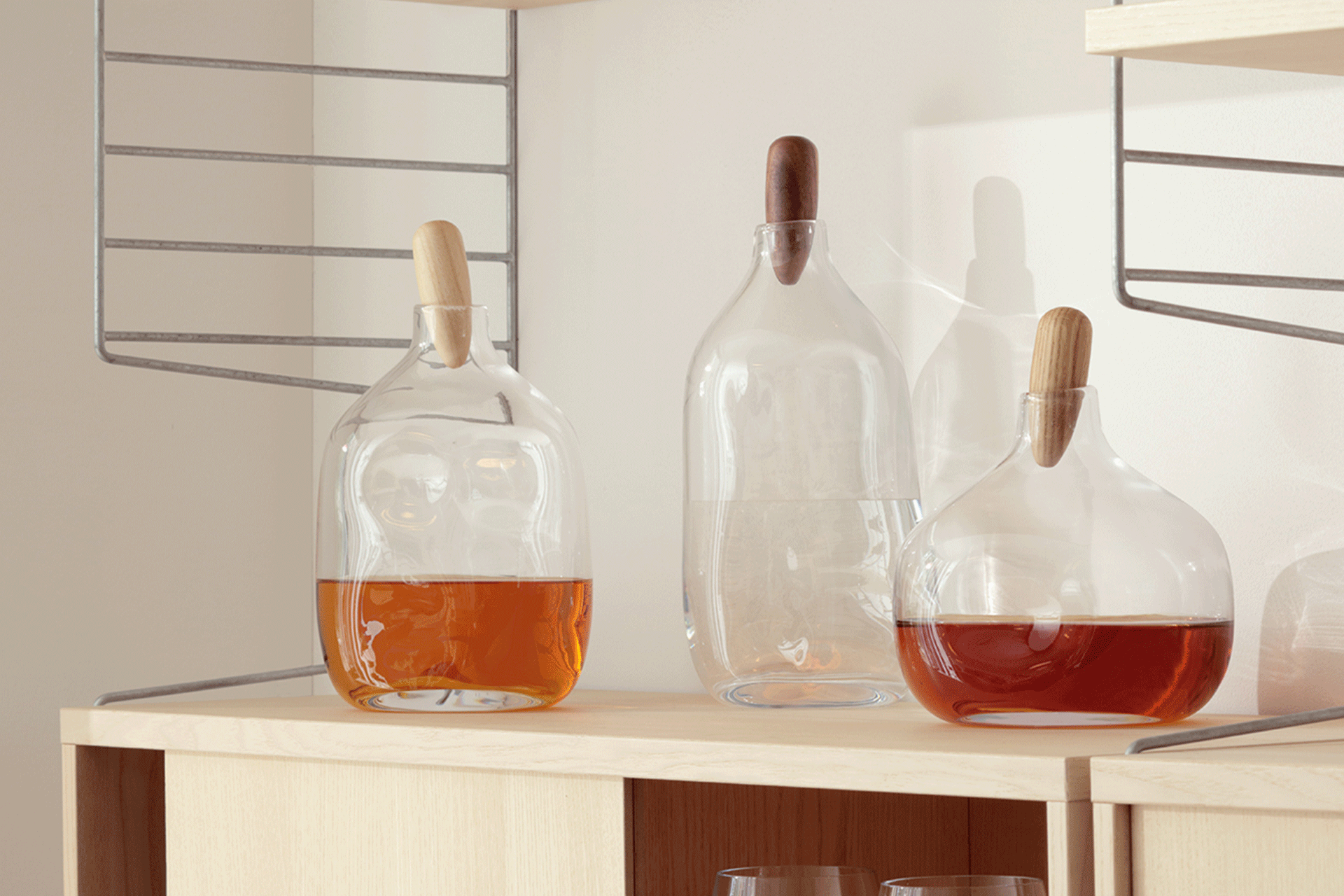 When it comes to the all-important nightcap, the brand's 'Float' collection of mouth-blown decanters comes into its own. Featuring organic, bottle-shaped profiles and oval-shaped wooden stoppers, the series pairs high-quality mouth blown glass with FSC-certified oak, ash and walnut that has been carefully oiled for protection and longevity. The solid wood stoppers — which have been sanded by hand — appear to float in the necks of the clear glass vessels.