Spotlight Q&A: Vincenzo Dubla, Tablo
Supper recently caught up with Vincenzo Dubla, founder and Director of Tablo Limited, a hub of high-end Italian table and kitchenware brands, to discuss the key role tableware and cutlery play in a dining experience, as well as some tips for hotels and restaurants to better style their food and beverage displays.
---
How many brands does Tablo offer in the Asia Pacific region?
Tablo represents eight Italian brands which cover all tablescape needs. Zafferano makes wine glasses, water tumblers and lighting; IVV produces decorative glassware, like the vases at 8½ Otto e Mezzo BOMBANA; Pintinox has multiple cutlery ranges from a classic style like Ellade to more fancy and designer products; Greggio is the historical company producing silverware and silver plated for a very elegant restaurant or home (their clients include the Royal family of Malaysia and Morocco); BIT produces custom-made and 100% biodegradable and sustainable napkins and coasters; Royale – Su Misura offers porcelain handmade "work of art" for a very unique table and Le Coq offers different types of porcelain plates, from casual dining to the fine dining experiences; Valgobbia has been making kitchen knives for every purposes, from cooks knives to professional cutting accessories, for more than 60 years.
Our brands are not competing against each other – Tablo's mission is to be the House of Italian lifestyle which means also to bring Italian culture and tradition of table setting across Asia Pacific. In fact, we also provide table setting arrangements and moods for every type of restaurant, suggesting colours and styles.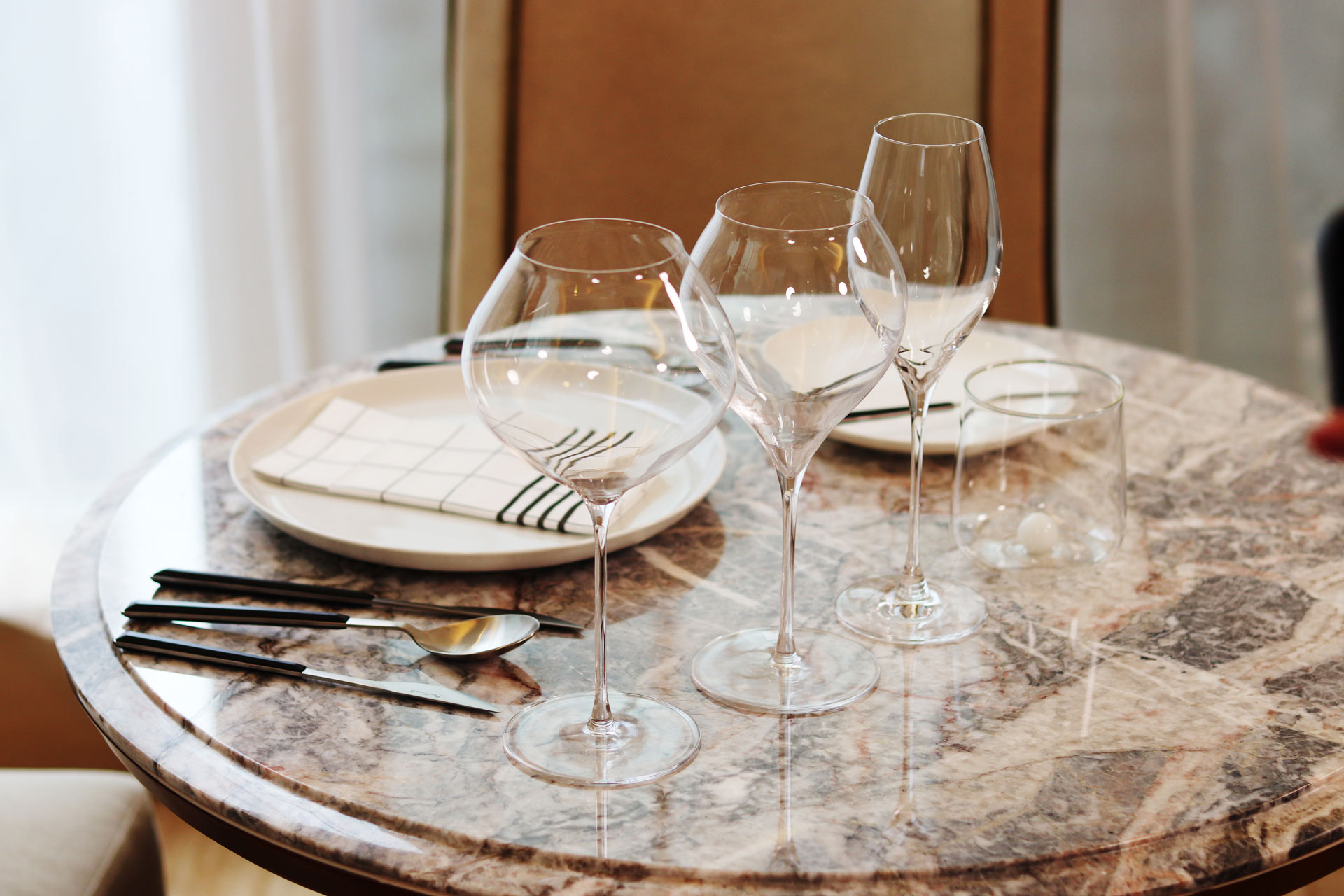 What do you mean by House of Italian lifestyle?
Italy has a deep tradition regarding table and kitchen. Our culture is based around the table, sharing ideas, experiences and making decisions whilst eating and drinking together. Setting the table is also an art, it's a way to communicate to your guests both at home and at the restaurant. That's why we started organising events in collaboration with our clients such as Carlyle & Co, to spread this art to those willing to learn our way of setting the table.
What services do you offer to clients and principals across the region?
Tablo provides strategies and solutions to create a successful partnership with Italian suppliers; these include market and local culture knowledge, marketing strategies, a tailor-made roadmap and selection of products portfolio. For our clients we manage all of the logistics and we follow the whole process from order placement to final delivery to customers. We also have a sales and after-sales service and give technical assistance to our clients.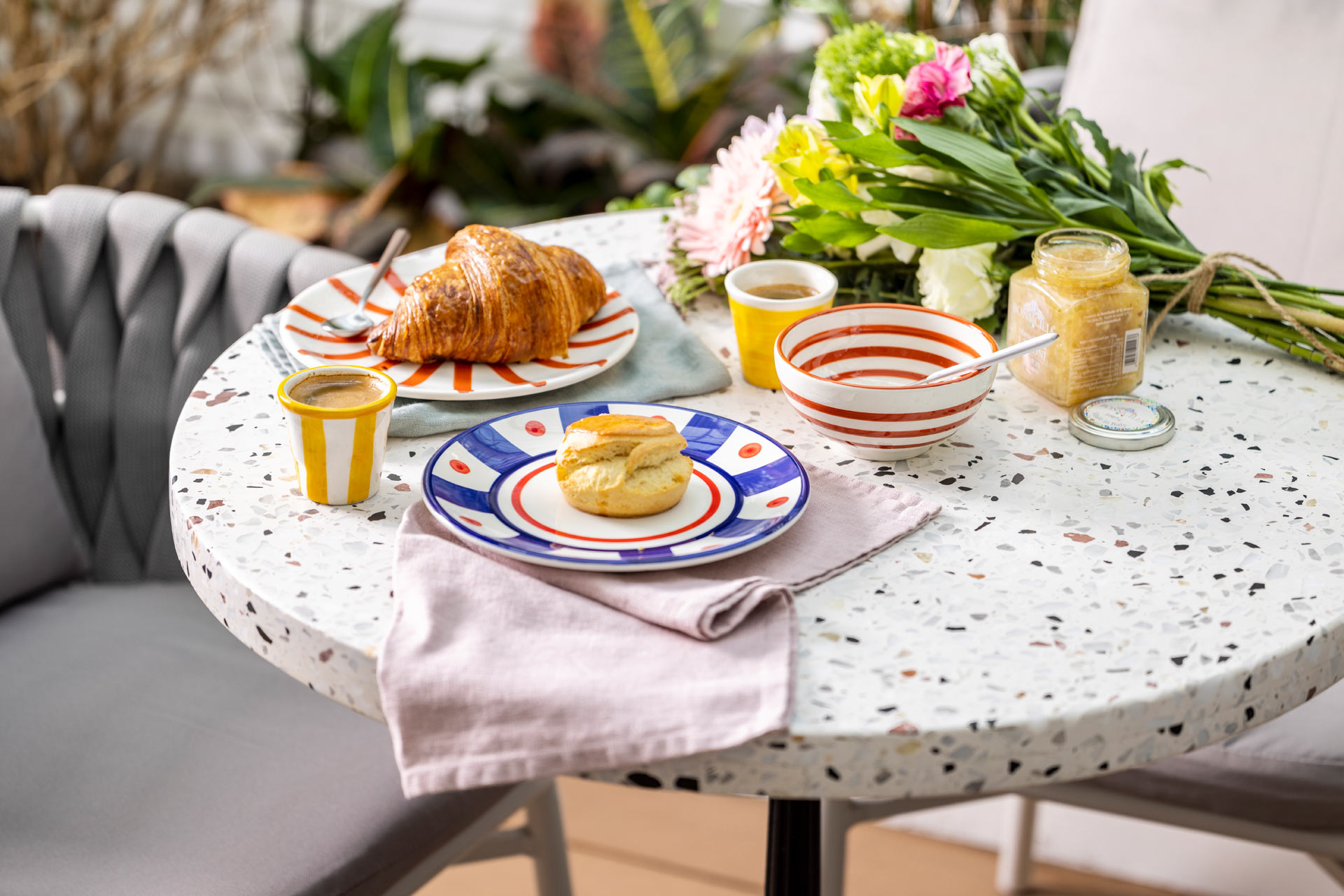 What tableware trends do you see emerging across the F&B industry? Do you have any tips to improve a table display?
The F&B landscape is rapidly evolving; from classic whiteware, shapes, colours and material to a more contemporary and trendy design.
There is little difference left between home and restaurant; tableware like old boring white plates, classic glass shapes, standard flatware and creamy tablecloths will soon be replaced by a symphony of colours, forms and lights. If you check our Instagram page, you will see many table arrangements with unusual objects, such as the porcelain egg by Royale-Su Misura, which uses as an amazing display for a real poached egg with truffle, for example.
Since the pandemic subsided, people are enjoying life with a new intensive perspective, and they will be more attracted by novelties than ever before. In light of this, interior design, table and bar-setting is crucial. We have to be sensitive to the market trend to create a great dining experience by having a great styling of F&B display.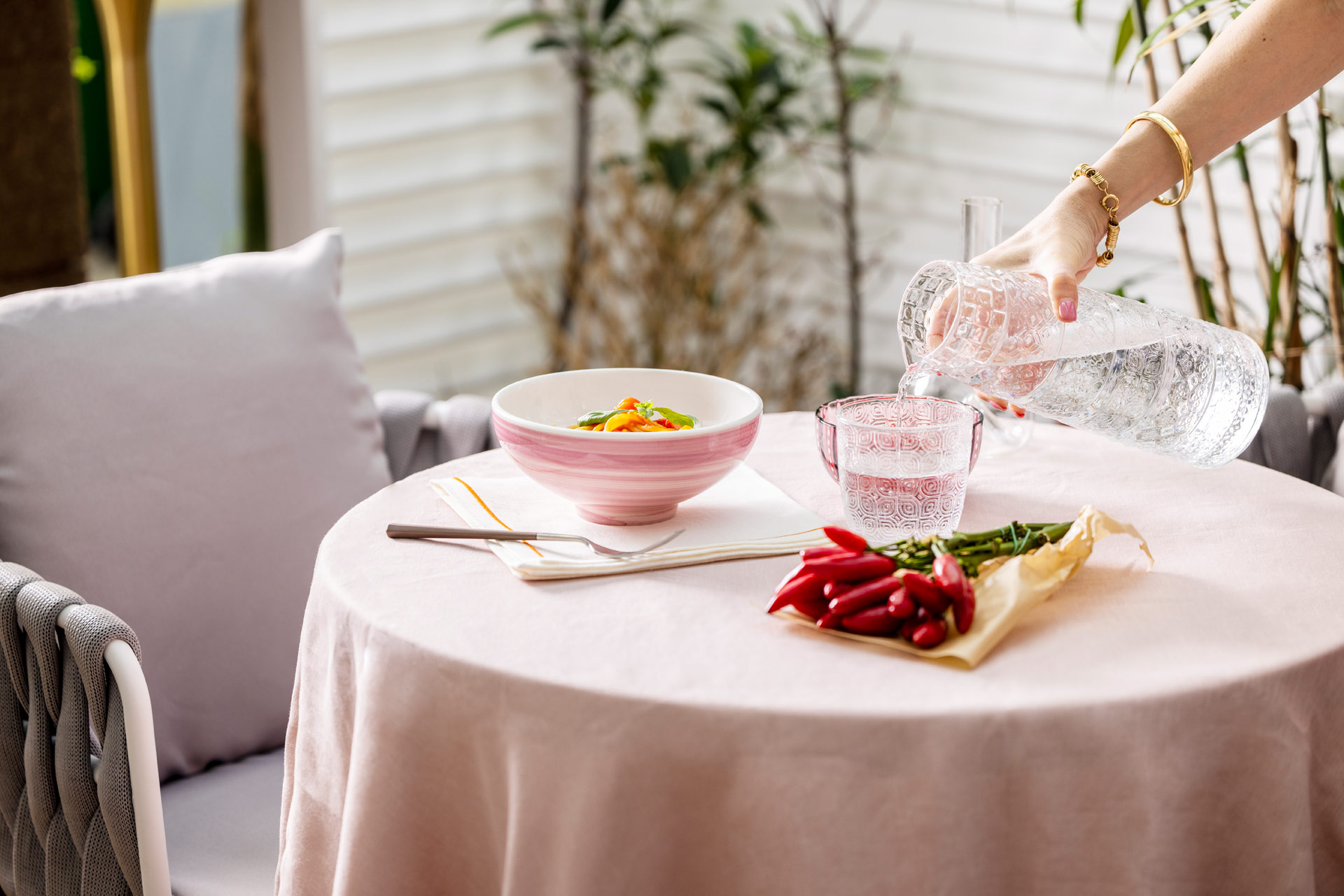 How important is cutlery and tableware to the dining experience?
Everything you taste is that much more precious when the presentation matches the quality and taste of food and wine. For years, the Michelin Guide promoted the best restaurants by giving importance to food, wine lists, service and a proper level of tablesetting. This is a must nowadays, especially in the APAC region where there is an old tradition of porcelain, and the market is getting more and more sophisticated and demanding.
From To The Table and FHA to Hofex, Tablo participates in some of the most important trade events in the hospitality industry. How important is it to be there?
Being a key player at the most important international and regional fairs around the world is crucial. We always have four different table settings on display, representing the full list of our principals. Each table setting is a fine template of a different mood and style. This year we introduced the "afternoon break" setting with a small pastry, tea and coffee which sits at the heart of Italy's breakfast, or following lunch and dinner. During the fairs we can be closer to our customers and are able to offer direct support to restaurant managers, chefs, and all the key decision makers to build the best dining experience for their restaurants.
---
Meet Vincenzo and his sales team at To The Table in W Kuala Lumpur from 26-28 September.