Spotlight: Sister Light by Zafferano
Zafferano has launched a new 'smart' version of the Sister Light, the company's most technologically advanced cordless lamp designed by Federico de Majo.
All versions of the lamp – table, mini table, peg and wall – are now controlled remotely via the Zafferano Lighting smartphone app. Switching on and off, adjusting the intensity (dimmer) and colour temperature (choice of three colour temperatures), programming the switching on and off of the lamps – either individually or in groups – are just some of the possible operations.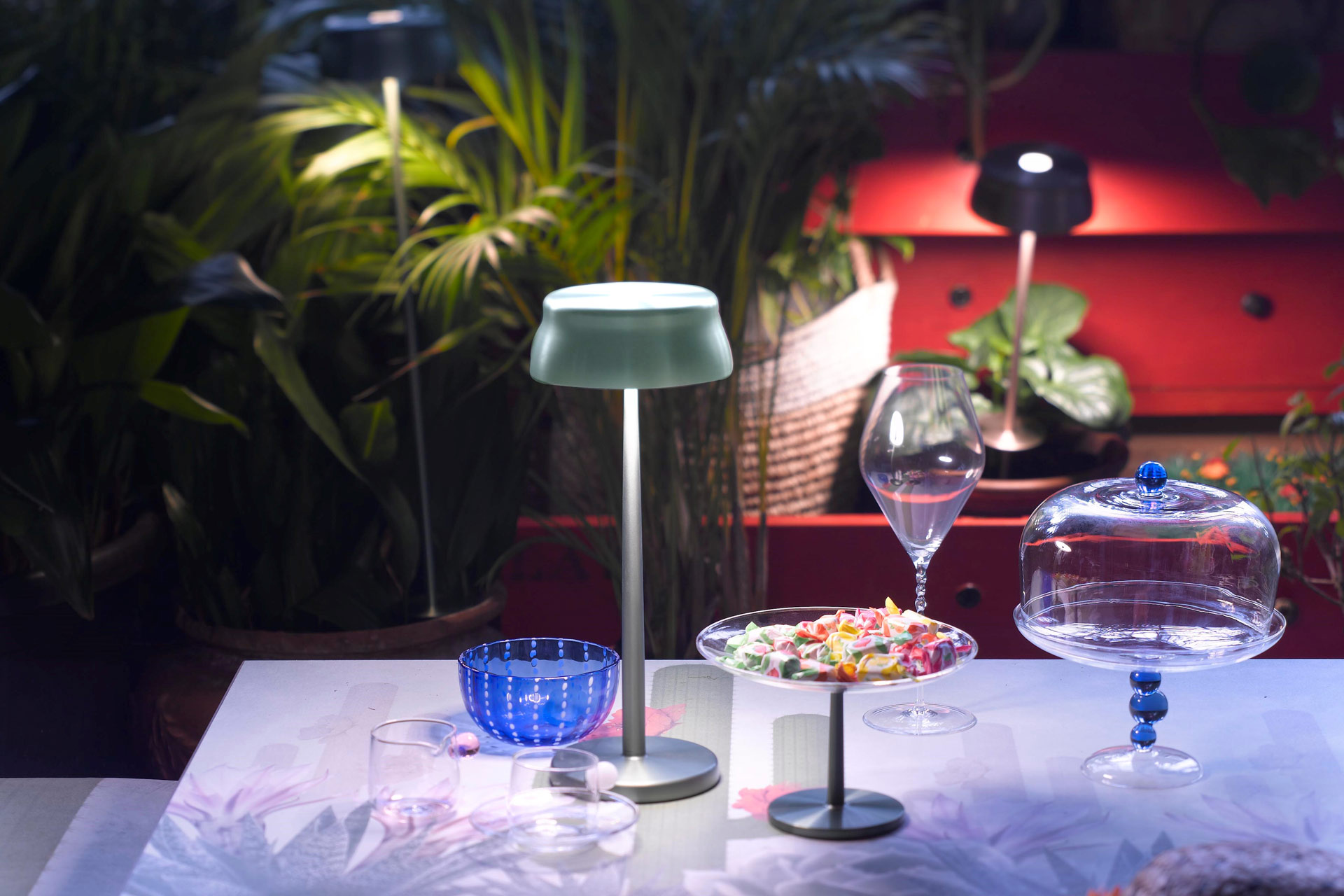 This innovation is particularly interesting for hospitality venues, where usually many elements operate at the same time. The lamp has also had a makeover with the introduction of a magnetic head, which allows charging via a single contact charging base, as well as the addition of new pearl white, pearl black, and ivory finishes, which join the previous green, gold, and copper finishes. To function, the lamp must be connected to a Wi-Fi network with a 2.4 GHz frequency.
Founded by Venetian designer Federico de Majo in 2001, Zafferano aims to embellish and customise living spaces while fully expressing the functionality and aesthetic appeal of Italian design. Wine-tasting glasses, colourful tumblers, glass and stoneware, indoor and outdoor luminaires and portable lamps: Zafferano products make everyday life extraordinary, bringing emotion to all the living spaces, thanks to the formidable combination of creativity, lifestyle and durability.