André Fu Studio has put a romantic spin on the classic Chinese supper club for its latest restaurant project, the newly-opened 5 On 25 at the Andaz Singapore. The Cantonese eatery, which is located on the hotel's 25th floor, centres around the communal experience of eating dinner.
"The beauty of hospitality is that it brings people together," said the Hong Kong-based studio's founder, André Fu. "Restaurants give us the feeling of escape and reconnection through food."
The interior of the venue – which seats 68 guests in the main area and also features two private dining suites – was partly inspired by Fu's childhood memories of traditional Chinese restaurants and tea-houses. "I remember walking into those spaces and experiencing this sense of stepping back in time," he said. "They were always quite cinematic, visually mesmerising and theatrical. And that was the memory I tapped into when I conceived 5 On 25."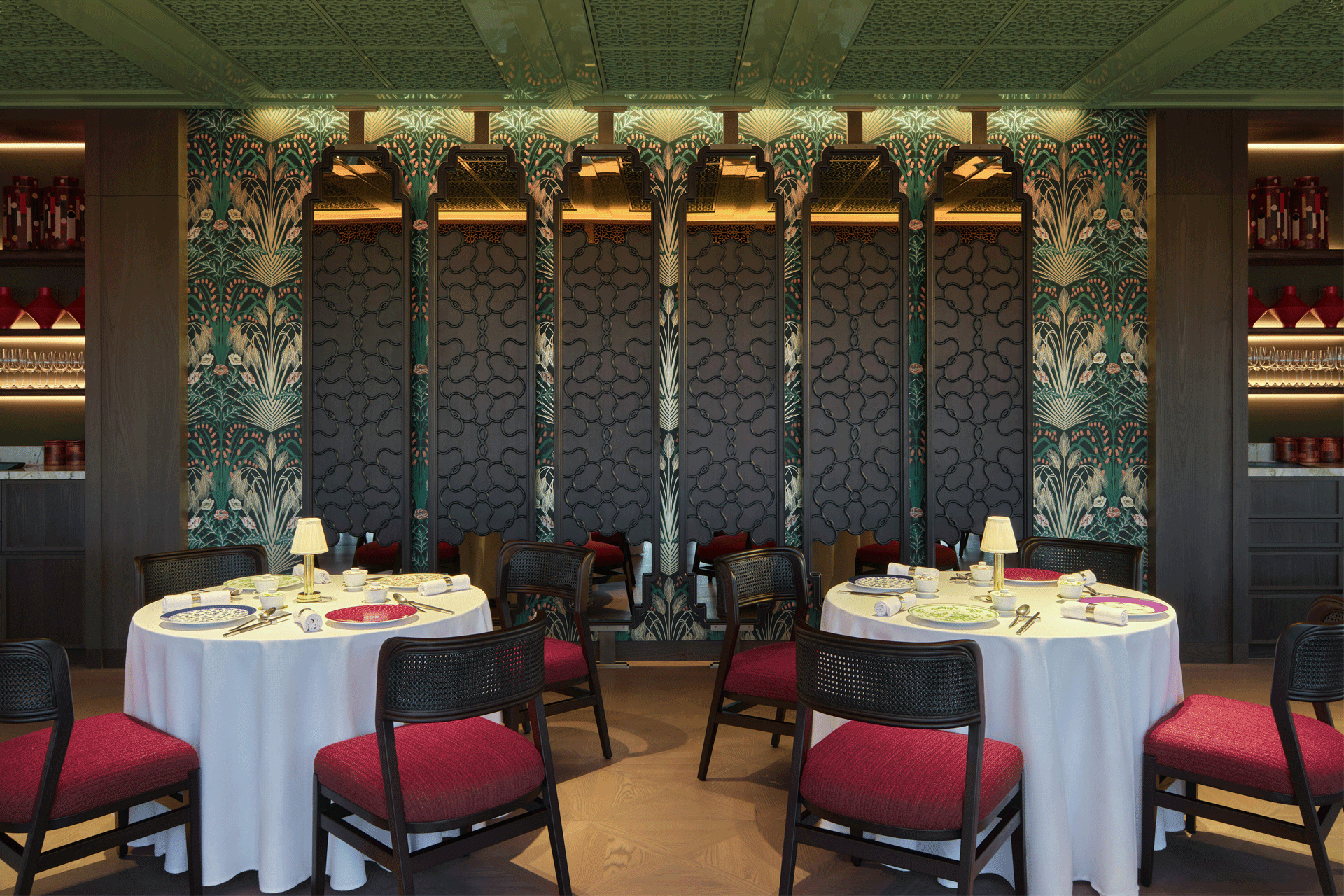 The restaurant features a rich colour palette of ruby, dark chocolate, dusty pink and emerald greens. Textured velvet, lacquer and warm timber hues evoke the charm of 1950s Singapore, while a central lacquered pistachio-green ceiling panel etched with an intricate lattice pattern dominates the room.
The private dining suites are equally as luxurious, featuring plush sofas, a green onyx back wall, hand-tufted carpets and dramatic pendant chandeliers of light mint-green cut glass. "There's a sense of eclecticism about these two rooms," says Fu. "I wanted to create an imagined narrative in which the diner has been invited to dinner at the home of a well-travelled, sophisticated Chinese family."
"Chinese restaurants are always tricky to design," the designer adds. "With 5 On 25, though, I felt I was able to push its personality a bit further with the idea of dining in a private home. That allowed me to elevate the aesthetics without straying too dramatically from the other F&B outlets on the floor. The restaurant's design completely fits within the Andaz aesthetic and emotional approach to hospitality."