Parisian restaurant and boutique Caviar Kaspia has opened its first New York outpost at The Mark. Designed by Jacques Garnge, the caviar hotspot embodies the spirit of the iconic Parisian restaurant, a celebrity favourite since it first opened in 1927.
In harmony with the ambiance of the Upper East Side hotel, Caviar Kaspia evokes old world elegance and comfort with Parisian flavour. Design sees Caviar Kaspia's signature blue tablecloths making an appearance, alongside emerald green mohair banquettes, wood panelled walls and a sculptural Belgian black marble bar, with warm ambient lighting by L'Observatoire International. "I was inspired by Caviar Kaspia's original dining room on Place de la Madeleine in Paris, which is so intimate and warm," explains Jacques Grange, Interior Designer. "I felt passionate about remaining true to its design but translated through the eyes of the trendy and timeless Mark Hotel – an iconic destination in New York City."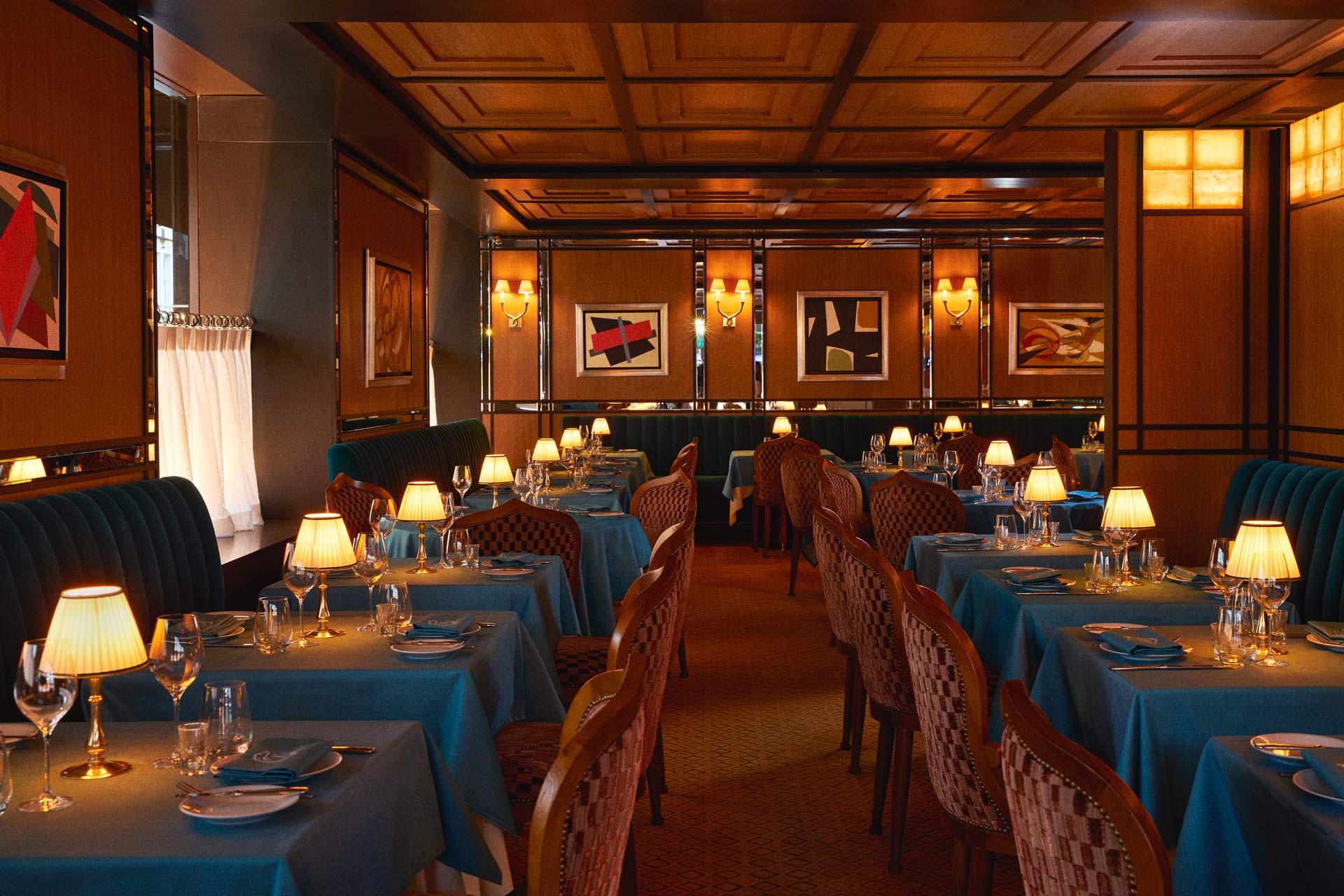 Naturally, the restaurant has an extensive caviar menu, with eight different types of farm-raised caviar on offer, which originate from multiple regions around the world and boast various taste profiles. House favourite twice-baked potato topped with caviar stands firmly on the menu, alongside the likes of blinis with smoked salmon, bottarga, vegetarian caviar made from liquified and spherized truffle, and eggs with caviar.
Ramon Mac Crohon, CEO of Caviar Kaspia, adds: "Opening Caviar Kaspia inside the iconic Upper East Side hotel is a milestone for our Parisian institution. Considered the 'Fashion Cantine', Caviar Kaspia assumes its authentic attachment to the international sphere of fashion and creatives. It was therefore a natural evolution for us to open at The Mark with whom we share the same values, philosophy, and clientele… It's a match made in luxury heaven."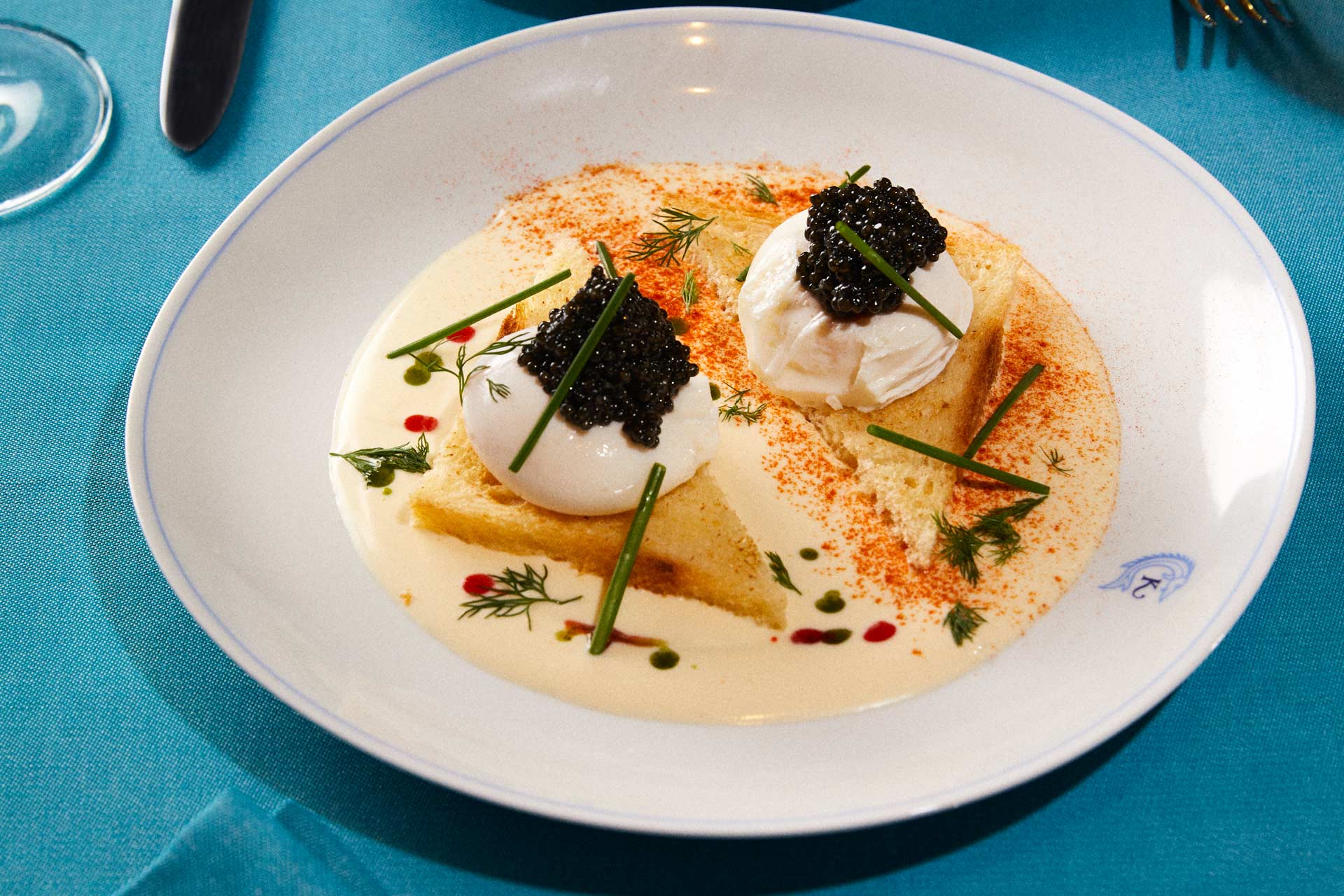 CREDITS
Photography: Courtesy of Brett Wood