Acclaimed pastry chef Cédric Grolet has launched a new afternoon tea experience with a French twist at his venue Cédric Grolet at The Berkeley in London.
The culinary superstar, who is known for his trompe-l'œil artistry, is marking the start of the autumn season with the launch of Goutea, a fusion of goûter (the French tradition of sweet snacking) and the traditional British afternoon tea.
Diners seated in the surroundings of The Berkeley Café, designed by Remi Tessier, will kick off the Goutea experience with an iced vanilla tea. Grolet's cake stand – perfectly paired with tea, coffee or champagne – will feature two savoury and five sweet creations. The menu will evolve and change with the seasons, but for autumn, the pâtissier has chosen to showcase his signature vanilla flower, a Paris Brest, a pistachio cookie and – in a nod to English purism – a classic scone with cream and jam. The final dazzling touch is a glistening trompe-l'œil green apple, featuring fresh apple and dill inside.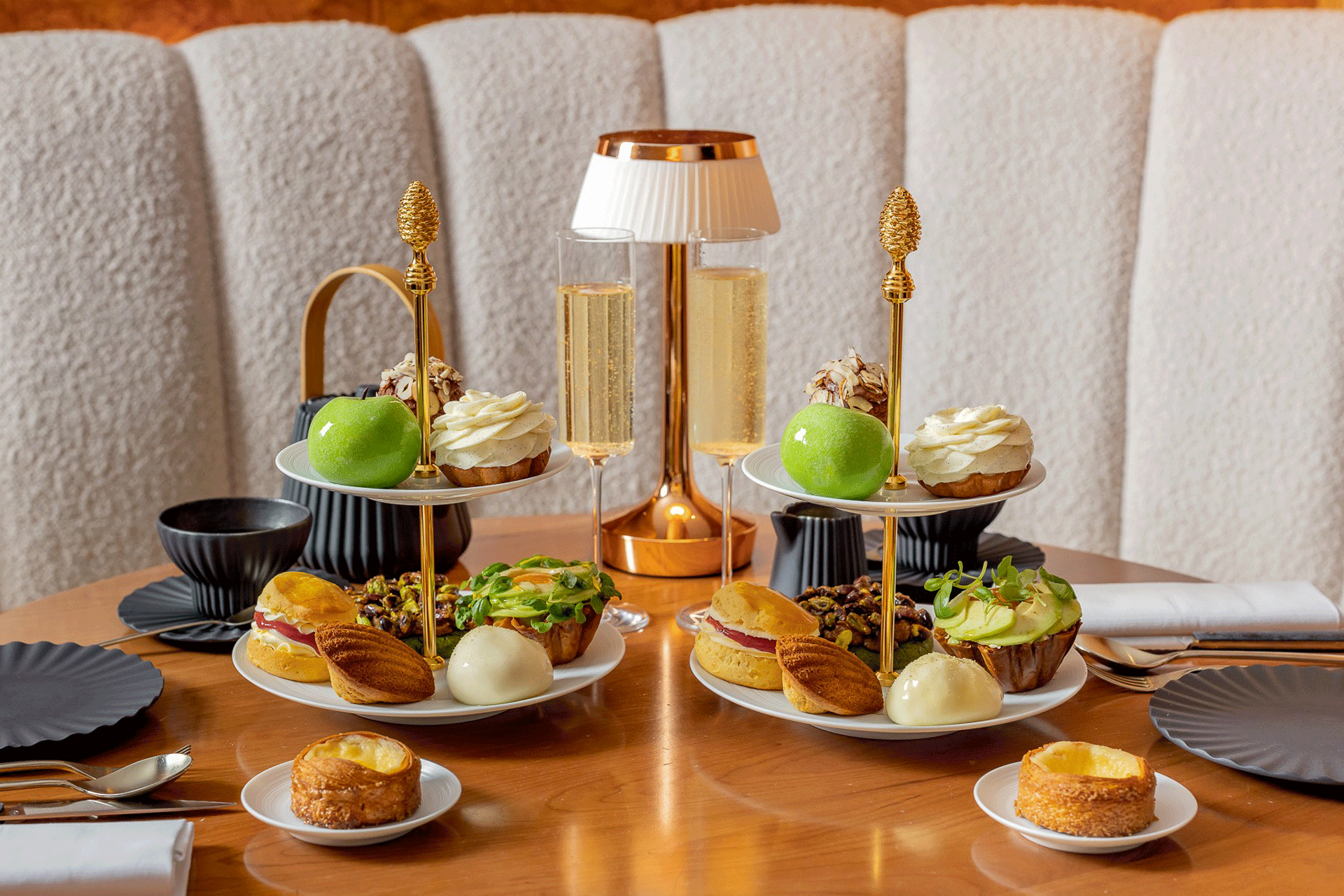 The savoury goodies include Grolet's highly intricate take on avocado on toast and a trompe-l'œil burrata revealing tomato gel and basil pesto when cut open. A mini comté cheese and bacon quiche, warm from the oven, will be bought to table mid-service to complete the savoury offering. Surprise touches, such as chef's circulating the room with trays of freshly baked madeleine, will also enhance the experience.
Grolet first opened the doors to his Berkeley venue – his first patisserie outside of France – in February of this year, saying at the time: "London was the first city I ever visited outside of France. It has always had a very special place in my heart, and to open in this incredible city is a long time dream." His Goutea experience will be served seven days per week.