Greek luxury lifestyle brand Domes has opened its first standalone restaurant, Makris by Domes, in the centre of Athens.
The new fine-dining restaurant marks a new concept for Domes, as well as a new location and direction for the brand, which is seeking to evolve from a hotel- and resort-only group to a lifestyle hospitality brand, featuring not only standalone restaurants but also beach clubs and mixology bars in the future.
Makris restaurants have been extremely popular across a variation of Domes' luxury hotels such as flagship Domes Miramare in Corfu. Now, Chef Petros Dimas and his team are offering Domes' signature à la carte and degustation menus to guests in mainland Greece. Housed in a Neo-Classical three-story building in Thisio, Makris by Domes' ground floor comprises a sophisticated and atmospheric dining space seating for up to 40 covers, while the impressive cellar extends further seating with a glass floor to view historical remains and artefacts. For example, the remains of the Eleusis Inn were restored and respected by the architectural office Makridis Associates from Thessaloniki, while all the design elements of the restaurant were created by art director Stefanos Malamas. There is also an intimate private space above the ruins named Aktiki, the first name of Athens.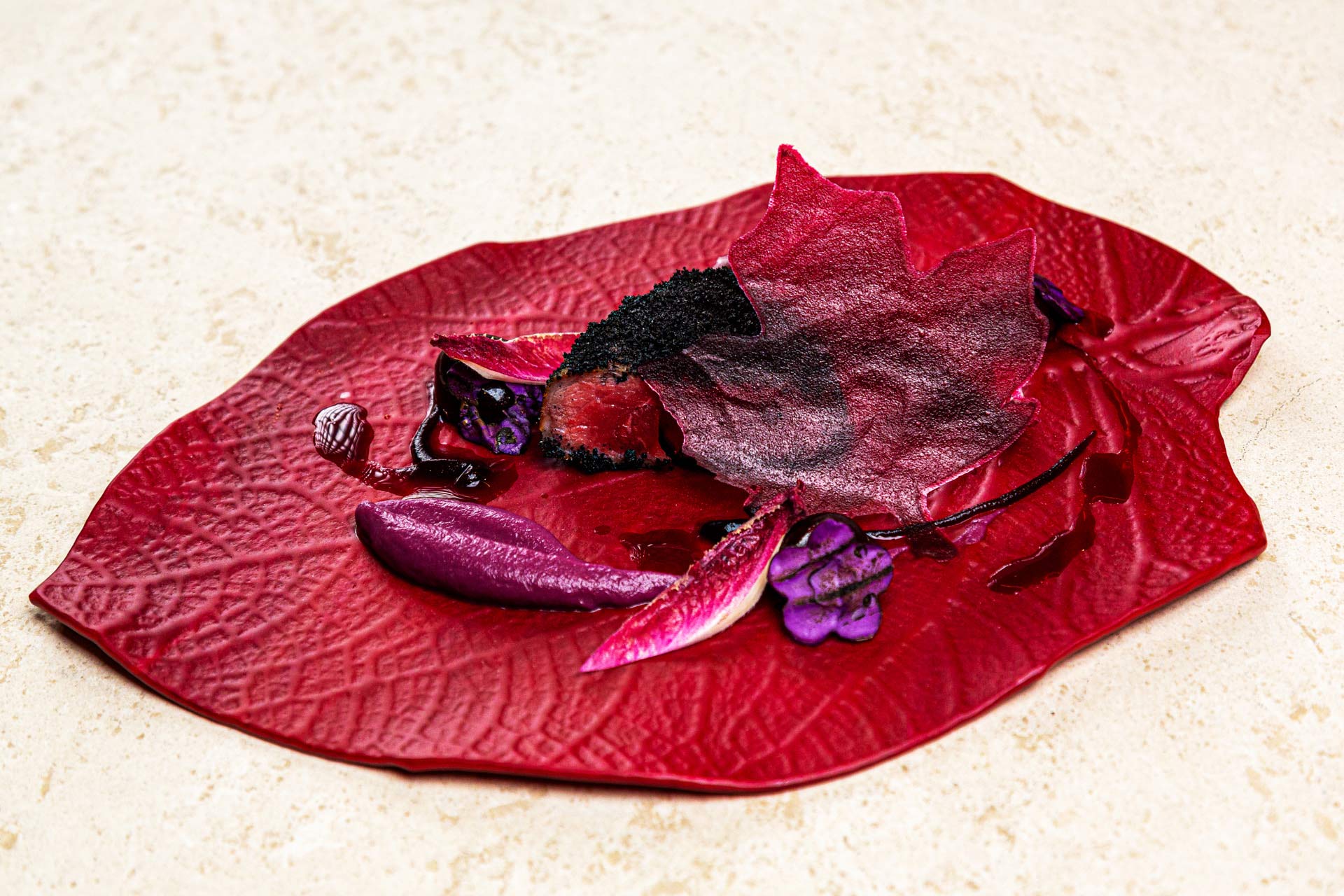 Chef Dimas grew up in Athens, nurturing his passion for cuisine and nature through his father's farm. Makris now sits near to his father's home, with the very same organic farm supplying the restaurant with vegetables, fruits, herbs, spices and flowers. Petros Dimas approaches cooking holistically, giving great importance to seasonal ingredients and the sustainability of the environment, with a farm-to-table philosophy.
Based in ancient Corinth, the organic farm removes intermediaries or long-distance transportation, and enables Chef Dimas and his team to control the quality of products, maintain a sustainable and seasonal approach, and personally select the freshest ingredients. Makris by Domes has also collaborated with local producers, to support the regional economy and promote community, culture and tradition.
Owing to this, the menu features dishes that highlight the natural flavours and aromas of true Greek origins, inspired by the region and surrounds. The two degustation menus of either eight or 13 courses, with additional surprises from the chef, are inspired by the Greek land and produce. Guests' culinary experience is enhanced by the restaurant's collection of extra virgin olive oils from all over Greece, as well as the fine tea and coffee list comprising rare botanical combinations and exclusive Taf Coffee blends. 250 wines from the Greek and international vineyards are also on offer, curated by wine masters Stathis Tsokos and Nikos Loukakis. Finally, the signature list of eight cocktails has been created to accompany the dishes of the degustation menus by award-winning bartender Christos Klouvatos.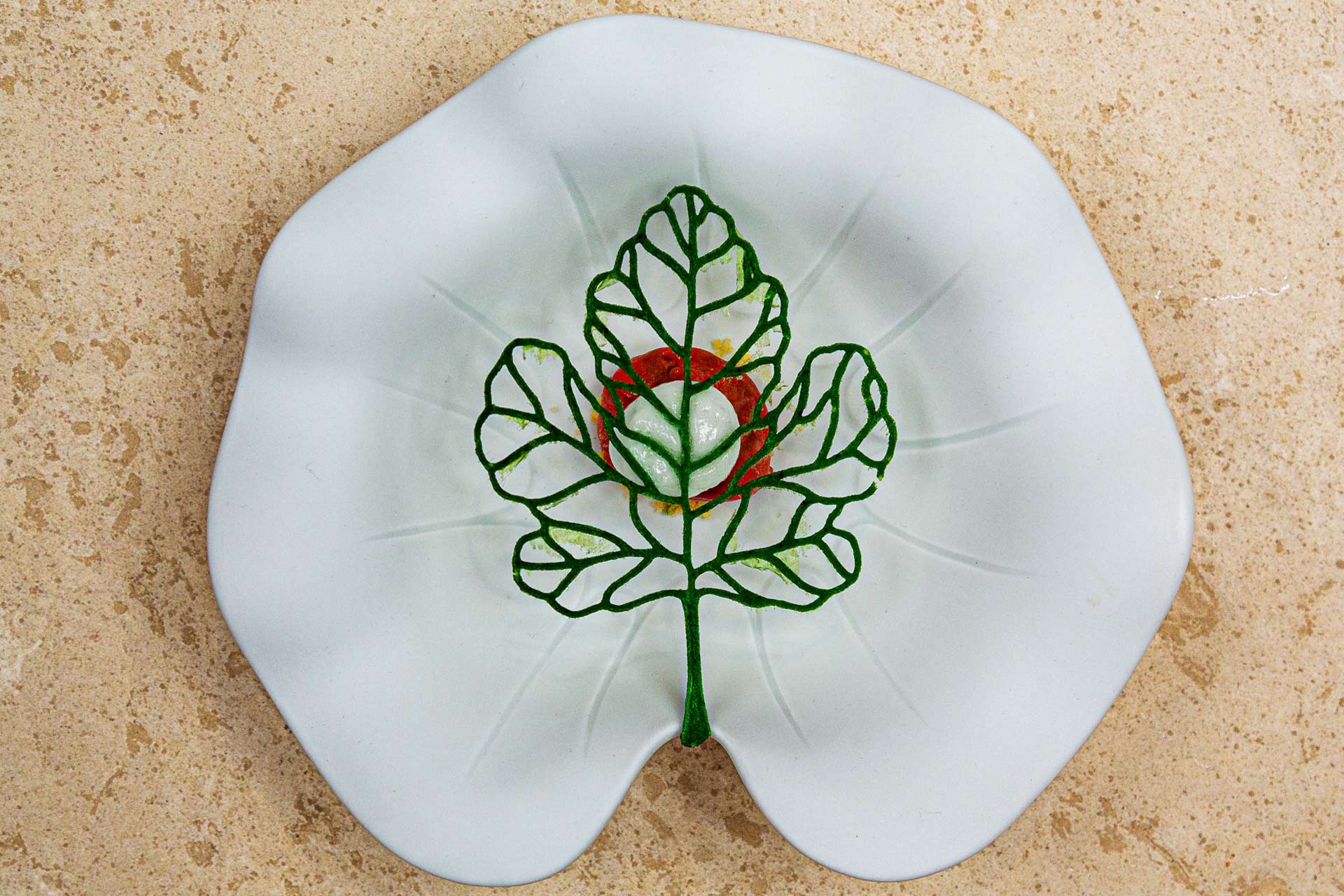 Culinary highlights include red mullet cooked with its scales, served with rockfish and pine nut, shrimp served with caviar and organic carrot, and silver cod carpaccio with Sigklino ham from Mani and San Michali cheese from Syros.
"Creative gastronomy is one of the leading expressions in the field of hospitality," comments CEO Dr. Giorgos P. Spanos. "At Domes we invest in the talent and enthusiasm of our people and support the development of their skills. Petros Dimas is an excellent chef, a mature leader and the ideal person for this very demanding project. We have long wanted to have a presence in Athens and all of the team at Domes are excited about Makris by Domes, and our new direction here."