Singapore-based Ebb & Flow Group will debut three dining concepts – Tribal, Slate and modprov – within Mondrian Singapore Duxton.
Slated to open in two phases across December 2023 and January 2024, the venture marks the group's trajectory towards a food ecosystem supported by Modern Provision – a boutique grocer that champions farm-to-fork dedication with its intentional curation of ethically-sourced, predominantly Asian produce.
The idea of establishing a distribution line of their own has long been a considered progression for the group with seven existing F&B concepts. Following a diverse string of successful brands, the team at Ebb & Flow Group has observed an increasingly discerning clientele who are curious about the thought that goes into each dish, origin of ingredients and backstory of the food they consume.
Expanding in an ever-dynamic culinary scene, the group gamely takes on the challenge of opening three new restaurants and managing their own provisions concurrently – all with the goal of achieving a self-sustaining ecosystem that leverages on direct connections with handpicked farms and boutique producers primarily from Asia.
"As we expand to count more concepts, the concern of a stable supply chain has always loomed over us. While this venture may seem dining focused on the surface, I see Modern Provision as the true catalyst for sustainable growth and community", shares Lim Kian Chun, Co-Founder & CEO of Ebb & Flow Group who goes on to explain: "With every producer relationship forged, there's a trust to do their ingredients justice and a hope for continuation. By channelling their produce into our supply streams and direct-to-consumers, we can keep costs low and maximise resources. This helps us deliver on the promise of offering quality goods at affordable prices, while championing artisans."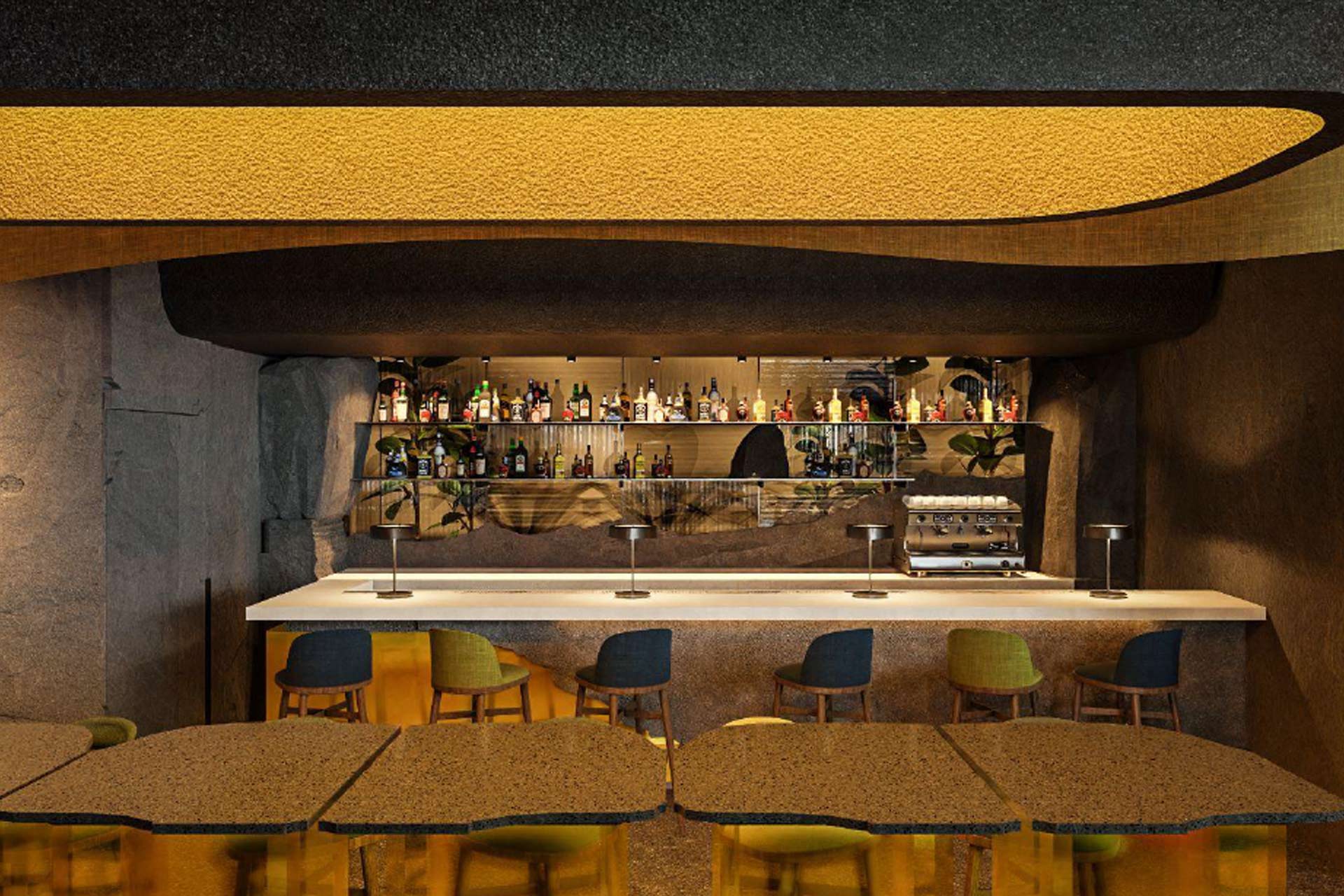 Centrally located at the ground floor of Mondrian Singapore Duxton hotel, Ebb & Flow Group is set to introduce three dining concepts supplied by their online boutique grocer for a varied showcase of quality ingredients.
Branching out Modern Provision's purpose of "good food for the ecosystem", the group will be launching Tribal and Slate concurrently in December 2023. With the former being a modern Asian grill focusing on wood-fire cooking and traditional techniques, and the latter, a modern Asian bar that emphasises freshness with minimal preparation, diners can expect a journey of varying culinary styles that can be easily transitioned through a walkway.
Ushering in fresh beginnings, the Modern Provision retail site is set to go live for customer orders in January 2024. To distinguish itself apart from other specialty grocers, its main differentiator is the carefully-considered curation of produce and goods that are directly imported from nearby regions. Prioritising support for artisanship with the firm belief that Asian ingredients can be the new benchmark for quality, the opening inventory will feature everything from meats, seafood, greens, pantry staples and ready-to-eat goods, with a selection that are exclusive to Modern Provision.
Launched in tandem with modprov – a restaurant translation of its online counterpart – the venue draws inspiration from homely Japanese eateries with its serve of rice bowls for hearty quick lunches in the daytime, with snacks and skewers to bring forth lively izakaya vibes for post-work gatherings when night falls.
At the culinary helm is Executive Chef Keith Wan who will lead a talented team of local junior chefs who have remained loyal to him over the years from Kilo Kitchen, Panamericana and Quay House. Capitalising on his flair for cross culture flavours and techniques both old school and modern, his direction will mirror the ethos of Modern Provision – distinctly Asian with a reverence for ingredient integrity and zero-waste consumption.
Leading the drinks programming side is Bar Manager Lai Siong Jin who has conceptualised drink menus at Claudine and Loof. Catering his no frills yet stylish approach to each concept's identities, expect smoky and spiced libations to pair grilled plates at Tribal; fresh, fruity and spirituous tipples with Slate's raw seafood-forward dishes; and breezy tall drinks to match modprov's conviviality.