Dubai-based Interior design firm H2R has unveiled The 9, a new luxury private members' club located in The Kempinski Hotel, within the Mall of the Emirates.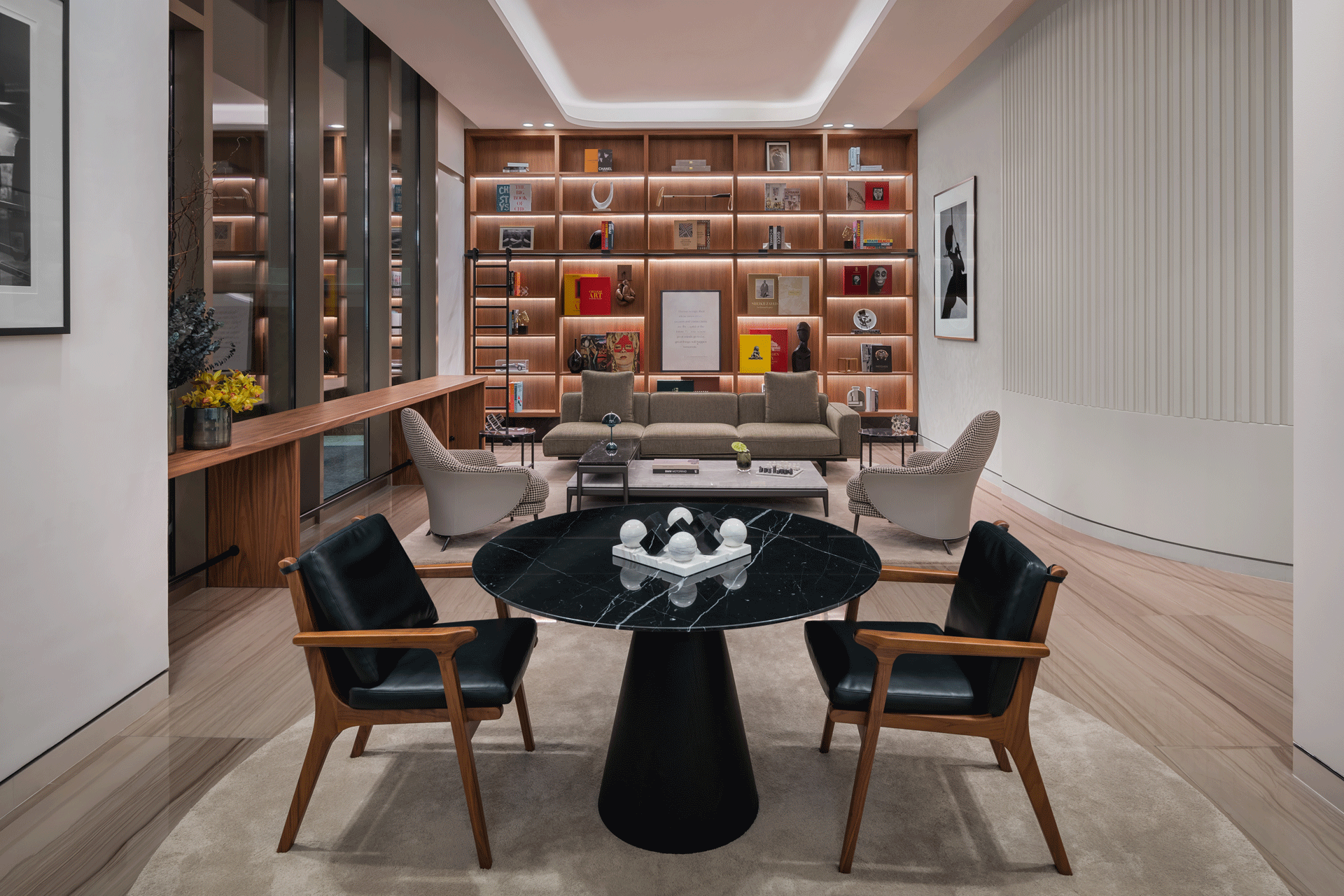 The creative space features a library area where tired shoppers can read, relax and play pool, as well as 'The Suite', a luxury sleeping pod designed to facilitate mid-afternoon naps. There is also a state-of-the-art humidor and cigar boutique combined with a lounge, a meeting room for conferences, and an office. Personal grooming spaces include 'Sartoria by Sergio Nesci', a bespoke tailoring service for suits and shirts, 'The Fitting Rooms – Personal Stylist Services' and an onsite barber shop.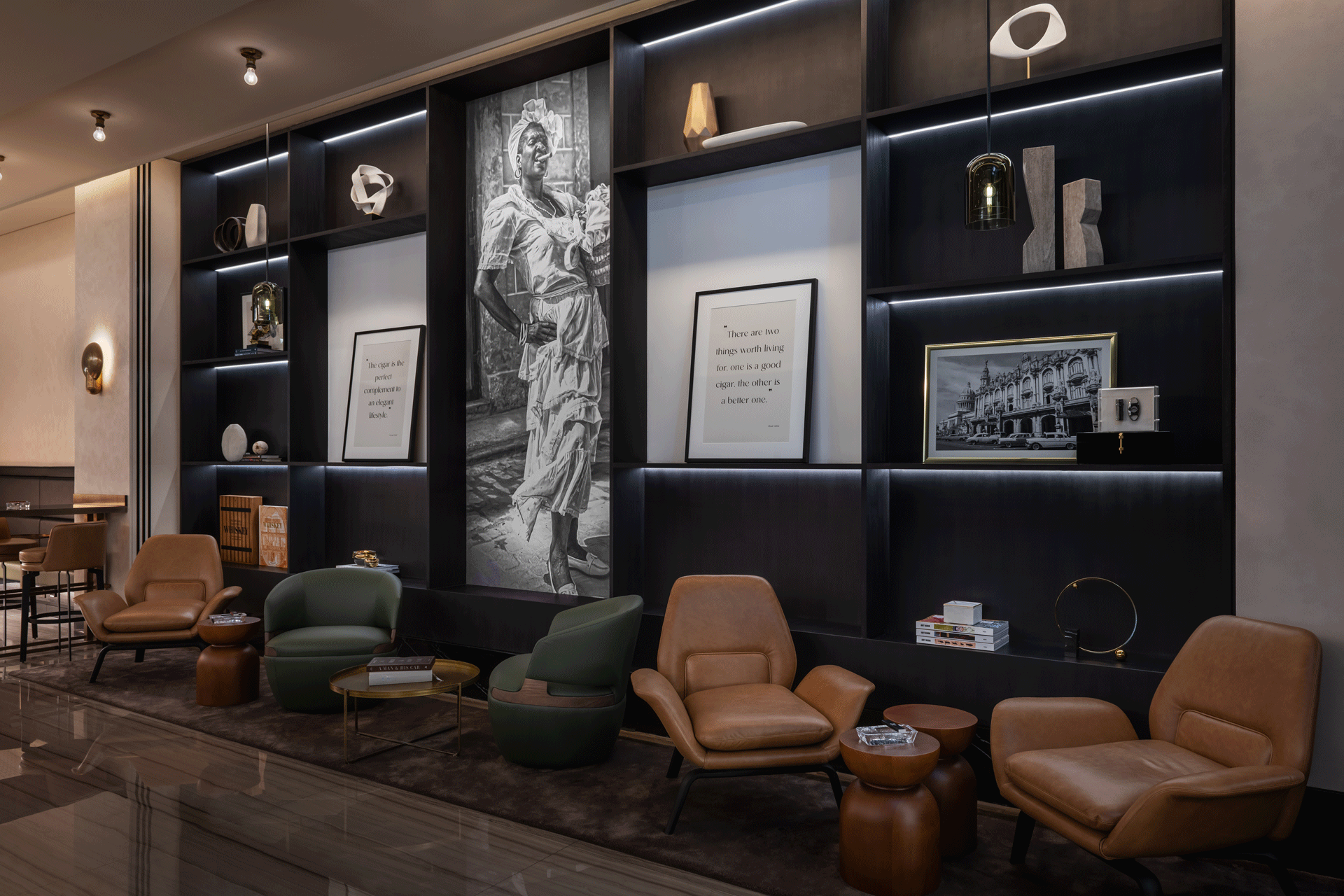 "Projects such as The 9 are exactly the type of destination and experience that truly inspires us," said H2R co-founder Husain Roomi. "Rather than create something seen before, having the chance to create a new destination within the already-established one of Mall of Emirates, inspired by the luxury clientele that it will welcome, was a source of great fun for us. The minimalist and luxurious design reflects our personal tastes well and is a fantastic example of how style and the consumer experience can go hand in hand and complement each other perfectly."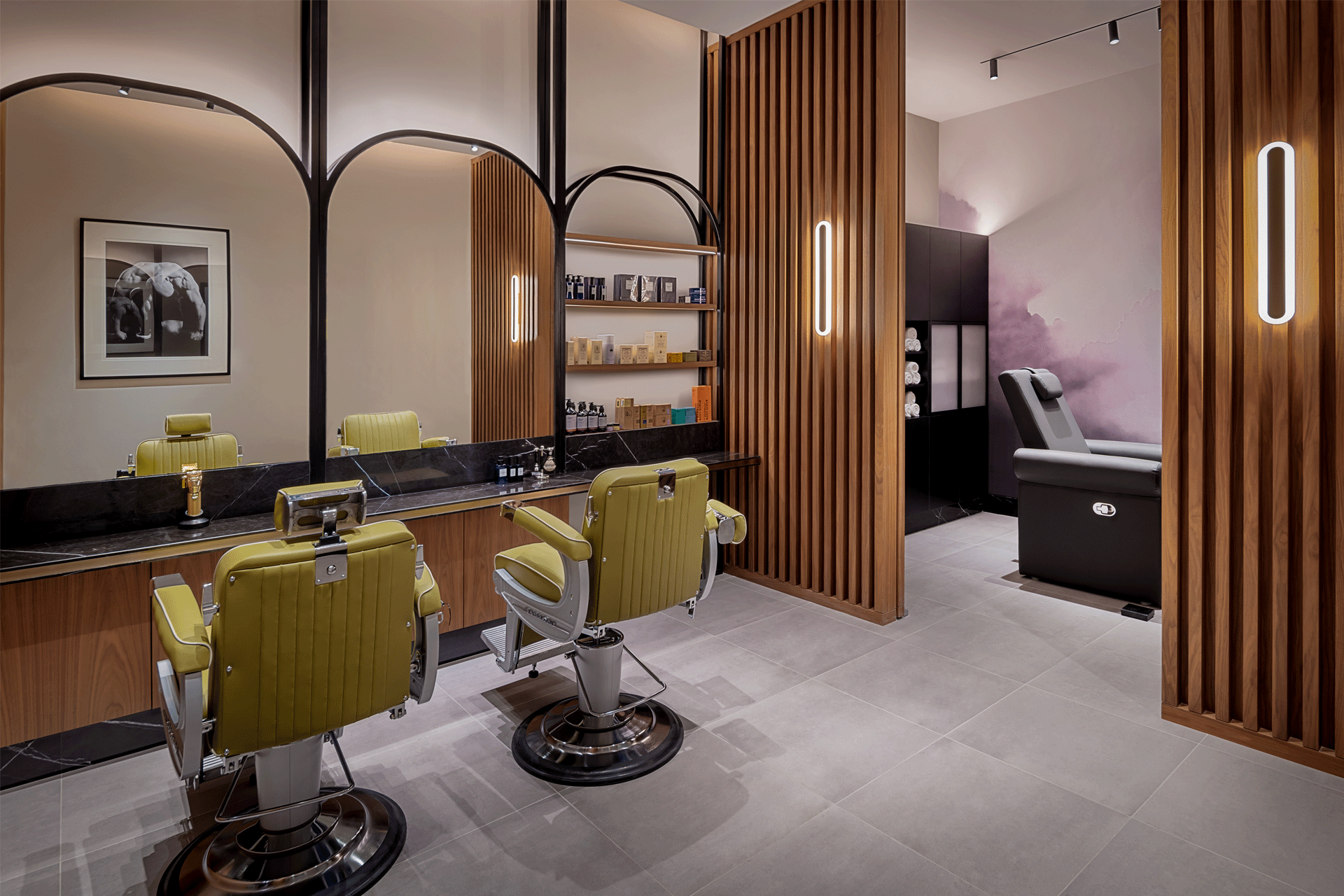 The interior plays with textures and layers, using a colour palette of dark browns, black and leather and a luxurious combination of marble, custom wallpapers and Italian furniture. H2R Design worked closely with Capsule Arts to complement the design with art and decorative accessories that feature throughout the space, such as sports memorabilia, collectibles and framed black and white sartorial photography.