Acclaimed chef Mauro Colagreco has teamed up with star designer André Fu on the interior concept for his new restaurant, Fiamma.
Set in Singapore's Capella hotel, the restaurant – whose name means 'flame' in Italian – focuses on familial Italian cooking, with highlights including hearty classics such as polpette and tagliatelle with blue lobster, as well as cioppino, a combination of clams, langoustines, scallops and crab claw.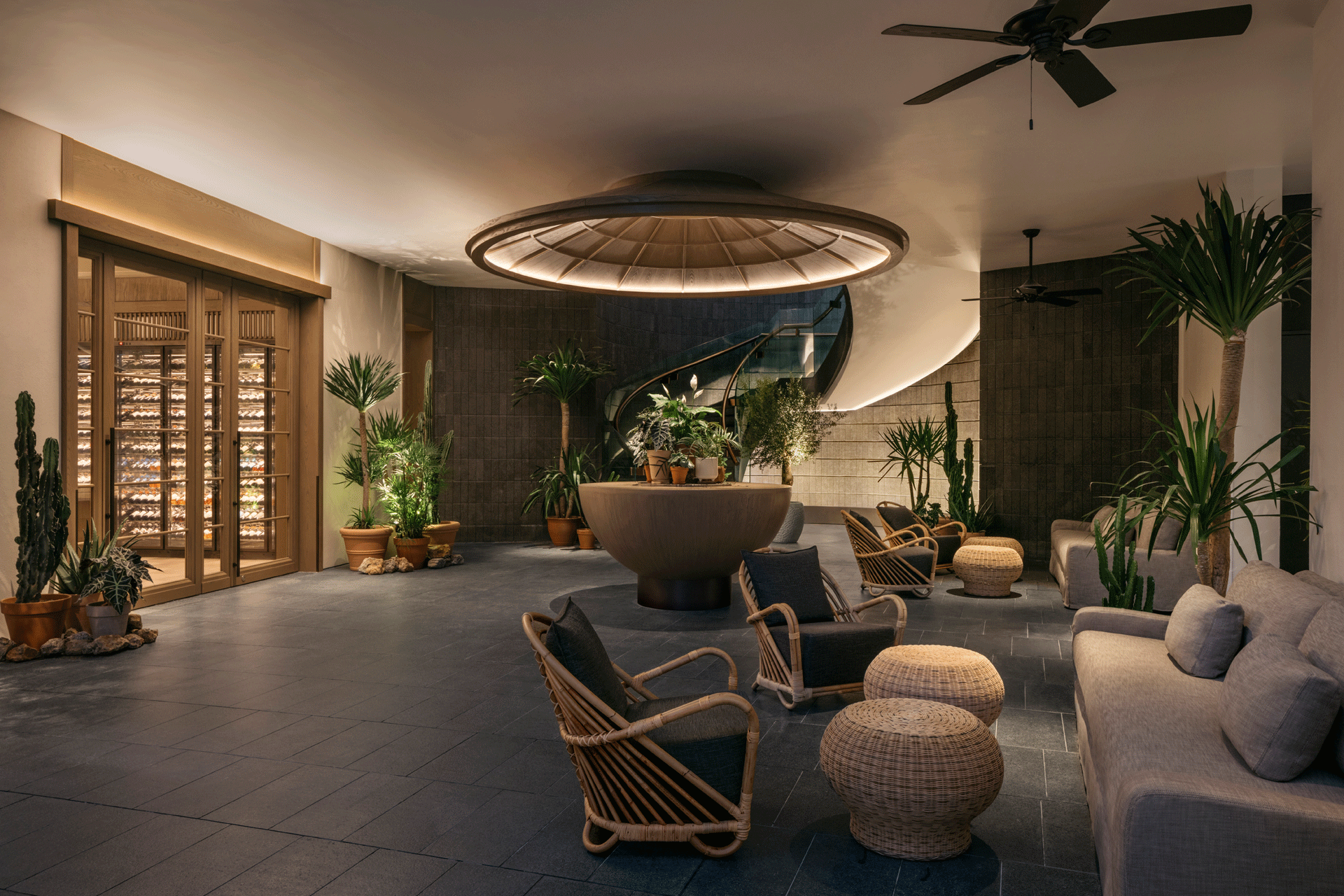 "We had a dialogue about the Mediterranean flavours, the honesty of the ingredients, and the atmosphere he imagined the food would be served in," says Fu of the collaboration between chef and designer. The result is an interior that subtly traces Fu's own European coastal experiences and his intention for diners "to feel both the expected and the unexpected."
The 138-seat venue is divided into six layered experiences, including an outdoor al fresco lounge furnished with exotic palms, a semi-private den with a wine fridge and a bespoke decanter table, and an oven chamber featuring a theatrical space anchored by a wood fire pizza oven. There is also a glassed-off kitchen, a private dining room for 16, and a 30m-long terrace lined with hardwood outdoor furniture.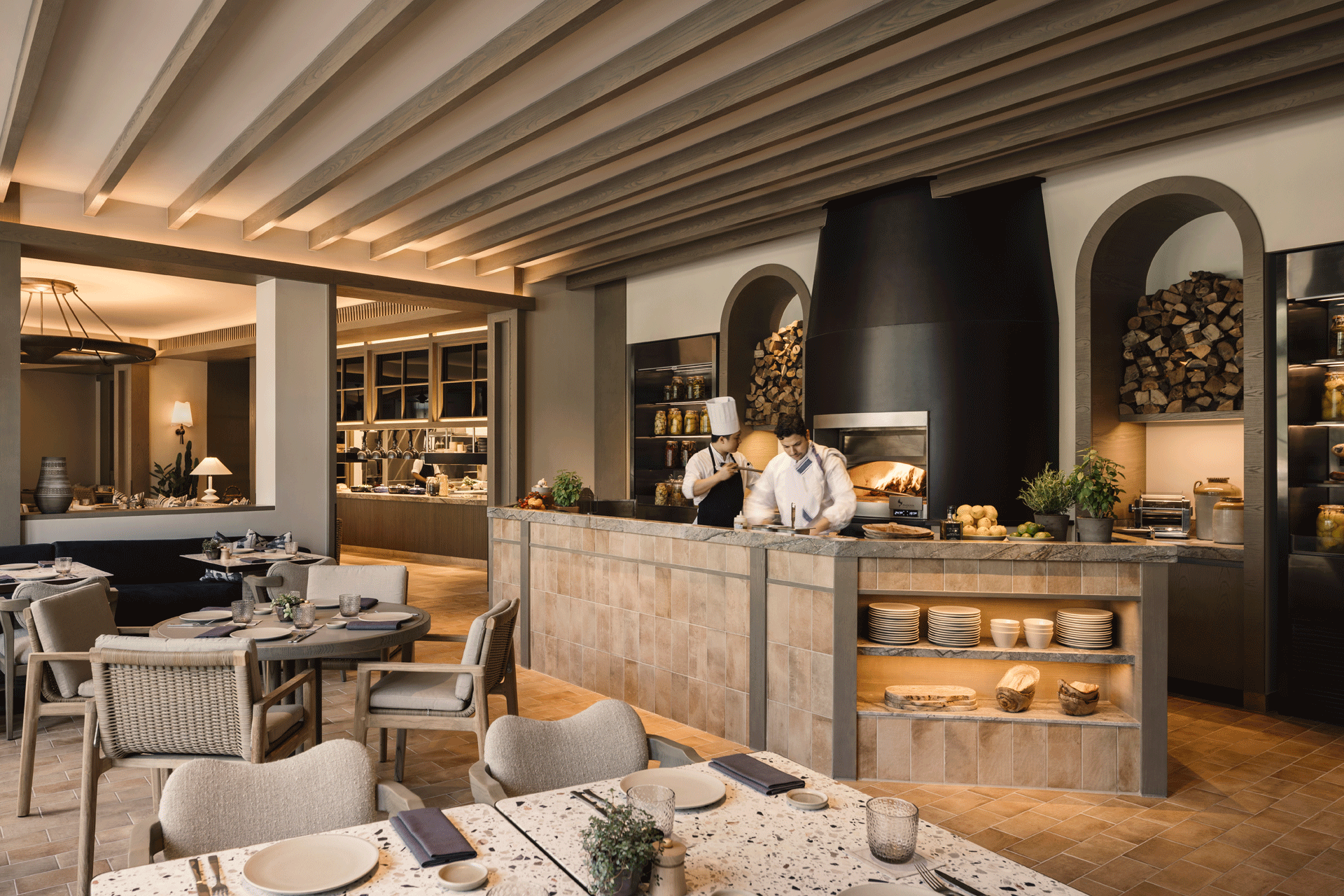 A chic, quietly understated colour palette reflects the hues and textures of the tropics, with earthy sand tones, burnt oranges and dusty aubergine hues featuring throughout. There is also washed oak, chiselled stone, wrought iron metal and soft linen curtains.
"Fiamma is Capella Singapore's living room and dining room," says Fu. "I want people to think of it as a place to just hang out all day. Much like you might do in a luxurious retreat in the Mediterranean in the summer. It's a place that's not overly casual, nor overly rigid. Where you can dine on wonderful, fresh food in a casual, relaxed setting, and wander off, in the middle of your seafood, out into the sunshine and into the pool."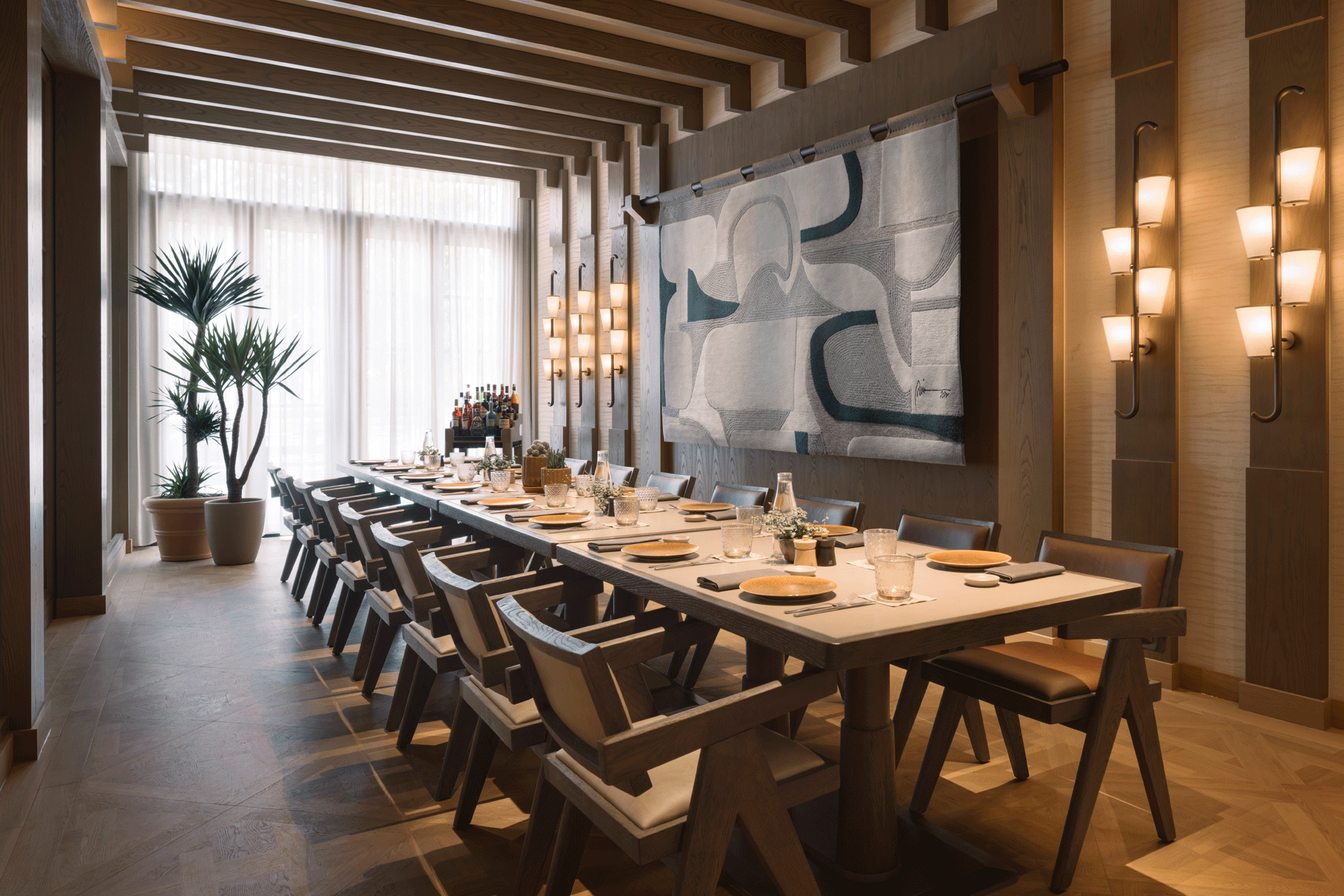 "It's been so exciting for me to watch this restaurant unfold," adds Capella Singapore's General Manager, Yngvar Stray. "The design is completely in sync with Mauro's food and his style of cooking – it's a little bit deconstructed, it's a little loose and it's completely contemporary without being uptight or contrived. It's incredible to me how André has achieved this sense of escapism not just for Fiamma, but also the resort itself."