The Standard, Bangkok Mahanakhon has teamed up with the acclaimed Mexican chef Francisco 'Paco' Ruano on a glittering new rooftop restaurant, Ojo.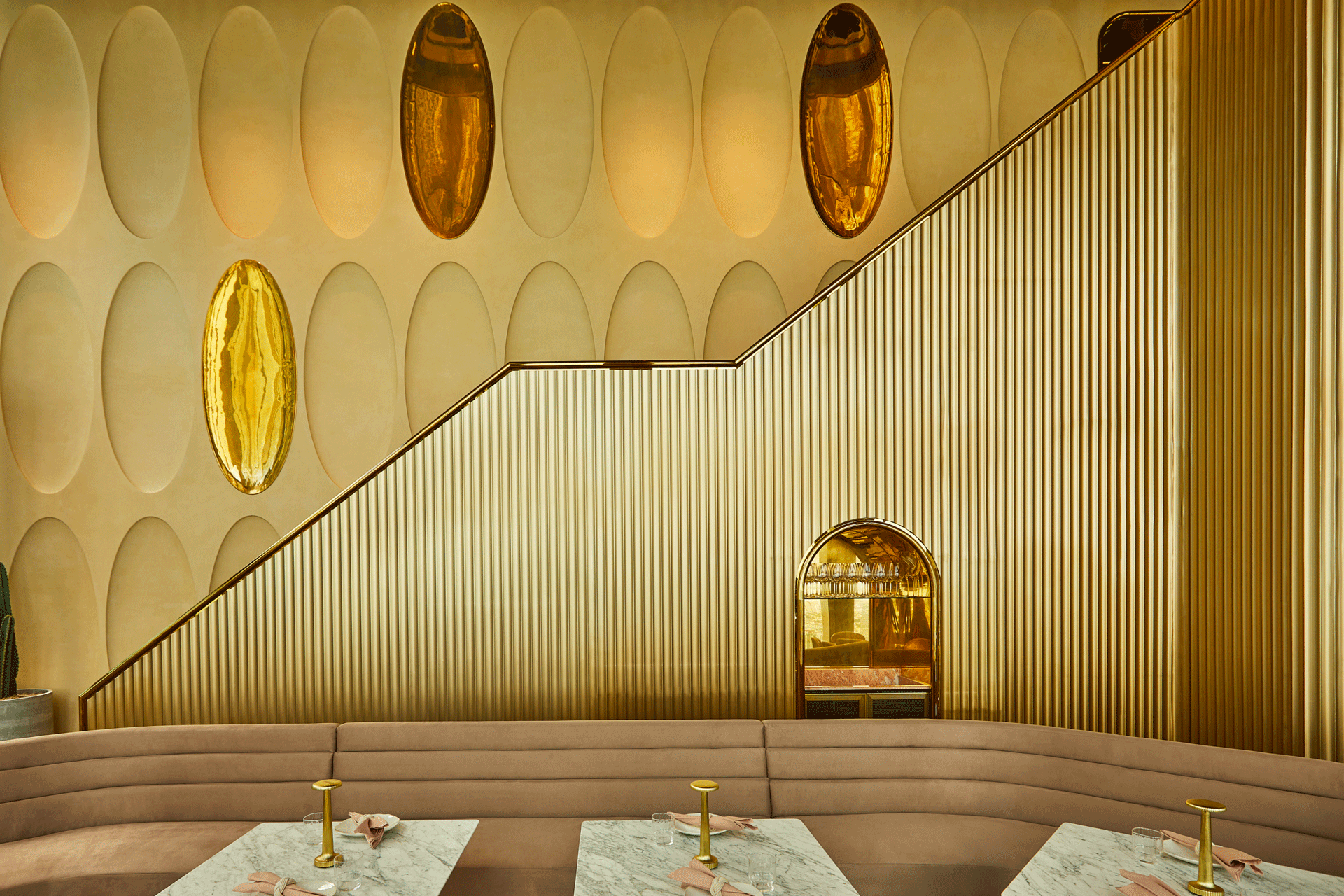 The hotel chain's new Asian flagship has positioned the Mexican-inspired restaurant on its 76th floor, where it overlooks the city. The name Ojo, which means 'eye' in Spanish, symbolises the all-seeing eye of a higher power, and is a nod to the concept of Ojo de Dios (Eye of God), which is deeply rooted in daily Mexican life, folklore and culture.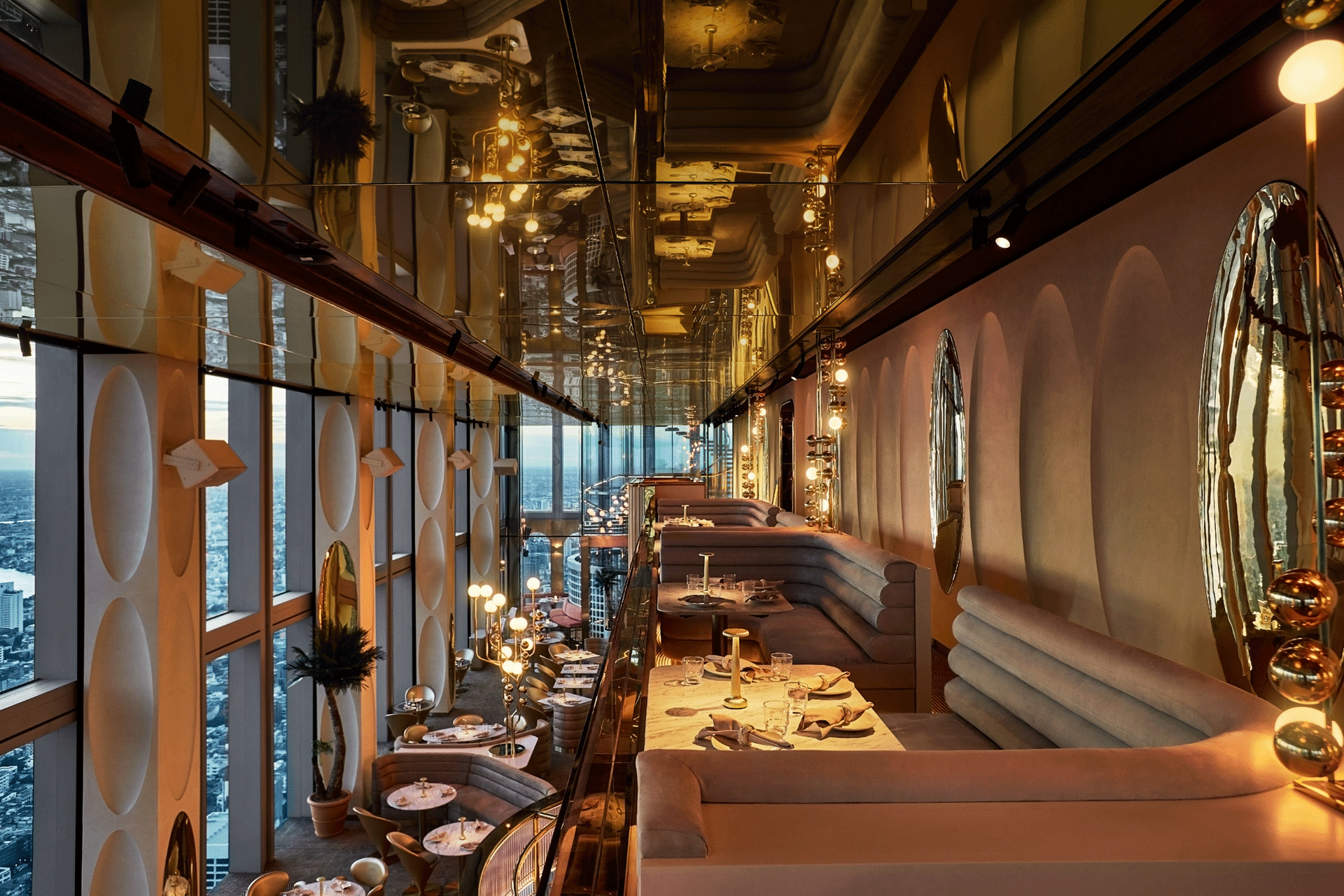 Designed by Ou Baholyodhin, the venue's rich, jewel-toned aesthetics take inspiration from the continent's precious metals and gemstones, in addition to subtly referencing the mysticism of Latin America's ancient civilisations. The palette of gold accents and gemstone hues comes together to form the visual representation of an architectural crown jewel.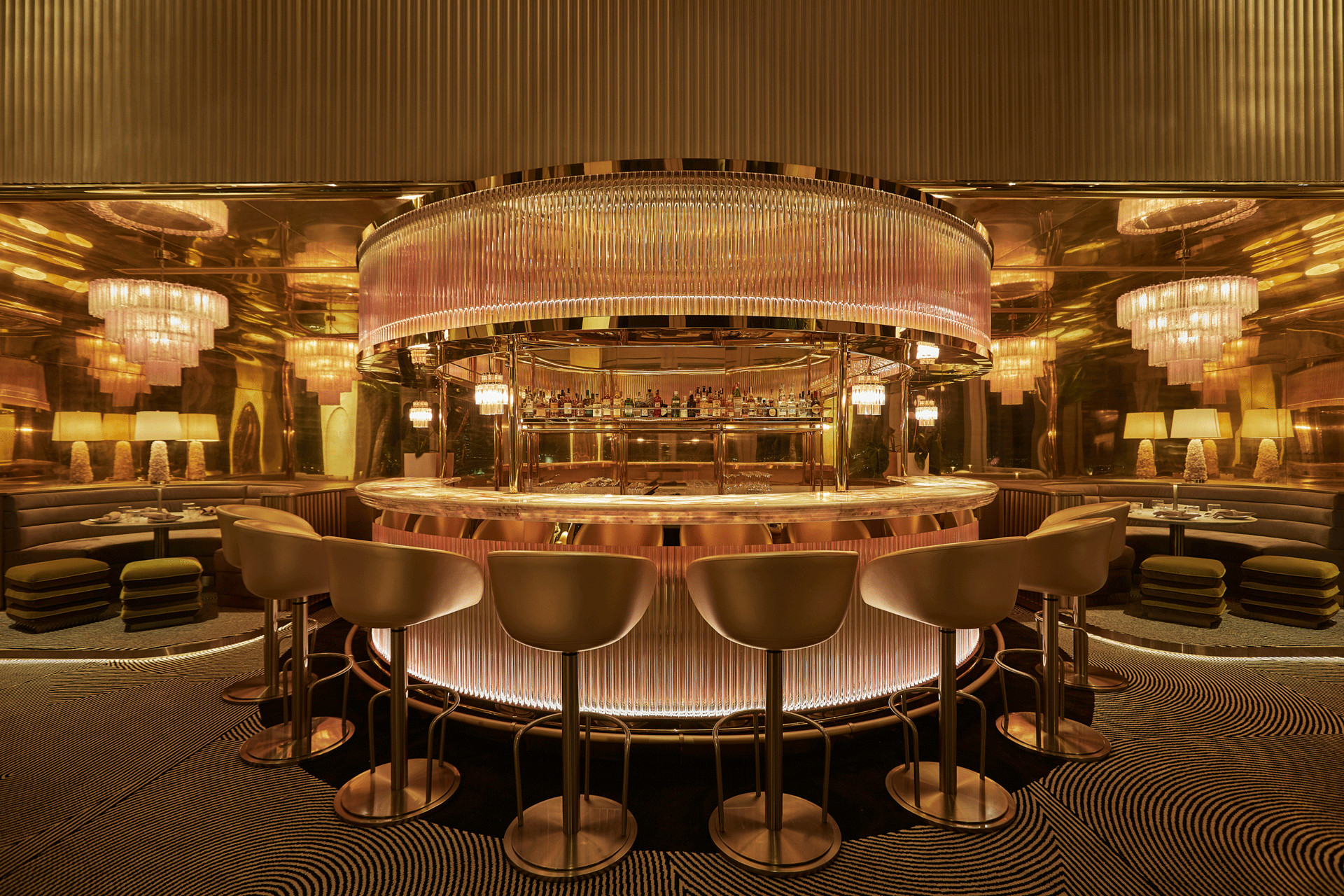 The food itself is rooted in Guadalajara-born Chef Paco Ruano's signature cuisine, which combines his traditional and contemporary Mexican techniques with imported and locally-sourced ingredients. Highlights include an inventive snack menu featuring guacamole with corn tostadas, aguachile with fresh tiger prawns and fresh coconut ceviche served with young coconut, fermented soy, coconut milk leche de tigre with yellow chilli. More substantial options include chicken and green mole, and slow-cooked short rib birria — a traditional ancestral stew cooked with aromatic spices at a low heat. Mexican desserts include a dark chocolate Tamal, and the chef's signature vanilla cream rice with cinnamon ice-cream.