H2R Design has unveiled its designs for the newly opened bar at Rove at the Park hotel in Dubai.
Situated within Dubai Parks and Resorts – the largest integrated theme park destination in the region – Rove at the Park hotel first opened its doors in 2019, followed by the Rove Bar in October 2020.
As the original interior designers of the entertainment-themed hotel, H2R Design was tasked with building on its own design to extend the property's quirky charm into Rove Bar, whilst retaining the hotel's inherent pop culture style.
The interiors include various elements and seating styles, from semi-private areas to lounge seating, all in keeping with the overarching themes to maintain harmony with the complete hospitality experience.
Exuding modernity and vivacity, the design concept employs various textures, mixed-media art, multi-coloured and prismatic motifs.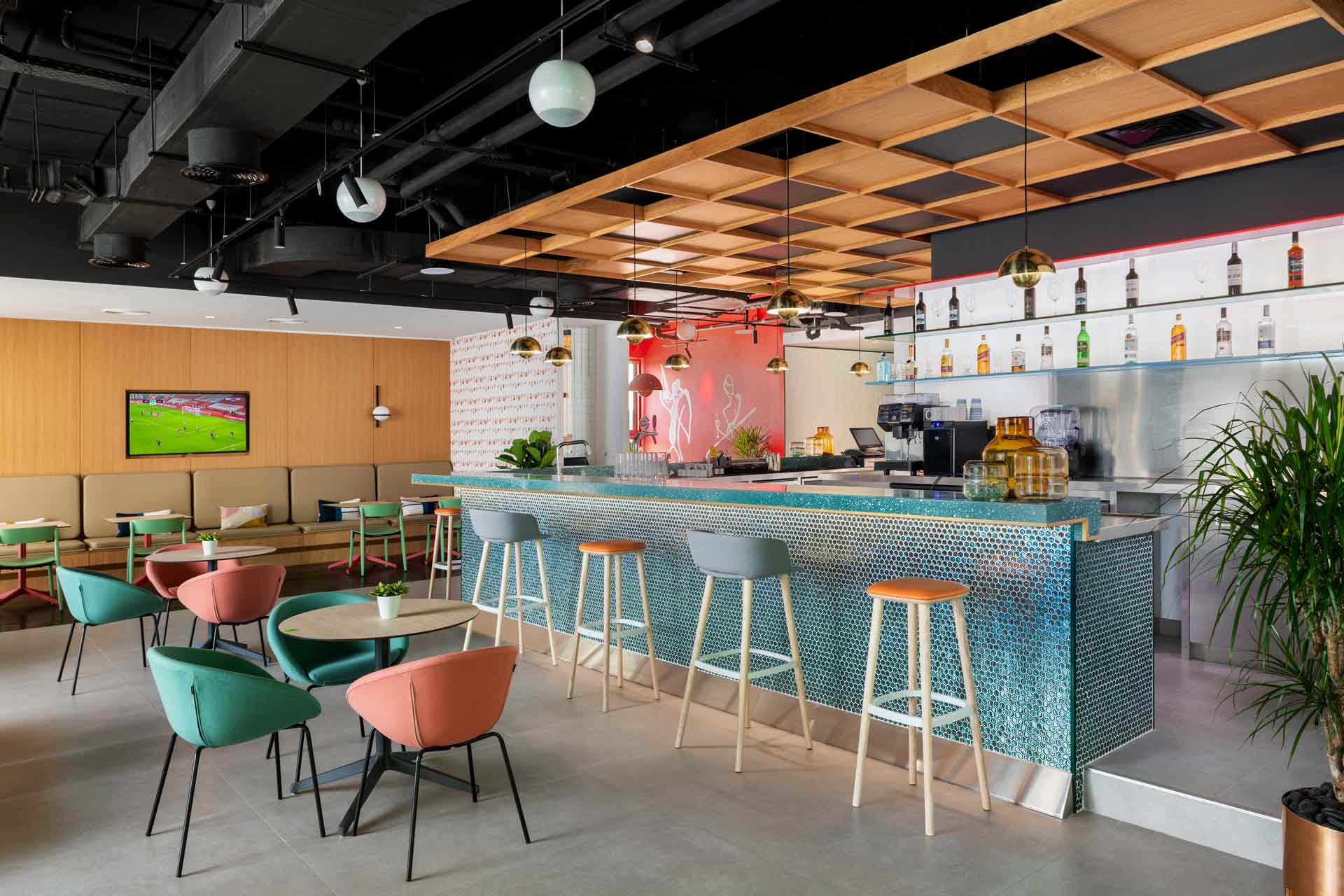 With its towering effect, the bar acts as the focal point amid the colours, walkways and seats. Rich turquoise glass mosaic tiles add sophistication while the epoxy resin terrazzo countertop solidifies the build. Colourful acrylic shelving displays with a backlit wall behind the bar have been placed to present the beverage offerings. Above, the ceiling is adorned with a wooden checkered drop.
Positioning Rove Bar as an ideal venue to watch sporting events, several wall-mounted televisions are featured throughout, one of which is mounted on timber cladding above leather banquettes, with black wood flooring below.
Elsewhere, the lounge area features custom coffee tables with epoxy resin terrazzo finishes, alongside a custom carpet with solid colours and a drip effect merged with linear black lines. Colourful linear columns contrast with the black and white patterns in the background of the lounge area.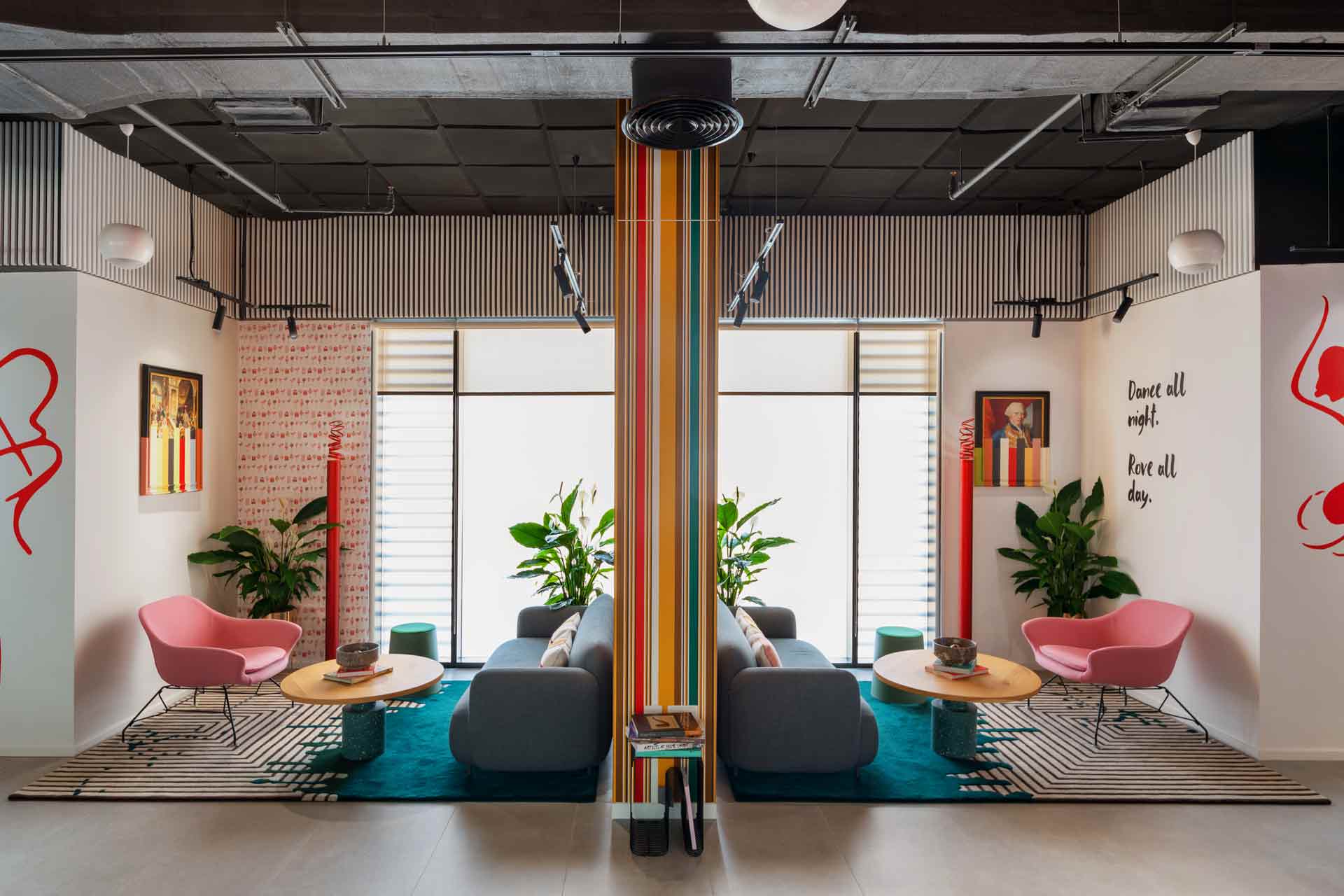 Art plays an instrumental role in the interiors; from a Pop Art portrait of a 17th century General melting into monochromatic stripes to a dancing matador and stencil silhouettes or the persuasive messaging on the walls.
With considerable focus on the diverse optical experience, the lighting scheme enables the various disparate design elements to meld and fuse into a unique and unifying whole. Brass pendant lights have been used above the bar counter, while a unique set of floor lamps emit projected lights in rings.
Another key space is the Red Room, a semi-private dining area named after its fiery crimson walls and mix of glossy and matte red tiles. Designed with a powder-coated metal to mesh the framework, the space features red pendant lighting fixtures hanging from the ceiling.