Hastings Hotels and Jawbox Gin come together to unveil world's largest bottle of gin
Hastings Hotels and Jawbox Gin, have joined forces to unveil the world's largest bottle of gin and launch G & Tea, an afternoon tea with a twist, in Ireland's tallest cocktail bar, The Observatory at the Grand Central Hotel, Belfast. 
At 73cm tall, the Jawbox Giant's Edition holds almost 46 standard bottles of gin, weighs more than 50kg and has a volume of 32 litres serving 915 measures. It takes its name and inspiration from Jonathan Swift's well-known tale, Gulliver's Travels, in which the writer was said to have been inspired by the sight of the Belfast Hills, which he felt resembled a sleeping giant safeguarding the city. Contained in the bottle is the brand new Jawbox Export Strength Gin, which has a higher ABV than other products in the range.
A bespoke G & Tea experience has been created to celebrate the occasion with a selection of delicate sandwiches, scones and sweet treats inspired by the botanicals and flavours of Jawbox Gin. Guests can also take in the views overlooking the Belfast Hills and beyond whilst enjoying the new Jonathan's Twist cocktail.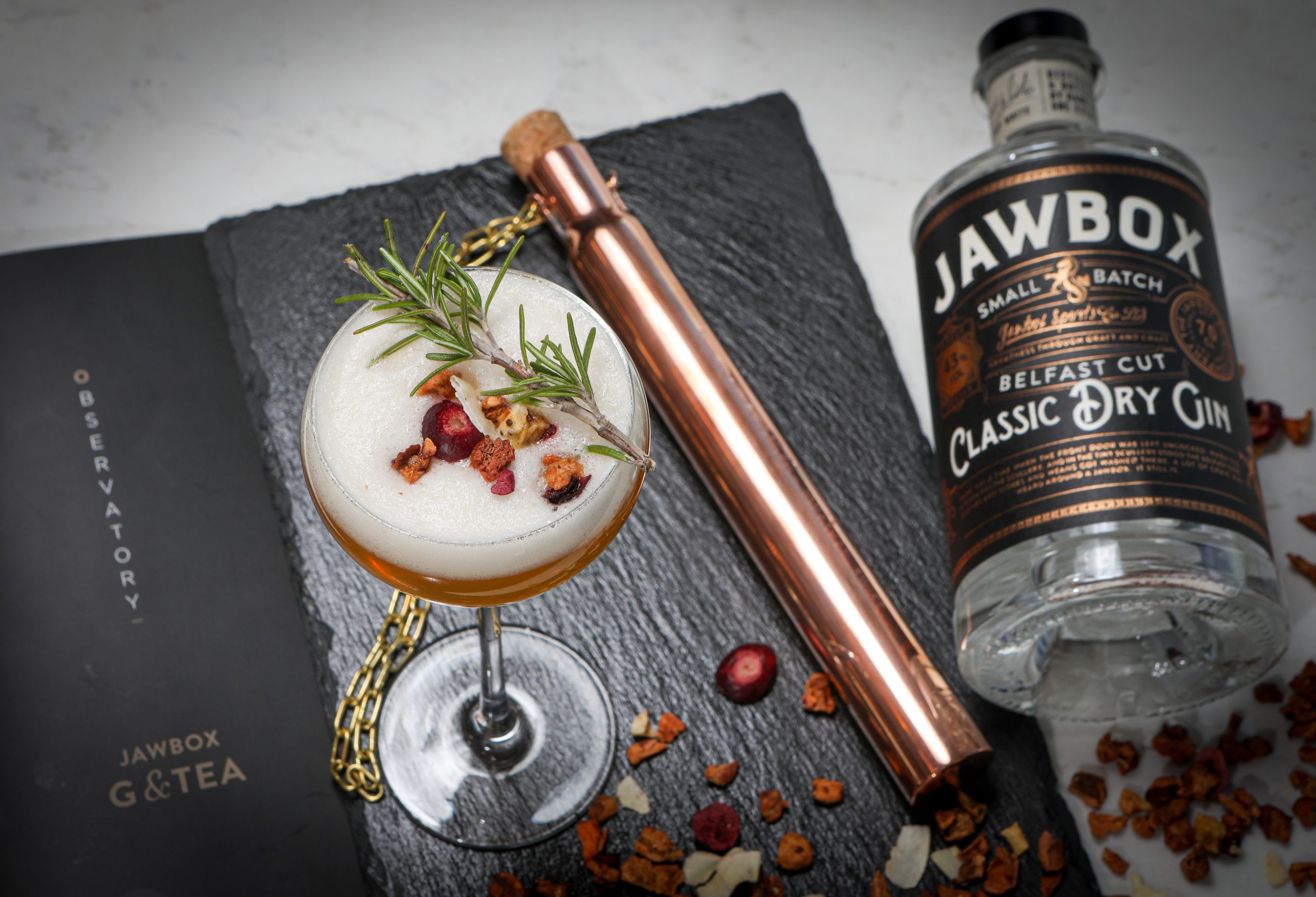 The initiative is supported by Tourism Northern Ireland and the 'Embrace a Giant Spirit' campaign has been a focal point for the activity. 
Stephen Meldrum, General Manager of the Grand Central Hotel commented: "We are delighted to mark our reopening by embracing our giant spirit, in partnership with Jawbox and Tourism NI, by showcasing the world's largest bottle of gin."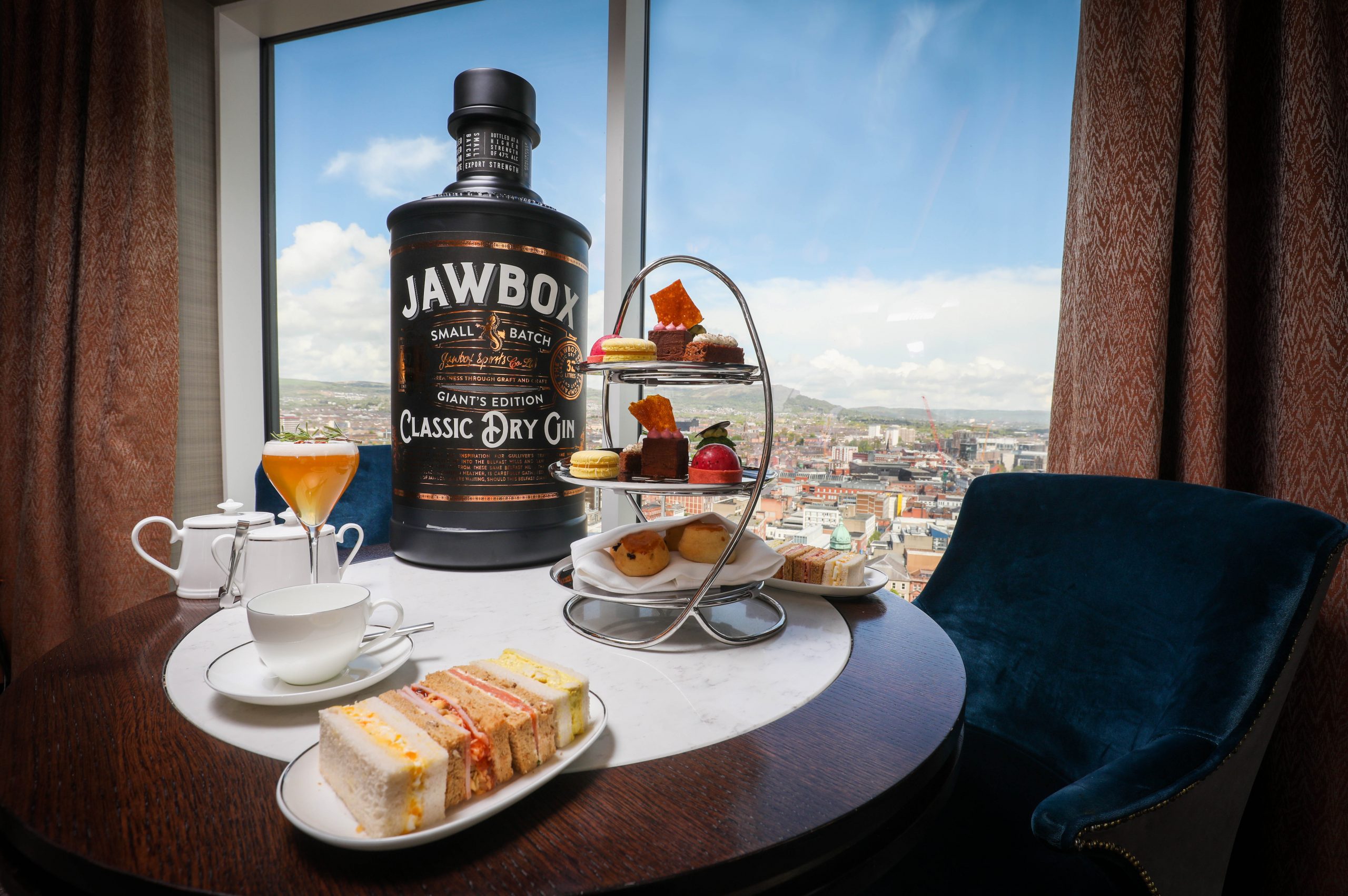 Adding: "We have created a truly unique visitor experience for our guests who can enjoy our new G & Tea and find out more about one of our most famous local legends. Northern Ireland is rich in stories and myths and we are excited to bring part of this to life as we celebrate the reawakening of the giant that is our very own tourism and hospitality industry."  
Founder of Jawbox Small Batch Gin, Gerry White said: "We are thrilled to launch the Jawbox Giant's Edition in collaboration with Hastings Hotels. The Grand Central Hotel is the perfect home for the bottle, with stunning views overlooking the Belfast Hills that inspired the story behind our Giant's Edition Gin and from which one of our key botanicals, Black Mountain Heather is carefully gathered."
Concluding: "Our brand is inspired by the magnificent industrial era when ordinary men and women put Belfast on the map for hard graft and craft. Jawbox Export Strength is a modern expression of this uncompromising character, a character that will once again bring the Northern Ireland hospitality industry back to the giant it was pre-lockdown."