Hôtel Madame Rêve has launched Kitchen by Chef Stéphanie Le Quellec.
After earning two Michelin stars at La Scène, launched with her husband David, Chef Le Quellec is embarking on a new culinary adventure set within Hôtel Madame Rêve's 19th-century-inspired Belle-Époque dining room. With its double-height ceilings, ornate furnishings, and an address in the heart of Paris's first arrondissement, the dining room has kept its timeless French glamour but now plays host to a menu specially created by Le Quellec.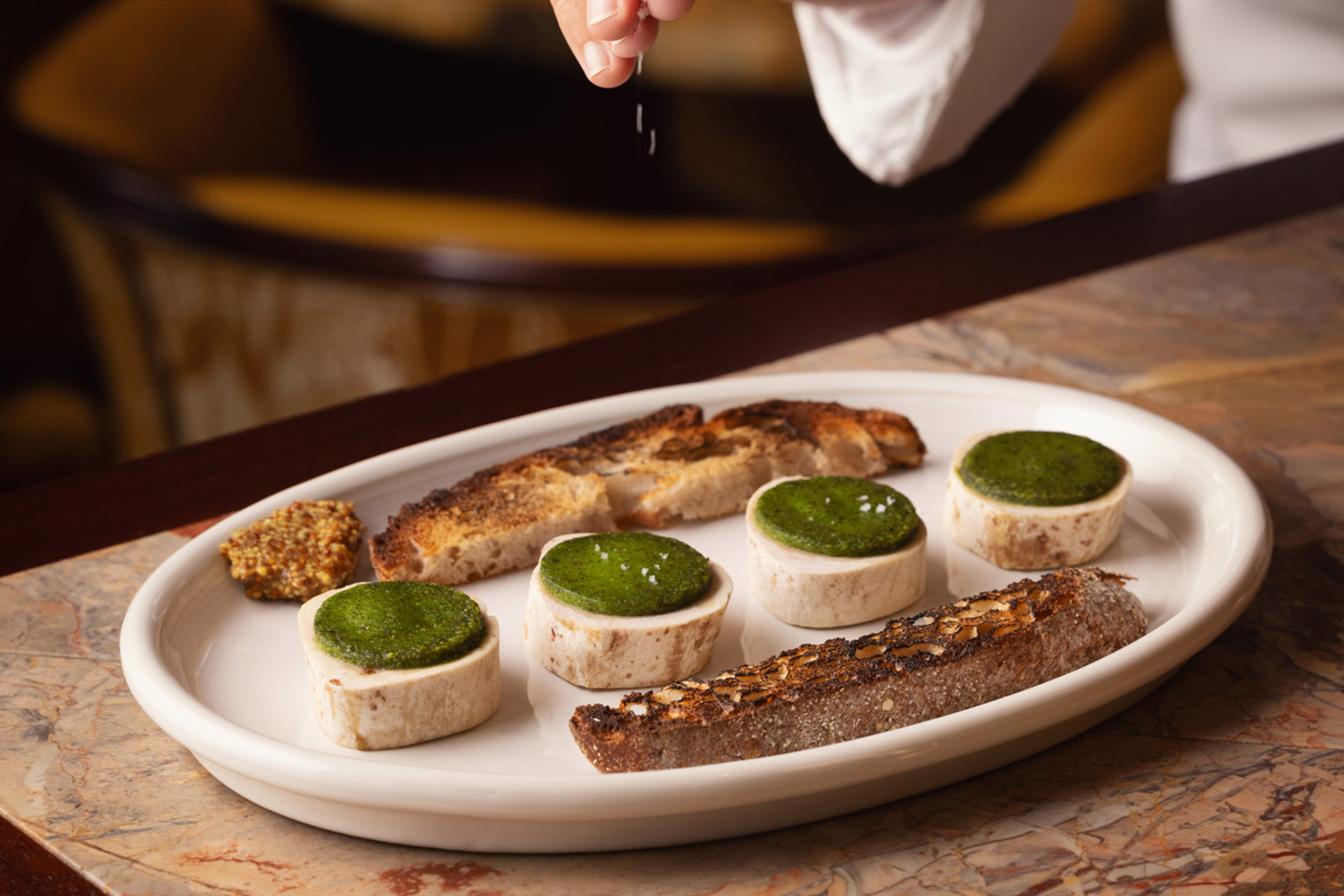 The menu separates dishes by mood rather than course in order to satisfy every taste, offering everything from healthy dishes to rich comfort food and nostalgic childhood favourites, each crafted in her signature refined style. Highlighting its versatility, Kitchen offers select dishes between 3-7pm, including small radishes with Tonka bean-infused butter, foie gras pâté-croûte, the signature Croque Madame Rêve, and desserts like the intense dark chocolate mousse and rice pudding. Guests in need of a light meal can choose from marinated fresh salmon or crushed shrimp cocktail and avocado, while those looking to unwind with some soulful French cuisine can dine on simple hearty dishes like three-pepper fillet of beef with French fries, parsley and garlic butter escargot and sumptuous bone marrow.
Childhood favourites on the menu include a Comté, ham and butter pasta, and the Croque Madame Rêve made with Parisian ham and Beaufort cheese.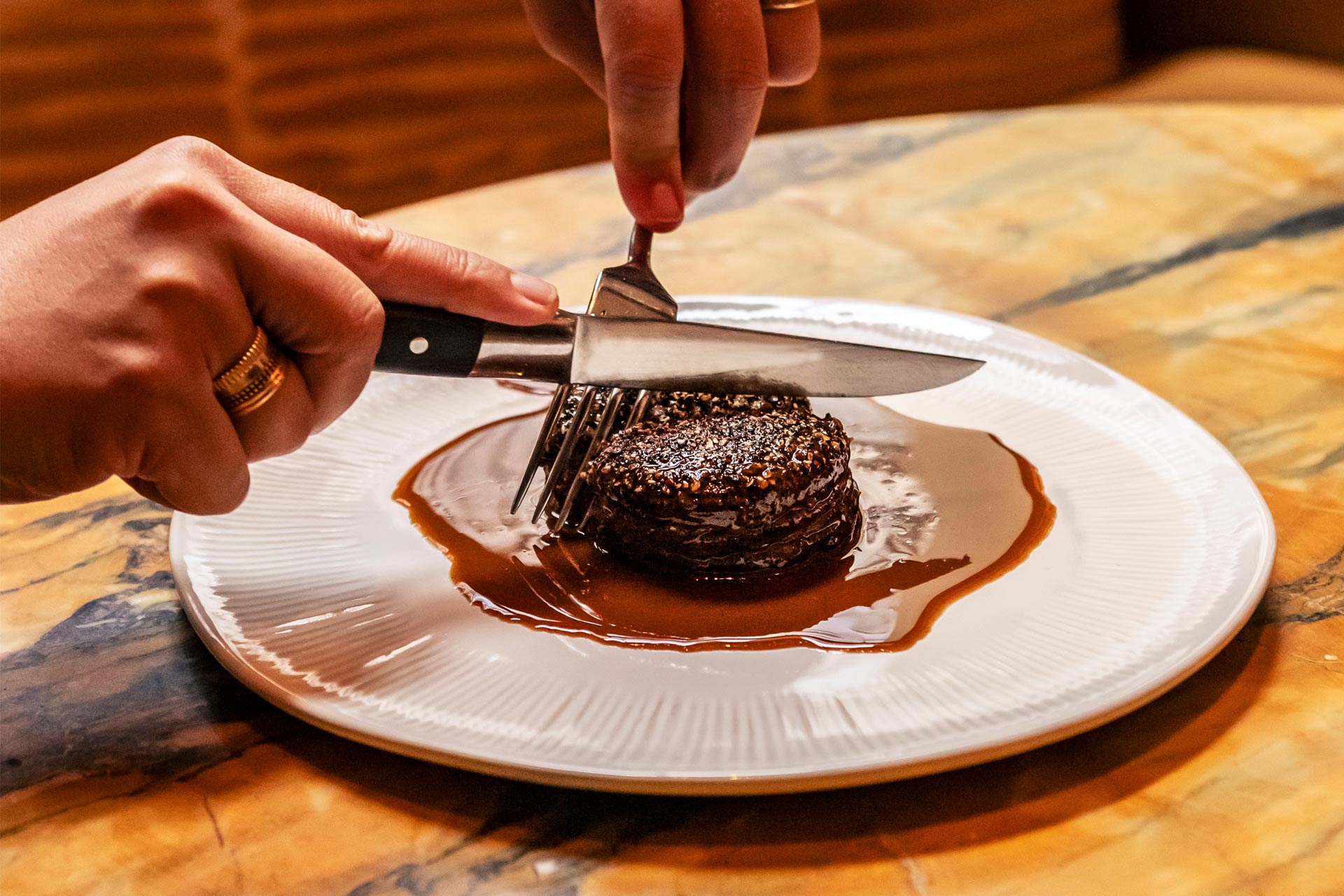 "It is not a fussy menu," explains Stéphanie Le Quellec. "It's dishes I know and love, the classic French small plates, including steak tartare, confit lamb shoulder, and dark chocolate mousse. This represents my interpretation of French cuisine as it exists today and in my own kitchen, capturing the essence of how I see our culinary landscape in the future."
Kitchen is the latest restaurant to open under the umbrella of Groupe Laurent Taïeb, the name behind iconic Parisian dining destinations including KONG, and formerly, Lô Sushi, and Le Trésor. The restaurant completes the guest experience at Taïeb's Hôtel Madame Rêve, which is also home to the world-class Japanese-inspired restaurant La Plume, and the rooftop bar and oasis: ROOF.
"Today, our relationship with food is different," notes Laurent Taïeb, owner and founder of Hôtel Madame Rêve. "We don't visit restaurants in the way that we used to. Our cravings are as varied as our moods. We might spend the week eating healthily, and then on Friday crave a good ribeye steak. Feeling low? Indulge in your favourite comfort foods for dinner and dessert, while your dining companion, who might be in a lighter mood, can opt for small plates and coffee. The beauty of Kitchen is its ability to cater to diverse emotional and culinary needs in one sitting. Modernity means the freedom to choose what you really want."