Humbert & Poyet has unveiled its designs for Beefbar's newest outpost at the Four Seasons Hotel in Athens.
The design studio's creative partnership with Beefbar's Riccardo Giraudi – which includes outlets in Paris, Hong Kong, Monaco and Dubai – continues at the new Four Seasons Astir Palace Hotel Athens.
Drawing inspiration from the surrounding Mediterranean landscape and natural elements of the Greek sea and stone, the design concept is light and airy.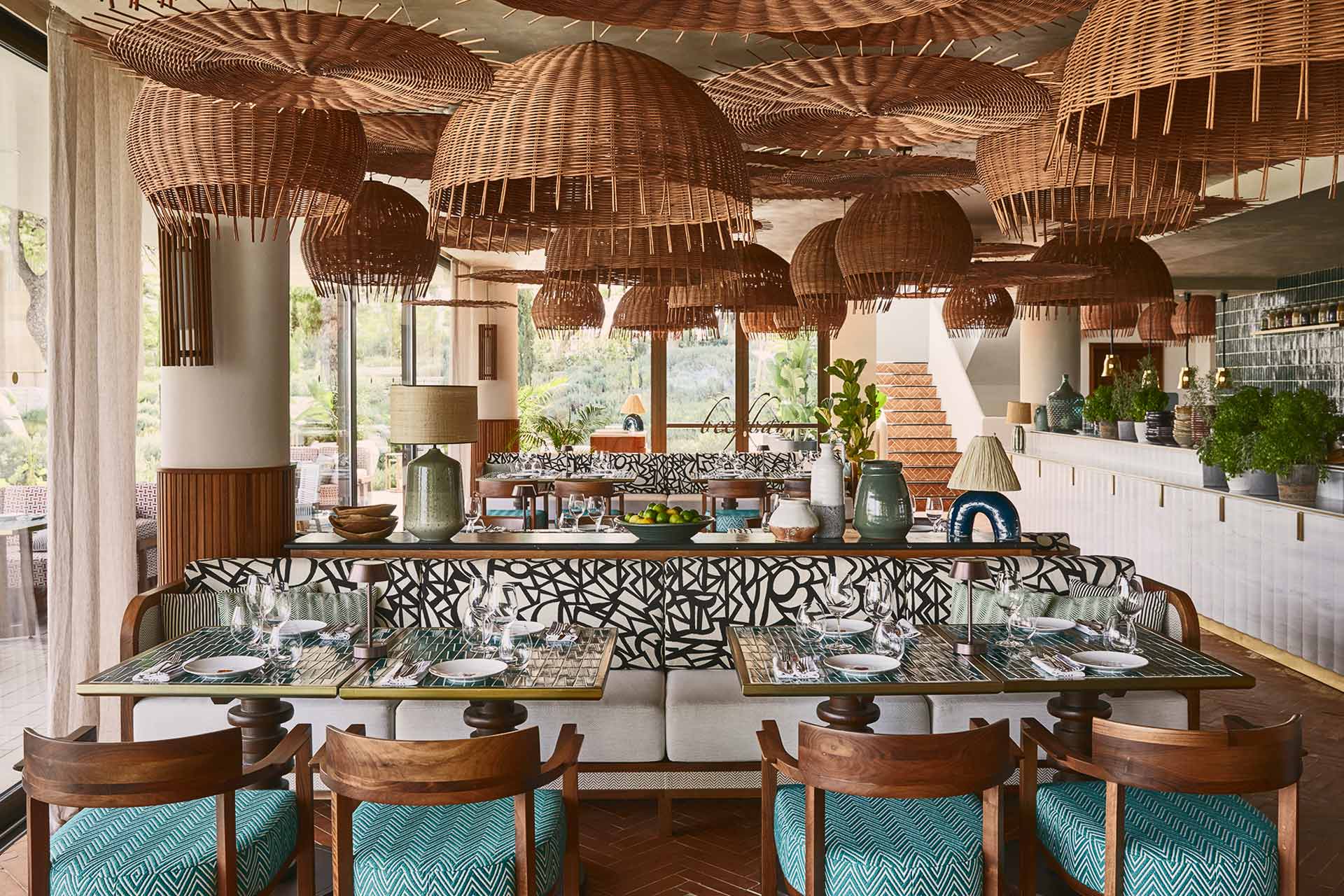 The dining areas feature tabletops made from ceramic tiling bearing a painted design and the walls are adorned with handcrafted terracotta ceramic light fittings, while woven baskets hang from the ceiling.
Meanwhile, the drinks experience focuses on the central bar featuring a carved pattern, wooden bar top and large fabric lighting suspensions and gold table-top lamps.
The outdoor lounge establishes a leisurely atmosphere with large patterned fabric sofas and ceramic tables. The colour scheme carried throughout mirrors the surrounding elements – earthy browns and terracotta contrast with bright blues and creams.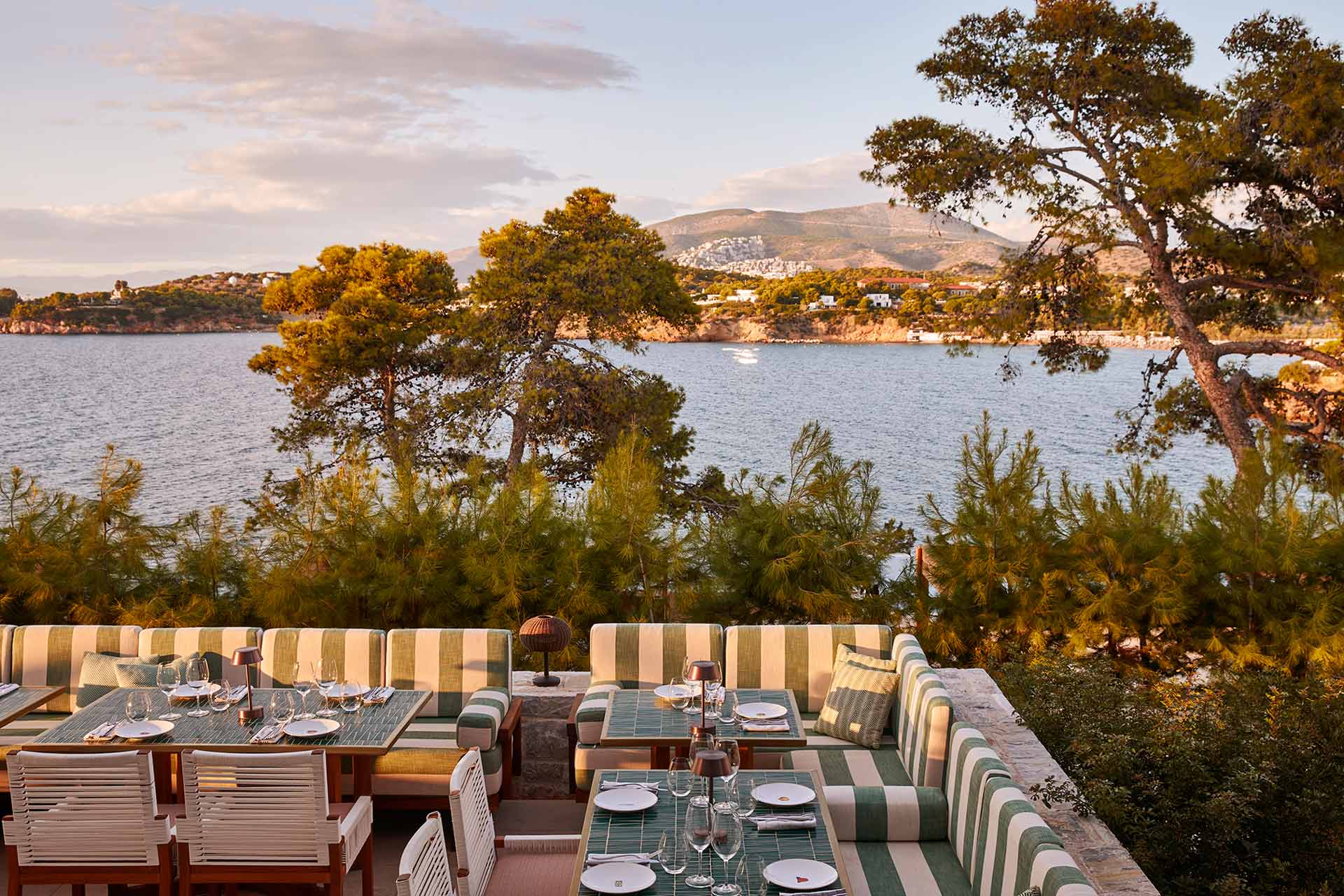 Established in 2007, the Monaco-based design agency was founded by architects Emil Humbert and Christophe Poyet. Their projects – namely The Hoxton Paris, 26 Care Or in Monaco and Beeftro in Luxembourg – focus on elegant and meticulous designs to create timeless spaces using premium materials.
"We communicate constantly throughout a project. Our symbiosis forms the foundations of our projects and ensures the space that we've imagined works," says Christophe Poyet.
The menu at Beefbar begins with street food inspired by classic recipes discovered by Giraudi and his executive chef Thierry Paludetto's travels. The restaurant also serves premium cuts of Black Angus beef imported from the United States, grass-fed Angus beef from Argentina, grain-fed Wagyu beef from Australia and certified Japanese Kobe beef.