The new Hyatt Place London City East has revealed more details about its ninth-floor rooftop bar and terrace.
The new destination bar, PocketSquare Skyline Bar & Terrace, is located close to Aldgate East station, with vibrant Shoreditch, Brick Lane and Spitalfields all on its doorstep. The rooftop bar boasts views of the London skyline, with iconic landmark buildings like The Gherkin, Canary Wharf and the O2 all visible from the outside terrace.
The gin-led bar describes itself as 'where the City meets the East,' with its inventive cocktails, inspired by the city's diverse history and cultures, incorporating a local East London twist.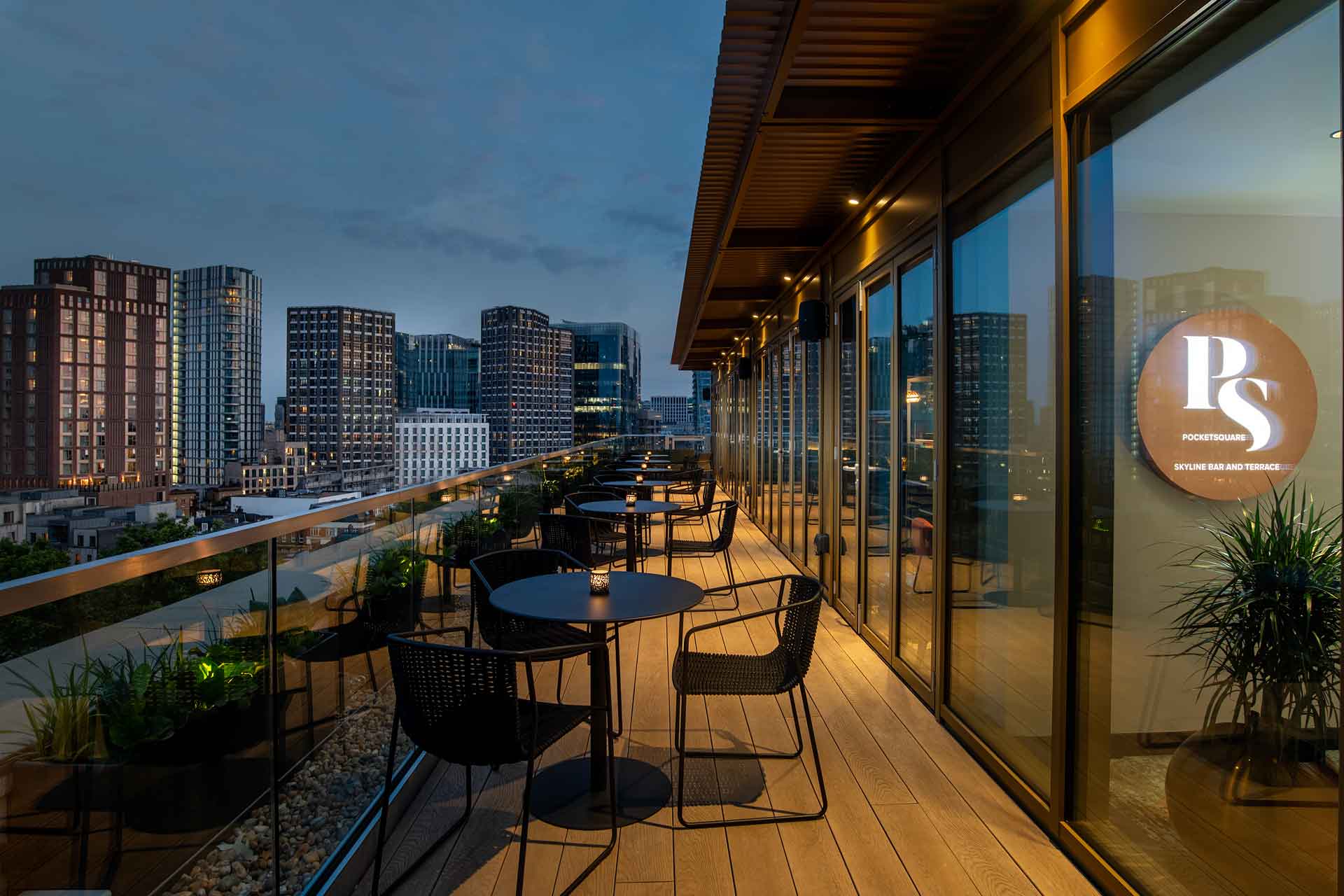 Bar Manager Kristian Smith and his team have designed, created and tailored each recipe at its own cocktail laboratory, where extensive experimentation has led to intriguing and new flavour profiles. The lab also allows the team to utilise all parts of ingredients where possible in order to create new variations, such as transforming pineapple leaves into bitters.
The result is eight carefully-crafted seasonal cocktails that form the PocketSquare Collection, with each drink carrying its own unique story. Guests can sip on Aqua Vita, its roots in Oscar Wilde's novel The Picture of Dorian Gray, or take a moment to consider Taiyo, meaning 'big ocean' in Japanese. This creation is influenced by the navigator and first known Western Samurai William Adams, whose London office at the East India Company was a few blocks from the bar.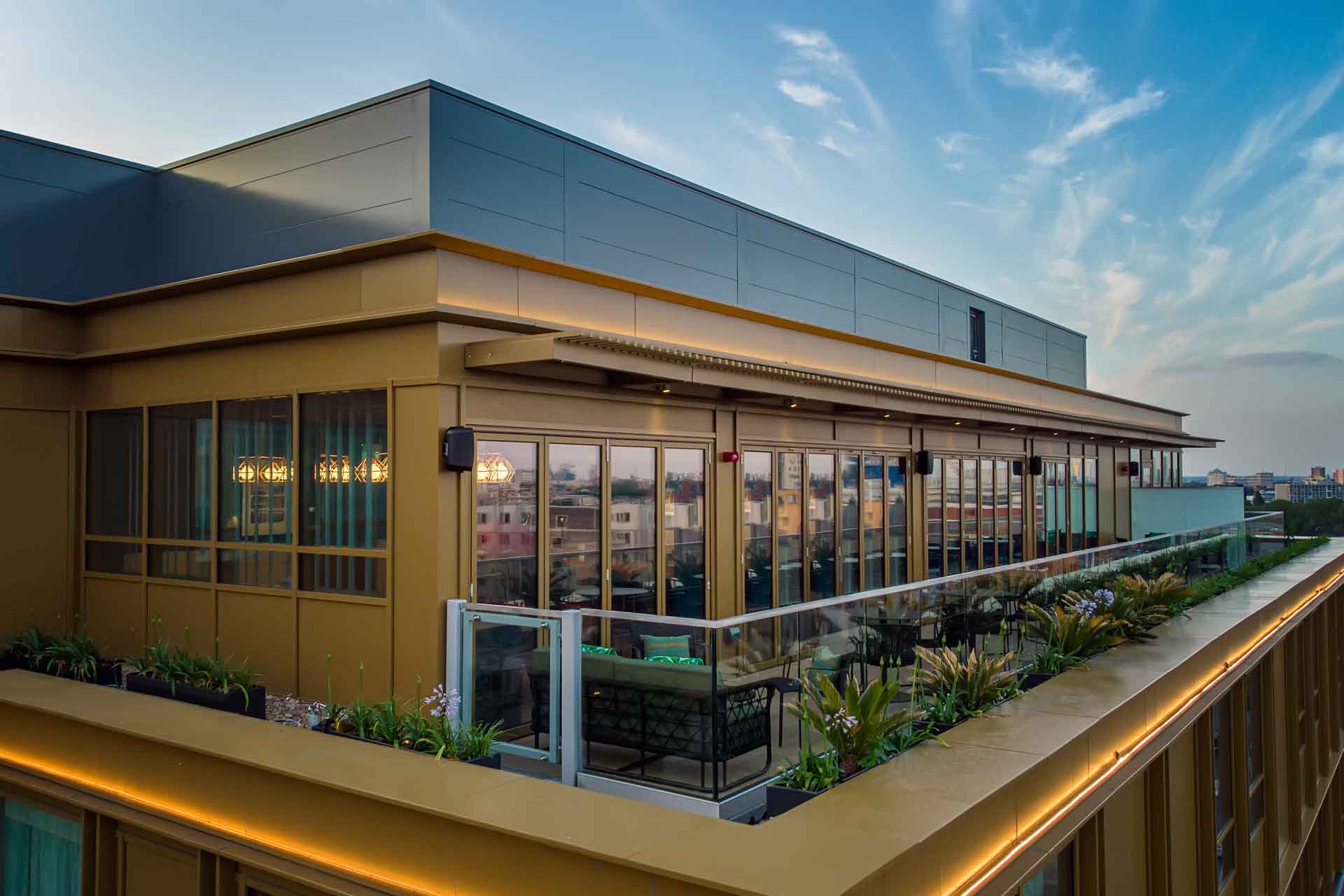 Each cocktail is designed to be enjoyed with a paired bite-sized dish that has been created to enhance the PocketSquare experience. Pepys Gold, with a nod to the history of The Great Fire of London, is paired with Lincolnshire Poacher smoked cheese and tequila-infused chutney, whilst potent Royal Navy inspired sedition is complemented by a tempura oyster with ponzu dressing.
PocketSquare's outdoor terrace offers an ideal setting to enjoy unspoiled vistas across the capital, yet the bar's interior offers equally impressive cityscape views. And, bringing the neighbourhood inside, the stylishly-furnished bar reflects East London's vibrant art scene by incorporating artwork from renowned London-based mural artist Jay Kaes.