Five-star resort Pennyhill Park in Surrey has announced the launch of Hillfield restaurant and bar, a hyper-local English restaurant showcasing the very best of Surrey's produce.
At Hillfield, relaxed high-quality food and drink are at the heart of the offering as the team look to celebrate provenance and traceability of produce from the Pennyhill Park estate, Surrey Hills and local area. There is a particular focus on working with farmers who preserve and enhance the landscape with a commitment to high welfare and sustainability. Overseeing the kitchen's 'Farm-to-Fork – Nose-to-Tail' philosophy will be Head Chef Lewis Russell who has a strong track record in supporting local suppliers and sustainable produce throughout his 15-year career.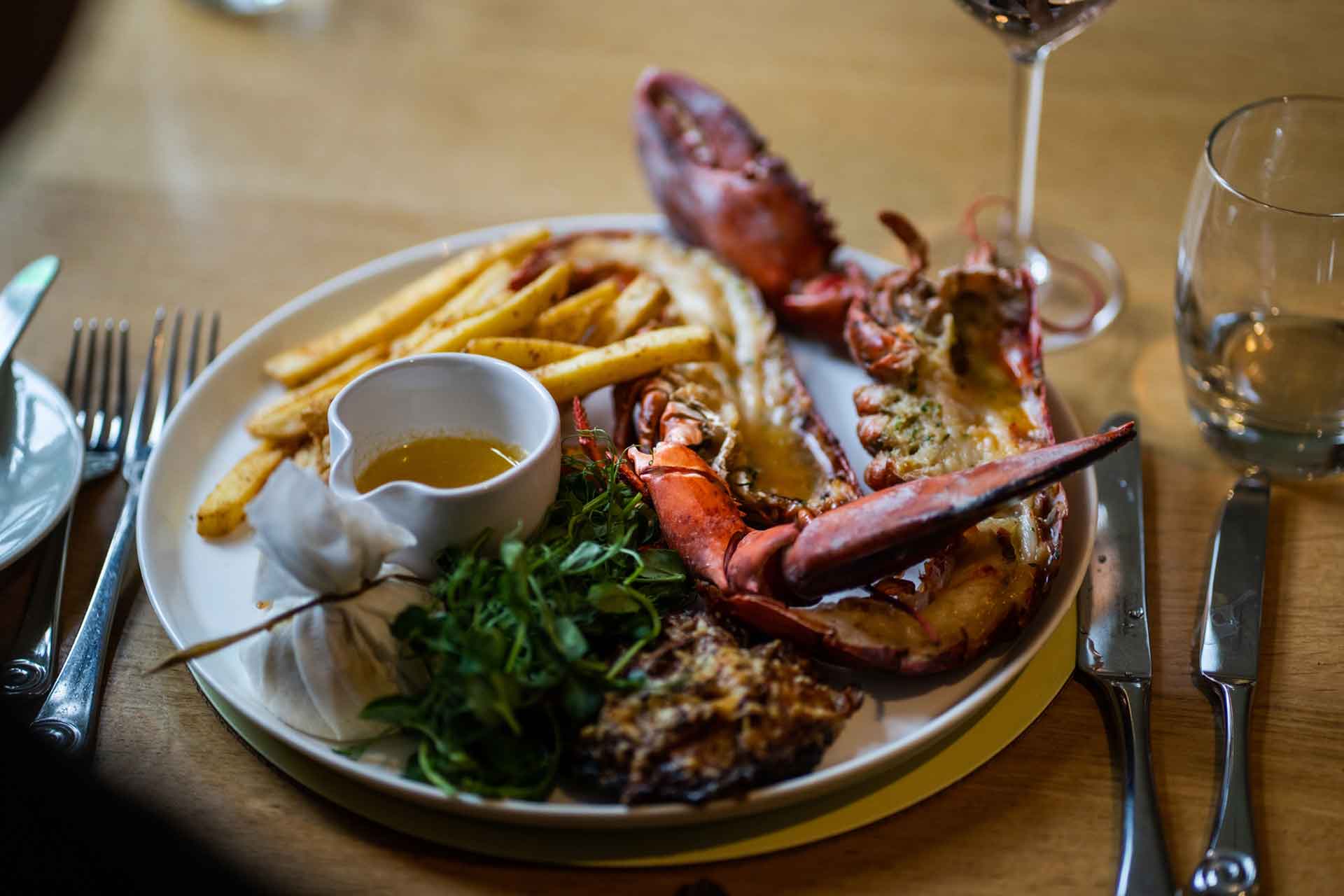 Hillfield presents dishes that celebrate the seasons in a relaxed and stylish setting. Breakfast is available à la carte with a central juice station, whilst lunch and dinner services offer a seasonally-changing British menu with dishes created using ingredients from local producers.
Diners are invited to whet the appetite with snacks such as Surrey Chipolatas, English Gooseberry and Mustard Dip, and Whipped Cod's Roe and Seaweed Tapioca Crisp, before moving onto starters including Hill House Farm Pork Terrine with Hillfield Piccalilli and plant-based Salted Beetroot and Orange Salad.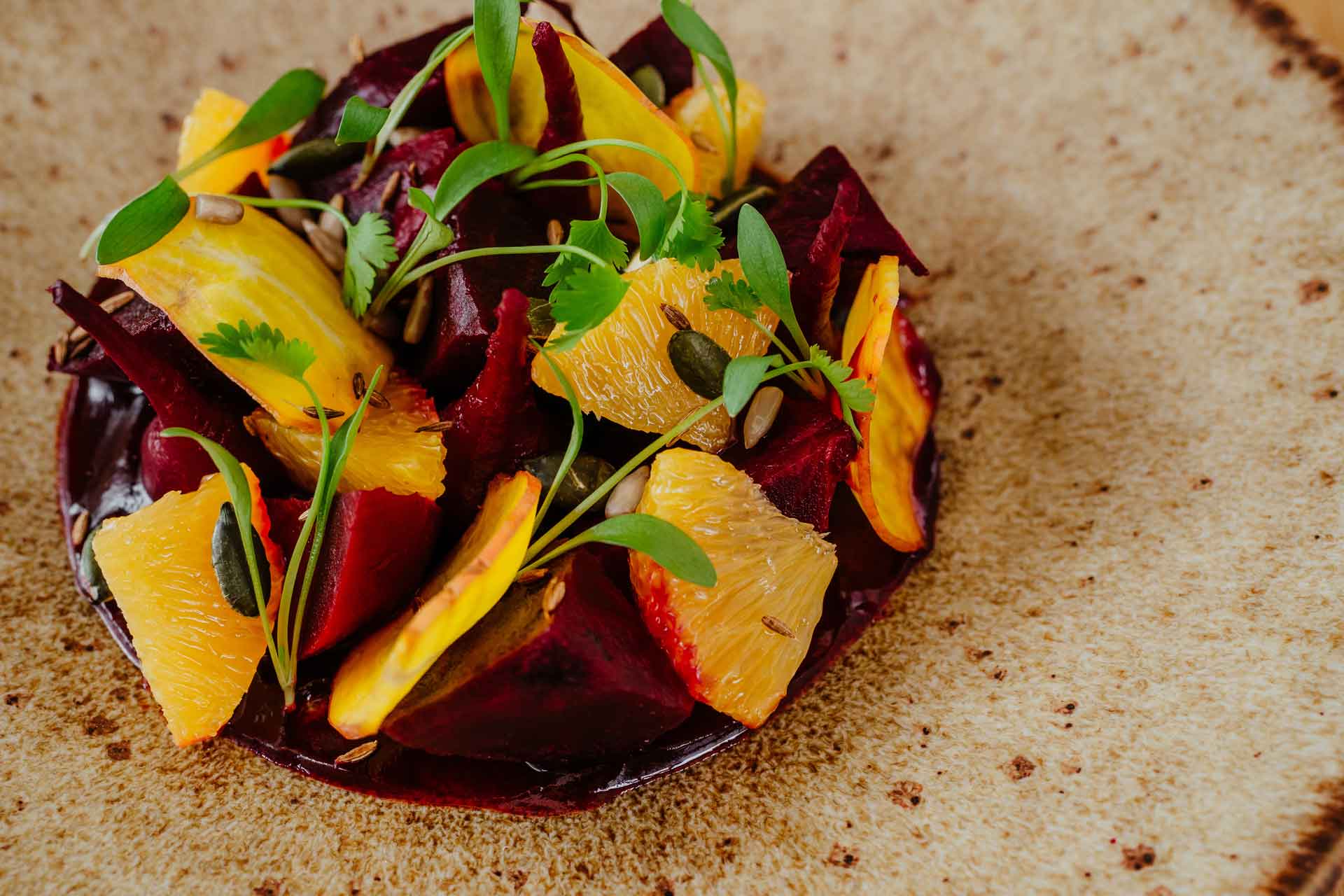 Main courses such as Broad Bean Risotto, Lemon, Spring Onion and Crème Fraîche let seasonal ingredients shine while 35oz Ex-dairy Cow Rib-eye on the Bone for Two on the daily 'Surrey Grill' specials board, is a nod to the sustainable practices endorsed by not only Hillfield but Exclusive Collection as a whole.
The dessert menu features Maids of Honour Tart and Gooseberry Elderflower Sorbet – an old classic Surrey tart that has been reconstructed – and Pennyhill Park Honey Mousse with Caramelised White Chocolate Ice Cream using honey sourced on-site at the hotel. A dedicated cheese menu offers a rotating selection of local artisanal cheeses, shining a light on producers within a twenty-mile radius of the property.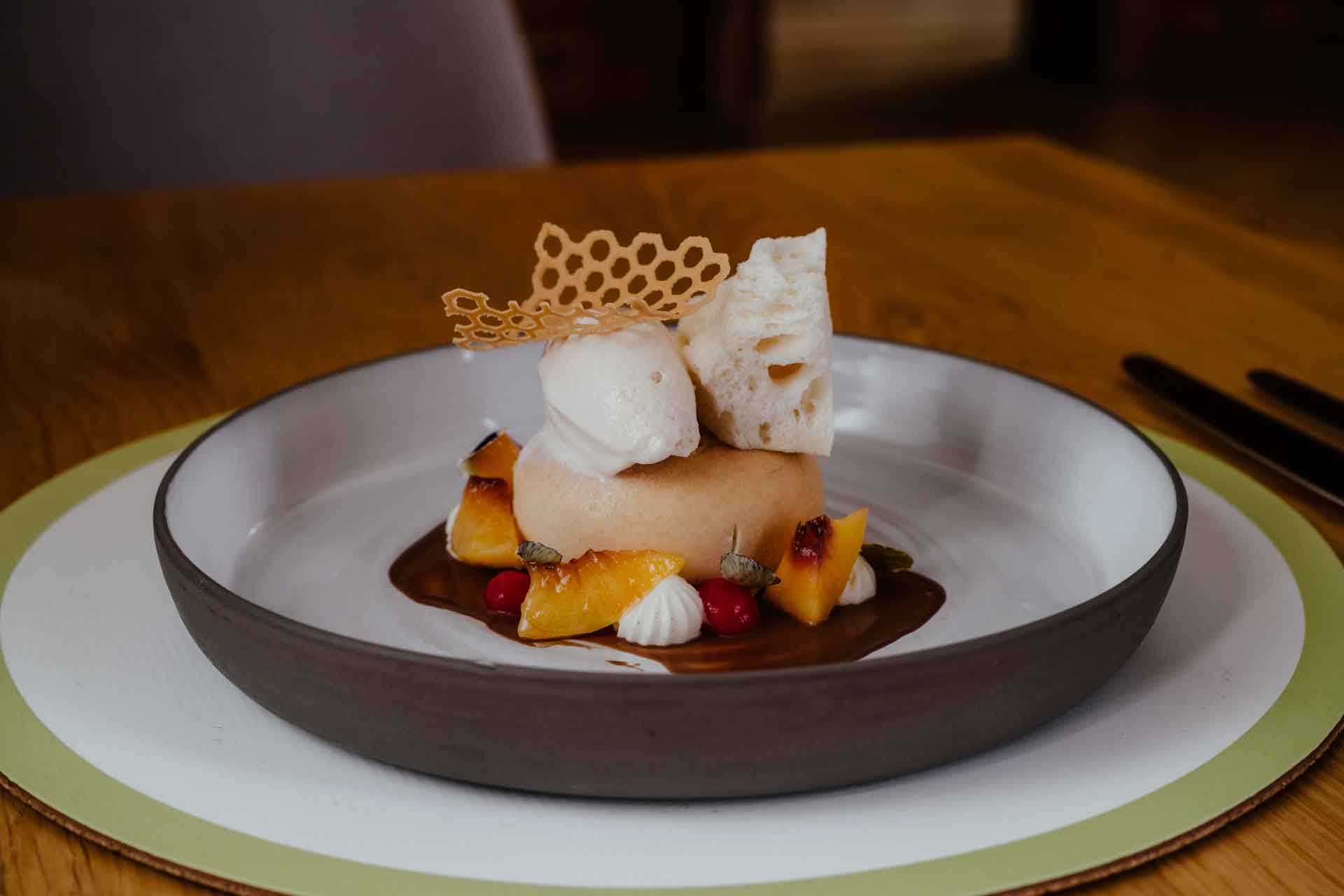 Head Chef Lewis Russell comments: "The last year has seen the public place a greater importance on both local and sustainable practices and as such, I'm very excited to be bringing my long-standing passion for supporting local to Hillfield at Pennyhill Park."
Adding: "I can't wait to showcase what amazing produce the Surrey Hills and local produce community has to offer, through an accessible and delicious menu that we've been working hard to perfect over the last few months."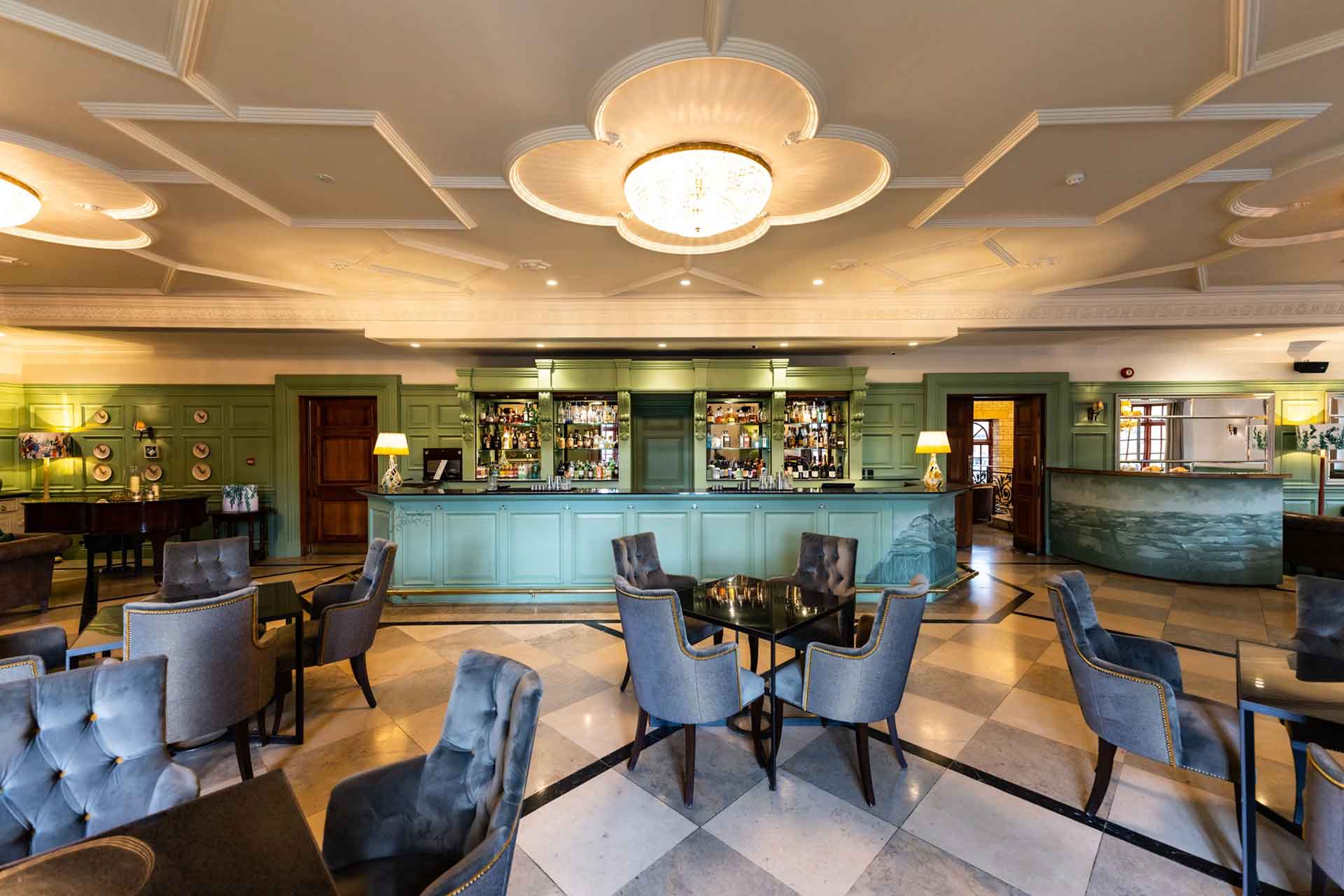 The Hillfield bar offers a more relaxed experience with a variety of seating and as with the restaurant, a number of pieces of art from Surrey artists, including a range of murals on the walls and woodwork.
The bar will serve a lighter menu reminiscent of a classic country local, albeit with a five-star twist. Bar nibbles, pastries and cakes from the Pennyhill bakery are available alongside the hotel's award-winning afternoon tea as well.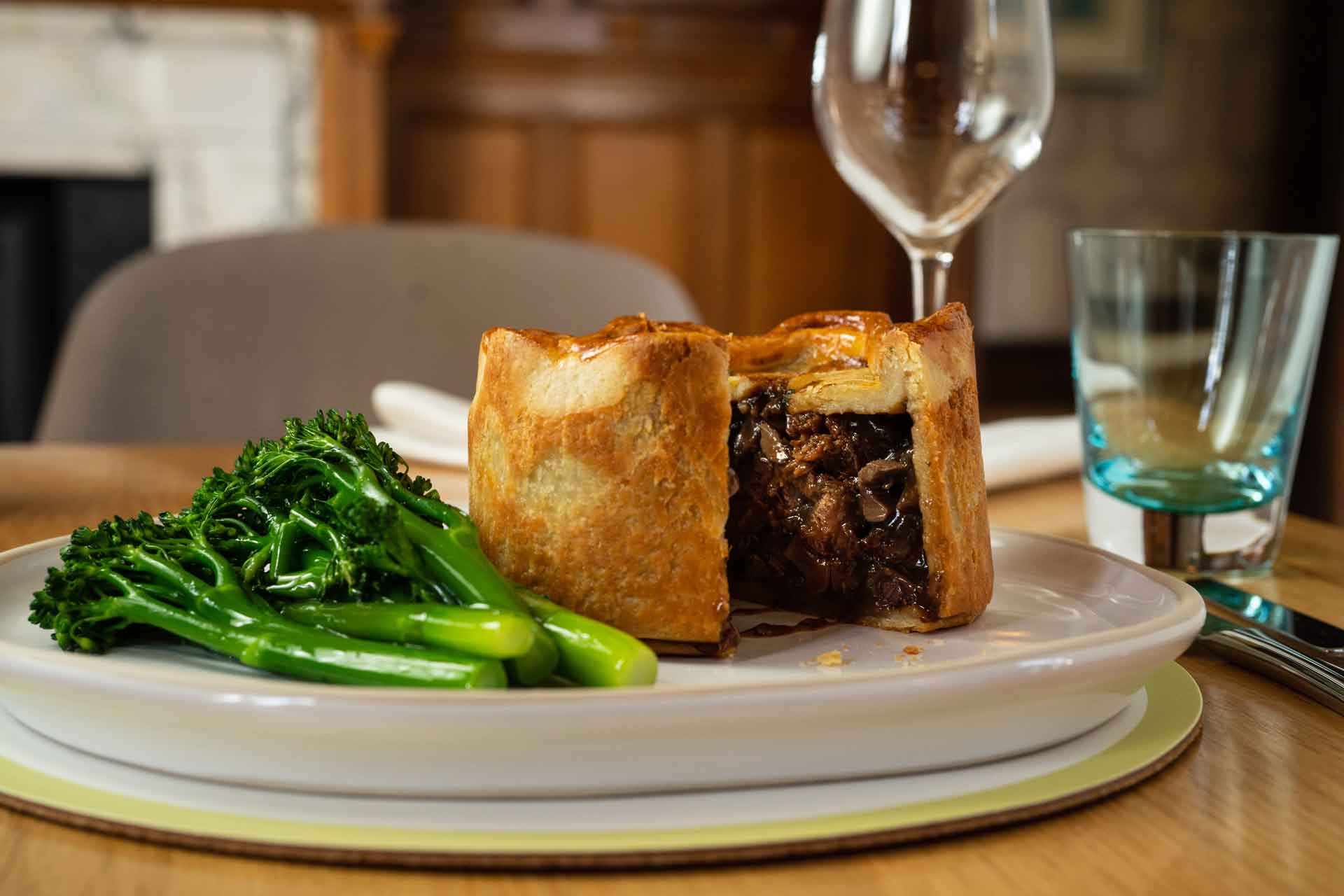 The drinks menu features a range of unique Surrey Spritzes and reinterpreted classic cocktails, made from entirely English ingredients including Hillfield's very own gin. Alongside the signature drinks are a range of Surrey beers, spirits and wines as well as home-made cordials and warming barista coffees.
As part of the redevelopment, Pennyhill Park has also unveiled a new al fresco dining spot, Lily Pond Terrace, tucked away on the hotel's terraces with views across the estate. The terrace will offer flatbreads and banana splits from a Fuego woodfired oven, a slow-cooked barbecue special like Jacob's Ladder from Big Green Eggs and home-made soft serve ice cream with the guest's choice of topping. Guests can also enjoy a range of drinks including Hillfield, pink and summer gins, spritzes, wines and beers.