Berners Tavern by Jason Atherton has revealed its spring menu, which sees Executive Chef Andrei Poptelecan collaborate with Atherton to create a range of new seasonal dishes for guests of The London Edition and visitors to enjoy.
The restaurant, located in the heart of Fitzrovia, offers all-day dining with a menu of seasonal, contemporary British cuisine, while the new spring menu fuses Berners Tavern's sophistication and Michelin-starred Atherton's culinary expertise.
The seasonal menu sees a whole host of springtime offerings coming to Berners Tavern, spanning across starters, mains and desserts. To begin with, guests will find the likes of raw vegetable crudité salad, chickpeas and harissa dip, accompanied by a black olive crumble, or Herdwick lamb rump served with roscoe onion, peas, broad beans, Jersey Royal potatoes, asparagus and mint ricotta. Keeping flavours and ingredients fresh, the restaurant will also offer homemade focaccia alongside a basil and mint pesto, courgette ribbons, olive and sundried tomato dressing, as well as lemon and thyme ricotta.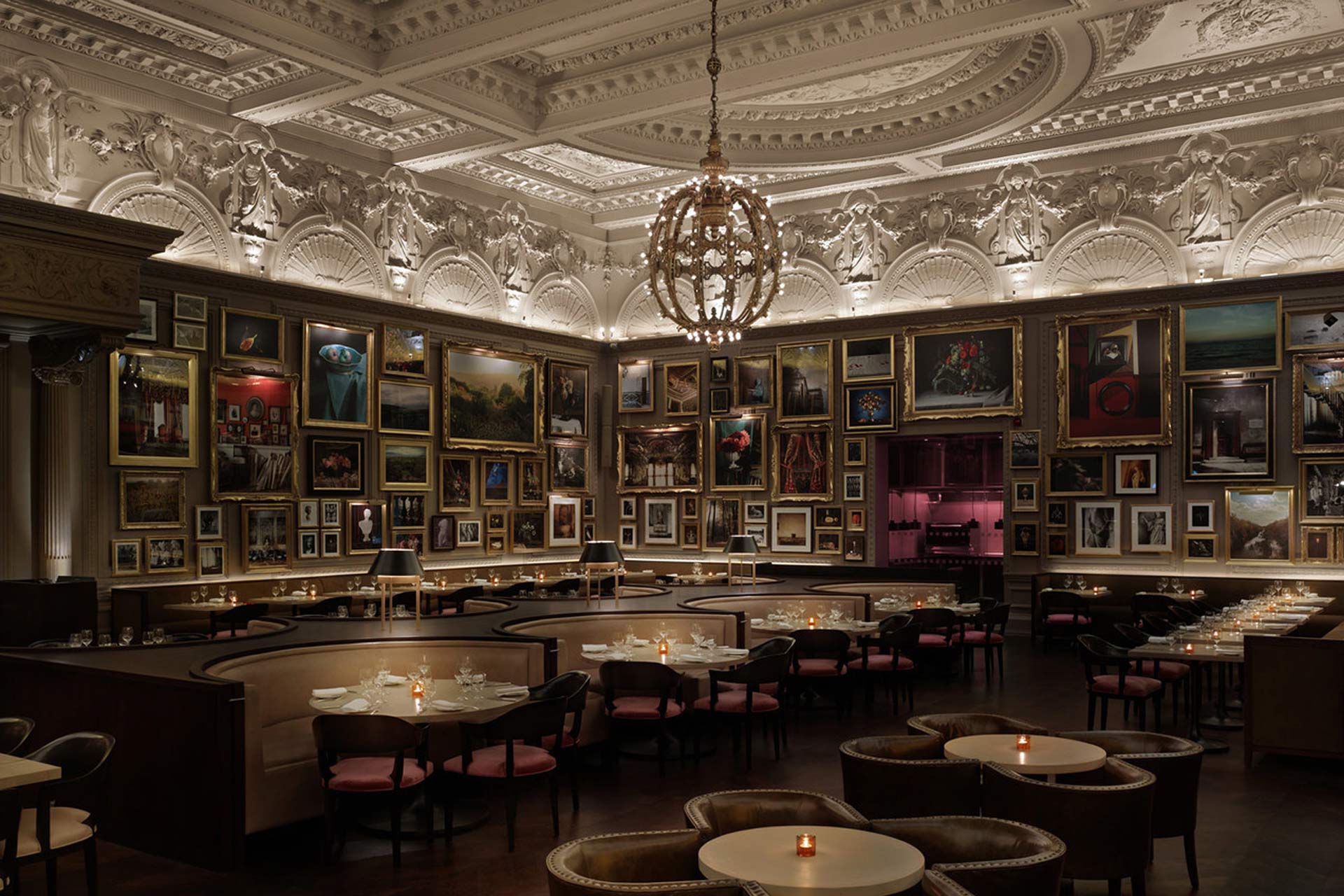 When it comes to main courses, dishes are equally varied: charcoal cooked Char Siu Dingley Dell pork chop, flavoured with mustard seed dressing and served with heritage beetroot, kimchi, braised white chicory, pineapple and saffron puree, for instance. Alternatively, guests might opt for an Israeli couscous, adorned with bbq wild mushrooms, poached asparagus and broccoli puree.
Atherton comments on the new menu: "In partnership with Andrei and the Berners Tavern team, I am very proud of what we have created. The new menu includes light dish options which have been authentically inspired by the traditions of Great Britain and the very best produce the British Isles has to offer."
Not to be outdone by the savoury, the new spring dessert selection includes a banana and milk chocolate choux bun served with salted caramel and banana ice cream, as well as a lemon bergamot meringue pie.