Moxy Lower East Side has opened its doors in New York, and the 303-key hotel is channelling a sense of fun enlivened with the spirit of the absurd.
Situated on the border of the Lower East Side and SoHo, the property draws inspiration from its neighbourhood's history as a crossroads of entertainment and culture. Its bold F&B contribution spans five new dining and drinking venues by Tao Group Hospitality in partnership with Lightstone, including Japanese restaurant Sake No Hana, piano lounge Silver Lining, rooftop bar The Highlight Room and all-day cafe The Fix. A subterranean club named Loosie's rounds out the offering.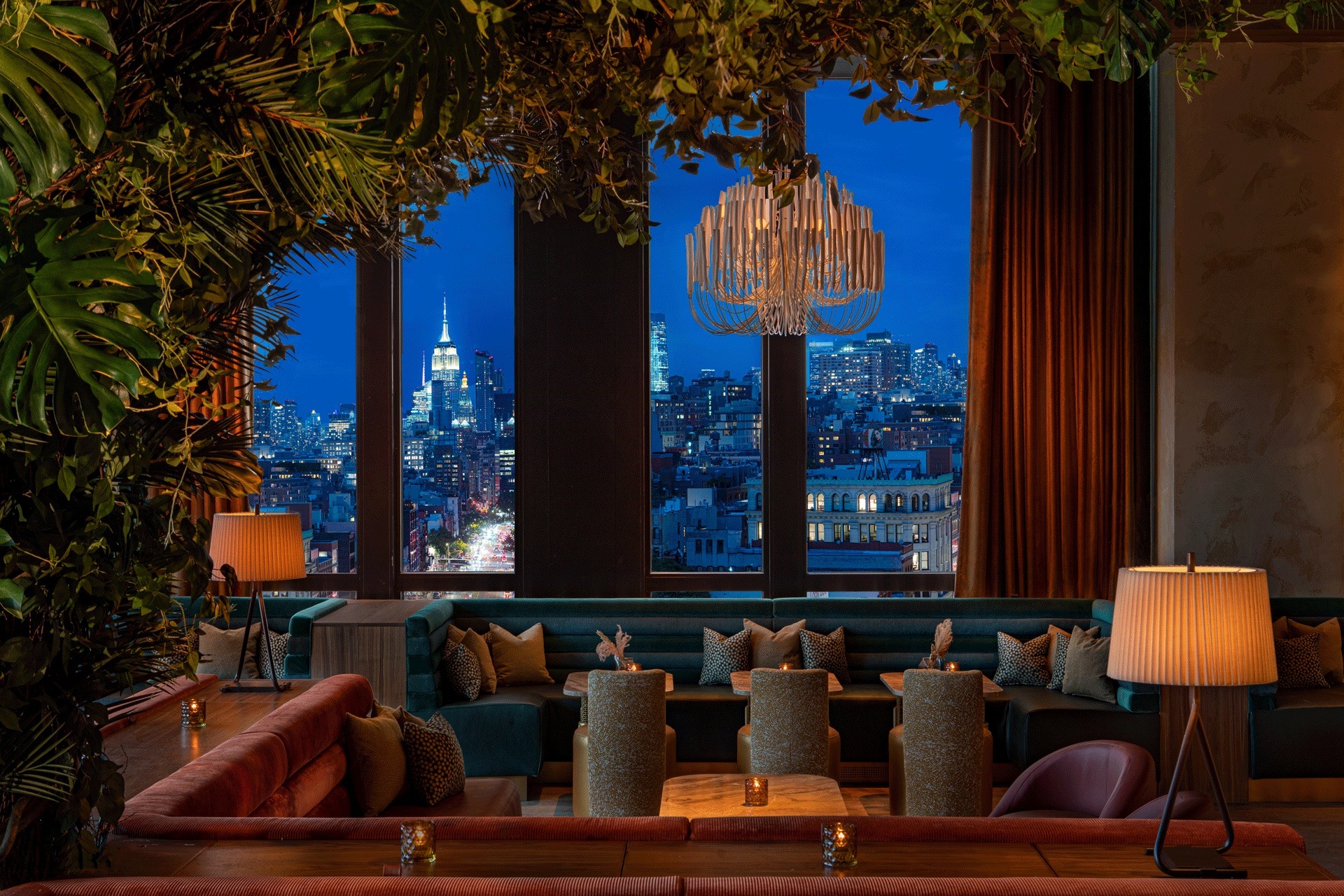 "New York City is experiencing a huge renaissance right now, with locals and visitors coming to experience the city in waves," says Noah Tepperberg, Co-CEO of Tao Group Hospitality. "With a sophisticated but approachable piano lounge, a pulsating subterranean club, a modern Japanese restaurant with a festive atmosphere, and a rooftop bar with a big glam factor, Moxy Lower East Side will be ready to rock."
The lobby area is centred around The Fix, a bar and all-day café designed to foster socialising, co-working, and everything in between. In the café area, marble-topped tables have brass tic tac toe inserts, so guests can play while they sip cappuccinos, and an adjacent table-height shuffleboard game uses pucks shaped like illicit pills. Overhead, 3D-printed pinup girls dangle from the chandeliers in cheeky, burlesque-inspired poses.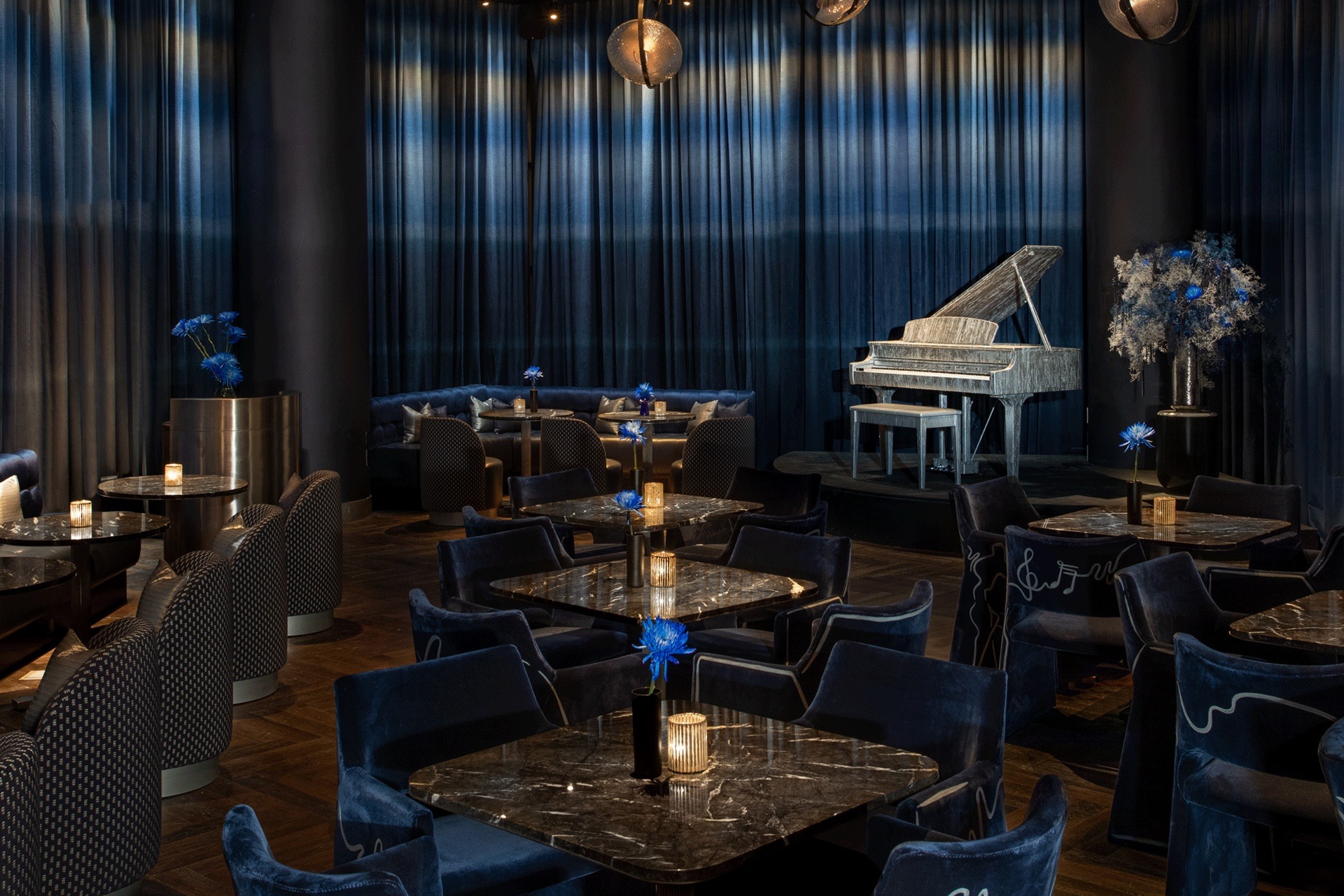 Silver Lining is a subdued and sultry piano lounge whose intimate and dreamlike interior was designed by Michaelis Boyd. A shimmering wallcovering depicts objects associated with the history of the Bowery and specifically with Warhol's life and career, such as the banana from the Velvet Underground & Nico album cover, and lines from a poem he wrote.
Up on the 16th floor, The Highlight Room, designed by Michaelis Boyd, is a glamorous rooftop bar that evokes a 19th-century pleasure garden with foliage swaying from the ceiling and a majestic palm tree spreading its branches across the room. Meanwhile, down at basement level, the Rockwell Group-designed Loosie's offers up a killer sound system and no-attitude dance floor. From its alleyway entrance lined with graffiti by the late New York street artist Lance de los Reyes (aka Rambo), to the tufted banquettes, an disco ball chandelier and a cage-like bar, it is subterranean in both location and nature.
Images: Michael Kleinberg